Paul van Dyk goes back in time with his new show concept AEON!
---
For many trance all-timers such as myself, Paul van Dyk represents a gateway into a unique world. He was our shepherd as we discovered a new musical genre called trance. Many agree that between 1998 and 2004, Paul was at the peak of his powers. He was crafting sets like no one else could. The music he played was high impact. As a matter of fact, at the time he associated himself with the tag energetic trance. During this period, you'd be hard-pressed to leave the club with one ounce of energy left in your body. From the first beat until the last, you would sweat your way through a night you'd never forget. A night that would bring a smile on your face every time you'd talk among friends.
However, as is the case with any artist, there comes a point when things go downhill. Be it due to a lack of creativity, a need to explore different avenues, or simply a sense of being lost. In these moments, as fans of artists is easy to move on in search of new adventures. Between 2010 and 2014, many of us felt that Paul was diverging from what made him special to all of us. Surprisingly, 2015 gave Paul a new spark in the form of Politics of Dancing 3. And just as he was getting back in his stride, his ASOT 750 accident came as a big shock. Even before the comeback began, Paul used the incident as fuel for his new concept AEON. The concept revolves around new music from Paul's studio, and most importantly, a return to the kind of music we all fell in love 15-20 years ago: energetic trance!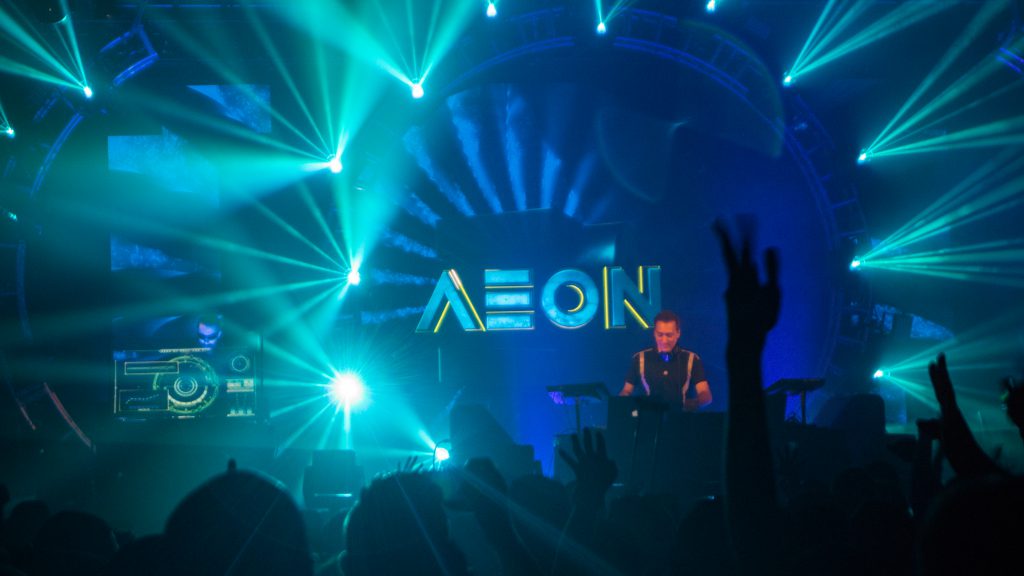 A venue like no other
For the inaugural AEON show, PVD returned to his beloved New York, a city he calls his second home. A place that even in the early 90s, welcomed him with open arms when electronic music was trying to pierce through as a young genre. To mark the special occasion, the organisers picked the PlayStation Theater in the middle of Time Square as the venue. As the name and placement suggest, this is not your go-to afterhours club. A large stage that holds all the equipment and visual setup dominates the room. At the back, movie theatre-like chairs allow you to enjoy the show from afar. Balconies on either side of the stage give a different perspective. Lastly, the most important component, the dancefloor, is lower than all other sections. There's a sense of entering a pit when you walk onto it. The light is low and you're enclosed from all sides. Massive speakers hang from the ceiling all the way down to the stage floor, nearly touching the crowd. We're all in a pit from which we'll have to fight hard to survive the inevitable onslaught.
Even though the room is not designed for electronic music shows, it's theatre design still holds good acoustics. There's slight reverb on the sides, but not enough to disturb your enjoyment. The volume is just right: high enough to transfer the energy of the music, but not loud to burst your ears. The quality of the sound is up to par as well. Vocals are clear, baselines are punchy, melodies are vibrant. You can hear all the little elements that Paul adds live to the mix. Overall, I was pleasantly surprised as I did not expect the venue to have a high-quality audio setup.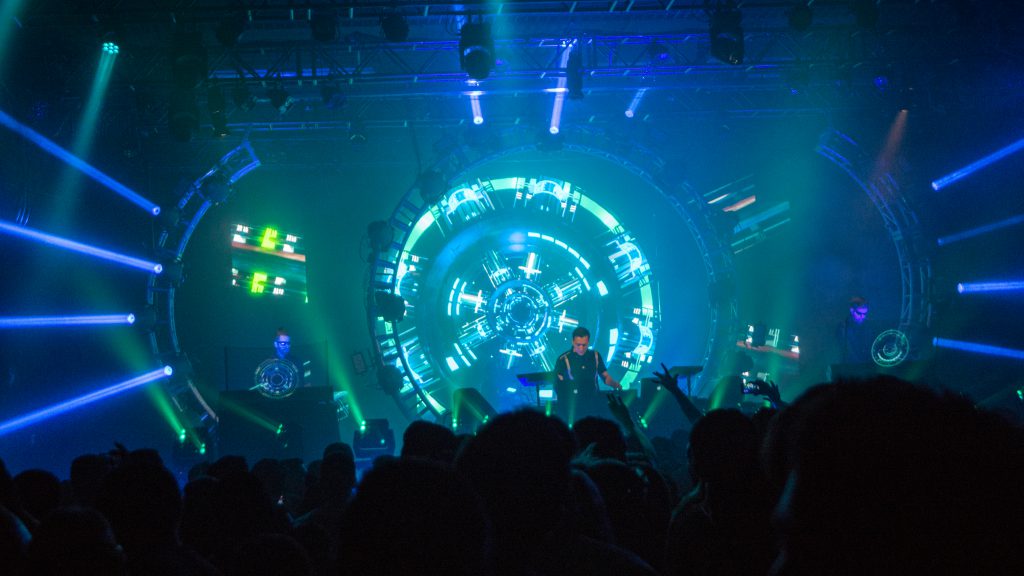 A crowd worthy of Paul Van Dyk
In this day and age, it's rare to attend a trance show where everyone in the crowd is excited about the artist performing on that night. There's always a mix of hardcore artist fans, general music lovers, and people that simply want to have a fun night out regardless of where they're going. Well, every rule is meant to be broken! Even though the show only began at 10 PM, people started queueing before the opening of the doors at 9 PM. Standing in line, the excitement was palpable. Everywhere you looked you could see VANDIT and Paul van Dyk shirts. People were talking about what songs they might get to hear. Everyone was eager to witness the new visuals. I ran into people that attended gigs at Roxy 15 years ago or witnessed Paul's live performance in Central Park. You'd be hard-pressed to find someone whose life never crossed paths with the legendary figure.
Once the show got underway, the collective connection between the crowd and Paul became even more apparent. Massive sing-alongs accompanied every vocal track. Loud cheers and screams of joy overpowered the music as fan favourite songs played out. People took every ounce of energy from the music and left it all on the dancefloor. Smiles and happy faces were everywhere. I even noticed fewer crowd movements compared to other events. Everyone wanted to live in the moment, afraid of losing the smallest glimpses of what we all quickly realised was a tour de force. It takes a unique skill to pull such a feat off, and Paul is the best there is at achieving it.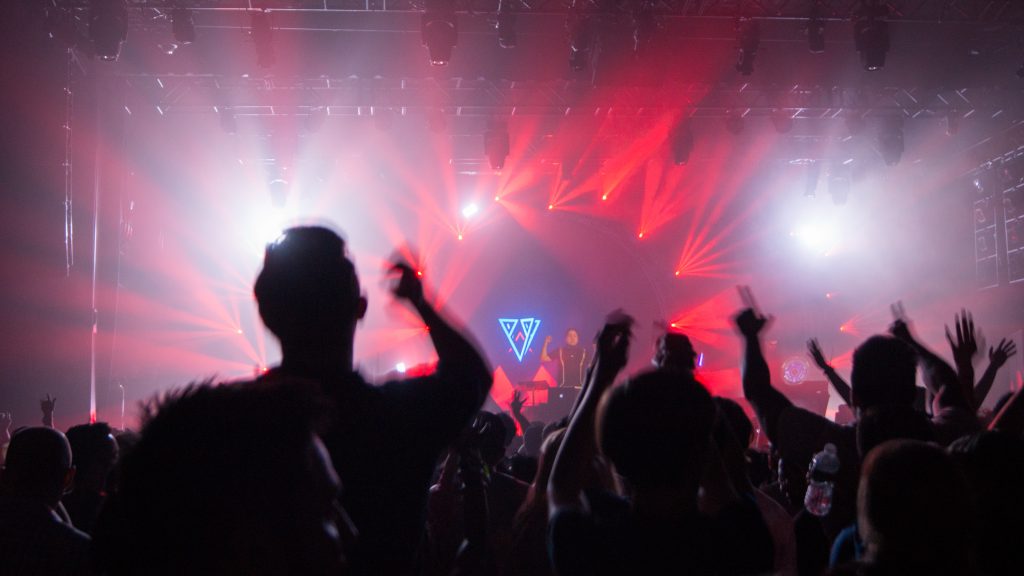 A visual gateway to the future
Over the past few months, #ListenToTheFuture became synonymous with Paul van Dyk. The phrase associates itself with energetic, melodic trance in an attempt to provide a direction for the scene. The futuristic image also appears in the stage and visuals design for the new show, AEON. The lights assembly sitting behind the DJ is reminiscent of the Stargate design. The visuals displayed on the screen often depict digital art. Conceptual futuristic cities, fractals and other geometrical circle based shapes transport you into a different world. The two keyboardists on stage carry the same theme. Their costumes, with the long coats and shades, reminded me of Neo from Matrix. Even the transparent screens they used displayed sci-fi looking schematics.
Trance music is associated with futuristic themes since its inception. That's mainly due to its hypnotic, space-faring sounds that dominated the scene until the early 2000s. With time, it also made its way into movie and games soundtracks that occur in the future. The themes of exploring the vast universe, the mystery of the unknown, the solitude of deep space can all be found in trance. Instead of continuing down the same path, AEON gives us an alternate future. One where the focus is on human evolution, positive energy, and togetherness. It is these specific themes that gave Paul the necessary strength to keep on fighting after his accident. And in turn, by transferring them onto us, he's enabling us to overcome our obstacles.
A musical journey back to the basics
The opening act came in the form of Leroy Moreno, who's one of the newest additions to the VANDIT stable. Over the last 18 months, Leroy released a series of melodic trance productions on the label, and it should come as no surprise that Paul handpicked him as a performer for this event. As a matter of fact, the two worked together on the title track of Paul's new album From Then On. The event being only 4 hours long, I loved that we could enter the venue before the start. Within five minutes of the first beat, the dancefloor was almost full. The night began with some summery tracks to set a relaxing mood. We even heard Reflect – Need To Be Loved, an all-time Ibiza classic. As time went by, progressive trance and club-orientated tracks slowly crept in, building the energy bit by bit. Leroy is an uplifting trance producer, but on this night he knew he can't go all out on us. A good opener creates a need for those on the dancefloor. That need takes the shape of the main act. By the time his 90 minutes were up, everybody was screaming for Paul, all the while being appreciative of that Leroy gave us.
Once Paul got behind the decks, the energy, vibe, and tempo of the night drastically changed with the first beat. The intent was clear. To borrow a phrase from one of my favourite video games, Paul was here to kick ass and chew bubblegum, and he ran out of gum! Let me put it this way. There was no way in hell that you'd walk out of this place without feeling completed drained, yet overwhelmed by euphoria. In his old Amnesia sets, Paul played music that matched a set of rules. The music had to be energetic. A melody had to be present. That's it, that's all, clear and simple. While he constantly promoted artists from his label, with Nu NRG always making the biggest splash, he scouted for music everywhere.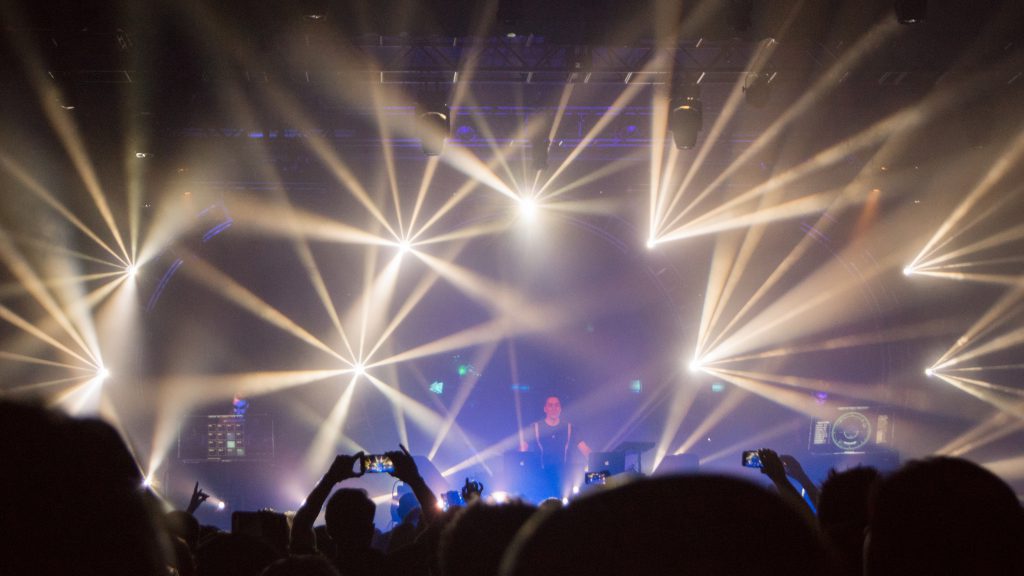 With AEON, Paul makes a triumphant return to the glory days. Musically, I can say with confidence that this is the best he's been in over a decade. There's no time for long breakdowns. Vocals are kept to a minimum, and even then it's the fan favourites that people love to hear. The VANDIT plucked melodies are present in force. Relentless baselines keep you moving from one song to the next without allowing you a moment of rest. With his upcoming album weeks away from a release, the core of the show revolves around the new material. While I won't give too much away as I want people to hear the album without any preconceptions, there's a strong focus on emotions. Melancholy for the sad moments in life we all go through. The joy of being alive among those we love. A euphoric sensation of freedom. A feeling of togetherness as we all enjoy the music we care about on the dancefloor. These are the emotions that defined PVD's career. Being able to experience all of them in the same night left an unforgettable mark on me.
The art of live performance
As we've come to expect from PVD over the years, the mixing was sublime! Paul integrated live elements in his performances many moons ago. AEON takes that concept further still. A new setup allows Paul a bigger control over what he can play live. Alongside, two keyboardists join the fray. I have to say, even though I tried to understand that they added to the performance, I couldn't figure out what the keyboardists did. On the other hand, every action Paul took had an impact on the music. A midi containing his signature high hat and kick drum were used ad nauseam to enrich the songs and help craft interesting transitions. For his own productions, Paul would play the riff on a keyboard and record it, then run the loop instead of using the melody present in the song. In today's age when DJing can be as simple as pressing play, I find solace in artists like Paul van Dyk and Giuseppe Ottaviani that go the extra mile to further distance themselves from a sea of mediocrity by performing live.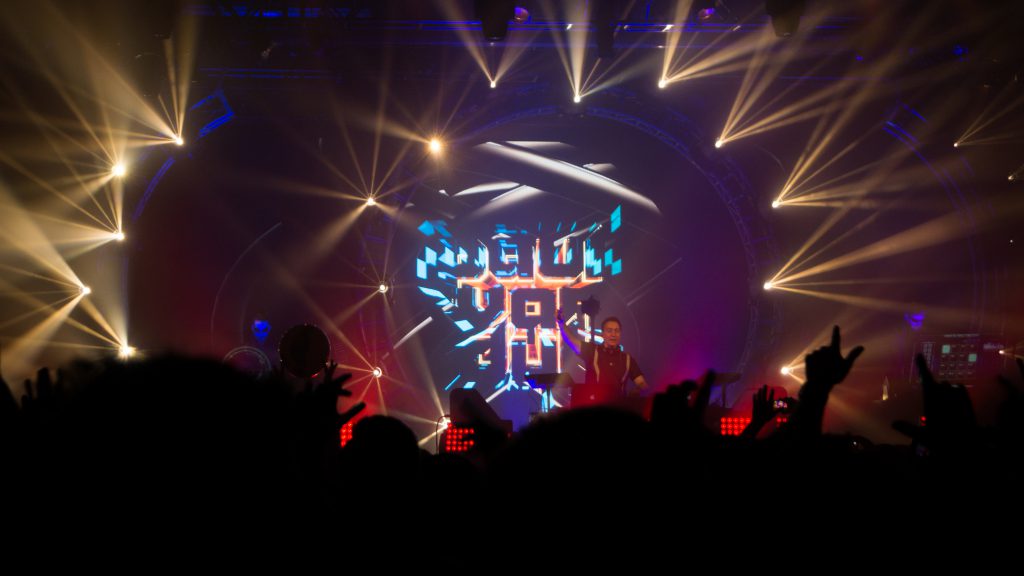 However, there's more to this night than just a live performance. For the first time in years, I've witnessed Paul genuinely in love with what he does. The entire night he was smiling like a kid that's let loose in the candy store. He connected with many in the audience and felt their love and appreciation. Not even the technical difficulties with the setup bothered him. He simply shrugged it off, gave a big smile to us all, and got back to playing music. If I'm to take one memory from this event, it is this one. It is a miracle Paul is alive, let alone that he can continue to deliver nights like these. He could have easily called it quits after his accident, he has earned that right. Instead, he made a return to what he does best: putting smiles on everyone's faces through music! And because of that, he'll forever be the best for millions of us around the world.
---
Follow Paul van Dyk on Social Media:
Website | Facebook | Twitter | Instagram | SoundCloud | VANDIT Website | VANDIT SoundCloud