As we approach the new year, it's time again to look in the rearview mirror at some of the EDM Identity team's favorite moments of 2022!
---
Here we are at the end of December; the weather's getting colder by the day, events are becoming fewer and far in between, and we long for the opportunity to throw on our festival fits and get out under the sun to shake our hips and leave our minds. But, while we look forward to the spring festival season, the calendar year is just now turning the page, which means it's time to take a walk down memory lane and smile.
After a year of picking up the pieces, the resilient event scene has flourished in 2022 with major events like EDC Vegas, Lost Lands, Hard Summer, Electric Forest, Movement, and Lightning In A Bottle submerging music lovers in experiences they won't ever forget – Experiences like Hardwell's return to Ultra Miami, Kx5 breaking attendee records at the LA Coliseum, a massive b3b at EDC Orlando featuring Green Velvet, John Summit, and Dom Dolla, Swedish House Mafia back on tour, and Desert Hearts celebrating their ten year anniversary at a brand new location in Lake Perris.
In between the newsworthy moments were the times that we, as attendees, hold deeply personal. Whether it be running into friends you haven't seen in eons, meeting your favorite DJ, having a funny interaction with a fellow raver, witnessing an incredible light show, or taking your parents to their first festival, these are the moments that take the experience to the next level.
With that in mind, join members of the EDM Identity team as we relive a handful of our favorite moments from 2022, and be sure to fill us in with your own on Twitter – we'll see you in 2023!
EDM Identity's Favorite Moments of 2022
---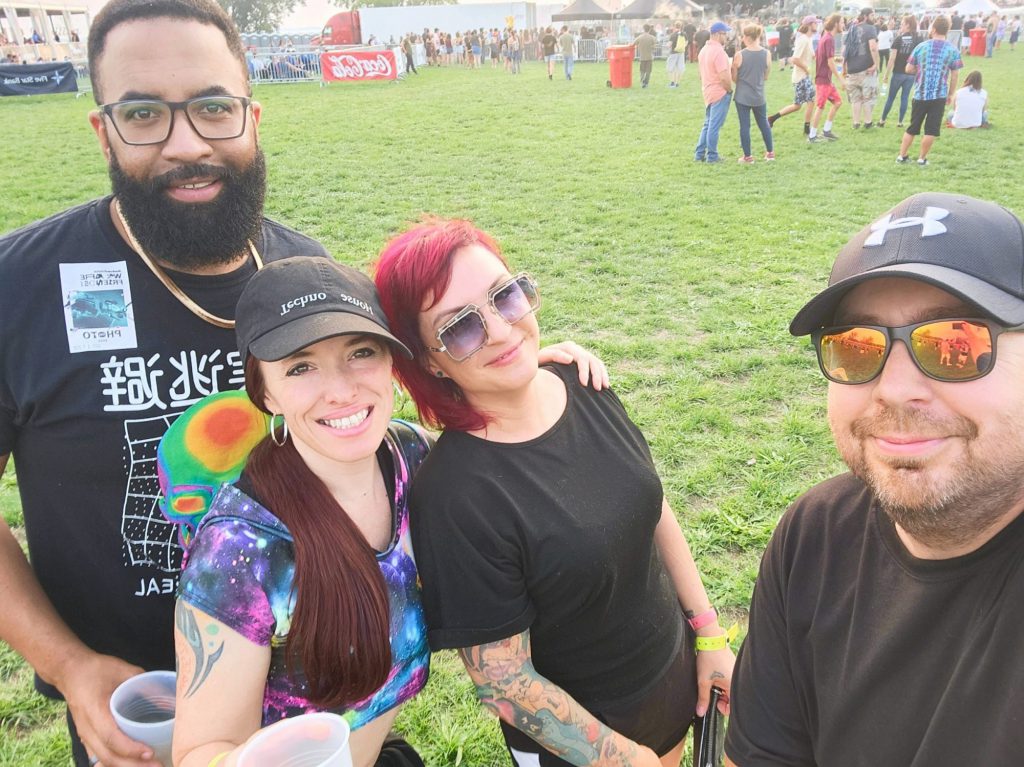 Maria's Moment – Reuniting with her very-first festival fam at deadmau5's We Are Friends tour
Let's start with the backstory – The year was 2012. My husband and I were in Las Vegas for our very first festival experience, Electric Daisy Carnival, and we just happened to be standing next to two incredible humans at the hotel check-in line. We got to talking and quickly discovered that we all lived in the same region (Emily just down the road and Keith about an hour away). At that moment, we became fast friends and proceeded to share a wild weekend together. A year later, my husband and I moved down to Gulf Shores, AL, but we kept in touch and continued to meet up at events like Dreamstate SoCal and EDC Las Vegas.
Fast forward to the spring of 2022, and after a decade in the south, we moved back up to Western New York, just minutes away from Keith. But it wasn't until September that we were reunited with Emily, and the four of us were officially back together as a pack at deadmau5's We Are Friends event at the Buffalo Outer Harbor. Not only was the name of the event perfect for this occasion, but this evening meant so much because whenever we reconnect, it's like we never skipped a beat, and with all the chaos in the world, it feels so wonderful to be surrounded by people that feel like home.
---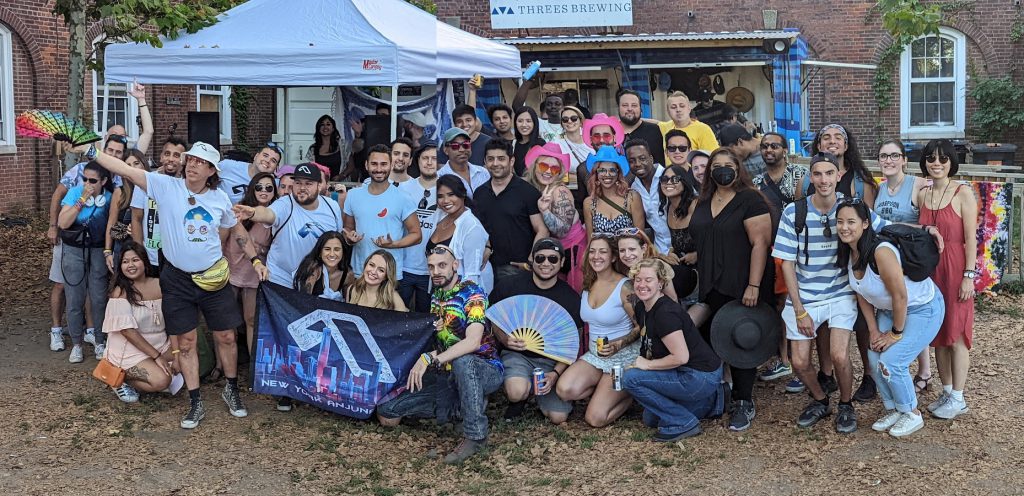 Jared's Moment – Hosting his first live event
While 2022 provided so many great memories, including my first time at Movement Detroit and interviewing Dom Dolla, one unique moment stood out beyond the rest. As one of three admins for the NY Anjunafamily, I'm always looking for ways to keep the fam connected. After two years of livestreams that featured up-and-coming fam DJs, I took the plunge to host a live event.
In partnership with a local brewery that has a public outdoor space, I launched what will hopefully be the annual "NYAF Open Air," featuring four local, unsigned DJs, the brewery, and several food trucks. About 100 family members danced, sang, laughed, and hugged for six hours. It was such an emotional post-pandemic reunion, and the DJs absolutely crushed it! It was so much work but so very worth it. I can't wait for 2023!
---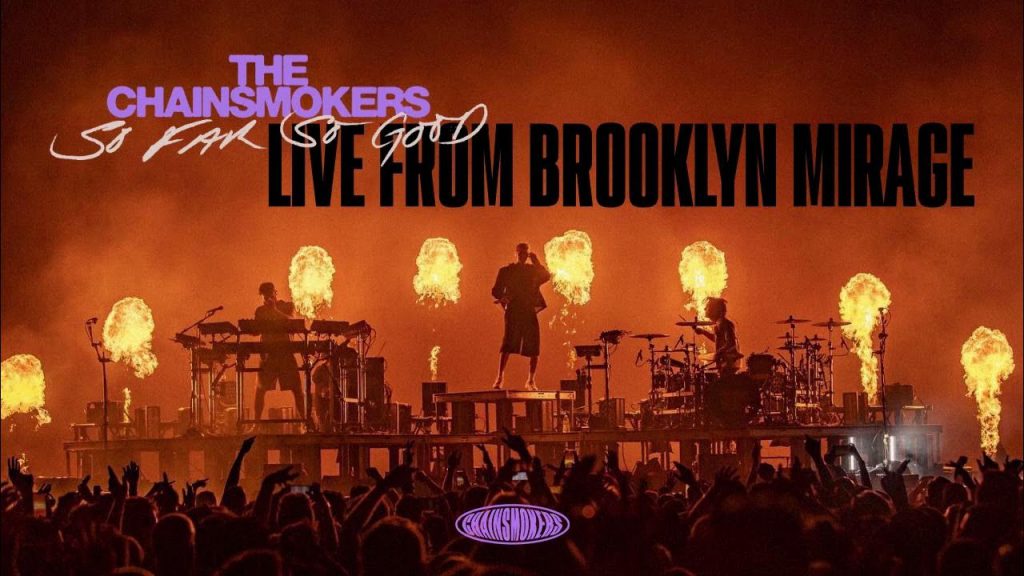 Sheila's Moment – Seeing The Chainsmokers at The Brooklyn Mirage
The year of so many firsts. In 2022, I moved to New York City, experienced so many fantastic venues in the city for the first time, and saw incredible artists that I would never have on the other side of the world. However, the cherry on top was seeing The Chainsmokers again after four years at The Brooklyn Mirage. 2022 was made sweeter, with the duo releasing their fourth studio album after almost two years of hiatus. Their 2-day sold-out show at the iconic venue in Brooklyn blew me away. As a bonus, that was also my first time stepping foot in the breathtaking venue! Although it was tucked away in an industrial, inconspicuous area, anyone who has made it there will be in awe.
"You're gonna wish you left, but you never leave," The Chainsmokers have perfectly captured this sentiment in their song. While they have and will continue to carry a soft spot in my heart, I also had the opportunity this year to catch a host of techno-house sets from phenomenal artists such as Spencer Brown, Inneallea, and Maceo Plex. They played unforgettable sets that tingled my heart. 2023 will certainly open more opportunities to create deeper memories and cherished moments, and I look forward to seeing you all on the dancefloor! 
---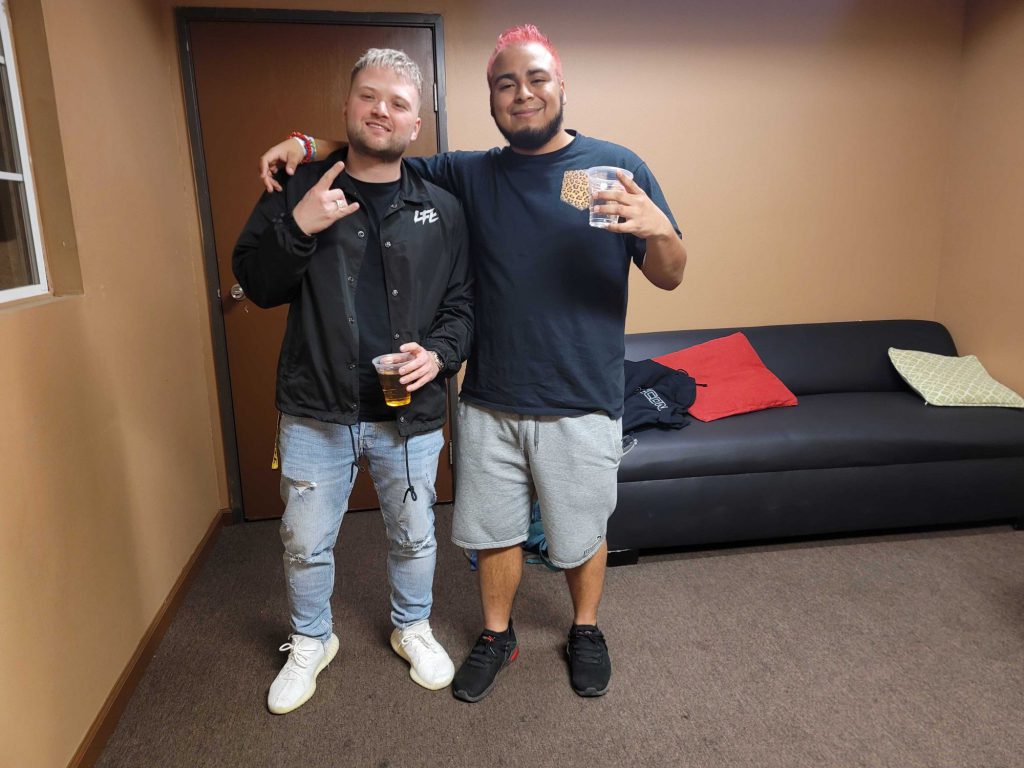 Josue's Moment – Interviewing Warface at Basscon Wasteland
Interviewing Warface was my favorite moment for a lot of reasons. It was the first festival I went to officially part of EDM Identity; it was my first in-person interview, and it was my first Basscon Wasteland. I joined EDM ID during the pandemic when nothing was going on, so I didn't really have any tangible goals as nothing was happening in the scene. But I couldn't have asked for a better interview as this was a dream come true – getting to sit and chop it up with one of the current best producers in the hardstyle scene, and it opened up my eyes to bigger goals I wanted to achieve within the music space.
This festival was also extra special because I got to meet a lot of internet friends that I had built relationships with during the pandemic and also strangers that knew about all of the stuff I was writing regarding hard dance music. All of this contributed to making my work feel validated and real, which was absolutely amazing and exactly why this interview and festival created my favorite moment of 2022!
---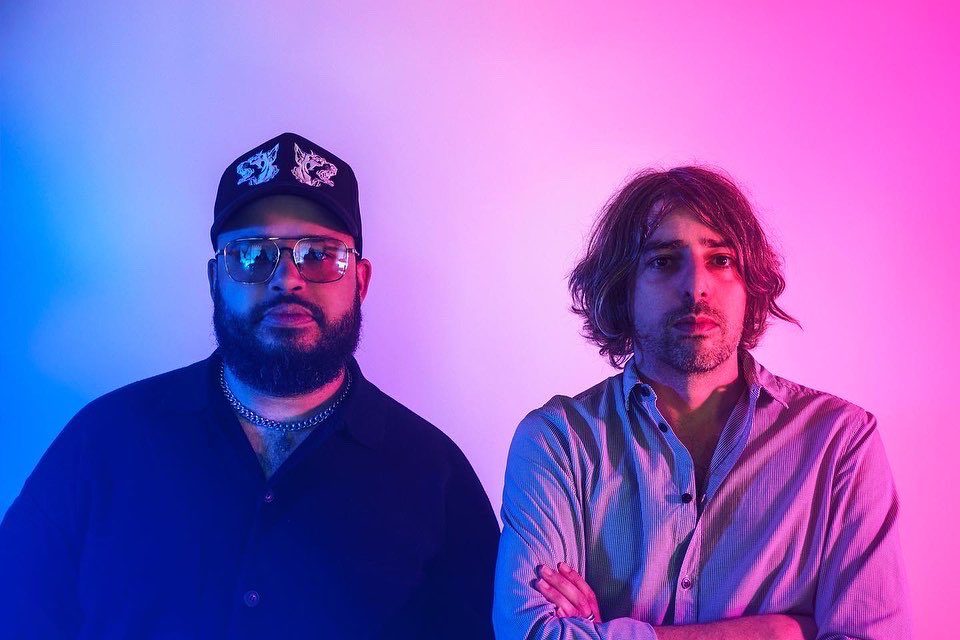 Crystal's Moment – Meeting Manolo, 1/2 of producer/DJ duo Unidos
One of the most notable moment's for me in 2022 was recognizing and meeting Manolo, one-half of the recently found Unidos duo at Escape Halloween in San Bernardino. I had written a piece on Unidos' latest EP, Todo Empezara, in October, so the faces from the promo images were still fresh in my head. Not to mention his name as well, Manuel Lateulad. 
I asked him if he was him, and he responded with a "yes." Immediately, I shared with him about the piece I had just written on Unidos' newest project. After the festival, I looked him up on Instagram and shared the link to the article. I recall adding in the message, "long shot here, but…" to my surprise, he quickly responded. I mean, I don't always go in expecting talent to reply.
Following that exchange, he followed me back and shared a video with me that he had posted in his stories the night we met at Escape. He reshared that video and added the link to my piece and my Instagram handle. Things have been a little slow for me on the media front, but I am glad I made some connections, including Manolo, in 2022.
---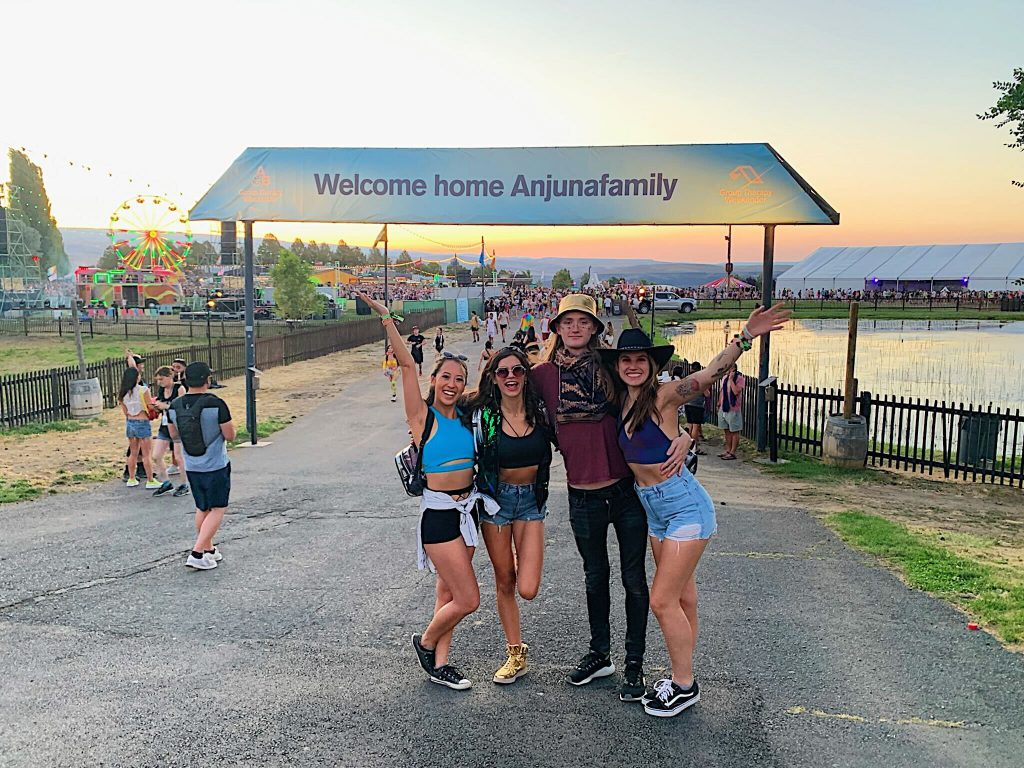 Ashley's Moment – "There are just too many to pick just one!"
2022 was a heck of a year. For a lot of us, it was navigating a waning but ever-present pandemic and weighing our own risk levels while trying to return to "normal." I found myself feeling a lot more appreciative of every moment, especially when it came to shows. Because of that, it's hard to pinpoint my favorite moment. Instead, I think the feeling of creating memories with people I love set to the music we love was my favorite part of 2022.
Whether it was having one of my best days at Coachella with amazing sets and surprise guests, reuniting with Anjunafamily from all over the country for the Gorge Weekender or ABGT500, or setting off for my first Splash House, this year brought so many moments of joy. All of these were defined by the people I was with and the quality time we got together after two years of being unable to see each other.
I'm forever grateful for the dance music community and that we were able to gather again this year. I'm also grateful for EDM Identity, our team, and the opportunities I've had to live out my passions. Never in my life would I have imagined getting to interview and become friends with Elohim, one of my favorite artists, or having the privilege to speak with Paul Oakenfold at length. All of that and more happened this year because of this site, and I feel so lucky to be a part of it all!
---
Logan's Moment – Catching RÜFÜS DU SOL at Red Rocks and SG Lewis in Aspen
As we conclude an utterly gorgeous year of music throughout 2022, we cannot help but appreciate the auditory beauty and sonic magic that filled the past twelve months. From blissed-out sunsets at Coachella to dark and hazy club nights in Aspen, 2022 was a year of reflection and gratitude on the dance floor with my best friends. I found myself thriving within the explosion of tech-house among the likes of Dom Dolla and John Summit, to heavenly progressive perfection from deadmau5 at Aspen's famed Belly Up, the pinnacle moments that defined my year were increasingly better than the last. However, two standout sets shook me to my core and reminded me exactly why I love dance music and the community that supports it more than anything else. 
In a last-minute decision, I found myself surrounded by the people I love most at Red Rocks Amphitheatre for RÜFÜS DU SOL's live show supporting their album Surrender. Having seen the Australian wonder trio numerous times, this unbelievable night at Red Rocks solidified precisely why they have ascended to the upper echelons of dance music. Playing host to one of the hottest tickets of the summer, they expertly navigated their legendary catalog of hits, such as the vibrant "Next To Me" into the dance floor-destroying banger "On My Knees" and tear-jerking favorite "Innerbloom." RÜFÜS DU SOL affirmed their place amongst dance music greatness and reminded me exactly why you should never count them out. 
Outside of the major, big-ticket events of the summer, Belly Up Aspen once again reminded fans from around the country why it continues to elevate itself above other pint-sized venues of its size. When SG Lewis landed at Belly Up on October 28, every second of the evening exceeded all expectations. In support of his upcoming album, Audio Lust and Higher Love, SG took hold of our heartstrings and didn't let go for a single moment of his 90-minute expose in disco-drenched perfection. His seven-piece band took the sold-out crowd into his grasp and left our jaws on the floor from beginning to end. From newly released singles such as "Missing You" and "Infatuation" to his classic favorites like "One More" and "Aura," SG capped the night with the song of the summer, "Vibe Like This." Washed in a technicolor light, SG captured a moment that won't soon be forgotten.
---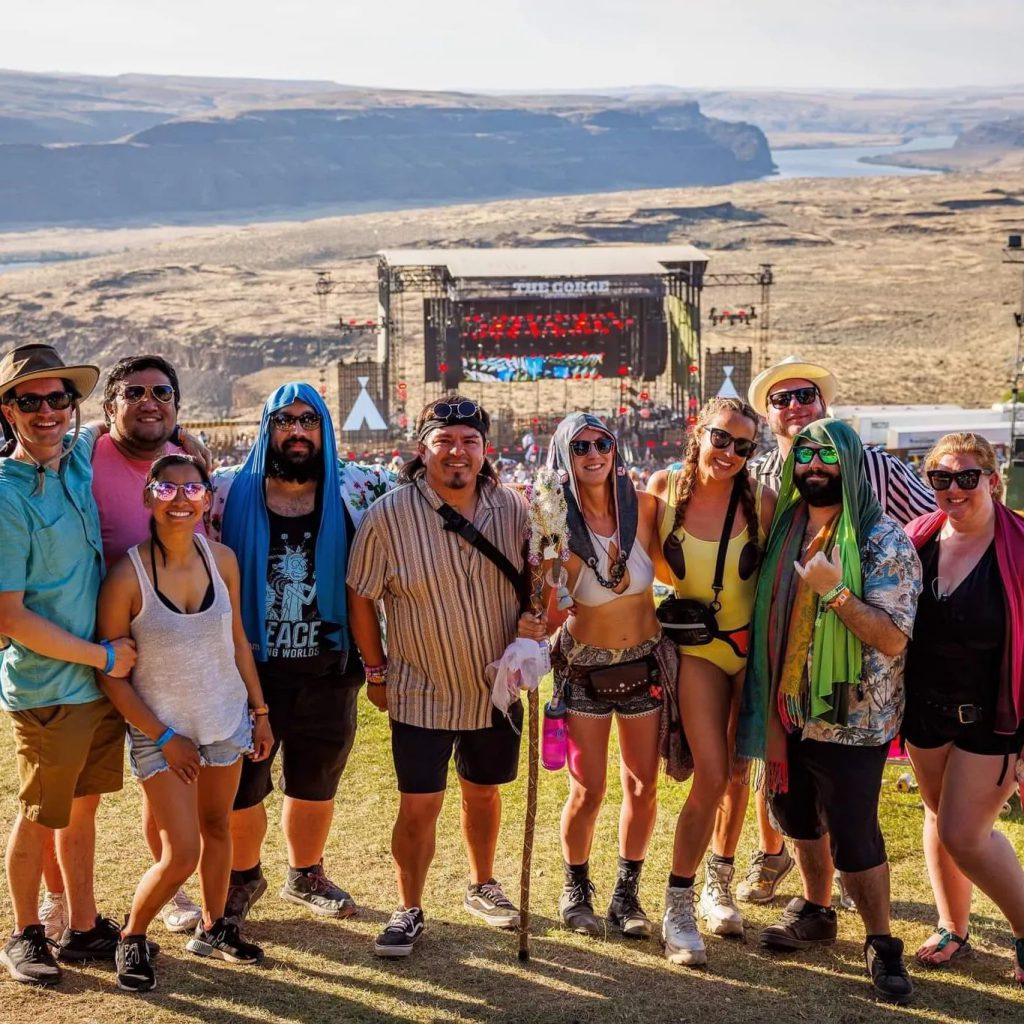 Grant's Moment – Group Therapy Weekender, Kx5 at LA Coliseum, and plenty more
When I started writing my favorite moment, I quickly realized that I was reiterating 2019's because one of the best experiences, hands down, was Group Therapy Weekender at The Gorge. While that weekend might rest at the top of my heart, many more experiences stood tall. This year I attended another beautiful edition of EDC Las Vegas, danced the day and night away at ABGT500 in Los Angeles, and even got the chance to attend my first show ever at the LA Coliseum when Kx5.
I also soaked in every last minute of Swedish House Mafia that I could, catching them at Coachella twice and then spending the end of the summer seeing them in Las Vegas, Los Angeles, and San Diego – it was a dream come true having last seen them a decade ago during One Last Tour. Littered in between those experiences were a plethora of new ones for me, like Day Trip Festival and Skyline Los Angeles, along with countless nightclubs and a hearty helping of underground shows. (Shoutouts to Veluda, Daisy Chain, and Aftertraxx for all the love on those.)
In all reality, though, none of these experiences would have been what they were without the people I attended them with. I felt blessed to be able to reunite with old friends I hadn't seen in years, go on adventures with some of my best friends that seemed to occur weekly, and foster relationships with plenty of new friends as well. While I might be exhausted in the final days of the year, I count this one as one of my best-ever, and I can't wait to see what 2023 brings along with it – both for myself and the future of EDM Identity.