Swedish House Mafia returned to the scene in full force this year with their debut album and a lengthy tour across North America.
---
The year was 2013, and Swedish House Mafia was deeply embedded in the hearts and minds of dance music lovers worldwide. Hits like "Greyhound" and "One" boomed from speakers at festivals, while "Save The World" and "Don't You Worry Child" charted and broke through with radio play. The domination of the Swedish trio was impossible to ignore, yet that same year seemingly marked the final leg of their journey together.
One Last Tour was supposed to be the curtain call for Swedish House Mafia, with Axwell and Sebastian Ingrosso forming Axwell /\ Ingrosso and Steve Angello embarking on a solo mission. Yet, the tides of their breakup changed in 2018 when they returned to play Ultra Music Festival, and even more so in 2019 with their condensed international tour. 
Swedish House Mafia was back, at least in some capacity, but would the scene that had shifted dramatically since their departure care about the trio? Only time would tell. 
Last year, Swedish House Mafia took the next step in their return by releasing singles like "It Gets Better" and two tracks with significant collaborations – "Lifetime" with Ty Dolla $ign and 070 Shake, and "Moth to a Flame" with The Weeknd. All three singles were met with varied responses from longtime fans and new ravers alike.
Then, the trio announced the initial dates of the Paradise Again tour. The hype for Swedish House Mafia's return wore thin as many, myself included, were taken aback by the hefty price tag for tickets. Paradise Again was still half a year away from its release, and fans wondered what would justify grabbing a ticket at that cost without knowing the direction they were heading.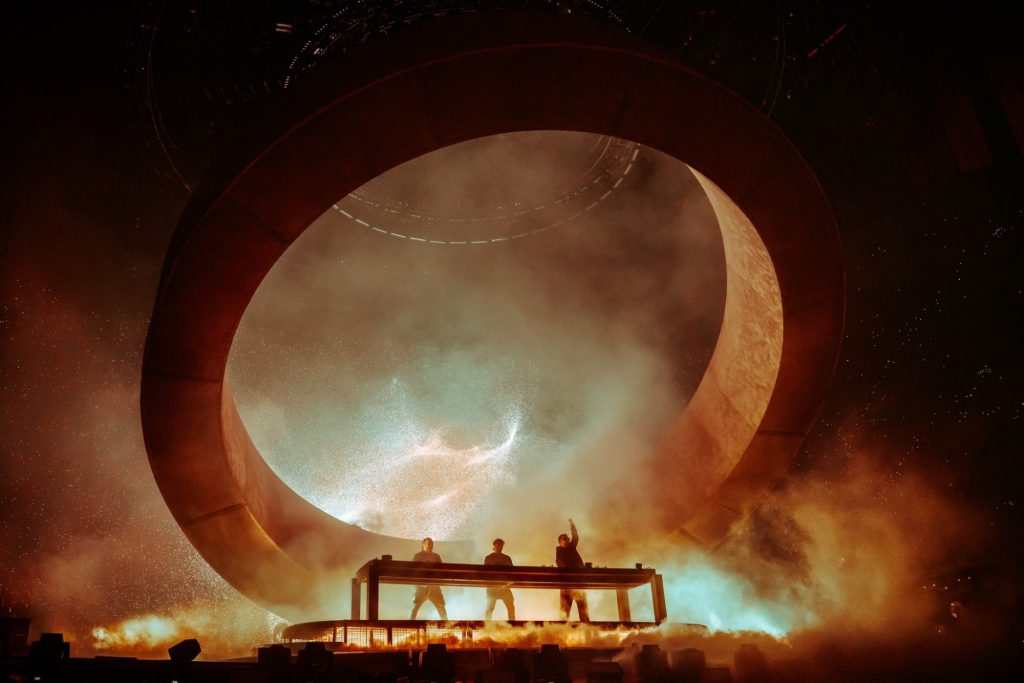 Those questions were answered once Swedish House Mafia returned to a festival they once headlined a decade prior, Coachella. 
The trio headed to the desert in April to take the stage once again and properly introduce everyone to the new era of their sound. Paradise Again dropped on Friday during the first weekend as well. The response was mixed, both for Paradise Again and their sets at Coachella.
While some soaked in the new tracks on Paradise Again and fell in love with them, longtime fans felt alienated due to the lack of the uplifting, progressive house sound they were hoping for. Even though Swedish House Mafia stated multiple times that this would not be that type of album, it's challenging to shake nostalgia.
Their performance during the first weekend felt incomplete due to a lengthy start delay; however, the second weekend picked everything up for a better overall experience. Both were twinged with nostalgia, though, as the trio intertwined old and new tracks to create something fresh and exciting. I chalked these experiences up as technical issues and the trio shaking off some of the dust from not playing together for so long, but others were less forgiving.
The Paradise Again tour wouldn't kick off until late July, giving Swedish House Mafia plenty of time to work out some production kinks and drum up support for the shows. Yet rumors of low ticket sales swirled, resale prices were dropping left and right, and several shows were canceled just before the tour began. 
Yet the Swedes pressed on without showing signs of these cancellations affecting them publicly, and perhaps that was for the best. Not only that, but they inked a deal for their first residency together in Las Vegas at Wynn's XS Nightclub that would start amidst the tour in August.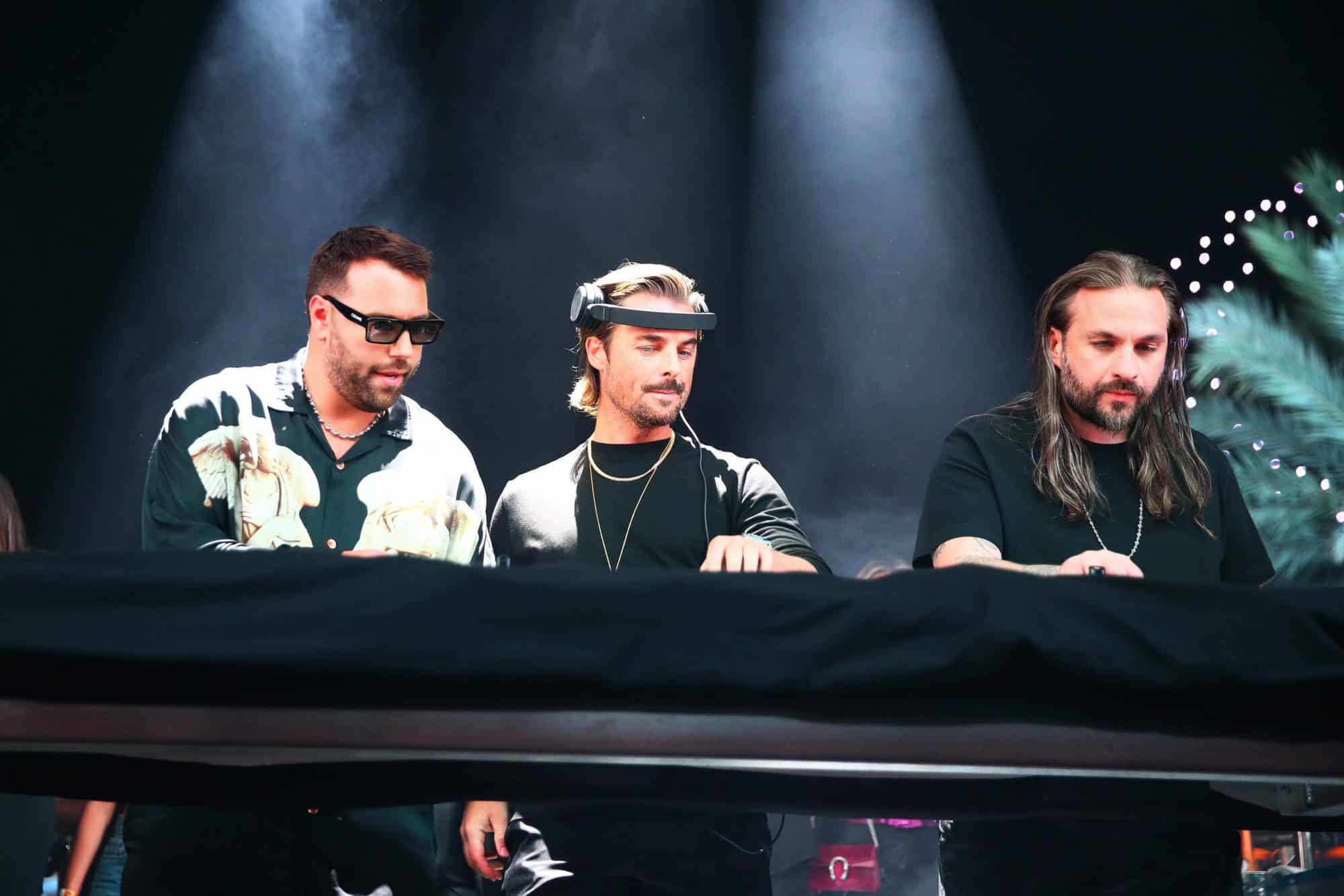 After that first show in Miami, those who dashed plans to see Swedish House Mafia began to realize what they'd be missing out on.
Longtime fans yearning for a dose of nostalgia and new fans on the hunt for a new experience began to perk up with attention. The stage production was massive, the tunes in their setlists were a fantastic fit, and the support that included the likes of Grimes, ZHU, and more helped draw people in.
The first time I had the chance to see Swedish House Mafia since Coachella was in Las Vegas for their residency debut – and the set itself was remarkable. Taking the stage just before 2am, the trio played out a wide range of tunes that included gems from Chris Lake and other artists while still delivering their biggest hits. It was pure, unadulterated fun fueled by nostalgia and their abilities behind the decks.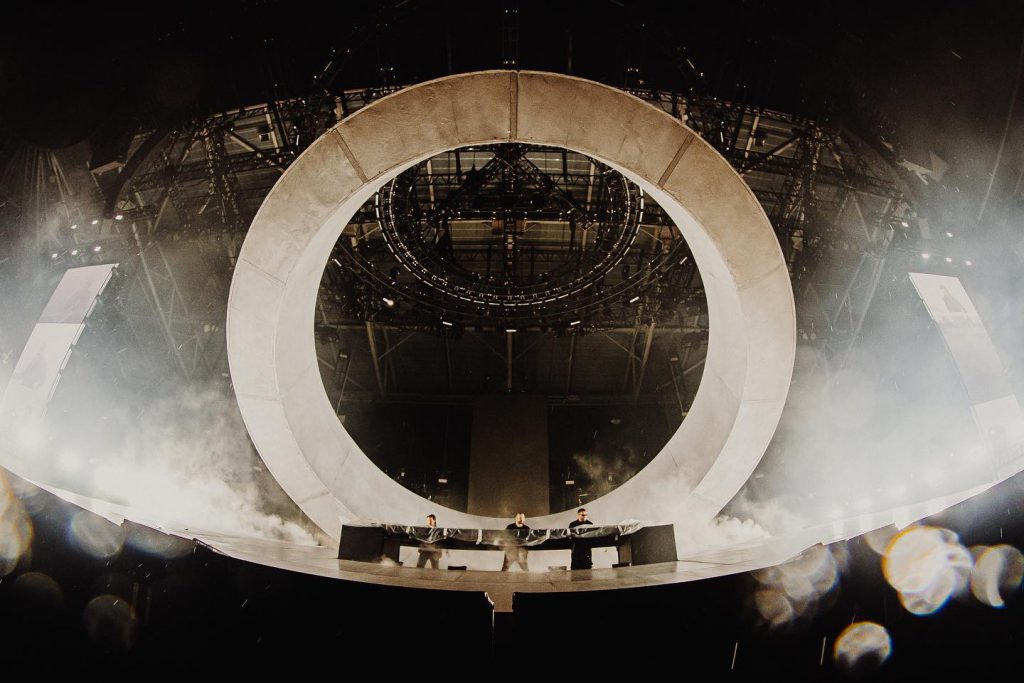 Weeks later, they would arrive in San Diego for their stop on the Paradise Again tour, and there wasn't a chance I would miss that set.
Not only had I never seen Swedish House Mafia in my hometown, but I wanted to see what the tour was like firsthand. Unfortunately, I missed J. Worra's opening set, but ZHU was playing upon my arrival at Pechanga Arena and brought a flawless performance along with him.
I was surrounded by my friends in the stands when the lights went down, and Swedish House Mafia began to play. Pechanga Arena was filled with energy as the show kicked into gear, and the crowd ate up every moment of their set. The arena was filled to the brim, and everywhere you looked, you could see people singing along and dancing away to the beat just like many had a decade ago.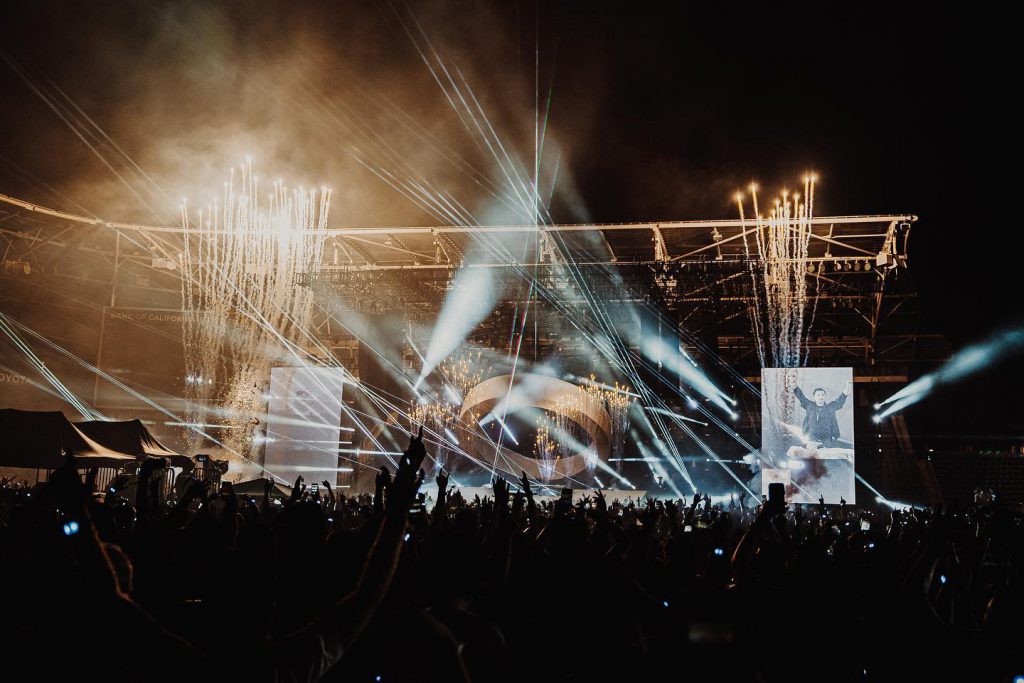 Just days after the show in San Diego, I found myself driving up to Los Angeles for another round – this time in an entirely different environment.
Instead of being at an indoor arena, Swedish House Mafia's show in Los Angeles was at Banc of California Stadium – an outdoor venue. This would be slightly problematic because a storm was rolling in, effectively forcing it to take place earlier than anticipated, yet that didn't deter thousands from heading to the venue for the sold-out show.
Once we were parked and had passed through security, it was clear many were facing issues getting to the venue on time. ZHU played his condensed set to a sparse crowd as people waited in line outside to get in, and as the clock got closer to Swedish House Mafia's 8pm start time, we all began to wonder if they would delay until the stadium had filled up more.
There would be roughly 30 more minutes of standing in a drizzle before the lights in Banc of California would dim, and the show would begin. Dramatically, the skies opened up during this time, and the rain began. It was pouring down rain like it had nearly a decade prior during the first day of their One Last Tour stop in LA, yet that didn't stop everyone in the uncovered floor area from dancing the entire time.
Although we were all soaked to the bone, Swedish House Mafia's show was brilliant. 
Pyro around the venue lit up and was welcomed as the warmth hit our bodies, fireworks burst in the sky, and the LED bracelets they gave us upon entry lit up to add to the ambiance. And, of course, they layered plenty of uplifting messages for the crowd along the way.
Some of my favorite moments from live shows have been while dancing in the rain, and this one was no different. The energy inside Banc of California from the trio and the crowd were unlike anything else I had attended recently. Even when removing my love for Swedish House Mafia to reflect on the experience, there was something special about their return to Los Angeles. 
Swedish House Mafia might not be some dance music lovers' cup of tea in this ever-shifting scene, but what they're bringing along with them on this tour, and hopefully well into the future, is worth giving a chance. After all, sometimes you just have to leave the world behind and let yourself have a good time.
---
Follow Swedish House Mafia on Social Media:
Website | Facebook | Twitter | Instagram | SoundCloud | YouTube