From obscuring her voice to finding her confidence and bringing her music to life in a new way, Elohim reflects on her journey.
---
Since first breaking onto the scene in 2016 with the release of her first track, "She Talks Too Much," Elohim has not only captured the hearts of fans but mystified them as well. Using a computerized voice and often obscuring her face both online and on stage, an air of intrigue surrounded the producer. With such deeply personal songs based on her own experiences, it made all of us want to know more and we had the chance to chat with Elohim at Coachella about her growth and journey as an artist.
Backstage during golden hour, dressed in her signature black attire including pants she had painted herself with "Love is Alive" and "You are not alone," as well as a white windbreaker that cascaded behind her as she walked, we sat down and she dove into the early phases of becoming Elohim.
Elohim continued using the digital voice and covering her face as a way to protect herself for years, all the while developing as an artist. Throughout that time she also grew into a vocal upstander and advocate for mental health. Her vulnerable lyrics depicted struggles with anxiety, panic, and dissociation, giving fans a glimpse into her life along with a safe space to express their own struggles. In 2019, Elohim was approached to be a voice for mental health advocacy for a GoDaddy campaign. This would be the catalyst for her to open up even more, sharing her true voice, and showing who she is to the world.
"They had sent me a script and they were totally down for me to use my robot voice," she explained. "Reading the lines made me feel like I needed to speak them so I went right to the director and told him I wanted to talk in the commercial. That was the first time I spoke. After that, I thought 'ok, I want to do this,' and it felt like a moment where I felt ready."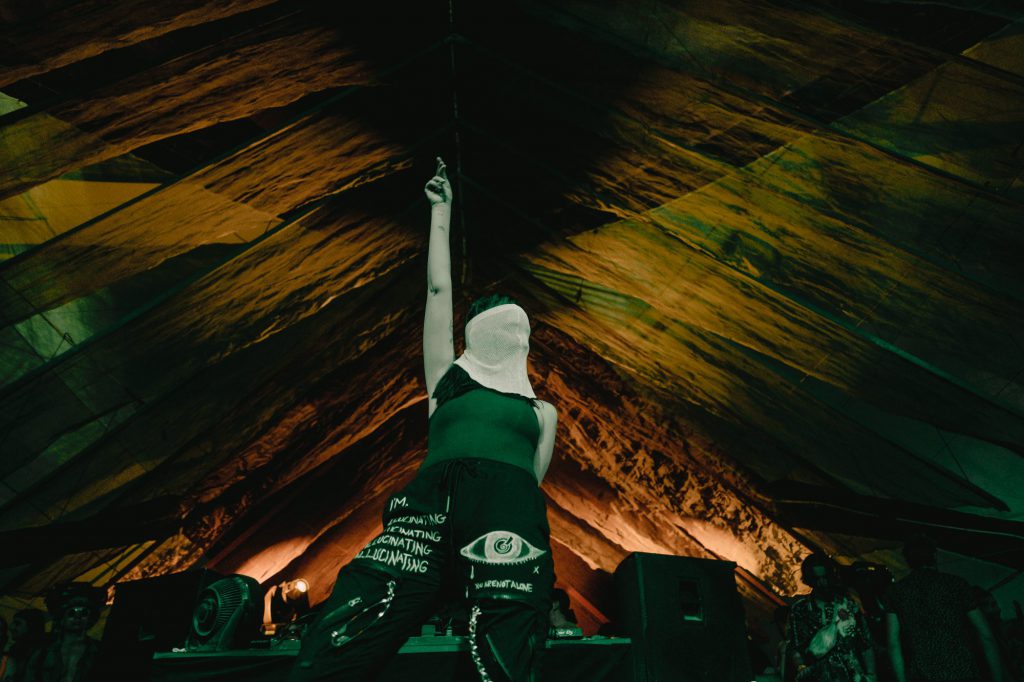 Opening up grew an already strong bond with Elohim's fans and cultivated a community even further. Both she and her fans found strength in talking about their mental health and relating to others with a shared experience. She regularly engages on social media, named a tour the Group Therapy Tour where meet and greets were open forums for discussion and interaction, and even released a song called "4 my friends" featuring voice recordings from her fans.
Mental health is ongoing work and for someone who experiences the ups and downs, Elohim has opened up avenues to talk about them and is happy to be that voice for those who experience the same. Her music continues to be the greatest form of self-expression and platform for sharing. Starting in 2021, she released Journey to the Center of Myself. With each volume, we got deeper looks into her mind and journey to self-discovery. It all culminated with a self-produced album in Volume 4, consisting of primarily instrumental tracks.
"A lot of it was just me experimenting because I was in my house alone," she laughed. "I went and bought a proper midi controller keyboard and basic things like a microphone, a pre-amp, new plugins for my computer. It became this fun thing and it felt like the first days of creating Elohim because I was in my bedroom alone creating, but now with hundreds of shows and all these experiences under my belt."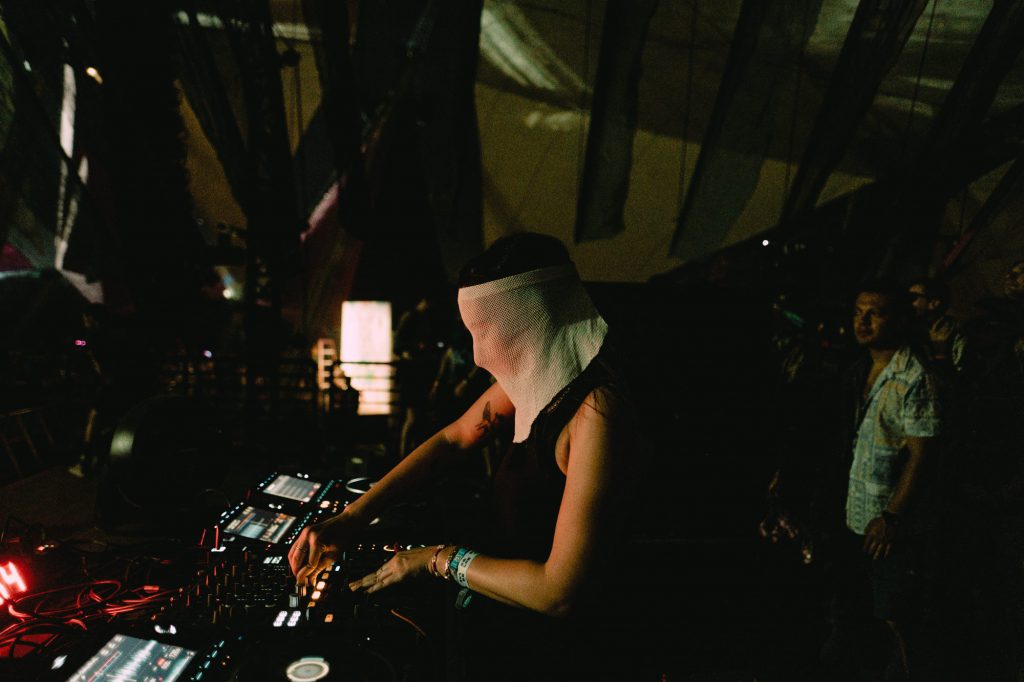 To be able to produce and release an album at home during the pandemic brought on newfound confidence for Elohim as a producer. She took this spark and let it grow into other aspects of music, also learning how to DJ. Known for her captivating live shows, this new endeavor came with excitement and more growth learnings around her performances.
We were able to witness the glory that is an Elohim DJ set at the Do LaB that Sunday of Coachella. She was in her element behind those decks as she took us on a sonic journey unbounded by genre. The energy was incredible and I had so much fun dancing and singing along. Being there, seeing her artistry shine, and witnessing the culmination of her journey at that moment made me so grateful.
If you'd like to see Elohim's DJ set, we're giving away two guest list spots to eight of her tour stops! For more information and to enter, check out the contest.
---
Follow Elohim on Social Media:
Website | Facebook | Twitter | Instagram | SoundCloud | YouTube | Twitch