Hardwell played a jaw-dropping set to a sold-out crowd in San Francisco, and we caught up with the iconic artist before he took the stage.
---
After seeing Hardwell return to the spotlight this year at Ultra Music Festival after an almost four-year-long hiatus, any assumptions fans had were completely blown out of the water. Dropping a set stocked full of only new music, the world basked in the tunes he had worked on over the past few years. Hardwell is back, and he's making a statement with his all-new sound, inspired by the music that he himself wants to hear on the dancefloor.
With his comeback performance and subsequent release of the REBELS NEVER DIE album, a world tour was also announced, and I knew I had to catch him at the Bill Graham Civic Center in San Francisco; being the only U.S. tour stop on the West Coast, I prepared for a road trip that could not come soon enough. Hardwell proved the drive from San Diego worthwhile. You could feel the energy in the room pulsating when the lights went down, and the clock started ticking as "BROKEN MIRROR" opened up the show, followed up with "INTO THE UNKNOWN."
Hardwell did a phenomenal job of keeping the intensity high for the entirety of his two-and-a-half-hour set, playing releases like "LASER," "SELF DESTRUCT," "PACMAN," "GODD," "REMINISCE," and "DOPAMINE." Catchy mashups were also sprinkled throughout his set as a surprise, like mixing "REBELS NEVER DIE" with Kx5's "Escape" and "I FEEL LIKE DANCING" with David Guetta and Kid Cudi's "Memories." Stirring up fond memories in fans' hearts, Hardwell also performed a mashup of Swedish House Mafia, Laidback Luke, and Deborah Cox's "Leave The World Behind" with "Spaceman" for a truly unbelievable moment.
The venue was the perfect location for his entrancing stage design, and the sound was bumping at solid levels throughout the night. It really was a nonstop party, with Hardwell hopping on the mic a few times throughout the night to hype up his die-hard fans and newcomers alike. Fans from all points of his career were surely satisfied during this show, with Hardwell performing a perfect mix of nostalgic big room beats and releases in his current, amplified REBELS NEVER DIE style. If you have the chance to see him at one of the remaining tour stops, do not miss that opportunity.
Prior to taking the stage in SF, we had the chance to chat with Hardwell and jumped at the opportunity. Listen to REBELS NEVER DIE on Spotify and read on for his thoughts on the scene today, tour life, his music production, and more!
Stream Hardwell – REBELS NEVER DIE on Spotify:
---
Thank you again for chatting with us today; it really does mean a lot! You've surely been on a whirlwind this year, from debuting the REBELS NEVER DIE album at Ultra Miami to embarking on your world tour shortly after. How has this return to this fast-paced tour life been overall? Are there any surprises that you've learned along the way this time?
I'm really happy to be back. I couldn't wish for a better comeback than Ultra Miami, playing out new music, and currently, we're doing the whole world tour. It's going really well so far, almost every show is sold out. I think I learned a lot from my previous world tour. I'm not doing that many shows anymore as I did before just to make sure I'm not going to get burned out. I enjoy every single show, and I'm really happy to be back on stage with a new sound and everything. It's going really well.
So great to hear! You stepped back from touring in 2018, and a lot has surely changed in the industry since then. What are some of the biggest changes and trends you've witnessed in the scene since returning to the spotlight?
Well, obviously, the whole COVID situation, in the beginning, was really bad for the scene. A lot of promoters lost a lot of money and a lot of cancellations for the shows. I think in the end, if you look back at the scene, a lot of things have changed for the better. A lot of people that were in this business with the wrong mentality, or just in this scene for making money and not caring about music, they all stopped. The scene's purer now, more organic, which is a good thing. 
When it comes to trends, I really feel that people are more open-minded. You can tell that some DJs are playing different styles than before, even including myself, and I think that's a good thing. I think everybody was kind of stuck in the same big-room festival sound on the main stage, and now you can tell there's much more appreciation for the underground, much more appreciation for the main stage. I think that's the perfect blend. As long as the underground is popular, it pushes up the mainstage DJs and the other way around, so that balance is completely returned now.
Exactly. I was right there for your Ultra Miami comeback front and center, and it just blew my mind completely. What was going through your mind when stepping on that stage?
A lot. [Laughs] I was dead tired after the show. A lot of emotions, and I didn't know what to expect. I knew that I was going to play only new music that people never heard before, so that really made me nervous. On the other hand, I trusted my gut feeling that I really wanted to do this and bring it this way. We worked so hard on this show, including the team, and I was just really proud of the moment to step back on stage. It was a surprise act, but when I saw all the Hardwell signs, I was like, "this is amazing." [Laughs]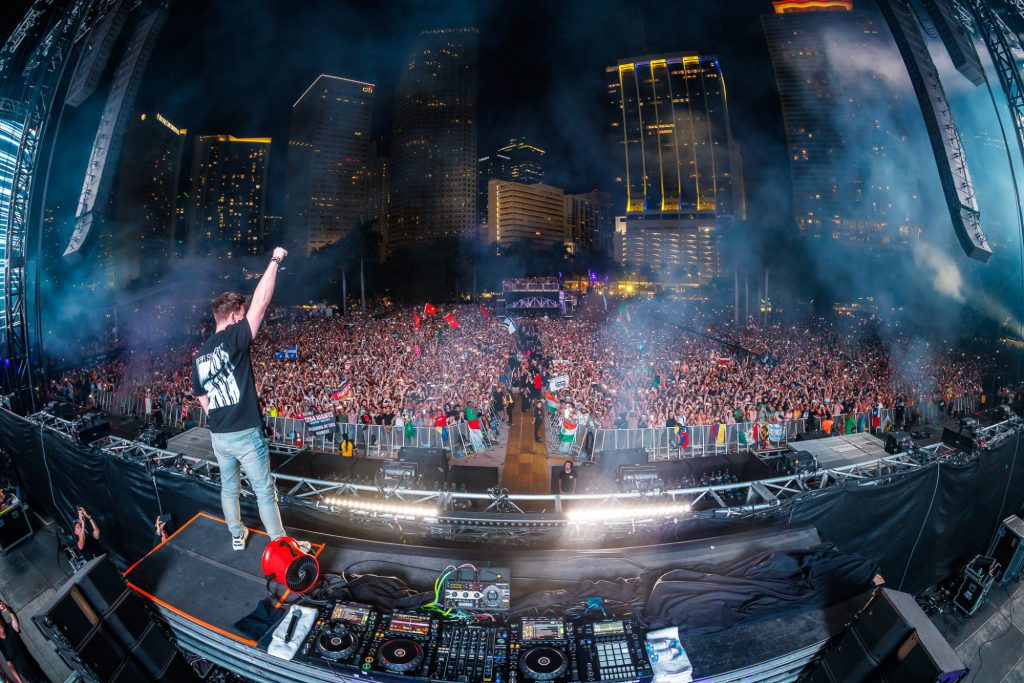 REBELS NEVER DIE is a 180 from the music you were putting out in 2018. It's aggressive, refreshing, fun, and exciting. Definitely what the scene needs right now. Was there anything or anyone in particular that you looked to when creating this new sound? 
The inspiration I used for this album dates back to early trance. I used a lot of inspiration from guys like Ferry Corsten, Marco V, the early days of Tiesto, Armin van Buuren, and some new techno tracks that I really like. Even my oldest sound before I broke through, especially during those days when I was playing a lot of shows in Holland in 2007-2008, I already played more underground techno that kind of evolved into a more mainstage sound, which later on became big-room. I thought it was time to blend every Hardwell aspect that I've been through so far into one new genre. It's basically what I'm playing right now, and that's what the REBELS NEVER DIE album stands for.
You've recently said that you hate to be caught up in one particular genre, and you're always trying to make new music that you want to play out. Are there any other sounds or styles that you'd like to experiment with as Hardwell or anything you're working on now?
I'm always experimenting. I'm making a lot of different music besides my own; let's call it EDM. I will always do that, not particularly as a Hardwell single, but just for me as a person. I like to be in the studio working on music. It can be a J Balvin kind of track, or it can be like a hardstyle track. I always like to experiment with different styles.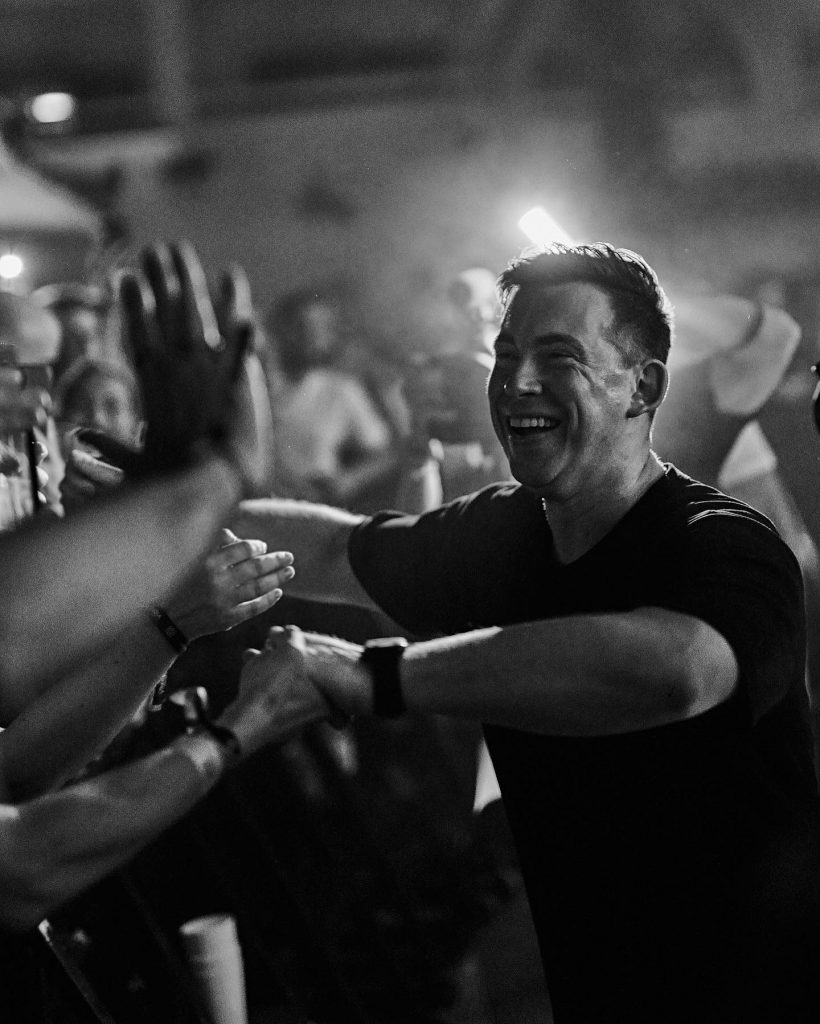 You've also expressed that "MIND CONTROL" is your favorite song off REBELS NEVER DIE, with its melodic build-up. Are there any other tracks on the album that were a real challenge to produce or went through many versions before we heard the final product?
The track that stood out where I couldn't finish it the way I wanted was "F*CKING SOCIETY." It took me three years to finish the song. Even with such a simple hook melody, I couldn't find the right chords in the break. The final version that's on the album was version 72, no joke. It took me so long to nail the sound the way I wanted it to. I'm really happy, though. I'm happy with how it sounds, and it really works well live.
It really does. So, you're set to play upcoming shows in cities across the world, from Amsterdam, Frankfurt, and Dubai, to name a few. What can fans expect from the remainder of your REBELS NEVER DIE tour stops?
The REBELS NEVER DIE show obviously incorporates all the music from the album. But in the meanwhile, since Ultra and now, I've produced a lot of new tracks and been working on new collaborations. We're going to play a lot of new music as well, and you have the show itself. It's a crazy show. It's one big visual experience. We have a custom stage, and it looks amazing. It looks like a diamond. When you see the show tonight, I think you will love it.
I can't wait; I've been waiting for months! [Hardwell Laughs] Last question. What is one piece of advice that you would give yourself when you were just starting out in your career?
Always follow your gut feelings and your heart, and don't be distracted by what other people think or their opinions. Just follow your heart, and believe in believing in yourself. Just keep believing in yourself. It doesn't matter if you're a DJ, or in a different job, or in life itself. Just always believe in yourself, and just listen to your gut feelings – that is the most important thing.
Great advice for sure. Well, that's all I have for you. Thank you!
---
Follow Hardwell on Social Media:
Website | Facebook | Twitter | Instagram | SoundCloud | YouTube | Twitch