The bass music scene rebounded in 2021 and brought forth a number of artists who should definitely be on your radar if you want the wubs.
---
After a harrowing experience in 2020, we knew that this past year would be a massive one and give us some of the heaviest tunes and new artists. It was incredible to witness the fresh artists that 2021 brought us and all the existing talent that continued to fortify their names in the scene. Week after week, there was an abundance of incredible tunes, and over time some of the newer artists developed a stellar catalog and following. It was clear that the sound of bass music was back and better than ever.
On top of the many tracks released, bass music events came back in full force and even showcased some of these newcomers. Events such as Toxic Summer, Forbidden Kingdom, Bass Canyon, and Lost Lands held firm and attracted a large attendance. EDC Las Vegas brought in another edition of their bassPOD stage, which showcased a variety of one-of-a-kind b2b sets and those from legends in the scene alike.
As the landscape of bass artists continues to grow, our bass tastemakers, James Dutta, Ali Mooney, Janice Roque, and Brooke Nelson, have selected ten rising stars who will keep everyone energized as we dive into the promising year of 2022. Check out the complete list below, make sure to follow them on social media, and let us know who you think will break through into becoming a notable name in the scene this year.
10 Bass Artists to Watch in 2022
---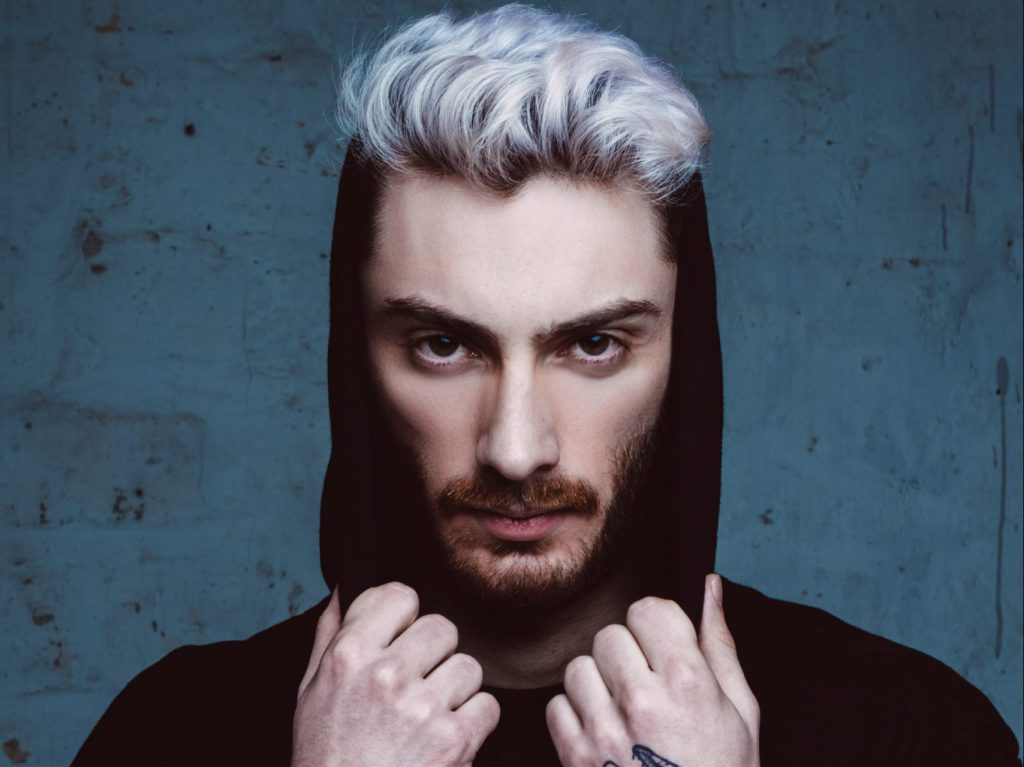 WODD
Facebook | Twitter | SoundCloud
WODD had a phenomenal year in 2021 and made his distinctive style a mainstay in bass music through his frequent releases. He started off the year with "Tape Stop" as part of Subsidia's Night Vol. 3 and continued to impress with releases like "Orpheus" and "Emotional Response." In July, he gave us his 4th Dimension EP, an intimate world into the inner workings of WODD's mind.
He went on to end the year with his The Garden EP, which continued to keep his name at the tip of everyone's tongue in the bass community. With such a prosperous year behind him, we can only imagine that WODD is gearing up to have an even better 2022 and is surely someone you want to keep track of as the year goes on!
---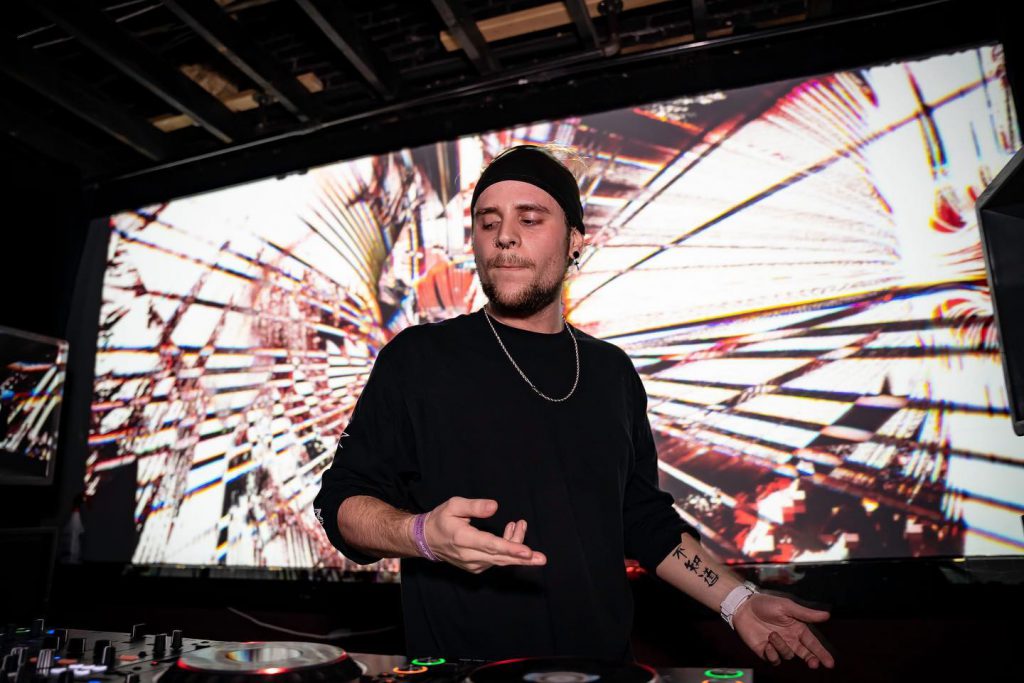 leet
Facebook | Twitter | SoundCloud
leet has been one of the most brilliant tastemakers of sound lately, and his unique frequencies have made him a favorite for many in the underground scene. Over the past few years, it felt like things started taking off for him (which was beyond deserved), but last year was a huge one for leet as he played a multitude of shows and put out tons of new music. This included Memory Ln, Beyond The Bubble, Just Cruisin' (a collaborative project with pal NEWSENSEI), and most recently, "skrt" with Dalek One.
The future is looking (and sounding) quite bright for leet, especially after the massive year he had while also planting his roots in Colorado. Now that shows and festivals are back in action, we're looking forward to seeing leet's name bold and large on lineups across the country – and hopefully even outside of it as well. Anytime a leet track comes on, you instantly know it came from him, so enjoy his top tracks below and keep an eye (and ear) on him in the forthcoming year.
---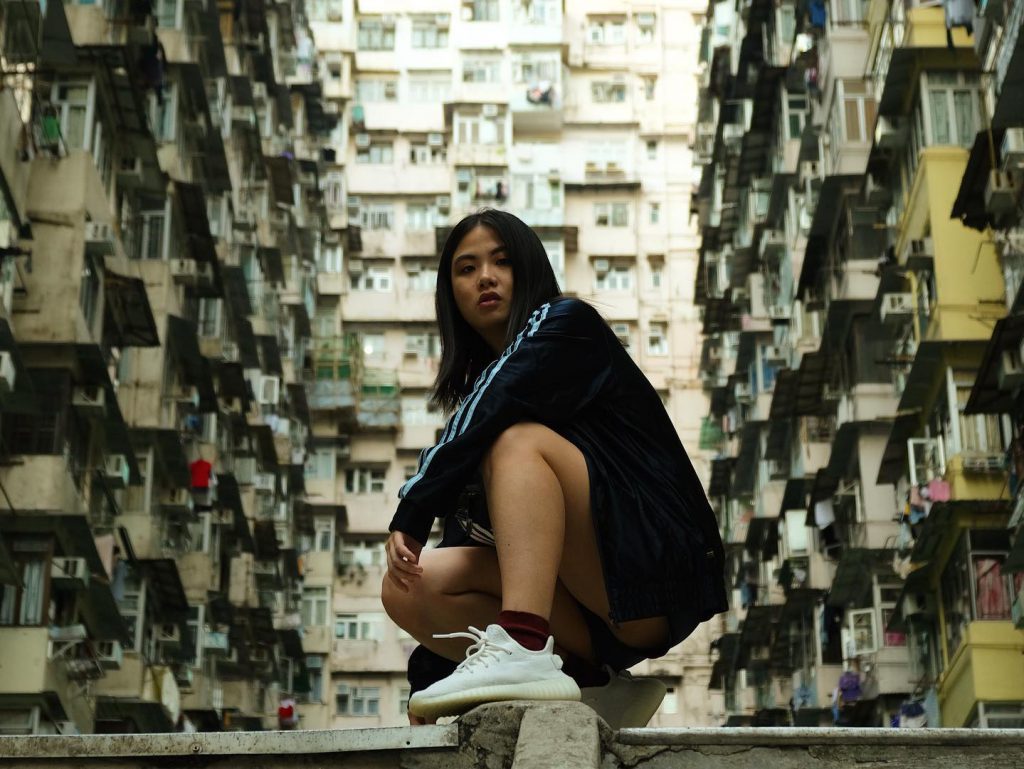 Farrah
Facebook  | Twitter |  SoundCloud
Seeing a rise in female producers and watching them dominate the scene is inspiring to say the least. Their drive and ambition is powerful and something we love to see. One artist that took last year by the horns, pushed forth, and broke barriers is none other than Farrah. Not only did she put out amazing music, but she kept her head high while working on getting her visa squared away so she could return to the US to play as well.
Farrah kicked butt, traveled around sharing her sounds with others, and released them on some pretty epic labels. Including Jadū Dala, Bassrush, and Above and Below. Additionally, her remix of RL Grime and ISOxo's "Stinger" landed a spot on the Trap Nation YouTube page as the icing on top of her cake. Last year saw Farrah just starting to break the ice, and in 2022 she's going to shake up the world. We're so excited to watch her on her journey and see where her music takes her next.
---
Spirit Galore
Facebook | Twitter | SoundCloud
Spirit Galore has been "dream chasin" with his love for sound and blessing this community with his genuine heart and passion for the people and our love for those sweet vibrations. While he only has a handful of current tracks out, each one of those tracks will only make you crave more – especially his "wholelottamoney" flip. It'll have you shaking your hips and getting down with your bad self on a whole other level.
A few months back, Spirit Galore blessed friends, fans, and Denver bass lovers with a set at The Black Box for the second night of the venue's five-year anniversary event. He's been finding his sound, and the progress he's made is loud and clear. We feel 2022 is about to be a massive one for Spirit Galore, so make sure to follow him and don't miss out on what else he has cooking up. Take a sneak peek at what's to come and listen to transmission chamber vol. 1, a mixtape consisting of 29 minutes and 33 seconds of unreleased madness.
---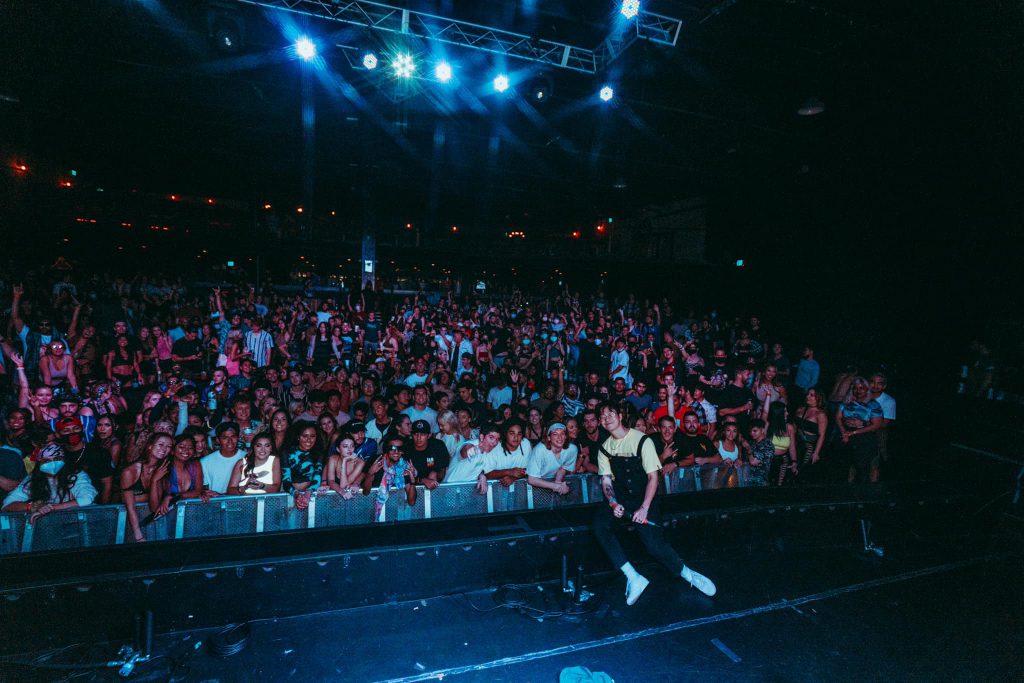 Saka
Facebook | Twitter | SoundCloud
If there's one artist that truly deserves recognition for their incredible craft, it's Saka. He continuously breaks barriers and pushes boundaries with his sound. He put out a multitude of different tracks throughout 2021, including "SOUFFLE," "YASHA" (On CloZee's imprint Odyssey), and "Lilac," to name a few. On top of his releases, Saka traveled the country, gracing fans with his energy and music at festivals like The Untz, EDC Las Vegas, Soundxperiment, and Republic NOLA.
There's no doubt about it, Saka had a phenomenal year in 2021, and it's very much deserved. Not only does he make mind-blowing music, but he's one of the most humble and genuine people in this community. Saka is an artist to watch for this year, and many more to come after that. If you haven't yet had a chance to catch a set from him, make sure you do next time he's in your city. Maybe you'll even be lucky enough to hear him drop his "Cake" remix. Check out his music below, as well as the rest of his discography on SoundCloud.
---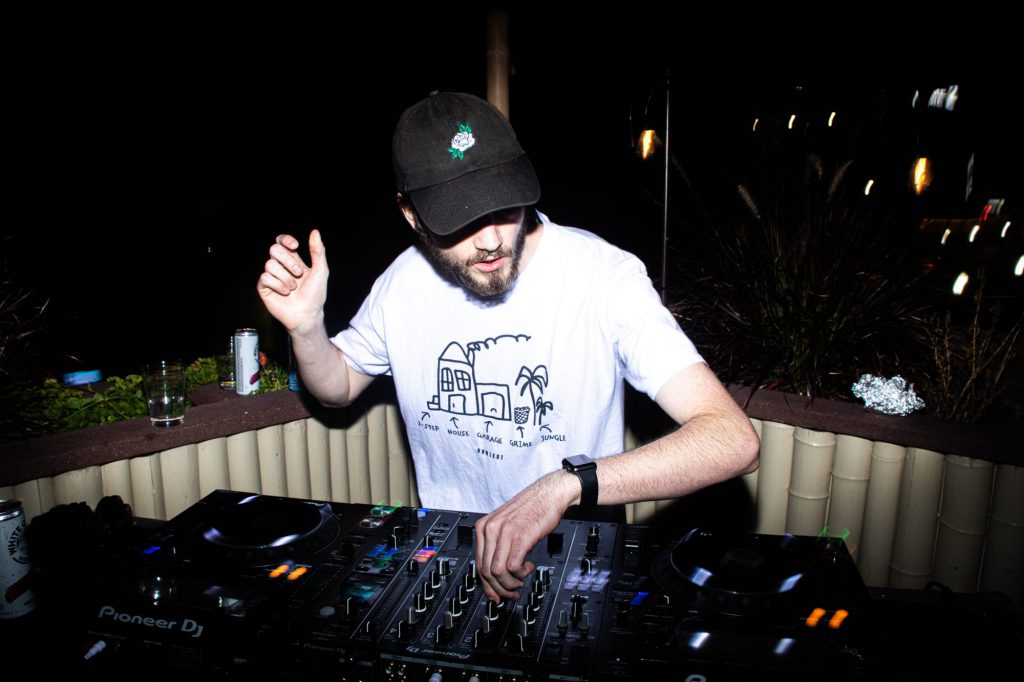 Thew
Facebook | Twitter | SoundCloud
Bring those weird, wobbly, and wavey sounds from Idaho is the one and only Thew. Formerly known as Double-T, he decided to rebrand and emerge as the artist now known as Thew. We've watched him grow into the sounds and name he represents now and grow as a producer. Never trying to stick himself in just one box, Thew experimented with various genres over the course of 2021, including garage, dubstep, and some swampy bass.
Some of our favorite releases from him last year include Unsettling Presence 2.0, Prismatic, and "Slippery Shrubbery." The underground always has and will continue to thrive, and artists like Thew will pave the way for other like-minded tastemakers like himself. We're eager to see what this new chapter brings for Thew, and if he's not on your radar yet, please change that. The future looks bright, and we know his sounds will be even brighter (and weirder).
---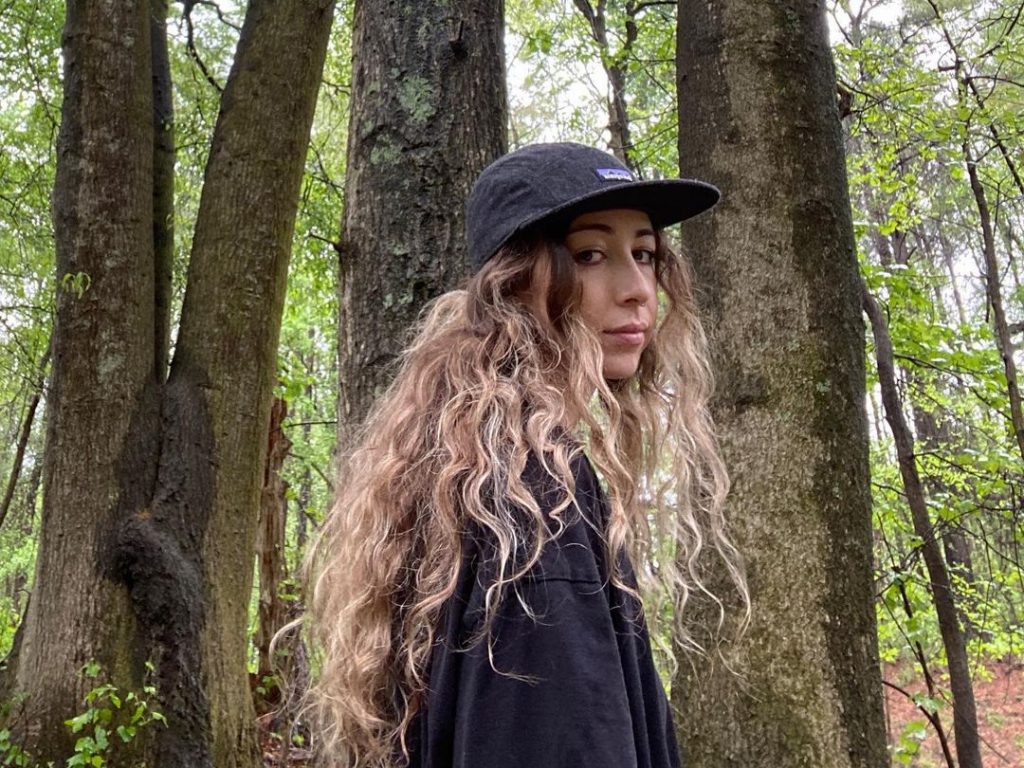 Curra
Facebook | Twitter | SoundCloud
Another woman in the bass music scene that you should keep your ears tuned to is Curra. She is relatively new to the game, but everything she has laid hands on thus far has been nothing short of pure melodic deliciousness. In 2021, Curra had some memorable new tunes, including "Indecorum." Later in the year, her first EP Raiju EP was released by Wormhole Music Group. With an eerie underground sound that you just can't help but want more of, it makes sense why she caught the ears of many with her debut EP.
Curra has made several appearances alongside many bass names you know and love, including playing with artists like Ivy Lab and Of The Trees at an oh so sought after DEF event. If you haven't stopped what you're doing to go check this bass goddess out for yourself, then what are you waiting for? Fall into her enticing web of sounds and see for yourself why she is an artist you will be seeing and hearing more of in 2022.
---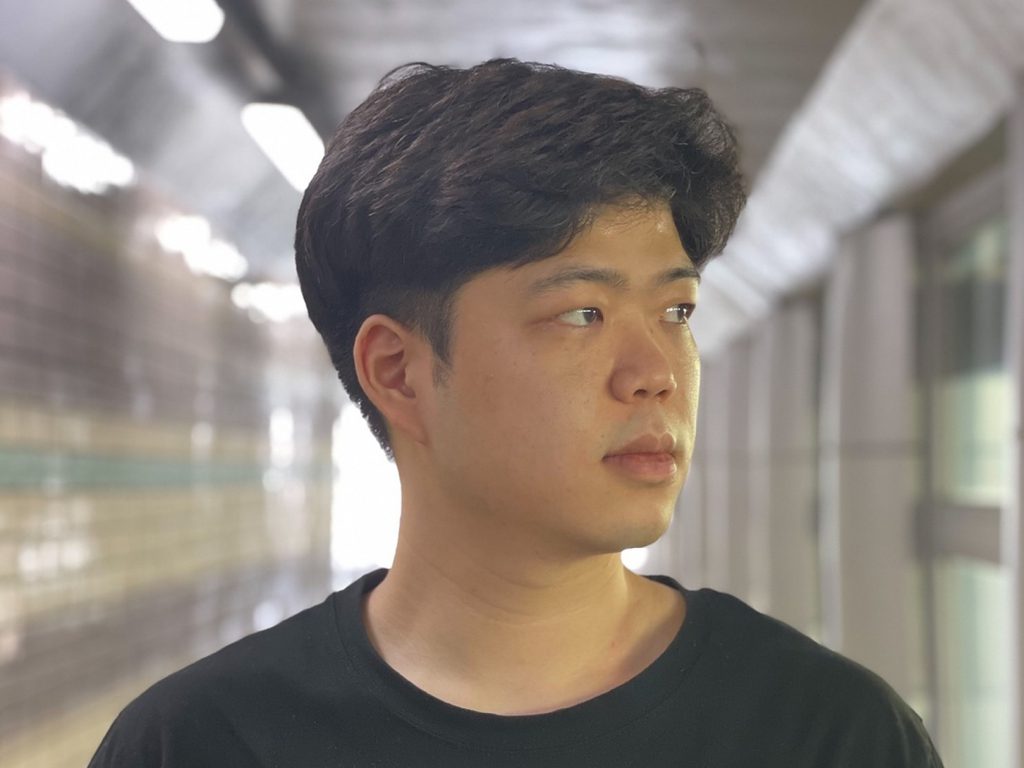 Blosso
Facebook | Twitter | SoundCloud
Blosso went from being an underground producer in 2020 to releasing music on some of the biggest bass labels in 2021. His impressive style of melodic dubstep and the quality of each song captivated the ears of many. On top of this, Blosso kept the releases flowing with two EPs and more than ten individual tracks. He has repeatedly shown that he has what it takes to make it in the bass scene.
Blosso kicked off the year with his Servant EP, which dropped on Circus Records, but the young producer was not done yet. He secured releases on Disciple Records, Ophelia Records, and Monstercat. This gave us tracks like "I have something to tell you," "Complicated," and "Fall." To cap his fantastic year off, Blosso released his second EP of the year, Rose of Sharon, which continued to push the boundaries of his project. Something tells us that this is not the last that we will hear of Blosso, and we cannot wait for the bright future he has!
---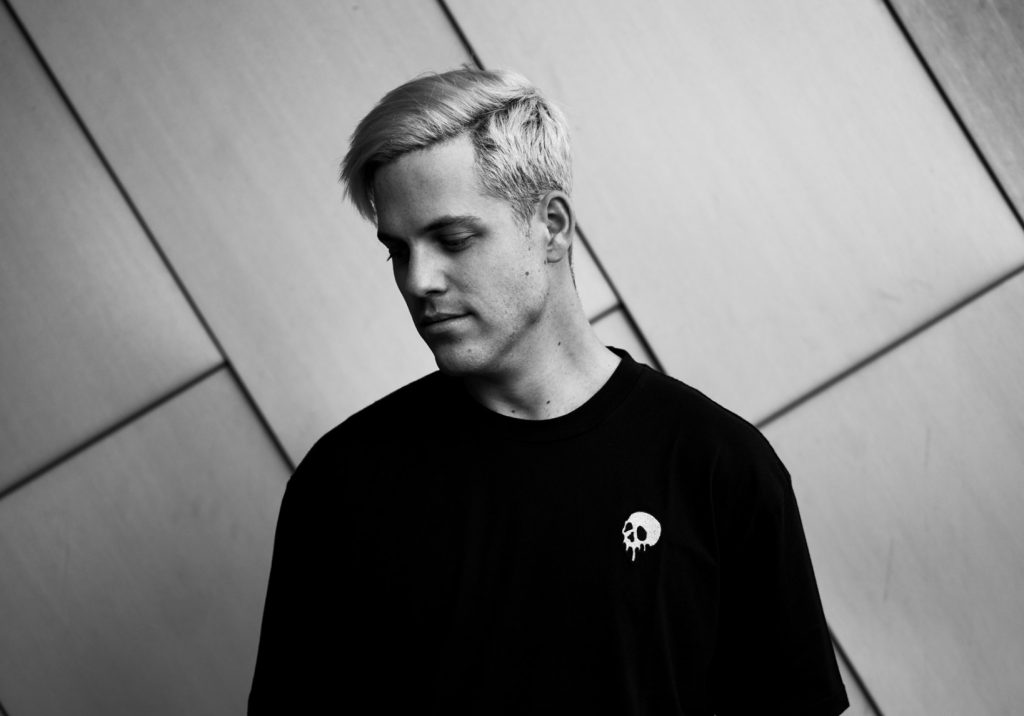 BRUER
Facebook | Twitter | SoundCloud
The minute you turn on a BRUER track, you're immediately swept up in high octane energy. The Denver-based producer has a gift for producing, and you can hear it in each of his songs. 2021 saw BRUER release a slew of new music, including his Mind Flay EP. On top of this, each release has been completely independent but still has had the bass music scene ablaze.
BRUER hit the ground running with "Nasty," which received an exclusive premiere from the world-renowned UKF. From there, the sky was the limit, and BRUER made sure to keep the momentum going from this massive co-sign. Tracks like "Don't Stop" and "Midnight" highlight his ability to include precise sounds that are hard-hitting. BRUER was signed to United Talent Agency in December to cap this fantastic year off. We will surely be hearing more from this impressive producer in 2022!
---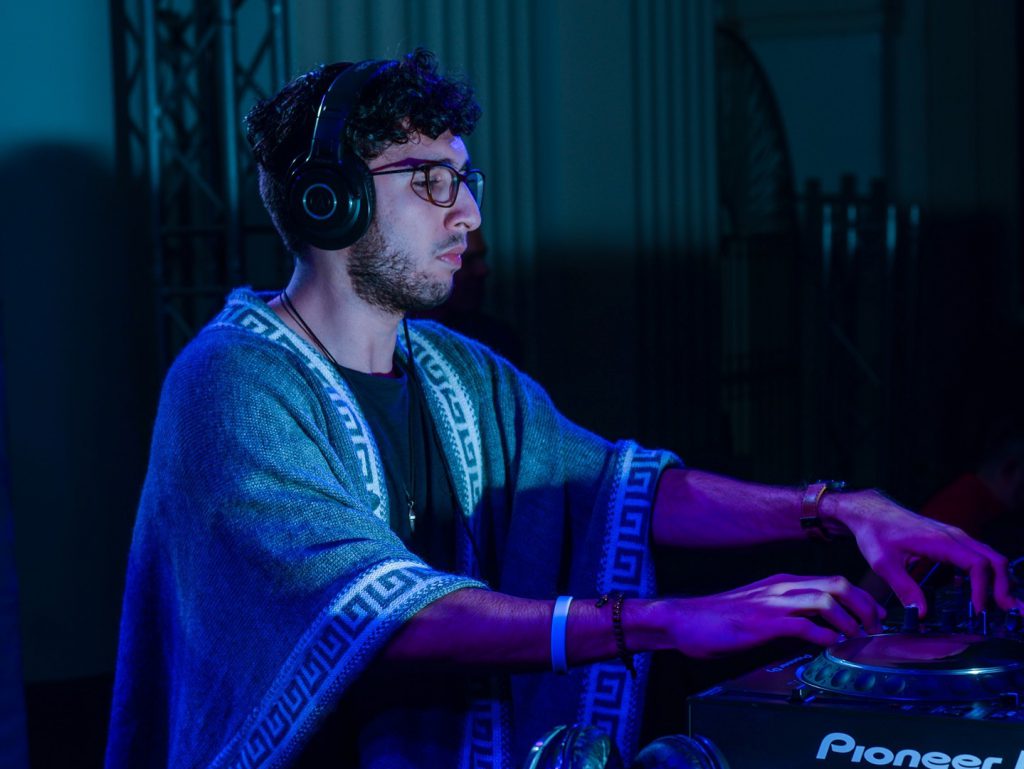 BRAINWAVEZ
Facebook | Twitter | SoundCloud
Hailing from Costa Rica, BRAINWAVEZ has cultivated his production for the past couple of years and put out some of his best work last year. Each release from this upcoming producer is exciting and different as he mixes in elements from trap, dubstep, and freeform bass for a unique blend that's tons of fun to throw on and pack a mighty punch.
Tracks such as "Bankroller," which is chock-full of hard-hitting drums and synths, showcase BRAINWAVEZ's ability to create festival-ready tunes. At the same time, tracks like "Lightheaded" show off his use of weird and wobbly sounds. Last year, he released on Sleeveless Records, Hybrid Trap, Elated Society, and ended 2021 with a release on emengy. With a bright future ahead of him, we will be keeping tabs throughout 2022.
---
Which bass artists do you have your ears tuned to and think will make some moves in 2022? Let us know!