Beyond The Bubble shows off the incredible sound design that leet brings to the studio when creating unique soundscapes for listeners.
---
One of the most forward-thinking sound designers of the underground is an artist by the name of leet. Over the years he's mastered his craft and created sounds that are unique while simultaneously solidifying his place in the scene. leet's sound is weird, glitchy, bubbly, and straight-up nasty with dark brooding undertones, which has gained him a following of fellow underground lovers near and far. It's also earned him sets at Wormhole, Electric Hawk's Harmony Festival Finale, and The Untz Festival, and 2021 is shaping up to be an even bigger year for him.
His latest album Beyond The Bubble is some of his most mind-blowing work yet. It is packed with eight tracks that highlight his stand-out sounds and impeccably creative mind. For anyone who is already a fan of leet, this album is going to have you doing backflips with excitement. For those of you who may just be hearing of him, this album is the perfect introduction. Each track is dirty, dark, and will have you feeling like you are dancing underwater as he continues to push boundaries with his music. Beyond The Bubble is the perfect reminder of exactly what he can do.
Get ready to be taken to otherworldly places while listening to Beyond The Bubble. You can purchase it on Bandcamp, stream it on SoundCloud or Spotify below. Let us know which track you were feeling in the comments below and read on for a deeper take on the album.
Stream leet – Beyond The Bubble on Spotify:
---
leet started things off low key with "Installation" but that quickly changed when "4C1D R41N" and the rest of the album kicked in.
I felt like I was in a murky, underwater world while listening to Beyond The Bubble and "Installation" was the perfect way to lead us into what was about to be one massive album. "4C1D R41N" has that sound from leet that I absolutely love, it's packed with these dark, seductive, and brooding undertones. He has this signature little bouncy wobble that he weaves into this first half of the track that always hit just right.
Next up is the title track "Beyond the Bubble" and the name is too perfect for the sounds found within it. The bass is deep and is sure to shake whatever speakers it graces. Leet adds in little vocals samples too that give the track that little extra something. Then, "Suffering Buffering" enters the fray with distorted, buffering sounds, slowly leading us into what's next before leet gets down to business. This tune is slowed down and full of distorted and unique sounds, ending just like it began.
Another standout on the album is "Dupstep" with yvgaraps, because it has gritty bass that will pull you into its depths and drop you right back out again. yvgaraps' vocals are laid down over the beat and fit perfectly with leet's sound to create a bliss-inducing listening experience. "BRB" arrived next and quickly became my favorite song on the album. I love the wavey, subtle, gut-punching bass that leet puts into his tracks, and listening to this made me feel like I was lost in a dark forest with no way out. Especially the last half of the track, the sounds he adds in gave me chills.
In "A Brisk Stroll to the Market" you will hear more distorted and dark synths that will have you hypnotized. Just wait till you get to the two-minute mark, the little change up that happens will have you grinning from ear to ear. Beyond The Bubble wraps up with "Offline," a chilling and delightfully weird tune. leet once again shows off his unique and forward-thinking sound design in this one. The beat will have you bobbing your head and the low-end bass will have you scrunching your face from how nasty it is.
leet is an artist who always finds a way to stand out with his sound and this album is the perfect reminder of that. I am so excited to continue to watch him thrive in his career and cannot wait to hear what he creates next, so make sure to follow him on socials to stay in the know as well!
---
leet – Beyond The Bubble – Tracklist:
Installation
4C1D R41N
Beyond the Bubble
Suffering Buffering
Dupstep ft. yvgaraps
BRB
A Brisk Stroll to the Market
Offline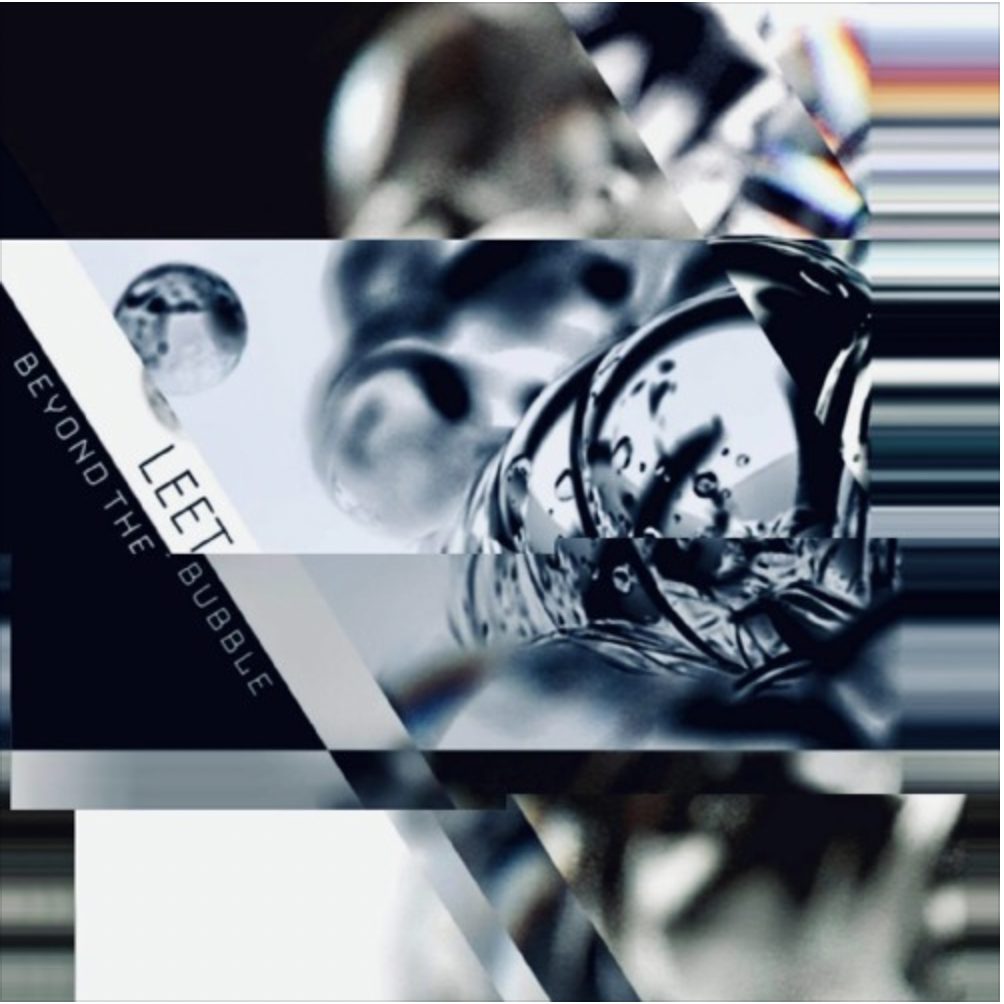 ---
Follow leet on Social Media:
Facebook | Twitter | Instagram | SoundCloud