French DJ and producer WODD gives us a glimpse into his weird, odd world on The Garden, his latest EP that's out now on Kannibalen Records!
---
If you do not have WODD on your radar, you absolutely should. This French DJ has been tearing up the bass scene since last year and is only getting better with each release. His tracks are masterfully produced and often incorporate elements of classical music along with hard-hitting drops. Tracks like "Armageddon," "Orpheus," "Tape Stop," or his collab with Borgore, "Sweet Dreams," have perked up the ears of many. Ending this phenomenal year, WODD unleashes The Garden EP and it is some of his best work yet.
WODD, which are the words "weird" and "odd" together, makes some of the most distinct bass music that we have heard. As a result, he has landed releases on Circus Records, Subsidia, Buygore, and Kannibalen Records all within the past year. The Garden EP continues this momentum with three earth-shattering songs that are just as intricate as they are heavy. The title track, "The Garden," kicks off the EP with ominous vocals set in front of dark bass hits which soon build into a strings section. After building up the suspense, WODD throws listeners into an evil wave of vicious sound design that carries them throughout the rest of the song.
"Insignificant" challenges the ego as it begins with a robotic voice telling the listener repeatedly that "you are nothing." He wastes no time from here and the track quickly drops into a rhythmic metal machine that will make you instantly headbang. WODD's signature sound shines through on this one, as does his ability to have listeners experience an entire world when listening to one of his tracks. To wrap up this short yet sweet EP is "Turn Off The Light" which begins with captivating and catchy vocals before WODD experiments with a more freeform bass style that showcases his versatility.
WODD's The Garden EP caps off a phenomenal year for this budding producer. We are eagerly waiting to see what he does in 2022! You can stream the release on your favorite platform, but don't forget to let us know what you think of the tunes in the comments!
Stream WODD – The Garden on Spotify:
---
WODD – The Garden – Tracklist:
The Garden
Insignificant
Turn Off The Light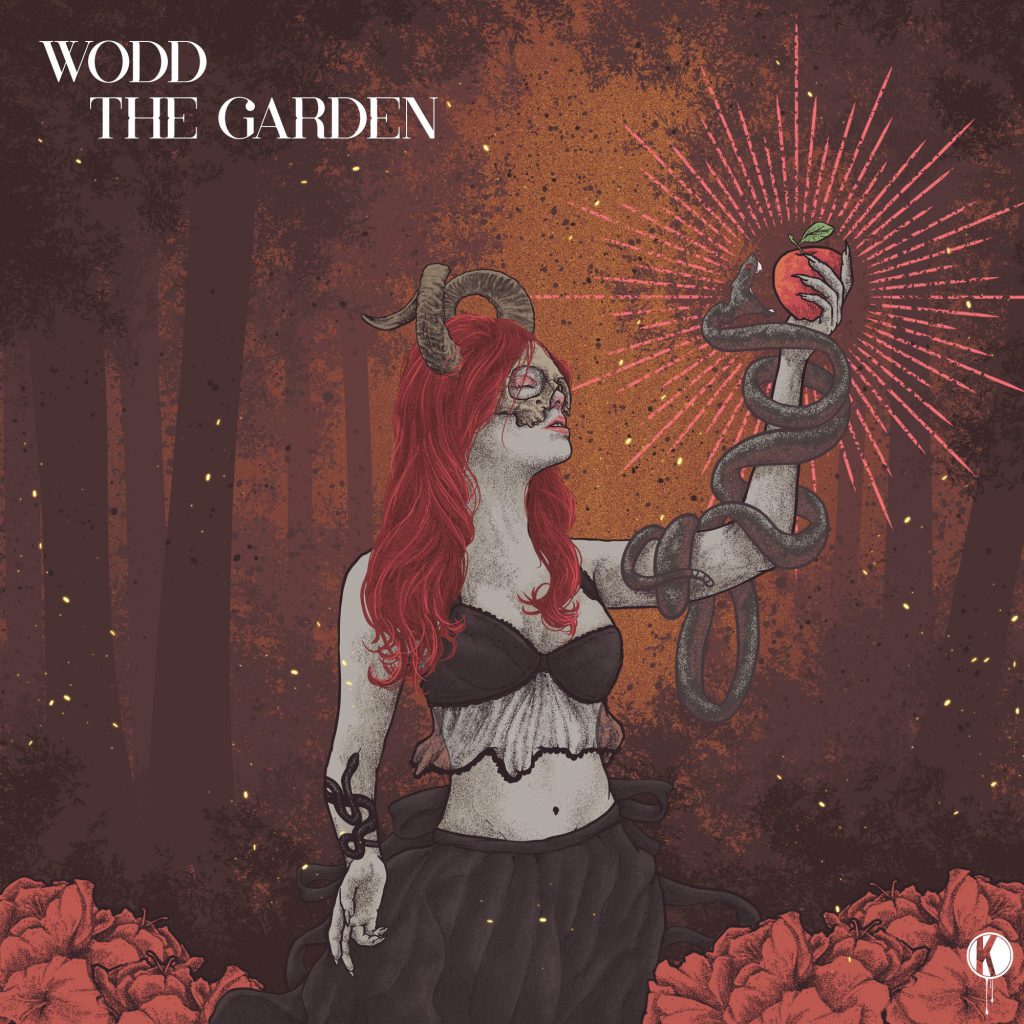 ---
Connect with WODD on Social Media:
Facebook | Twitter | Instagram | SoundCloud