Mask & Glock should come with a warning label because this release is sure to have listeners' bones bending to Dalek One's deep frequencies.
---
Dalek One has been unstoppable this year From Go On Soundboy on DUPLOC to his collab EP SLEEPWALKER with MYTHM, he's pushed out some of the best sounds this corner of the scene could listen to in 2021. Dalek One even played the gorgeous Mishawaka Amphitheater, starting off the night proper with an exceptional dubstep set. Now, he's released his latest creation for the world to hear, Mask & Glock on Silent Motion Records.
You can feel the passion that permeates each and every creation from Dalek One. Known for his unique and wobbly sound designs where the bass bounces and vibrates back and forth so you can feel the beat deep in your soul, he's shown continued growth over the years. Mask & Glock is the perfect reminder of what he brings to the table as this four-track EP is brimming with dirty, low-end frequencies that'll have you wanting to listen to it over and over again.
The title track "Mask & Glock" kicks things off, setting the tone for the madness that's about to ensue throughout this EP's entirety. He sweeps listeners off their feet immediately with his trademark bass and gut-punching vibrations that claw and drag you to the deepest pits of firey dubstep. "Mind of a Criminal" is a sweet, tasteful, low-end banger with a hypnotic and addictive beat. There were parts of the track that made it feel like you were coming out from under the ocean, ready to cause a ruckus above ground.
After that is "Red Dots," which is packed with grubby distortion and an energetic beat you cant' help but bop around to. Dalek One also teams up with Pharma on this EP, and the two are certainly out for "Blood" with their spine-tingling and hair-raising creation that sees them explore the darker realms of electronic music.
Mask & Glock wraps up with "Big Bad Bass" and the name speaks for itself. This tune stood out from the rest with bass that's so massive it feels like a small earthquake will be formed by any speaker that plays it loud enough. Dalek One consistently brings dirty, murky, greasy dubstep reverbs whenever he steps into a studio or on a stage – and the way he weaves vocal samples into some of his tracks always adds that extra energy to get his fans hyped to be moving around to his sound.
Stream Mask & Glock as soon as you can on Spotify or grab a copy on Bandcamp. Dalek One is a master of his craft and after your first listen you'll be able to tell how much time and energy he poured into this EP.
Stream Dalek One – Mask & Glock on Spotify:
---
Dalek One – Mask & Glock – Tracklist:
Mask & Glock
Dalek One x Pharma – Mind of a Criminal
Red Dots
Blood
Big Bad Bass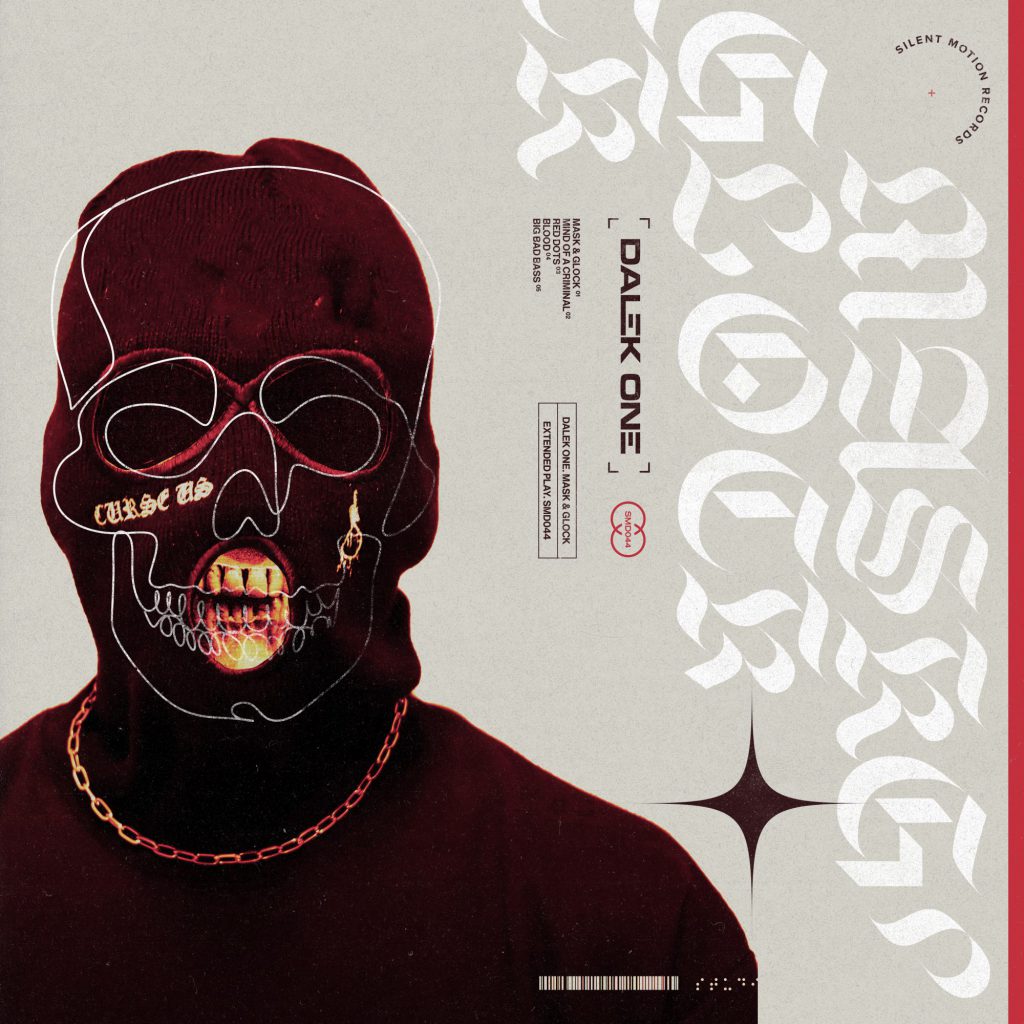 ---
Connect with Dalek One on Social Media:
Facebook | Twitter | Instagram | SoundCloud | Bandcamp