Take a walk down Memory Ln and get lost in the creative, murky depths of leet's mind with this mind blowing creation.
---
If you don't know who leet is by now it's time to change that and take a dive into his discography. He's one of the most talented producers in the bass scene and continuously pushes forth new and invigorating sounds. Watching him grow from earlier projects like "Mean Muggin'" to "Wiggle Room," and more recently Beyond The Bubble, has been an absolute treat. leet instantly grabs your attention and makes you want to well, wiggle. Now he's back with his latest album, Memory Ln, and he's yet again crafted up some raw and innovative tracks.
leet comes in swinging with Memory Ln and the moment it begins you're met with a bassy fierceness so fat, it could split the earth in half. This connoisseur of unique sounds has shown us time and time again his versatility, and Memory Ln consists of some of his most impressive work yet. The album is packed with deep, hypnotic frequencies that'll make you appreciate his craftsmanship even more.
Kickstart your weekend on the perfect note and listen to the seven tracks that make up Memory Ln. leet will "Dismantle" listeners while they run around with "Toons," looking for that perfect "Signal." Make sure you get your stretches in first, you won't be able to stop wiggling at all while listening to this impeccable album. Stream it now on SoundCloud or Spotify below and let us know which one was your favorite in the comments! And read on for an in-depth dive into Memory Ln.
Stream leet – Memory Ln on Spotify:
---
Prepare for your entire being to be scrambled. leet gives no time to catch your breath and Memory Ln will have you dancing from beginning to end.
"Dismantle" with Serious George and featuring Brotha Nature starts things off with a bang and thick, heavy layers of fat, gooey bass. You'll feel the hairs on the back of your neck stand up as soon as the track begins. Listening to it felt like being in a forest, surrounded by a thick blanket of fog that grows darker and darker the further you get into the track. leet has made huge growth with his sound design and that is highlighted so brightly in this tune.
Close your eyes, and let the static-like tones of "Void If Detached" take over your ears and take over your body. It feels like you are in a murky, muddy swamp while listening to this track. It's drippy and packed with thumping bass that'll have your lips curling and hands chopping at the air. The thought of hearing this one on a proper system makes me so excited!
"Top Frag" instantly sends chills right up and down your spine; its eerie, low-end elements blend together to make the perfect track. Things start off slow and bouncy, with a beat that'll have you hypnotized as you sway around, but that only lasts for so long. As listeners reach the back half of the track, leet switches it up and gets deep and dark, giving the track an entirely new, haunting mood.
The energy never stops throughout the entire album. leet puts on a massive display of what he can do with his sound and where he's continuing to go.
"Signals" starts off on a more mellow, old-school, vibey note but around the minute mark, a radio static sample arrives as if someone finds the right signal, leet comes flying in with a changeup that'll have listeners' jaws on the floor. The rest of the track has an array of elements, from water-like droplets to bass that flattens you and stretches you right back out again. leet takes listeners on a journey to "Toon" town, weaving in different, zany cartoon samples throughout. Listening to the track honestly felt like running around in an old '90s animated town, watching pianos fall around you and people stretching out like silly putty as leet surrounds you with his multitude of wobbles.
Whenever you leet and NEWSENSEi team up together, you know you're in for a delightful treat. "Snacks" is packed with cavernous trebles that'll shake the ground under you. These two have been crafting up magic together since the beginning, and each time they create a vastly new sound comes forth. "Snacks" will have you dancing low and slow to the beat and engulf you in its foundations. Let your worries be "Out of Sight (Out of Mind)" just for a moment, as leet and Nebr, The Tiger wrap things up on Memory Ln. The track starts off slow, with the strum of a guitar echoing in the background. Nebr, The Tiger comes in with his smooth and calming vocals, transfixing listeners as they drift away…until the bass comes in and snaps you back to reality.
Once again, leet has completely blown us away with the sounds that come from his brilliant mind. He's without a doubt one of the most unique producers out there right now and we cannot wait to hear what he releases next.
---
leet – Memory Ln – Tracklist:
Dismantle w/ Serious Jorge ft. Brotha Nature
Void if Detached
Top Frag
Signals
Toons
Snacks w/NEWSENSEi
Out of Sigh (Out of Mind) ft. Nebr, The Tiger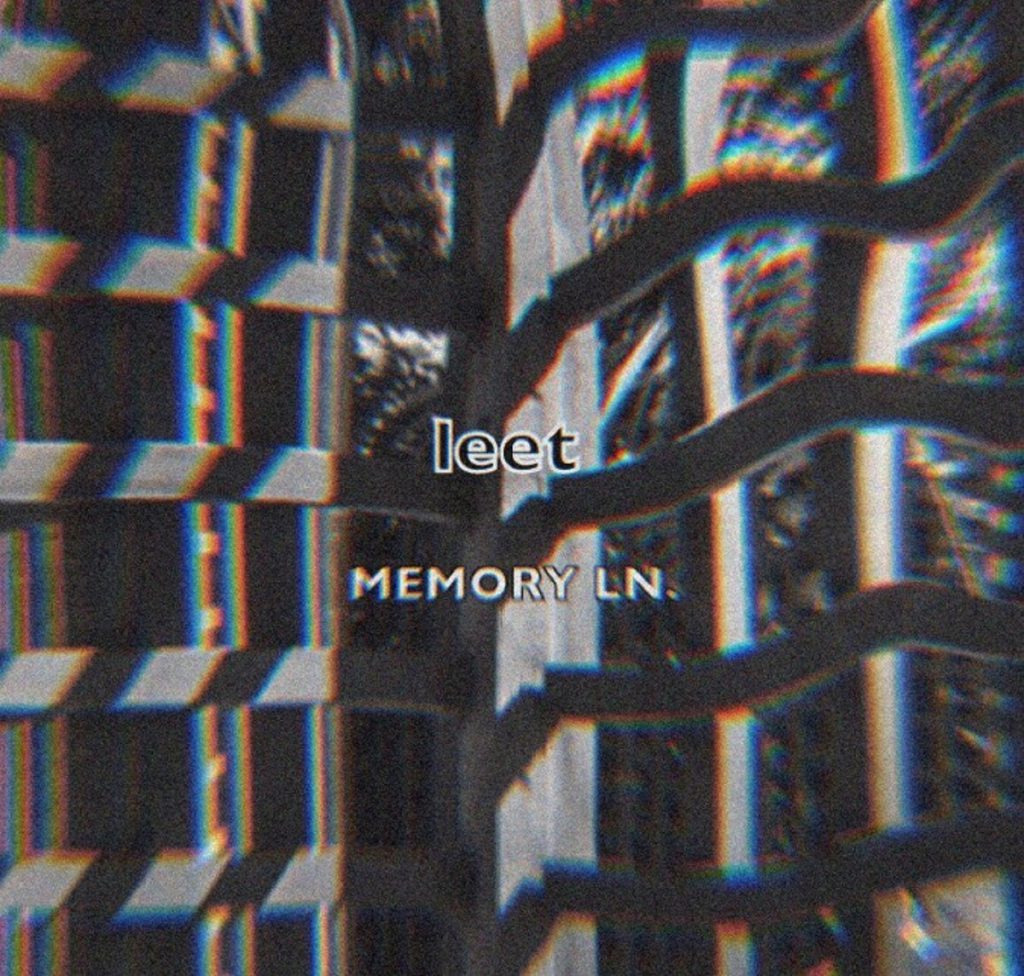 ---
Connect with leet on Social Media:
Facebook | Twitter | Instagram | SoundCloud