Ophelia Records offers up six new, emotion-fueled tunes that help showcase the future of the label and the melodic bass scene.
---
Few artists have captivated fans around the world quite as Seven Lions has over the years. But while he might be one of the premier names in the scene right now, he continues to shine a light on a plethora of rising stars as well through his label, Ophelia Records. Since its debut, the imprint has grown its collection of albums, EPs, and singles from an array of artists in the melodic realm that are simply stunning while also fostering new artists in the beloved Advent series.
The first two volumes of Advent featured a flurry of tracks from standout artists rising through the ranks of the scene, and now the third in the series has been unveiled for fans to feast on. Much akin to the previous editions of the series, Advent Volume 3 isn't constrained by one singular genre. You won't just find melodic dubstep permeating your speakers when listening to the six tracks, as while each one has at least a touch of bass some lean heavily into drum and bass or other dynamic styles.
MEDZ kicks off the trip with "Everything" which brings forth a larger-than-life, cinematic beat that's fitting for play on the main stage of a festival with fireworks lighting up the sky behind it. Adding an emotional punch to the track is Meggie York with her vocals that pair perfectly with the track, which also marks her second time as part of the lead tune in this series.
Just when you're lost in your feelings on "Everything," Advent switches gears and delivers an energetic punch with two drum and bass tunes that arrive back to back. Blosso begins that charge with "Complicated," which is an absolute stunner that will have anyone breaking a sweat as they groove out to bassline found within it. Then this volume marks the debut of Lydian, Dimibo's DnB alias, with "Die For" that blends a more chilled out beat with rolling drums and vocals that are dripping with emotion.
The second half of Advent: Volume 3 arrives with Lama and XimFny who teamed up to create "Eternity" – an immersive melodic dubstep tune that brings some massive drops along with it that you'll simply want to hear played live. It's one of those tunes that just takes your breath away while listening to it.
Then, "All Of A Sudden," there's another fresh soundscape to explore from the mind of Darby. He picks up the pace but offers a dynamic range of elements that keeps listeners on their toes as they blast off to the cosmos. And once you're in orbit, Ian Snow brings the final tune on the release as "Andromeda" fills the ears. Named after the distant galaxy, the spacey sounds and vocals play perfectly with the theme of this one as you set off on a journey on your spaceship with the bass guiding the way. Each time you spin this track you'll hear something fresh, different, and exciting, so give it some time to marinate!
Be sure to listen to Advent Volume 3 on your favorite platform, and let us know which track stood out to you the most in the comments!
Stream Ophelia Presents: Advent Volume 3 on Spotify:
---
Ophelia Presents: Advent Volume 3 – Tracklist:
MEDZ – Everything (feat. Meggie York)
Blosso – Complicated
Lydian, Dimibo – Die For
Lama, XimFny – Eternity
Darby – All Of A Sudden
Ian Snow – Andromeda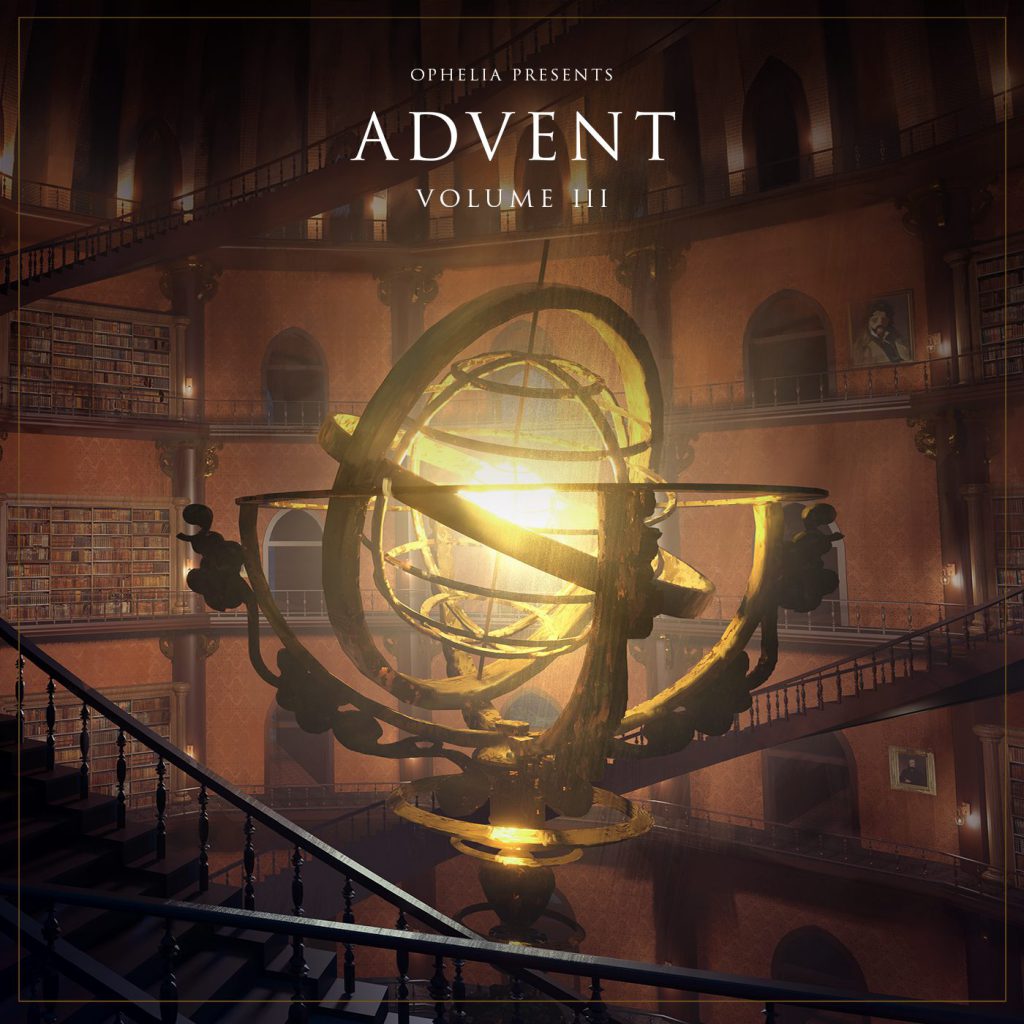 ---
Follow Ophelia Records on Social Media:
Website | Facebook | Twitter | Instagram | SoundCloud