Bringing us right into "Trancegiving" is an artist gracing the stage this weekend at Dreamstate, Mr. Brooks!
---
Jovan Brooks, better known in the music world as Mr. Brooks is a rising progressive house and trance DJ. The Los Angeles native fell in love with electronic music at an early age and first played at a local house party. He began playing hardhouse and moved on to playing and soon after producing trance music. Things have definitely escalated since then. Mr. Brooks played the discovery project stage during Nocturnal 2012 and graced the stage of Electric Fairy Tale 2015. He currently plays numerous local Los Angeles events hosted by Motive Events, such as Garden of Eden and 1Life Festival. Mr. Brooks' sound can best be described as progressive trance that doesn't hold back and he has been described as one of the most energetic DJs out there! It will be exciting to check out his style and support a Los Angeles native. I'm looking forward to his high energy tracks and no holds bar style of playing.
Stream EDMID Guest Mix 040 || Mr. Brooks on Mixcloud:
---
What was your inspiration in becoming a DJ?
It started back in the late 90's when I used to go to a lot of house parties. I loved the music that was being played by various local DJ's, so I basically wanted to do the same thing and play the music that I liked.
Having a specific "sound" is important in the EDM world. What would you describe your sound as?
Melodic, Heavy, and Diverse
If you could play a b2b set with any artist, who would it be and why?
Scot Project. Because he's an awesome person. His music really pumped me up and motivated me in the early years.
Do you have a favorite event that you've been able to play?
420 Festival in 2011 – The God's Kitchen Boombox
What about the Electronic Music Scene specifically speaks to you?
Freedom of self-expression through music and dance.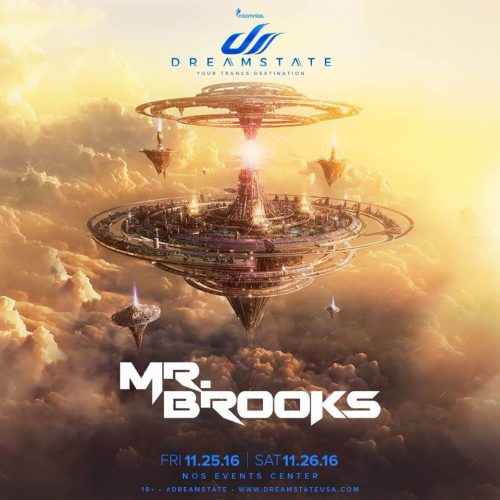 If you could pick 3 artists to listen to for the rest of your life, who would they be and why?
Sean Tyas, Scot Project, and Rafael Frost. I chose them because their music is very cutting edge and always innovative, I never get tired of these artists.
Which artist was your introduction to Electronic Music?
Mark V. & Poogie Bear
What is your favorite event that you have attended?
The first Electric Daisy Carnival in Las Vegas (2011).
What's in store for your fans for the rest of 2016? Any surprises or new releases coming up?
Some new music I'm currently working on. You'll hear it soon! 😉
What is your favorite ice cream?
Too many to list.. *laughs* ..But one of them is Ben & Jerrys Half-Baked.. 😉
---
Follow Mr. Brooks on Social Media: