Get to know the master of the dark beats and the next lord of psytrance, Triceradrops, in this week's Artist Spotlight!
---
Pharmacy Music's own Julian Noriega, or Triceradrops as the EDM world calls him is ready and waiting for his big moment in the spotlight as he prepares to take Dreamstate SoCal 2016 by storm next week. His specialty is twisted psytrance full of heavy bass lines, alienistic melodies, and fascinating sound bytes.  His latest EP called 'Auditory Hallucinations' has been circulating around the airwaves and this insanely infectious EP contains 5 nasty tracks including "A Lucid Nightmare", "Ronald Raygun", "Auditory Hallucinations", "Wave Rider" featuring Krunch and Juno, and "Malice".
The journey for the master and beloved staple of the underground scene in Los Angeles, who already has affiliations that include Pharmacy Music, Zombster Records, and Unrstrctd Recordings, has truly only just begun. His performance at Dreamstate SoCal is right around the corner, so we just had to catch up with Triceradrops and talk everything from his past, present, and future! No matter what the conflicts look like make sure to catch his set next week at Dreamstate as he takes us on the ride of our lives! Who knows, maybe we will hear some fresh new tracks as this trance genius ushers us into his dark domain!
Get to know more about Triceradrops by checking out his bio our Dreamstate SoCal 2016 series right here!
Stream EDMID Guest Mix 039 || Triceradrops on MixCloud:
---
What was your inspiration in becoming a DJ?
Inspiration was pretty much like fuck I'm making music it's about time I start to learn how to use CDJS to play what I've been working hard for.
Having a specific "sound" is important in the EDM world. What would you describe your sound as?
It's a fusion of harder styles of dance music from dark techno to psytrance/hard trance elements I like to keep it dark and driving but I have my tracks that balance out with melody.
If you could play a b2b set with any artist, who would it be and why?
The boss Christopher Lawrence cause it would be nothing else but epic to play a b2b with the man who inspired me a lot!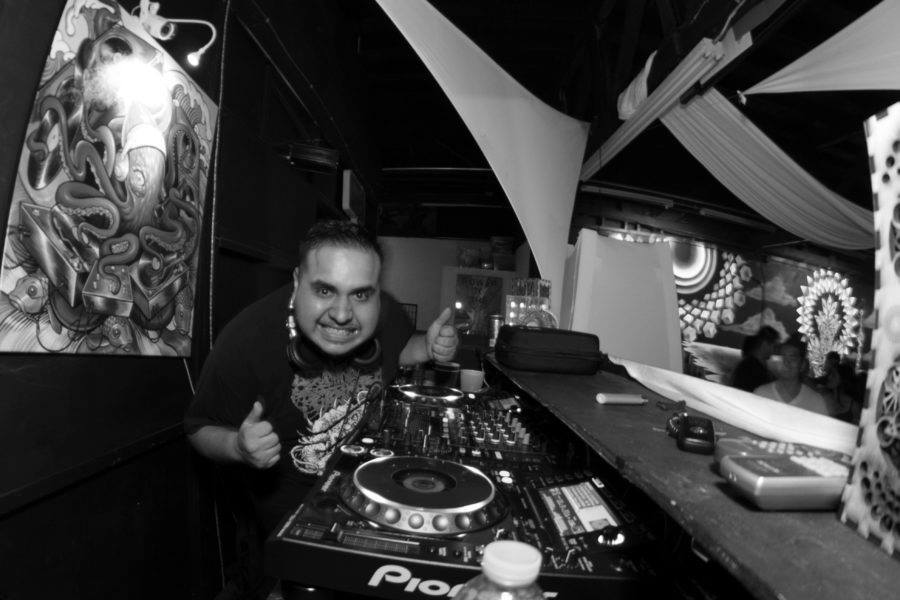 Do you have a favorite event that you've been able to play?
Psytribe's Psychedelic Freakshow every Halloween weekend they have this awesome spot in the La Jolla Forest it's just amazing..that's the real psychedelic crowd we got here in Socal.
What about the Electronic Music Scene specifically speaks to you?
The energy I receive from people who are dancing and tripping out! It's pretty awesome to see what my creations do for people.
If you could pick 3 artists to listen to for the rest of your life, who would they be and why?
Pink Floyd because they give me what I want for a psychedelic experience and the music is so relaxing… Pantera because that's one of the pioneers for heavy metal and I never get tired of their music.. Anti Cimex because they set a new standard in punk music which I am a huge fan of.
Which artist was your introduction to Electronic Music?
Markus Schulz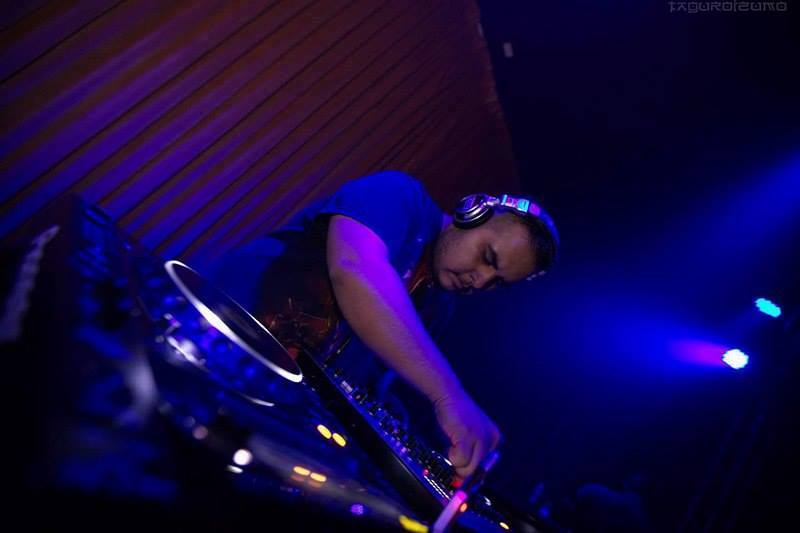 What is your favorite event that you have attended?
Freakshow, hands down. Being in the forest just puts you in such a crazy ass mindset listening to psytrance grooving with so many good people around.
What's in store for your fans for the rest of 2016? Any surprises or new releases coming up?
My remix of Casey Rasch's Suicidal hellcat is coming out very soon so keep your ears and eyes open for that one 😉 and just know my set at dreamstate will be majority unreleased music  from myself.
https://soundcloud.com/triceradrops/equal
And now for a question that everyone is dying to know! How did you come up with the name Triceradrops?
Drunk night! I was drinking a beer called tricerahops…and I was speaking to my good friend Steven Kahn..and told him, so if I ever become a dubstep DJ I'll call myself Triceradrops.. I laughed out loud to it because it's a fucking joke haha. 
He stopped me in my tracks and told me to stick with it. I said no for a week until I said "fuck it, let's see what happens" and sure enough here we are today almost 4 years later, haha!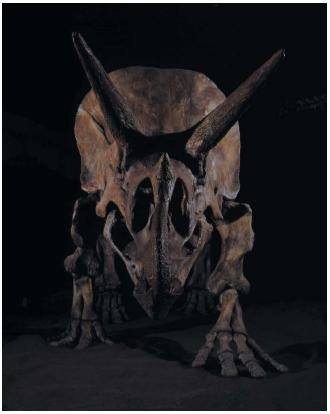 Finally, What is your favorite ice cream?
Strawberry cheesecake!
---
Follow Triceradrops on Social Media: