Atlanta's electronic dance music scene has flooded my life with unforgettable experiences, filling my tank as I embark on my next chapter.
---
For the last decade, my life has been quite the whirlwind. It all began in 2012, when my husband and I made the decision to leave the tundra of Buffalo, NY, and make our way down south to enjoy a little fun under the sun. We settled down in Gulf Shores, AL, and quickly realized that we were just a hop, skip, and a jump away from the bustling city of Atlanta, GA. It didn't take more than a little research to realize that Atlanta offered up quite an impressive electronic dance music scene and being the hungry ravers that we've always been, we simply knew we had to make our way up to get a bite of the action.
Our journey began at Opera Nightclub in Midtown. The moment I first entered, I knew I had found my home away from home. For many years, I witnessed elite artists like Hardwell, Markus Schulz, Ferry Corsten, Simon Patterson, Paul Van Dyk, and ATB, take club-goers on the ride of their lives. My love grew stronger and deeper with every thump of the bass and flash of the lights, and I began to make lasting friendships with the local trance family. I knew there was no place on earth I'd rather be and luckily, fate smiled down upon us in 2019 and we officially moved to Atlanta.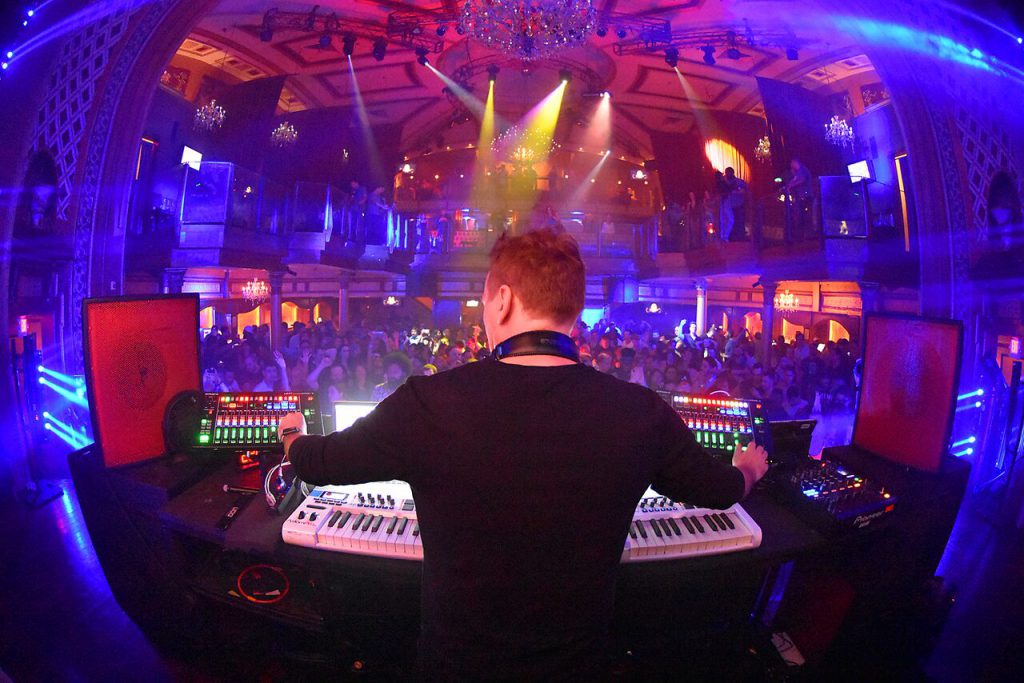 Suddenly, IT….WAS….ON!
With so many events to choose from, my rave cup proceeded to overflow. I look back with joy, at the many venues that welcomed me in, including District, Ravine, Believe Music Hall, Crazy Atlanta, The Music Room, Tabernacle, The Eastern, and many more! I can't speak highly enough about the many nights I spent soaking up the heartbeat of my life, surrounded by a colorful sea of moving bodies, hands held high as I transcended into a glorious state of euphoria. If I close my eyes I can vividly recall some of my favorite sets.
There was Rafa Barrios who threw down one of the sexiest tech house sets I've ever heard, and Nicole Moudaber who always knew what I needed before I even knew I needed it! I'll certainly never forget Paco Osuna who kept the chills running down my body with his divine mixing skills or Green Velvet who took us through a clinic of underground styles. Of course, I can't go without mentioning the hours I spent transcending under the guidance of the iconic, Eric Prydz, most notably when he stepped up to the decks as Pryda.
Then there are the DJs that spun my world sideways like Gene Farris, Will Clarke, Camelphat, and Walker & Royce. I'll never forget the explosion of energy produced on these nights. There were also emotional evenings that choked me up; I'm looking at you Nora En Pure and Cristoph. And when I was looking for something a bit off the beaten path, Nox Vahn and Dixon came correct. But, above all, Claude VonStroke's 360 experience takes the winning spot, because he showed me another side of himself that left me shook!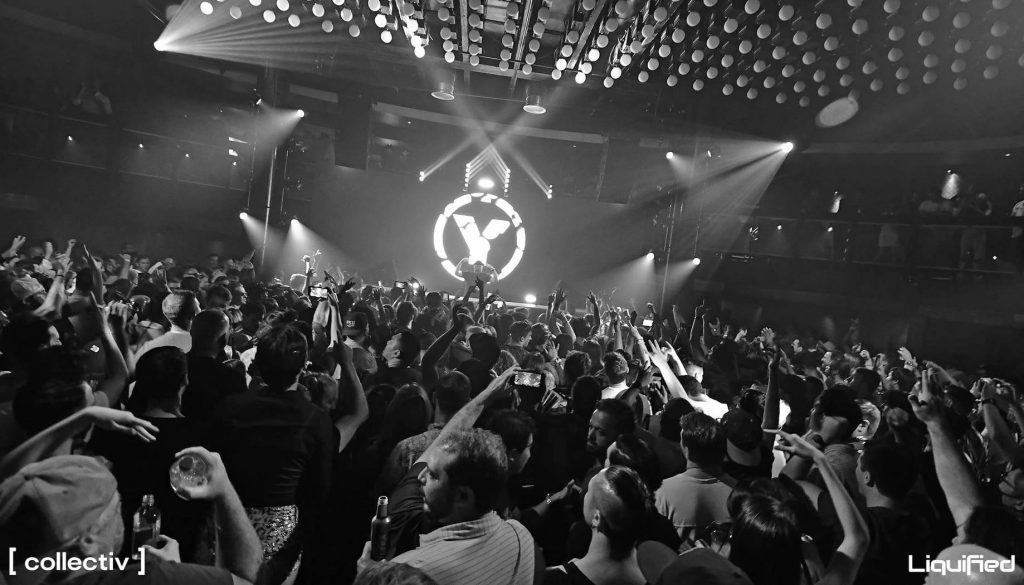 Beyond the typical club events, the Atlanta scene had so much more to offer me.
I get giddy when I recall sweet memories from TomorrowWorld, specifically Armin van Buuren's closing set the first year. I can still see the fog rolling over the crowd as we were lifted to a higher dimension. It was impossible to stop the tears from rolling down my face as I embraced with newfound friends. Imagine Music Festival 2016 was another weekend to remember. I recall being obsessed with the fire-orange sky during SNBRN's sunset set and losing my mind to the iconic soundwaves of Cosmic Gate, Steve Angello, and Benny Benassi.
There's also the time I got down and dirty with the local Dirtybird flock at the Subtle Warehouse & Block Party. In fact, VNSSA threw down one of my favorite sets I've ever heard her play and I remember dancing so hard that my knees started clicking in disobedience! Today that memory makes me laugh. Another night that brought out my happy feet was the New Year's Eve rave back in 2019, featuring the futuristic Incendia stage. It's so surreal that my husband and I ended up hanging out with Dateless as we partied until dawn.
Shortly thereafter, when the pandemic stopped us in our tracks, the deadmau5 Drive-In kept the party going. I'll never forget the jokes that Joel was cracking to keep us all in good spirits when mother nature decided to misbehave. Speaking of good spirits, I have to show some major love to House In The Park. On that special day, the weather was perfect, the music was bumping, and the dancing was full of joy as people mixed and mingled! But above all, there were the times I spent at Sound Not Found – Silent Disco and Rebirth Festival, surrounded by familiar faces and acquaintances turned friends, who I now call family.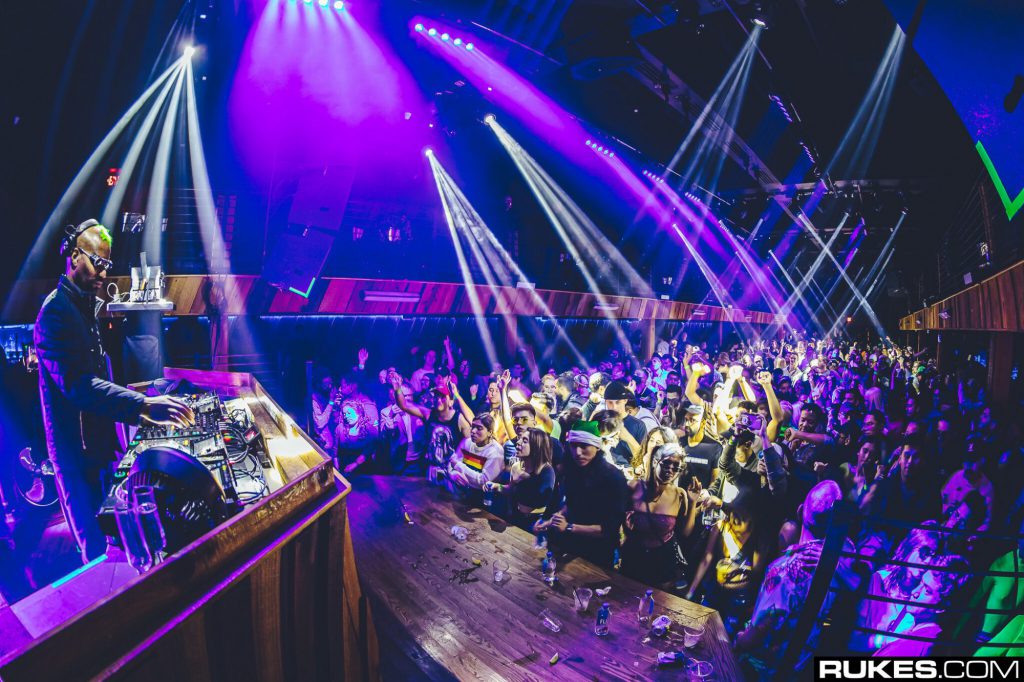 And that's what gets me to the point of why I'm writing this today.
I could honestly go on and on about each and every event I've attended, a list that easily stretches into the triple digits, but, at the end of the day, what's most pressing are the emotions that I'm feeling as I prepare to move on to the next chapter of my life. I'm relocating to Rochester, NY, and then, quite possibly the other side of the country. The thought of leaving has been eating away at my soul. Not only because I'll be missing out on the vast array of top-notch events that I know will be rolling in but because I know that it will be hard to find the same type of love and acceptance that Atlanta has shown me throughout the years.
So, before I go, there are a few promoters and event organizers that I want to thank from the bottom of my heart. Beware, UNITY, Iris, Liquified, Subtle, Cult-ure Collective, Parallax, Alley Cat, and Project B. You've brilliantly kept your finger on the pulse of the industry and as a result, you've curated experiences that have truly changed the game. Your unwavering dedication to the sanctity of the dancefloor has made my time here worth more than gold, and for that, I'm eternally grateful.
Now I may be biased, but I truly believe that Atlanta has some of the greatest local DJs and producers to ever walk the earth. To the massive list of artists that took me in and showed me what hospitality is all about, thank you a million times over. I've been blessed to get to know many of you on a personal level and I'm so excited to see you beautiful humans take over the industry on the international level. No matter where I end up in life, I promise to continue to cheer you on!
To the Atlanta rave community, thank you for allowing me to be my crazy, quirky self, no questions asked. Y'all are the true MVP's and I want you to know that you have shown me the best days of my life. I'm obsessed with all of the special interactions I've had with you along the way, like being randomly adopted by groups on the dancefloor (I love how this happens so often), engaging in funny conversations over the booming sound system, and showering one another with compliments about outfits. Please continue to keep PLUR alive and don't ever stop dancing.
Finally, can I get a "woot woot" for the amazing bartenders, security, and event staff speckled throughout the beautiful city of Atlanta?! Y'all are an integral piece of the puzzle and without you, my late-night shenanigans simply wouldn't have been as lit. I hope you know how much I've appreciated your smiling faces and wonderful service.
Until we meet again, thank you, and I love you.