We caught up with Will Clarke at DAY MVS XL earlier this month to chat about his recent tunes, getting back to touring, and plenty more.
---
Heading back to festivals after a year without any has felt a bit surreal. But those weird feelings wash away when familiar ones appear, like the butterflies fluttering in your stomach before the festival and the excitement on your approach when sounds from the speakers creep into your ears. Those feelings and emotions were fully flowing on the first day of DAY MVS XL as San Diego welcomed back events for the first time in over a year – and to help get everyone back in a groove was Will Clarke.
Since emerging on the scene, Will Clarke has pressed on the path to deliver some truly sensational house and techno music for the masses to consume, leaving a hefty number of impressed fans in its wake. Beyond his own music, he's also an artist dedicated to the history of the scene, fostering fresh talent, and making others laugh with him and his impressive beard along the way.
This year has seen Will Clarke continue to flourish as he rides the wave of even more impressive releases like "The Hymn" and continues to grow his imprint All We Have Is Now. Already taking the stage to show off his style in support of Nicole Moudaber in LA and during the latest edition of Elrow in New York, his set at DAY MVS XL was one that many were looking forward to catching – and he definitely delivered.
Luckily, we had the opportunity to sit down with Will Clarke during the festival to pick his brain a bit and discuss everything from what it's like playing shows again to how the pandemic affected his workout habits and more. So listen to his tune "The Hymn" and read on for the full conversation to diver deeper into his mind.
Check out the music video for Will Clarke's "The Hymn" on YouTube:
---
Hi Will, thanks for taking the time to sit down with us. Are you excited to be back in San Diego? Your set at Spin was a lot of fun.
Thanks, man! Yeah, it's amazing to be back. The last time I played Spin was the week before lockdown started in America. I played an open to close at Spin the first weekend of March 2020 so it was my penultimate show. Being back last night was amazing. Being back in San Diego, I love this day. It's my favorite city in California.
Same! The last time we spoke, you had mentioned that you were looking forward to seeing communities grow closer and to changes in the music industry. Now that things are opening slowly back up, what changes stuck out to you, at least in the industry?
I don't think there were massive amounts of change in the industry. But I think people are a lot more grateful and so many people are just happy. It's just nice to see everyone because before lockdown everyone was just working. We were working all the time. This is our job, right? And it's amazing. How is this a job? Is this still a job? Yeah. And that's not just for DJs. It's for the promoters. It's for the press. It's for the people who work the festivals as security guards and everyone. 
And before that, and I can only speak for myself, but I took it for granted to a certain extent. But now I think everyone is just super happy to be back at work. We all work hard, now it's just special. A little bit more special.
A little over a year ago, we were talking about your latest track, "You Take Me Higher," and today, I'm gonna ask you about your latest track "The Hymn." The track's basslines and vocals are heavy and beautiful. Can you share a little bit about how this track came together and what inspired it?
Yeah, so this is one of the first records I wrote in lockdown. When I got back off tour I went back to the UK to spend lockdown there and see family and stuff. I was just wanting to write a club record that made me feel good. So I used the original samples of Aretha Franklin from her film, 'Amazing Grace'. I love Aretha Franklin. She's one of my favorites, it was just super special. I've always wanted to sample her and we obviously couldn't use her voice, but Sharlene Hector did an amazing job of singing her vocals. 
But yeah, I love gospel vibes as everyone probably is now aware of. It just makes me happy and it brings something so different to a dance floor. And that's why I want to create… I want to create a happy environment for people on the dance floor to escape from life.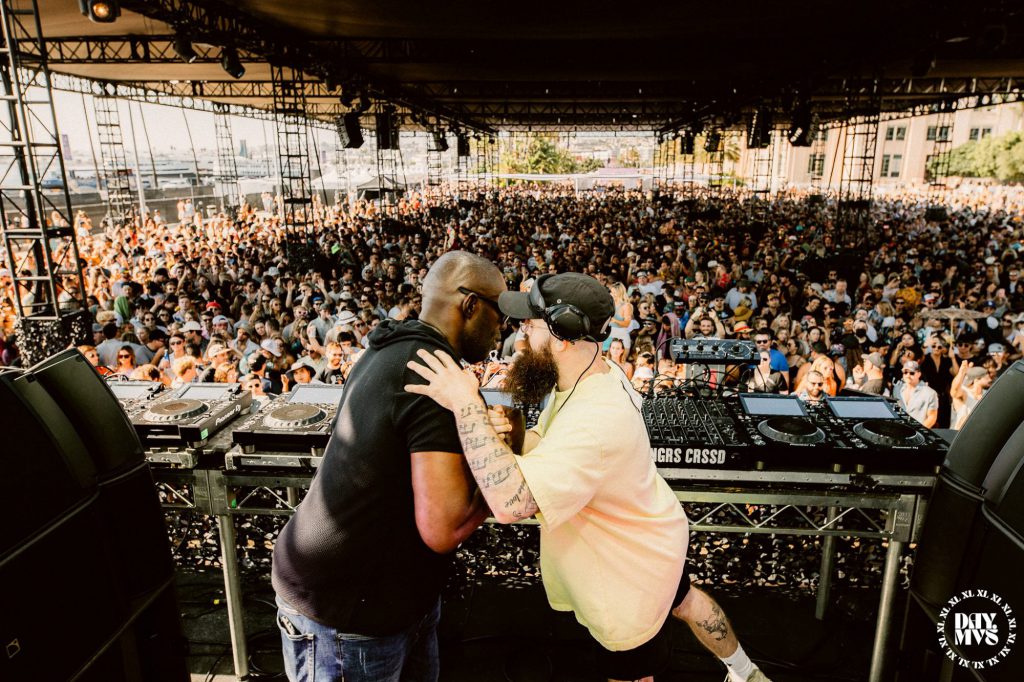 You've always been down for collaborations and since the pandemic, many artists have found new time to work on different projects. What has been your favorite collaboration this past year?
I call them collabs but it's more so features with amazing singers. So me and one of my good friends from back in the UK, a guy named Ollie Norton, released the record 'Place I Belong.' We wrote that record a couple of years ago after I'd come back from a tour and he came and spent the day in the studio. His voice is just special, really special, so that was amazing. 
And then I did a collab with ARCO and Jaded. The track's called 'Run Run.' It's not quintessentially what I would play in a club set, but being able to make music in lockdown that people wouldn't necessarily be like "that's a Will Clarke record." It kind of allowed me to do that. 
Because you had flexibility? 
Yeah, I think the music is actually just the business card nowadays and lockdown allowed us to release music where it doesn't have to be in a specific lane – which is mad, but that's just how this industry is. This industry doesn't like it when you step out of the box, and that's being honest.
I appreciate that. We're now a little over a year since the launch of your music label, All We Have Is Now. What updates can you give us about how the label is going? Are there any surprises in store for the rest of 2021?
The label is doing amazing, considering we launched it two months before a pandemic. We're on our seventh release now. I haven't signed anyone yet. I've got a few records that I'm probably going to sign, but I want to do it a little differently with the label. I want to be able to sign three artists and that's it. I'd tour with them and kind of help build them. I don't want to be another house and techno label that just releases fodder or is one just to grow my ego or my own career success.
Or just to release something.
Yeah, it's just pointless. I want to work with artists that want to write great music. Like, I've got friends that I would love to sign, but the way music is nowadays, you have a two-week shelf life of a club record pretty much due to streaming and things like that. I want to release music that has a longer shelf life and gives us as a label a bit more of a chance to perform. And that sucks because that's where the business side of it comes in, but I want to be able to give the artists that I sign a really good chance to make a career out of it.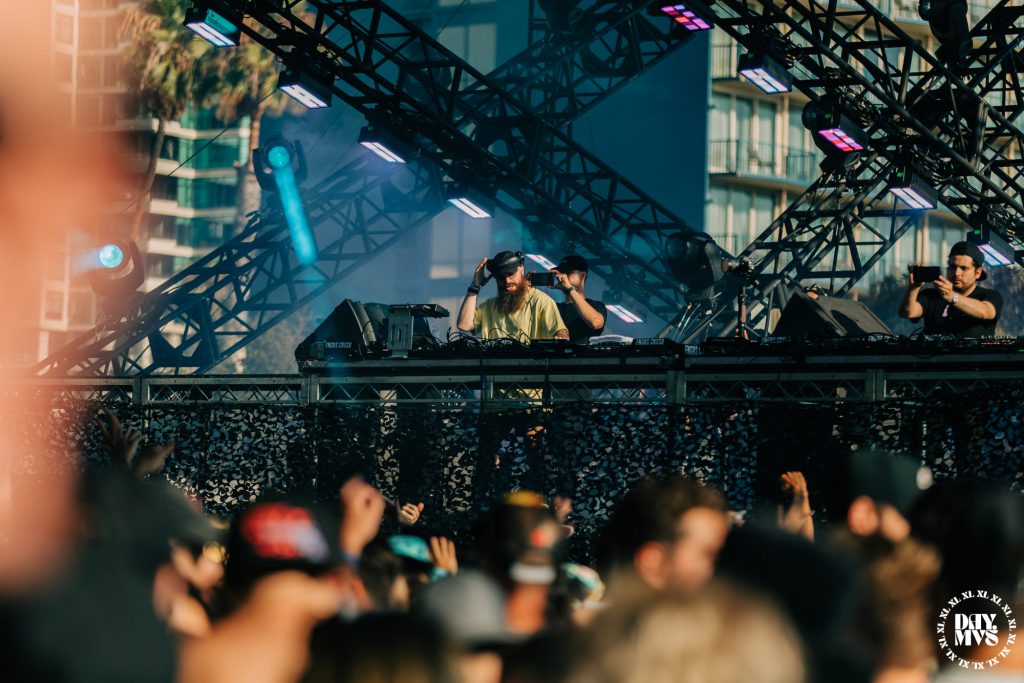 That's awesome! Speaking of new artists and since we're always on the hunt for new artists who are making waves in the scenes with other producers, who are three fresh faces that you've discovered or heard demos from that we should be keeping our ears to?
Avision is the one at the moment for me. He's based out of New York. Just unbelievable techno vibes. His music is unreal, like really unreal. 
Made in Paris, she remixed 'My Church' which is a track between myself and MK. She's an Australian-based producer/DJ. I've known her since I was like 20, I'm 31 now, I'm old as fuck, but her music is so amazing. It's just a shame because Australia's a little bit further away from everything so she doesn't get to tour, or it's harder to tour, so I want to help her out.
And one of my homies named Dubesque, he's unreal. Really good guy from Austria. Great producer, great guy. Love his music and shows. My brain is still in the fog. But yeah.
That's great actually. Last question. So finally, we've talked about your healthy eating habits and thoughts on fitness in the past. Have you still been finding time to work out now that touring has started again?
Yeah, I've been on it, like seriously on it a lot during the lockdown. I built a gym in my garage at home because gyms in the UK were closed as they were in most places. So one of my good mates who's a personal trainer would come down and train every day with us. Just like proper sweaty garage workouts. It was great. 
And then being back where I live in Detroit there's an amazing gym called Pulse Fitness. The dude that owns it is a guy named Scott. He used to be in the NFL. It's a great gym and has everything you need. 
As for my eating, I'm getting back on track, but it's a little bit strange returning because I spent the last 16 months cooking at home and cooking for my family. Now it's eating out and it's a bit of a balance. Yeah, I feel pretty healthy to be fair. 
That's good, it's awesome! It's a good way to start at least.
Exactly, exactly.
Well, thank you for chatting with us today!
Thank you so much. I really appreciate it.
---
Connect with Will Clarke on Social Media:
Website | Facebook | Twitter | Instagram | SoundCloud | Spotify