Armin van Buuren and Shapov join forces once again to release the two-track EP Welcome Home on Armind.
---
Legendary DJ and producer Armin van Buuren is starting off 2022 on a strong note by playing multiple festivals such as Ultra Miami and ASOT 1000 in Los Angeles, while also releasing multiple singles along the way. Russian DJ and producer Shapov has also been making waves throughout the year by releasing his future rave-inspired New Dimensions EP on Armada Music. When these two collaborate there's some magic that happens, as seen when they released their Trilogy EP back in 2019.
Now, three years later, Armin van Buuren and Shapov have crossed paths once again to collaborate and bring something new to their sets with the two-track Welcome Home EP. Both tracks bring a unique and contrasting vibe to one another that would fill up any dance floor with melodic and hard-thumping vibes for partygoers to enjoy.
Played by Armin as an ID at Tomorrowland Winter and Ultra Miami this March, "Let's Rave, Make Love" is a signature mainstage track that will kick up the energy to new and higher levels. The future rave-inspired release highlights Shapov's future rave sound while also bringing emotion to it that Armin has become known for. As the lyrics heard repeatedly throughout the track, "Let's Rave, Make Love" is meant to inspire not only today's society but also that of the future.
The second track, "Welcome Home," also saw its debut at Ultra Miami, but during Armin's set at the ASOT 1000 takeover of the Worldwide Stage. This tune's vibe is more trance-inspired and welcomes listeners back to the signature sound that was first heard in the Trilogy EP on tracks such as "The Last Dancer." The melody throughout the song, along with the strong, thumping kick, brings a contagious, happy vibe that would make anyone smile and appreciate the moment they are experiencing.
Don't get homesick – make sure to listen to Armin van Buuren and Shapov's Welcome Home EP on your favorite streaming platform.
Stream Armin van Buuren & Shapov – Welcome Home on Spotify:
---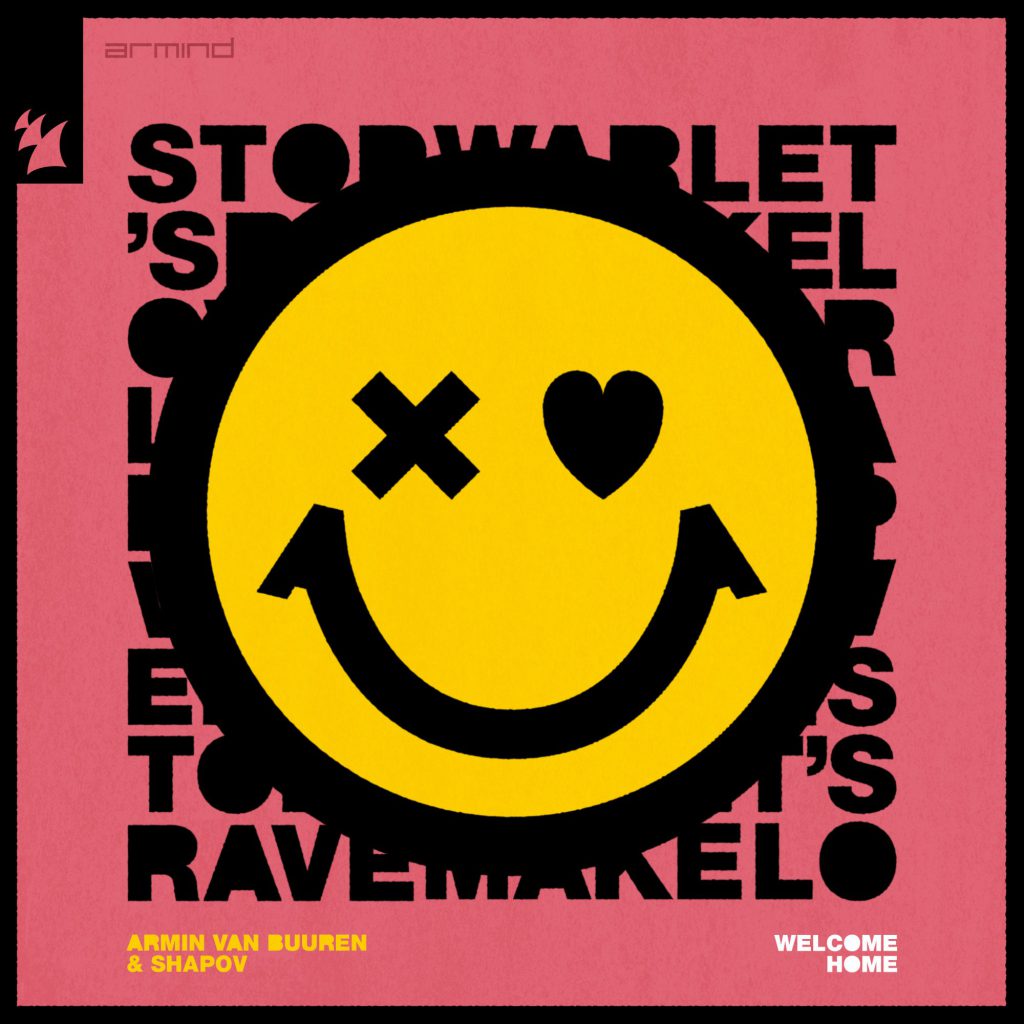 ---
Connect with Armin van Buuren on Social Media:
Website | Facebook | Twitter | Instagram | SoundCloud | YouTube
Connect with Shapov on Social Media:
Facebook | Twitter | Instagram | SoundCloud | YouTube