Attending Pryda at Ravine Atlanta was one of the biggest highlights of my life, showing us all that magic can still happen on the dance floor.
---
For me, Pryda has been a catalyst in maturing my taste in music like the flavors of a fine wine. I have always understood the draw to his performances as he is one of the most creative, innovative, and remarkable acts to ever walk this earth. He makes his mark by blending beautiful arrays of progressive atmospheres with a visual intensity to match and there is no doubt that you will leave his show with a brand new outlook on life. But nothing could prepare me for the evening at Ravine in Atlanta, a night that would take my breath away and leave me truly speechless.
Going into the show, I knew that this would be an experience written in the stars. I mean, this is Eric Prydz. The creator of Opus. The man who shocked the world with his game-changing EPIC and HOLO experiences. A man who has most recently delivered an immaculate three-part album offering in the form of Pryda 15. A man who creates magic under the lights and lasers through the art of pin-point set progression. So here I was, at the entrance to Ravine, shaking from head to toe, not because of the cold sting of the fall air but because I knew that Pryda stood just beyond those walls.
Pulling into the parking lot at Ravine, my heart felt like it was going to fall out of my chest with excitement.
There is certainly a soft spot in my heart for Ravine as this is a club that goes above and beyond to make sure that everyone has the experience of their lifetime. I have had the opportunity to grace those floors on many occasions, catching acts like Green Velvet, Markus Schulz, CamelPhat, UMEK, Nicole Moudaber and many more. The promoters at Beware Presents have delivered some of the most fantastic bookings and are certainly beloved by all, including myself.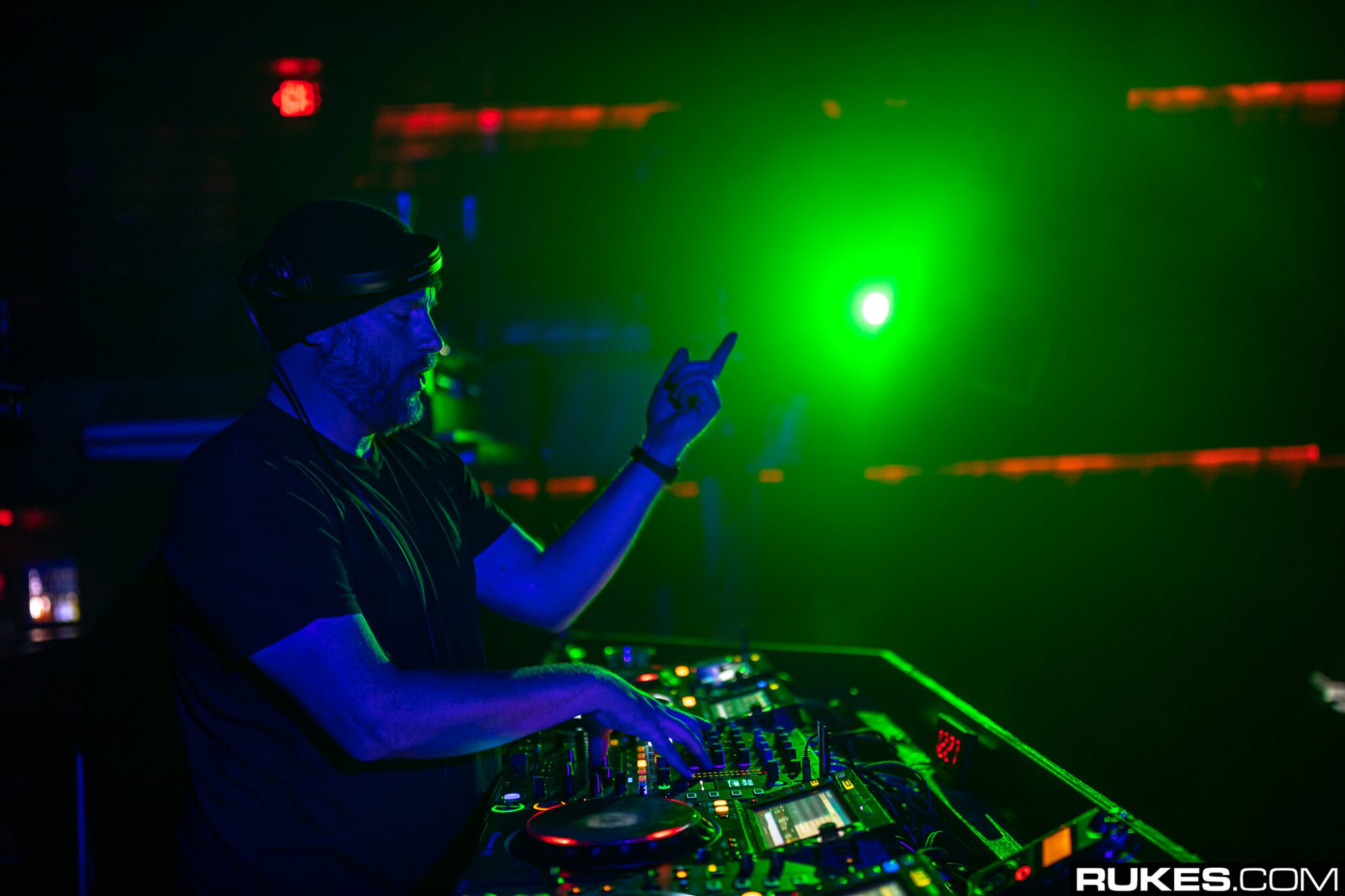 So, knowing that I was in a safe space with the best presenters and staff in the great city of Atlanta, my evening kicked off without a hitch.
SixSix was warming up the decks and it was really nice to see him again since catching him at The Gallery for Kristian Nairn. While I sipped on my delicious vodka cranberry that only hit my pocket by $12 (the average in any nightclub downtown) I perched up by my favorite spot at center left behind a large subwoofer. This may not make a whole lot of sense but when it comes to the club scene I like to find a spot that separates the flow of traffic so that my tiny frame doesn't get mowed down.
With that being said, landing that spot would make the most sense for an event like this one as the show was sold out.
I knew that the masses would begin to roll on in and before long, moving around would be an impossible feat. And boy, was I correct! With midnight upon us, the club was now officially at a tipping point as Pryda promptly made his way to the stage. There was a fleeting moment in which the panic began to creep in, not knowing how this crowd was going to react. But, quickly, all fears were swept away by the guttural reverberation of Pryda's opening track and it was in this very moment that my soul opened up in a way like never before.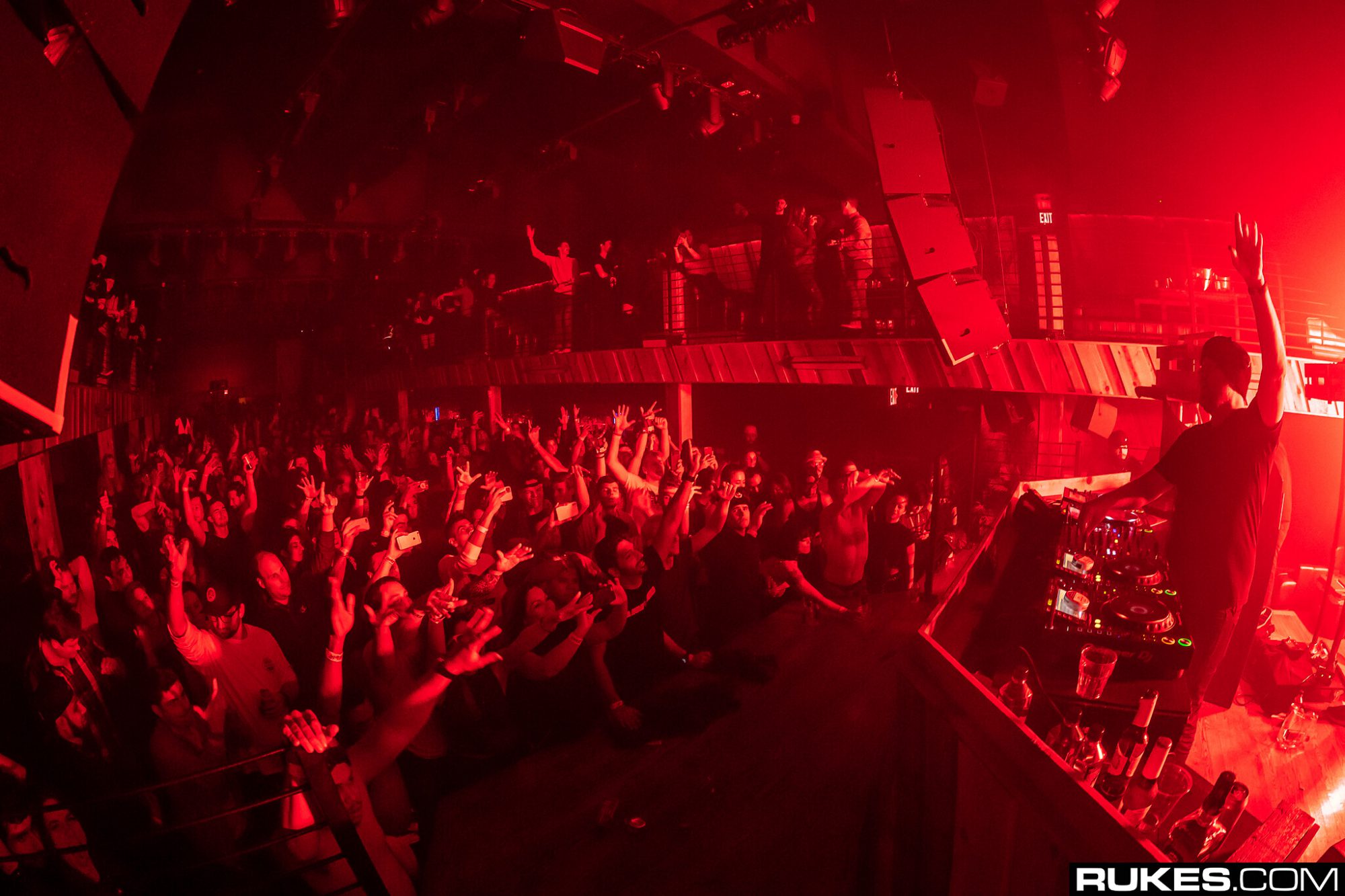 For the first hour, the production inside the venue was very minimal, dark, and industrial.
With a few blue and red moving heads to cast a glow on the crowd, I began to witness a spectacular sight. Everyone and I mean everyone was moving together in unison. No one was pushing or acting rude even though we were all completely sardined. As people made their way back and forth from the bar area I could see a refreshing maturity. I was caught in the middle of dance floor respect and for a girl who has some serious social anxiety, I have never felt so thankful to be part of this amazing community.
This in itself made it easy to focus on the experience at hand but I was also being guided by the music.
As I glanced up at the stage, the vision of Pryda digging deep into his arsenal of tracks that ran the gamut from old and new Pryda releases, next level remixes, head-turning ID's, and Cirez D techno bangers sent my mind into a complete tailspin. It was a literal showcase of all his sides, showing off vast expertise when it comes to the art of blending different styles. The only thing that could have made the night even more spectacular was a little facelift to the production elements. But, it would only be a matter of time before my wish was granted.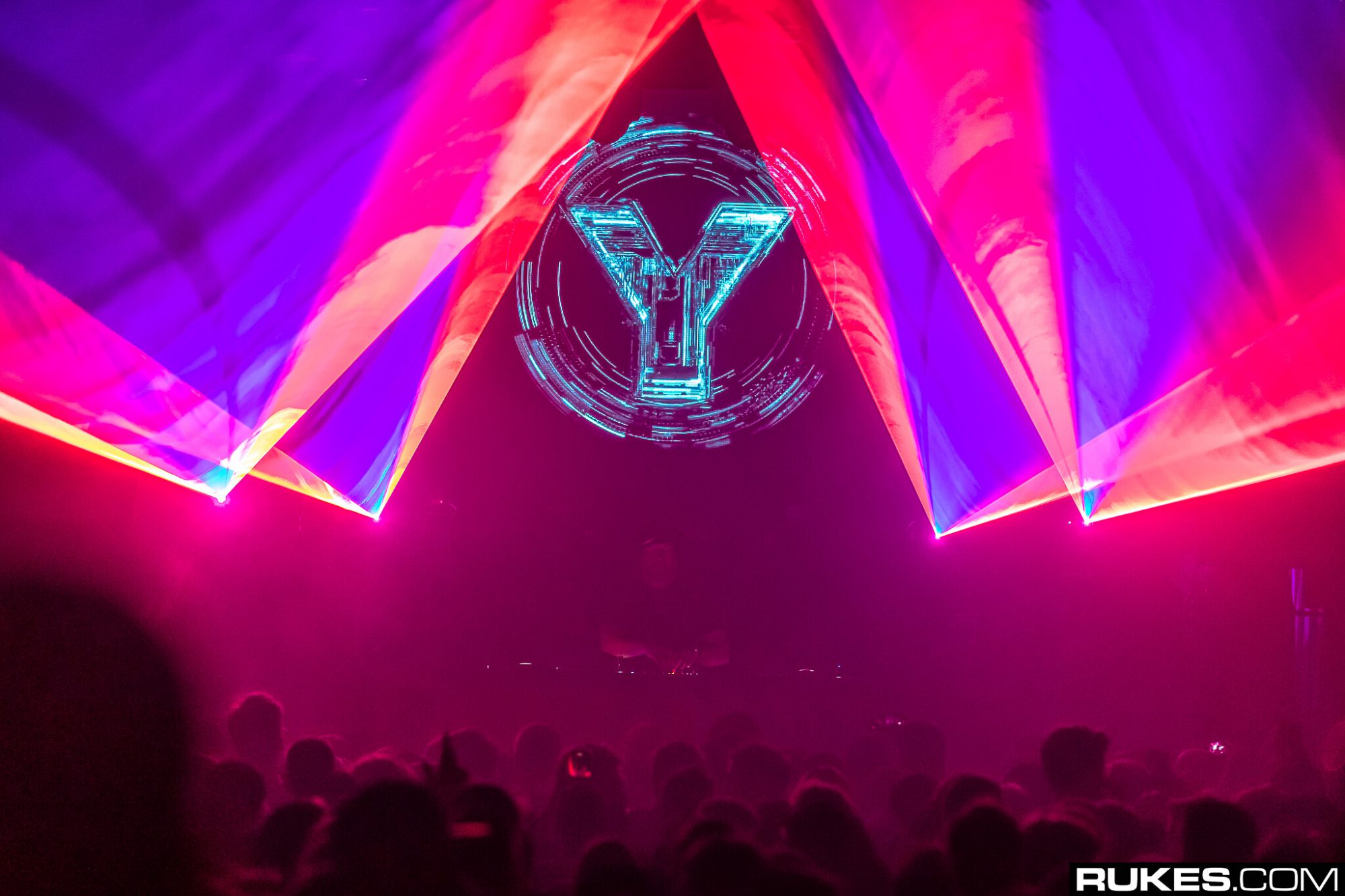 It was about an hour into the set when suddenly the lasers came out to play in full force.
I can still hear the cheer of the crowd as the most incredible show of colors pierced straight through the air above, setting the tone for the rest of the night. For the next two hours, the lighting visuals would constantly morph and change with the tone of the track, allowing the music to speak to not only the ears but to the eyes as well. For a Thursday night event and knowing how Eric Prydz LIVES for his production elements, I was extremely pleased.
Sure, it wasn't the HOLO experience but with what was at the clubs disposal, it was perfect to get all of us vibing on different levels throughout the night. There was even a moment when the lasers fanned out to create the cloud effect (one of my personal favorite visuals) and I remember looking around and seeing everyone around me staring up at the ceiling. It's small moments like this that make all the difference. Everyone was feeling the soft yet profound energy, embracing and cheering as Pryda left his heart on that stage.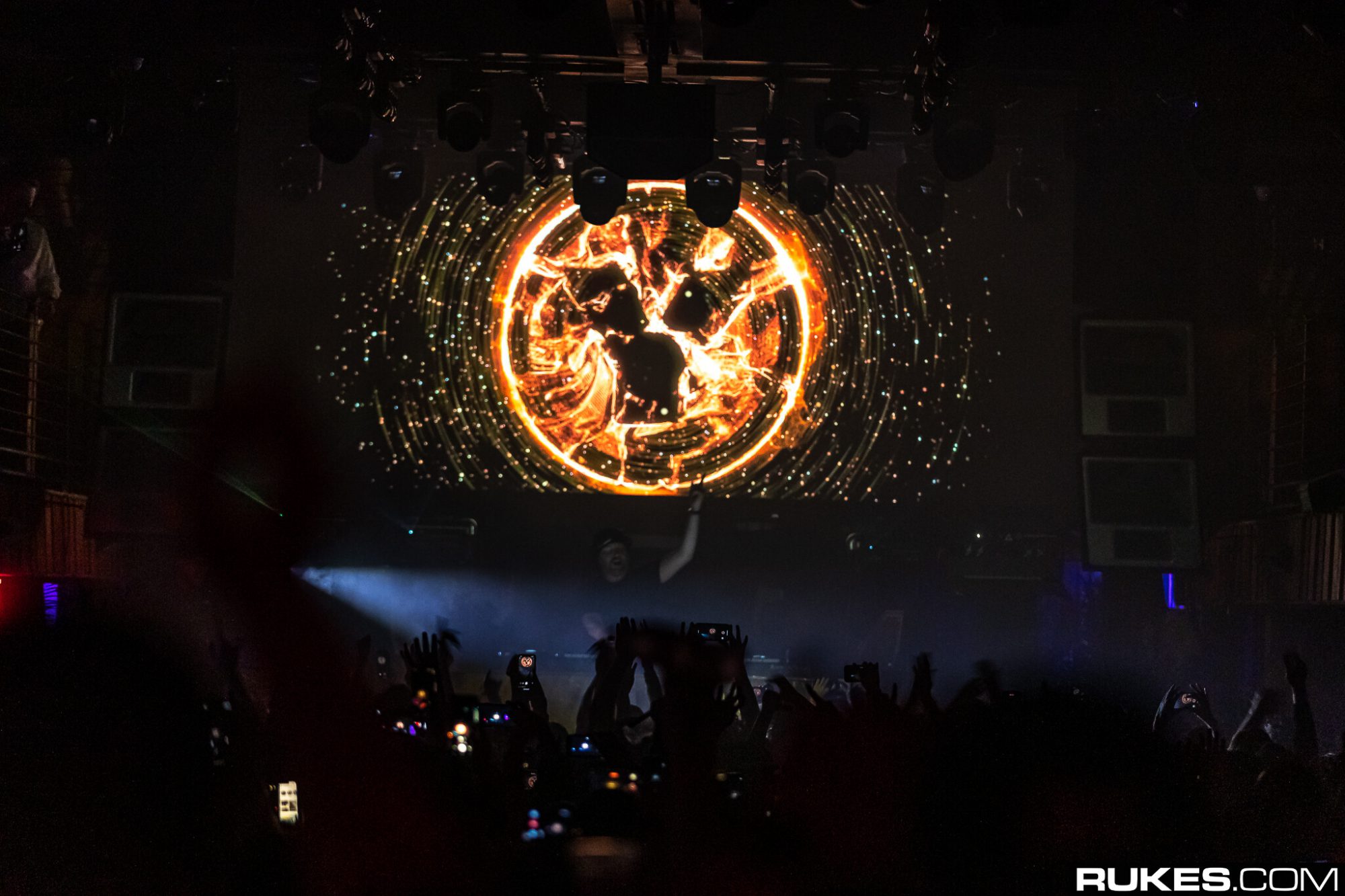 We were now nearing the end of what I can honestly say was the best club experience of my life.
What started off as a cool progressive simmer, grew into a plethora of uplifting Pryda snares and heavy tech tones that inspired my face to curl up in what most would consider the bass face, for a lack of a better term. It was just nasty in all the right ways. The crowd had barely begun to thin out and this marked a special moment for me as I hate it when the club is half empty at the end of the set. It just doesn't do the artist justice in my opinion. But for Pryda, no one was ready to leave.
In fact, at the tic of 3 AM the house lights came on and the power to the decks was turned off. This pretty much shocked everyone because he was clearly not ready to finish. But because he is one of the dance industry's most respected producers and because I would like to believe he pulled one of the most passionate crowds on the planet that night, he was allowed to continue on. This was probably my favorite moment of the whole show because even with all the house lights turned on, the crowd continued to rage in celebration of the emotionally inspiring experience that had just unfolded.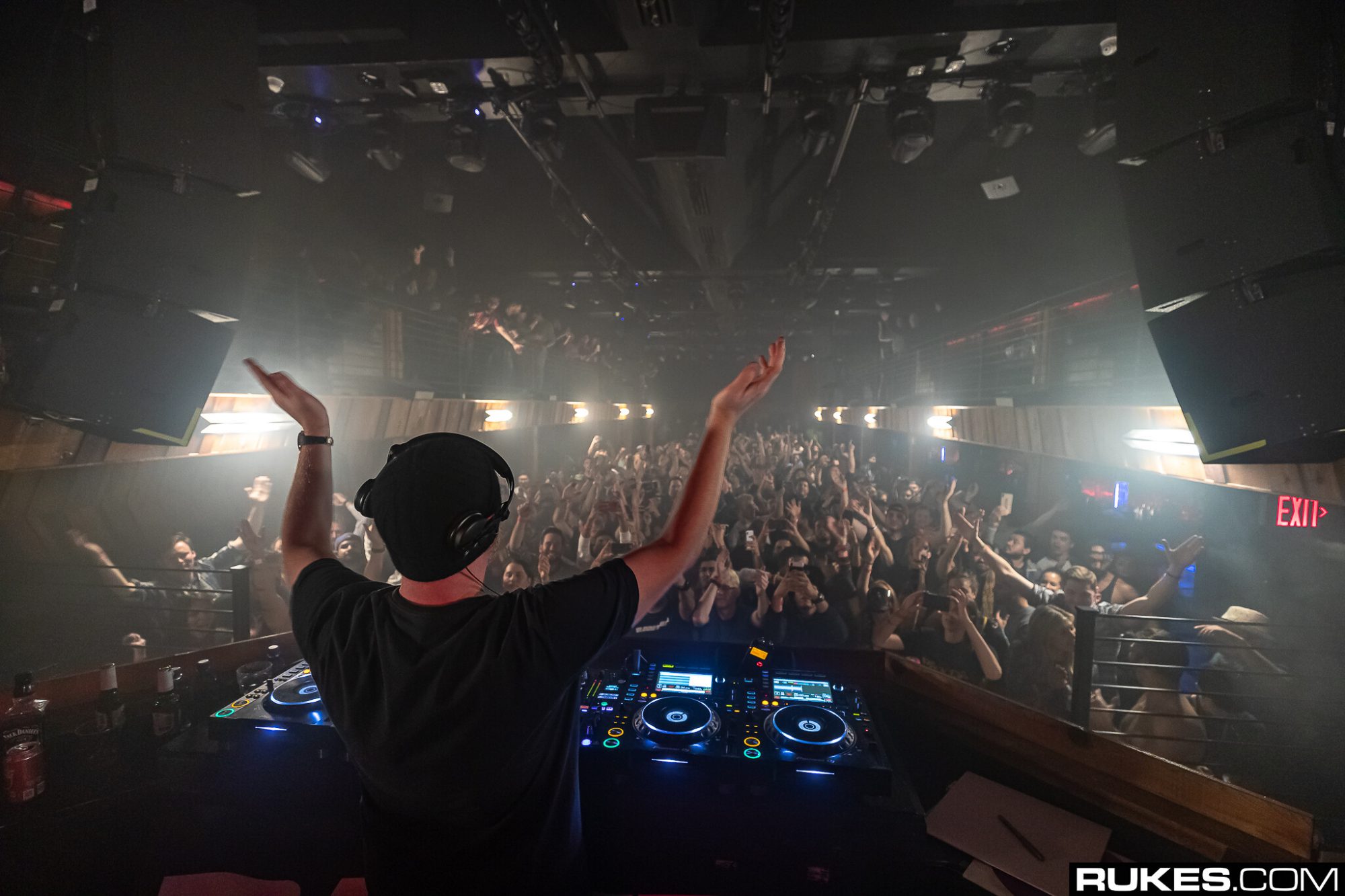 As my husband and I left the building, a soft glow fell upon my heart and all I could think about was the people in this world who may never get to experience those special Pryda moments. 
For those reading this who have not had the opportunity or maybe even the interest in catching Eric Prydz on the club or festival circuit, I beg you to stop what you are doing and grab a ticket for one of his shows. He has a way of bringing out the best in us all. A human connection is created with the unleashing of the most glorious soundscapes, culminating in the type of euphoria that can be felt without the aid of any party substances. Pure magic. That's all I have to say about that.
---
Connect with Eric Prydz on Social Media:
Website | Facebook | Twitter | Instagram | SoundCloud | YouTube