On May 11, Paul van Dyk took Opera Nightclub on a journey of dance I won't soon forget!
---
It was a glorious evening in the city of Atlanta, Georgia and I couldn't think of anywhere else in the world I would rather be than with my gorgeous trance family at a venue that had brought forth some of my most spectacular dance music memories, Opera Nightclub. Considering that this was a Dreamstate event, I had elevated expectations and familiar excitement; the kind that I once felt when I was new to the scene unveiling my passion through the essence of dance music and positive vibes. I was about to see Paul van Dyk, the Dreamstate brand ambassador and one of the most celebrated talents in the trance industry, take the stage for a night of empowering dance music.
Relive Ryan Michael's 3-hour set from Dreamstate Presents: Paul van Dyk at Opera Nightclub on SoundCloud:
---
It had been quite a while since I had stepped foot inside Opera Nightclub and I was thrilled to realize that the staff's warm welcoming attitudes were still fully intact.
As I sit back and think about it, it makes me smile because in my travels I have come to realize that the reception at many premier hot spots can be a bit lackluster. This isn't the case at Opera Nightclub; it's a premier club with a personality and it shows.
The security and management at the front door work with professionalism and class, the bar staff inside always greet you with a smile while they concoct your favorite drink, and you'll find the promoter group, Liquified, buzzing around the venue enhancing guest experience through personal interaction and conversation. Opera Nightclub seems to have developed unique characteristics all their own!
In essence, the nightclub's staff personality is reminiscent of the underground vibe. Accepting, welcoming, accommodating, and fair, but with all the bells and whistles that can be found in some of the best premier clubs throughout the country.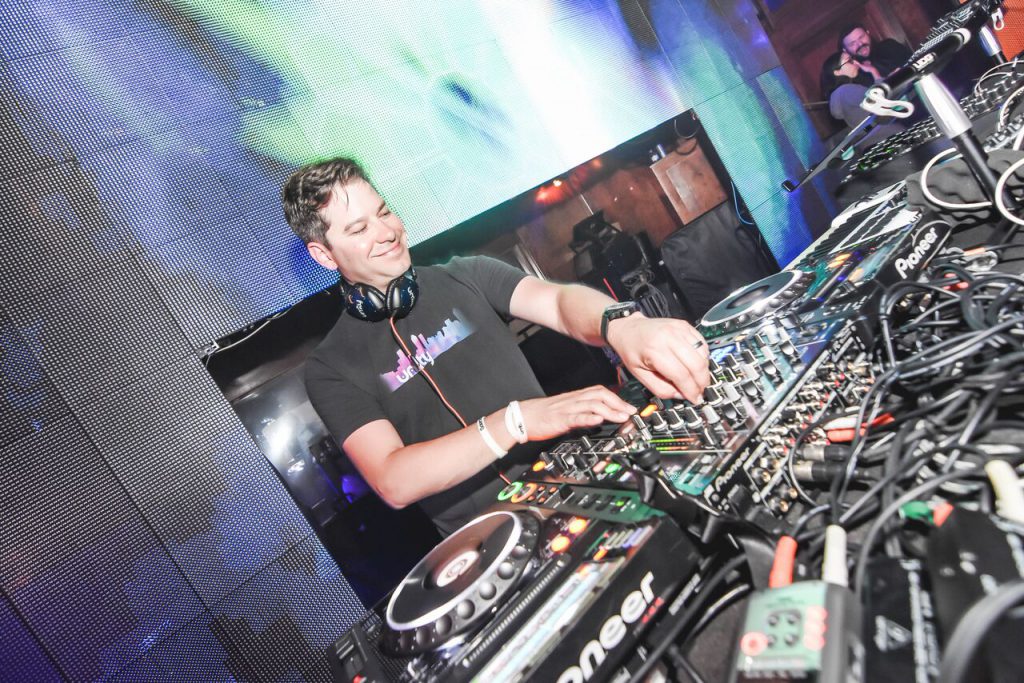 With my Unity Events and Liquified family in tow, we made our way front and center as Ryan Michael was warming us up for an evening packed full of ethereal sounds, pulse-pounding bass, uplifting melodies, and energy soaked rhythms.
For 3 hours, Ryan Michael dazzled us with his expertise behind the decks. Beginning with a soft simmer, the deep progressive energy seemed to roll through the venue. What I loved most about Ryan Michael's set is that it was crafted with depth and vision all while never overstepping the boundary that is reserved for the headliner.
With tracks like "Elements" by Trilucid and Phil Martyn, "Kubrick" by Jerome Isma-ae & Alastor, and "Spirit Awakening" by John 00 Fleming, a special vibe filled the airwaves. Ryan Michael was meticulously preparing our souls for the latter half of the evening when the trance master himself Paul van Dyk would swoop in and usher us into the next level of dance music euphoria! If you haven't yet checked out Ryan Michael's Artist Spotlight, make sure to read it here.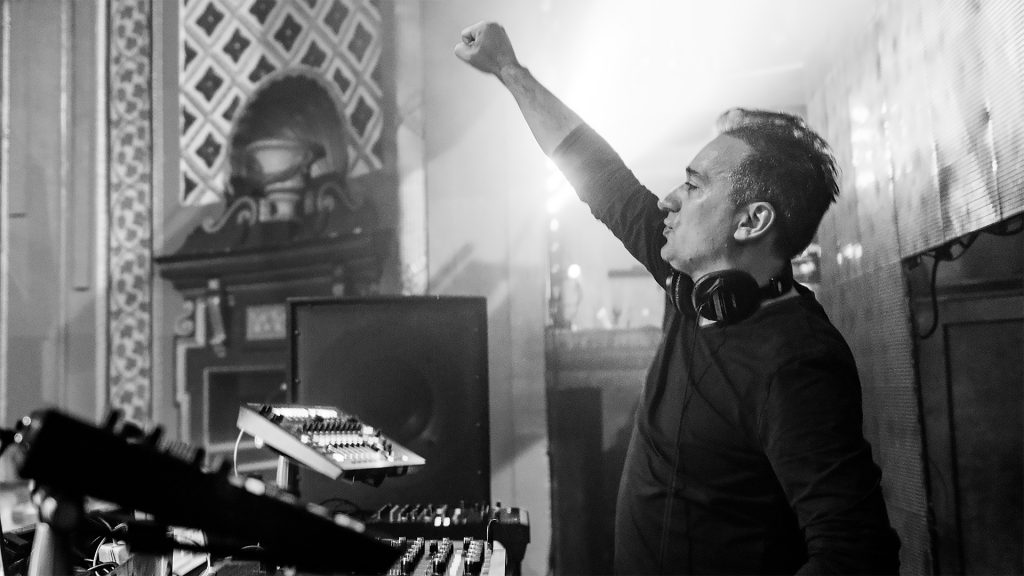 Paul van Dyk's set was unyielding in energy and flawless in its transitions bringing uplift to my soul that very few can do in the trance scene.
Suddenly the room goes dark and Paul van Dyk's logo appears on the LED screen. The bass rumbles and the lights begin to dance overhead; it was a momentous buildup that cannot be described in words. In a flash the club came to life with the blast of CO2 Cannons and the resounding cheers from fans flooding the dance floor. Paul van Dyk has taken his place behind the decks, welcoming us into his realm of unadulterated trance insanity!
When you break it down, trance refers to a state of hypnotism and heightened consciousness and is reflected in trance music by the mixing of layers with distinctly foreshadowed build-up and release. Paul van Dyk's track selections on this night epitomized the very definition of trance. Add to that a whole lot of Paul van Dyk personality, it was like the stars had aligned!
Watching such a seasoned pro do what he does best with a charisma that links harmoniously with the music he is dishing out is one of my favorite parts of attending any Paul van Dyk show. The little details in his smile as he plays with the audience and the way he moves and teases each beat with his fingers in the air, tantalizes the imagination and connects the music to the emotion. He truly is a unique showman.
When Paul dropped his track "Home", a tear fell from my eye. "My home is where you are. And every beat, and every feet we're closer". These lyrics bring me back to when I saw Paul van Dyk on the Dreamstate stage at Electric Daisy Carnival 2016, a place that I call my home.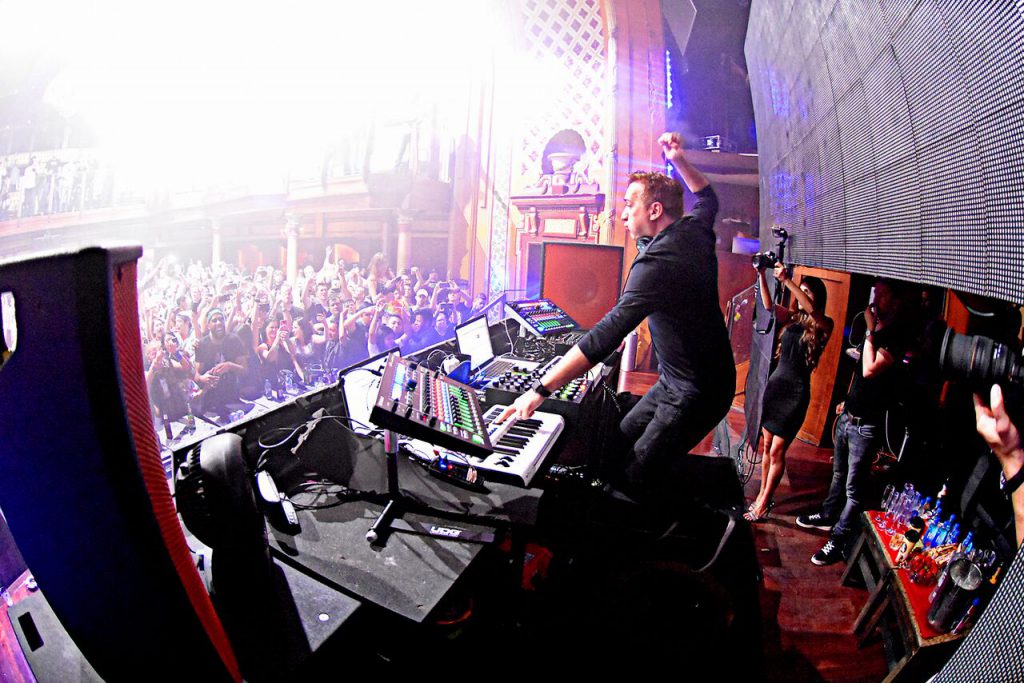 For those who would call this their first Dreamstate event, it almost seems unfair that attending this event offered an incomplete view of the wildly creative and forward thinking universe that Dreamstate has come to define.
Because this was a Dreamstate sponsored event, I had gone into this night expecting to experience at least some of the major elements that Dreamstate events have become synonymous with, like fantastic laser shows or eclectic dancers strutting their stuff on stage. In all honesty, this event appeared to be like any other club show. The nightclub was missing the key details that make Dreamstate events special and unique from other events I have experienced. It felt as though their branding was missing completely. Even adding the Dreamstate logo to the LED projections would have been one small step in the right direction.
This event was on a Thursday, not your typical club night, and it is the clubs responsibility in purchasing the appropriate event package for the evening. It's possible the promoters felt it would be too risky to invest on full blown production for the first Dreamstate tour. The trance family, however, came out in full force as the club was absolutely packed!
Thankfully, we were in the presence of greatness and with the sweet sounds of trance dancing through the airwaves by Paul van Dyk. Somehow, the disappointment with the production elements slowly faded away and I left Opera Nightclub with a revitalized passion for our beautiful trance scene.
Thanks to Paul van Dyk, Ryan Michael, Insomniac, the wonderful staff at Opera Nightclub and the Liquified team, on this night, we were all "Touched By Heaven"!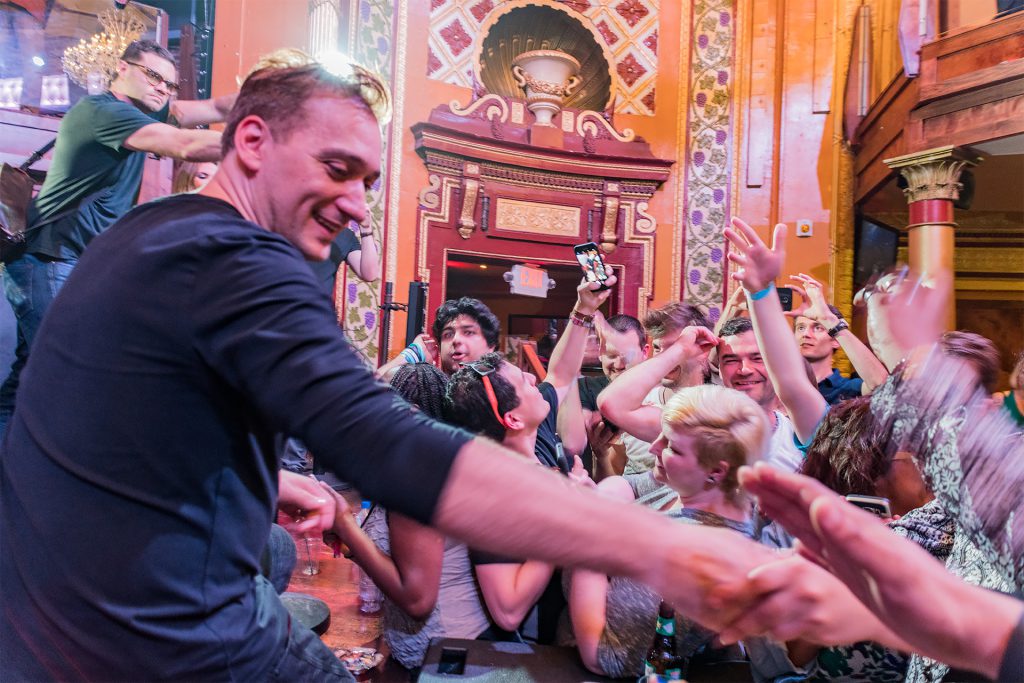 Couldn't make it to the show? Dreamstate Presents Paul van Dyk is still on tour so make sure to pick up your tickets for an event happening near you! For more info and ticket links click here.
Check out a few more photos from the event below!
---
Connect with Paul van Dyk on social media:
Facebook | Twitter | Instagram | SoundCloud | Website
Connect with Dreamstate on social media:
Facebook | Twitter | Instagram | Website
Connect with Liquified on social media:
Facebook | Twitter | Instagram | Website
Featured Photo Credit: Chucky Kahng