Rising house phenom VNSSA stopped by to discuss her new EP Music4TheMasses on Higher Ground, playing Coachella, and more.
---
Sometimes people struggle with finding their calling in life, but that wasn't the case for the sensational delight that is VNSSA. From an early age, she knew music was her calling, and since day one, she's been all in. Although the Newport Beach native didn't have the luxury of getting fancy turntables, she found a home drumming in local rock and indie bands. But everything changed when she finally embraced her path, her destiny of producing dance music. 
Since 2018, VNSSA has climbed up the ranks with an impressive streak of releases like "Rave Grave" and "The Bizness" with Walker & Royce, "Dazed," "Dance Night," and "Skin" with OMNOM. She's known for demolishing the dancefloor at festivals like Insomniac's Day Trip with her impeccable sets that feature a wide range of groovy genres, including disco, tech house, and more. You can tell she gives her all, and her grit and determination are unmatched. 
This year, VNSSA is getting booked for massive gigs left and right at Coachella, Lightning in a Bottle, Bonnaroo, and more. This starlet is killing it right now, and we're excited that our favorite sour patch kid is getting the recognition and accolades she deserves. Today, VNSSA is getting ready for one of the biggest weekends of her career as she preps for the first of her two sets at Coachella and just dropped a new EP called Music4TheMasses on Higher Ground. And luckily for us, she had a break in the madness to chat with us.
Listen to Music4TheMasses on Spotify or your preferred platform. Then, read on to get the latest scoop on her new EP, playing Coachella, and how she plans to avoid burnout during festival season. 
Stream VNSSA's – Music4TheMasses on Spotify:
---
Move over, people. We're in the presence of the one and only VNSSA! Hey VNSSA, it's always a pleasure chatting with you. There's so much to talk about, but first, how are you feeling these days?
I'm feeling great! Busier than ever and loving every second of it.
April is a pretty huge month for you. You're playing at one of the biggest festivals in the world, Coachella!! How did it feel to see your name amongst artists like Doja Cat, ARTBAT, Meg Thee Stallion, Harry Styles, and Flume?
It felt so surreal. I still don't think it's set in yet. This is what so many of us have dreamed of since our first gigs. I'm over the moon, to say the least. 
Since Coachella is two weekends, how are you planning out your sets, and what are you looking forward to the most?
I've been slowly gathering tracks over the past few weeks and haven't really planned my sets too far outside of that. There are a few songs I know I have to play but in the end, I'm just gonna feel the crowd out and play what I love. I think what I'm looking forward to the most is playing some of my new music.
Coachella isn't the only thing on your agenda this month. You have a new EP on the way, Music4TheMasses.  Tell us about this project and how it got picked up by Diplo's Higher Ground?
The first track ever released on Higher Ground was a track I did with Walker & Royce called "Rave Grave." After that first release, I wanted to release with Higher Ground again, but I didn't have anything up to par with what I thought they wanted. Finally, when I made Music4TheMasses I thought it would be perfect for them and sent it over right away. I wanted to make something simple that still packed a punch. The vocals were only placeholders in the beginning but ended up just working, and sure enough, the label loved it.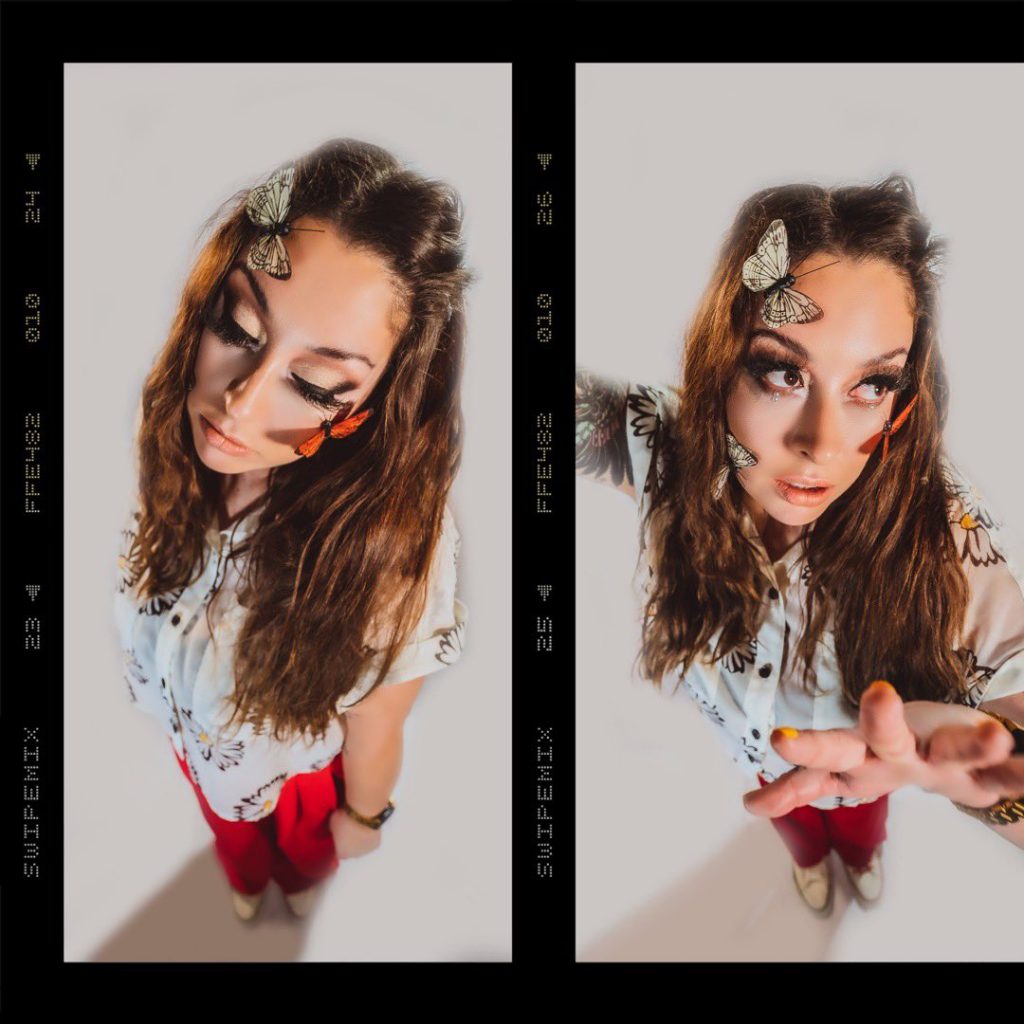 As the kids say, "Rave Party" is a bop. It's the perfect blend of tech-house and shows your growth as a producer. Can we expect more tech-house records from you soon?
Expect the unexpected. 
You're on this fierce trajectory, and the heat around you is blazing. How does it feel to have your work celebrated and recognized by so many?
It feels good to have people enjoy the music I am making right now because I'm finally at that point where I am enjoying the process. I feel like I've been working so hard and long to get to where I am as a producer that I've let go of trying to fit into a scene or a box and just making what I like and what comes out naturally. It's very freeing. 
Last year, you were one of six artists selected for Beatport's Next. Can you tell us about that experience and what you learned?
It was an amazing experience, and I'm so grateful to have had the opportunity. 
Festival season is here. Events are happening left and right, and you're popping up on many lineups. So how are you planning to take care of yourself and avoid burnout?
The biggest thing for me is taking breaks and resting when I need to. It's not just for my physical health but for my mental health as well. If I feel that I need a break, I take a break instead of piling more stuff on. Which is harder to do than it sounds. 
Now, let's have some fun. Who are you listening to these days, and what's your favorite song at the moment?
Right now, I'm listening to a lot of old Boy Noize, Hannah Laing, Nikki Nair, and QRTR. My favorite song at the moment is "Area 39" by Adelphi Music Factory.
---
Follow VNSSA on Social Media:
Website | Facebook | Twitter | Instagram | SoundCloud