Artists like OCULA, CloZee, Qrion, Enamour, Rylan Taggart, and more have put their unique twist on tracks from Lane 8's Brightest Lights.
---
If there's one artist in the dance music scene who has truly kept their fans grounded amidst the madness of the world this year, it's Lane 8. Whether he's dancing away during livestreams, curating fresh artists on This Never Happened, or releasing some stunning tunes of his own, he's continued to prove he's one of the most brilliant artists on the planet. Now, after the release of Brightest Lights to start off the years, Lane 8 has looked to others to put their twist on some of the album's most memorable tracks.
Out now for your listening pleasure, Brightest Lights Remixed brings 24 fresh takes on tracks including "The Rope," "Sunday Song," "Yard Two Stone," and "How Often" for fans to immerse themselves in. The remix album is littered with artists of different sizes and styles, with a heavy emphasis on those who have recently graced This Never Happened but some surprise inclusions as well.
Some of the immediate standouts upon a first listen include Matt Fax's rework of "Shooting Arrows," Jerro and Dirty South's cuts of "Road," and Anderholm and Le Youth's takes on "The Rope." Each new version of the track offers up something fresh for listeners to feast their ears on as they place their own imprint and signature sound throughout. Further proving the domination of This Never Happened on the remix album are fresh cuts from Rylan Taggart, OCULA, and Paraleven, which are simply sublime.
Other artists on Brightest Lights Remixed that deserve a mention are Qrion with a fantastic take on "Sunday Song" and Ben Böhmer who transforms "How Often" and takes the track to even greater heights. As for the surprises, a remix from CloZee is on that's definitely welcome on our speakers, as well as those from TSHA and Deeparture which were memorable as well.
If you already fell in love with the original edition of Brightest Lights then you'll definitely want to check out the new remixes. Take a listen to Brightest Lights Remixed on Spotify or your favorite platform, and let us know which one stood out to you the most in the comments!
Stream Lane 8 – Brightest Lights Remixed on Spotify:
---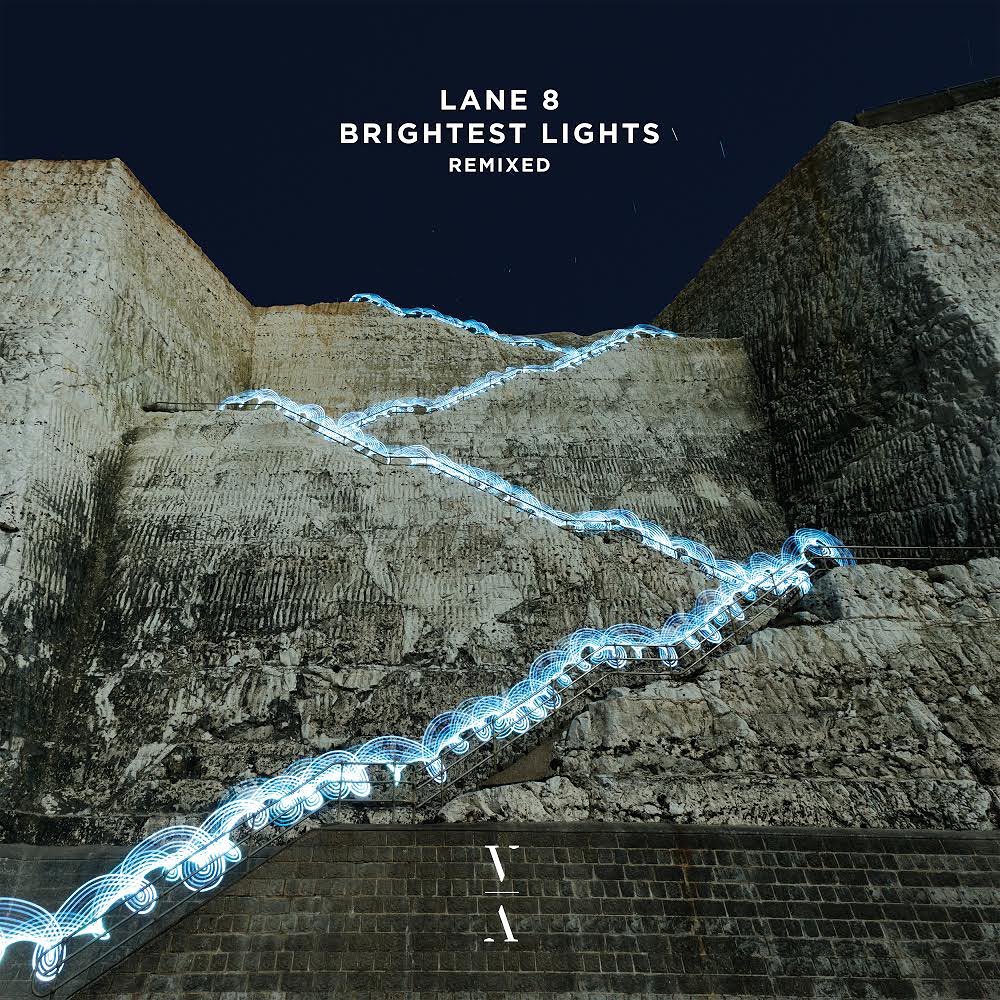 ---
Follow Lane 8 on Social Media:
Website | Facebook | Twitter | Instagram | SoundCloud | YouTube