Throughout these turbulent times, Lane 8 has provided solace with a bevy of new releases, and today they all land in one place: Cross Pollination.
---
Despite the live music scene all but entirely shuttering due to the ongoing pandemic, there has been one artist that will stop at nothing to provide fans with an escape from the madness: Lane 8. Before live music came to a screeching halt, he was poised to have one of his career's most monumental years with sets at festivals like Coachella and a plethora of tour dates for his album Brightest Lights.
Today, fans can breathe easy once again as Lane 8 blesses us with a brand new, seven-track compilation album, Cross Pollination, featuring some of dance music's brightest stars. This album wraps up Lane 8's past six months into one exquisite package and taps the likes of Anderholm, Kidnap, and Yotto for a selection of collaborations of astronomical proportions.
Also joining the collab party on Cross Pollination are blossoming producers Massane, OTR, and Kasablanca as they place their delicate, yet fresh touch on Lane 8's ethereal, progressive beats. Rounding out the roster of collaborators is Hexlogic who's "Out of Sight" has defined his budding career on This Never Happened.  
Cross Pollination is out now on Spotify and all of your favorite platforms, listen at the link below and read on for my take on the tracks featured on the album!
Stream Lane 8 – Cross Pollination on Spotify:
---
Lane 8 doesn't waste any time getting into the thick of things on Cross Pollination.
Lane 8 and Massane's powerful progressive opener, "And We Knew It Was Our Time" lifts listeners into a dream-state. The slow, progressive intro develops into full-fledged dance floor bliss. A glittering, arpeggiated synth-lead directs the track in and out of polished kick-snare rhythms leaving little to be desired by even the most seasoned of house heads. Be on the look-out for much more to come from the ever-evolving Massane. 
If Atlanta-based producer OTR hasn't been on your radar recently, it's time to start paying attention. His collaboration effort with Lane 8 comes in the form of the flowing, synth-laden, almost dance-pop single, "Shatter". Delivering a more mainstream feel than Lane 8's typical ethereal melodies, OTR blesses the track with a mesmerizing piano intro before "Shatter" dissolves into a dreamy, day-time dance vibe that's second to none. Undoubtedly, a match made in collab heaven.  
Landing the third slot on Cross Pollination is Lane 8's most recent and arguably biggest collab on the album, "Buggy" featuring the one and only Yotto. If anyone has built an equally strong momentum behind them as that of Lane 8, its Yotto. The Anjuna-mainstay is one of those producers who seem to put out nothing but auditory magic. His eye-opening synth productions pair perfectly with Lane 8's masterful drum builds. They come together to produce a perfectly polished track that is sure to leave any Anjuna stan in a state of cosmic bliss. "Buggy" is easily the standout track on this already immaculate album.  
We are now halfway through the album and Lane 8 shows no signs of slowing down.
"Run" featuring flowering trance sensation Kasablanca carries with it the sound that most have come to know and love from Lane 8. An entrancing vocal supports electrifying synth pads as their collaborative effort lifts each of their sounds into unified progressive house mastery. 
Not to be outdone is none other than Lane 8 and Kidnap's work of art "Matcha Mistake." Despite its namesake, this collaboration comes as anything but a mistake. Kidnap has blessed the world of house and progressive house for nearly the past decade, and his latest effort alongside Lane 8 solidifies his place amongst dance music's elite. "Matcha Mistake" is easily one of Cross Pollination's stand out singles. Kidnap graces listeners with a flurry of "deadmau5-esque" synth arpeggiations, progressive and beautifully melodic leads, and a drop so scintillating we'd be hard-pressed to find any dance music lover who can't groove to this one.  
Sadly, Cross Pollination comes to a close much too fast, as the album's final two tracks are carried by the always excellent Anderholm and Hexlogic.
Anderholm and Lane 8 go together better than a kick drum and a snare as "Roll Call" once again crystallizes his perfect ability to compliment anything Lane 8 lays down. A smooth, yet driving track "Roll Call" leaves fans entranced in slow-building, dream-like synths as the two talented producers take us on a roller coaster of emotion throughout the 4:34 track. 
We can't think of a better way to close out this phenomenal collaborative effort than Hexlogic's feature on "Out of Sight." A bliss-inducing house single that places both Lane 8 and Hexlogic in the spotlight for (hopefully) a first of many collaborations. After releasing earlier this year on This Never Happened, Hexlogic has all of the makings of a real progressive house superstar, and we cannot wait to see what the future holds for him. 
As 2020 continues to be a year defined by disparity and gloom, few artists have put in as much effort to be a light in the dark as Lane 8.
Throughout the past six months, he has continuously placed himself at the forefront of cutting edge house music, and this album shines the brightest light on his collaborative abilities and outstanding productions. We cant wait to hear these tracks live on the dance floor as soon as its possibly safe to do so. Congratulations to Lane 8 and all of his collaborators, Cross Pollination will stand out as one of 2020's best releases in the melodic realm.
---
Lane 8 – Cross Pollination – Tracklist:
And We Knew It Was Our Time Ft. Massane
Shatter Ft. OTR
Buggy Ft. Yotto
Run Ft. Kasablanca
Matcha Mistake Ft. Kidnap
Roll Call Ft. Anderholm
Out Of Sight Ft. Hexlogixc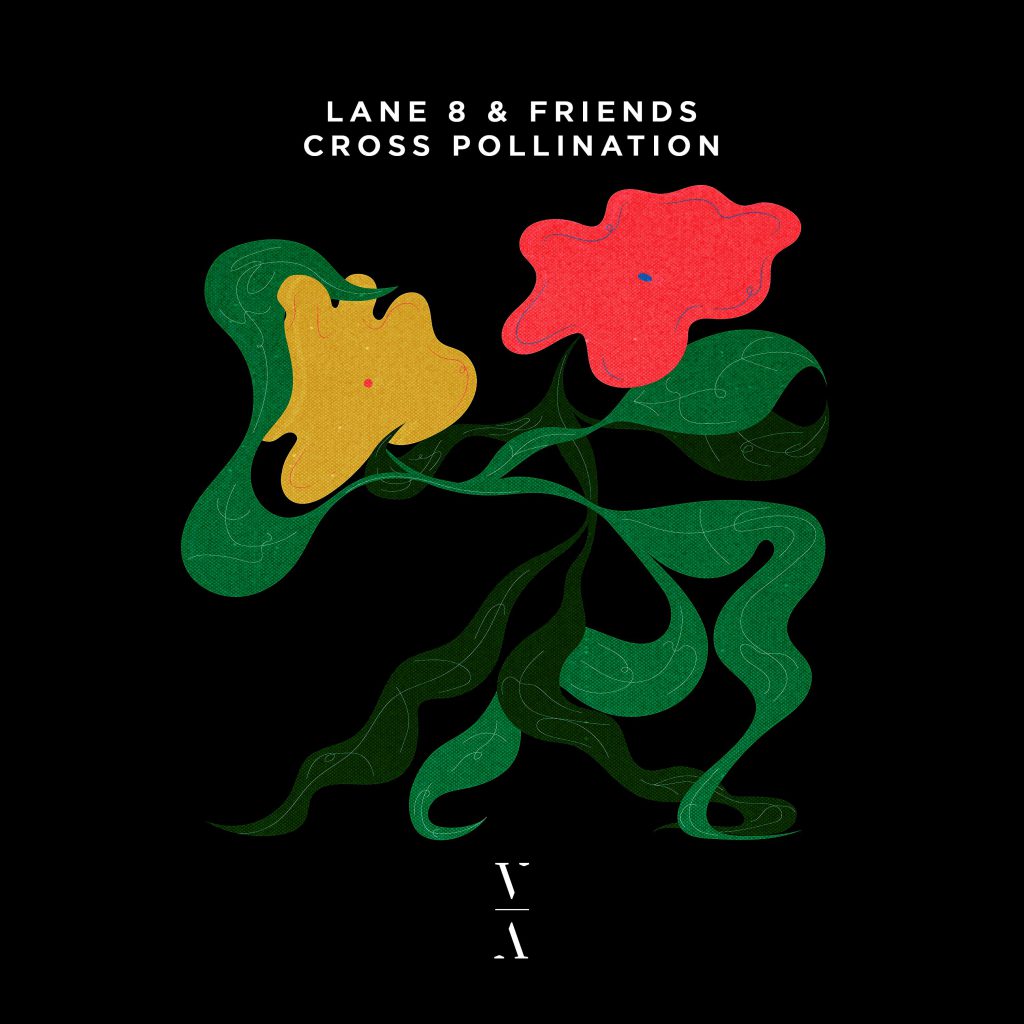 ---
Follow Lane 8 on Social Media:
Website | Facebook | Twitter | Instagram | SoundCloud | YouTube