After playing gigs around the world and releasing music on labels like Anjunadeep, we caught up with Qrion to reflect on the year and explore her story.
---
Momiji Tsukada, better known as Qrion, was raised in the Japanese city of Sapporo and was introduced to traditional instrumental music in her early years by her late father. Finding a passion for music production, she explored different software as a teen and began to build a following on SoundCloud before developing a passion for performing as well.
Qrion often begins her musical creations by using organic sounds from the environment and then layering in electronic features to create stunning soundscapes. Since moving to San Francisco, her music has graced labels like Moving Castle and Anjunadeep and she's grown deep connections with artists like Spencer Brown as well.
The past few years have seen Qrion grow her skills behind the decks as well with sets on Holy Ship and at Tomorrowland. She's also become a beloved addition to the lineup at Anjuna showcases around the world and her appearances at ABGT350 and Group Therapy Weekender were also sublime.
After taking crowds on a journey deep into her serene soundscapes all year long and delivering releases like her Waves and Sine Wave Party EPs, we caught up with Qrion to reflect on her growth as an artist and more. Read on for the full chat, listen to her exclusive guest mix below, and get ready for her set on Groove Cruise Miami where she'll also be giving dumpling-making classes!
Stream EDMID Guest Mix 199 || Qrion on SoundCloud:
---
Hi Qrion, thanks for chatting with us today. Growing up in Sapporo, Japan meant that you had a pretty quiet lifestyle. You were introduced to music early by your father teaching you piano as a child. Was music production a unique hobby in your hometown? How did this contribute to your teenage social life?
There are some friends who're super into music around me, but mostly they're into rock music- more instruments and non-electronic. I did have a close friend who loves chiptune music and internet culture. I think my teenage life was typical nerd stuff, but I'm glad I had friends who love trends, fashion, Japanese idols like your typical Asian teenager. They kept me feel sane.
If I'm not mistaken, your father was a musician, right? How did that influence your connection to music?
My father was a pianist who played in back bands for Japanese pop music and started his career as a pianist who played at a hotel restaurant. Then he moved to Tokyo which is the biggest city in Japan to be a more well-known pianist. I always feel so warm and happy when my grandma shows me footage of him playing behind the famous Japanese singers on TV shows. It definitely influenced me. At our first house, we had a grand piano, e-piano, and huge music CD collections. He always let me listen and play the pianos.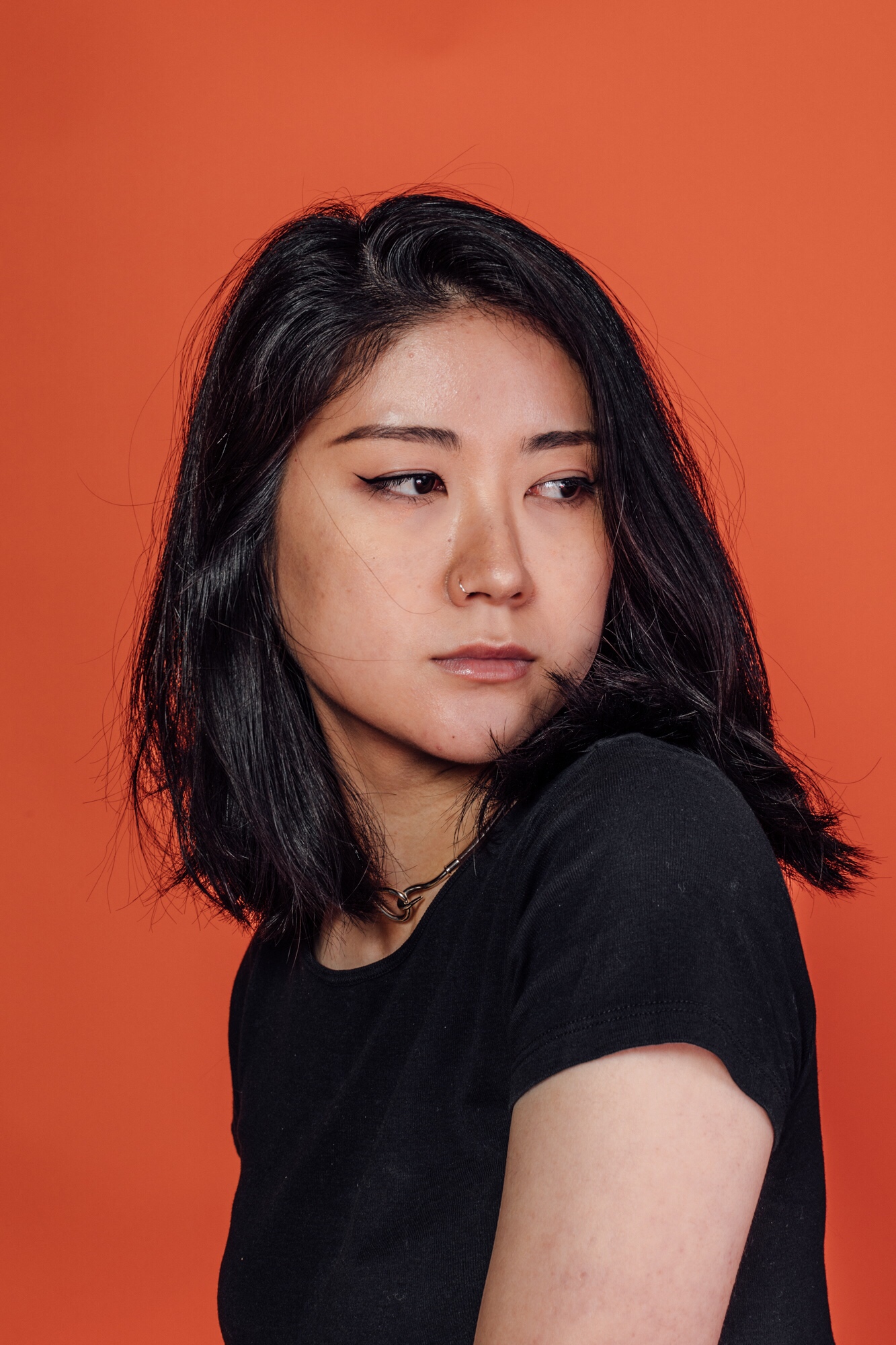 About four years ago you moved to San Francisco and it seems you have acclimated quite well. Has the move brought any culture shock along with it or was the change something you wanted and embraced?
The first year was pretty tough on me. I couldn't speak English at all and always needed my friends to translate, even when I ordered food at a restaurant! How we express feelings and communicate [in English] is way different than the Japanese way. We have a culture called "reading the air" – it's like you are able to read the vibe before they even say something. But in the US it is very straight forward. You say yes or no… Sometimes it's still difficult for me to do that and be straight forward but it's a lot better now than it was when I first moved here! [Laughs]
Spencer Brown has been a significant influence on your career. He mentored you, you've collaborated on productions, and he advocated for you to get onto Anjunadeep. How did you meet Spencer and what has it been like to work so closely with a rising star in his own right?
We have the same booking agent and they invited us to see Oliver Heldens' show in SF. We met randomly and Spencer said, "Hey I listened to your song through their recommendation and I loved it!" It was such a kind and warm moment. We both live in SF and we are both super easy-going people so we decided to have a studio session. It went really well and we made the song called "Foggy April". It made us feel that we're going to blossom to be great music mates! (And actually, we are now) 
You look to your natural environment as the basis of the music you produce. Other producers like TOKiMONSTA and Yaeji immediately come to mind as sharing that inspiration, yet each of you has a truly unique style and sound. Do you think nature is that diverse or is it what each producer does with that inspiration that makes the result so unique?
I think each producer has different inspirations. Some of my friends like working on music constantly and more logically, others like to picture one thing (the view they saw during the trip or from their memories) then work on music, and some think about someone who they love or, like me, remember our childhood memories and things that I don't have now. In my case, it was the environmental sounds of my hometown on the island of Japan. There are greens mountains and a big ocean body surrounding us. I'll get the inspiration naturally from my old memories and being home. 
"Text Me Back at 4 AM" is among my favorite new releases this year. While barely over two minutes long, it's such a luscious journey of natural sound to synths and back. Can you describe your process in creating a track like this? 
Thank you so much! I have loved ambient music since I started to make music. I always wanted to try making an emotional intro for an EP. It was actually around 3 or 4 am so I brought out my late-night emotions with my music software. Of course, people at 3 am are always deeply thinking about something, not happy mostly, more like sad or overthinking. Then the feelings appeared as the arpeggios that are on the track. 
Was the production process for your Waves EP similar to that of your most recent original release, Sine Wave Party? Do you produce all of the tracks with the EP in mind or are they separate projects?
I produce more separately and we pick songs we want to put together! I think depends on the day, weather, my moods, and such that makes each song a little different. It's so interesting but when it's a happy sunny calm day, I can make a song like "Outro" from Sine Wave Party EP which is super chill. But sometimes I make songs like "B4 Montreal" which is way more energetic. I tried to keep my style and put emotions to all track still. 🙂
Additionally, your remix of Andrew Bayer's track "Immortal Lover" was also released recently. What's your approach to reworking a track like this one? Do you start from the ground up?
The original song was super beautiful, so I wanted to keep a smooth melodic line but make it more experimental. It's unusual that I didn't put any kicks or bassy percussions, but I'm glad it turned well with a more ambient sound! I remember I made chords with a warm pad first, then made vocal chops, put reverb and stuff to make them even more emotional. Her voice is so beautiful too, I had such a great time working on the remix! 
Your sets at ABGT350 and Group Therapy Weekender were both very impressive and you'll be closing out the year with performances in New York and San Francisco as well. Is there a certain way you prepare for sets?
I try to make a story in my mix! It depends on if I play a headline show or support. I try to change up my sets of course but can play just house bangers for a whole hour. 🙂 If it's a big show like ABGT, I approach more trance, synth-ish set, if it's a more intimate venue I'll play deeper selections and underground club tracks. I want people to enjoy a wavy diverse set. 
Finally, as you look at 2019 in the rearview mirror, how do you reflect upon your growth and what are your goals for 2020?
I started to use CDJ instead of my live sets and I think the shows I played in 2019 really helped my technical skills and ability to put together a good set. I had a lot of opportunities in 2019 to listen and watch other artist's DJ sets more closely and learned how to produce music better through my studio sessions with Spencer and Motez. In 2020, I want to play more shows and refine my skills as a DJ better at DJ. I hope many more people will listen to the music I make! 
---
Follow Qrion on Social Media:
Facebook | Twitter | Instagram | SoundCloud | YouTube