After the release of his latest album, Progressions, we caught up with Matt Fax to chat about life in quarantine, his workflow, and more!
---
Since first breaking onto the scene, Matt Fax has risen through the ranks to become an artist that any lover of progressive styles should be acquainted with. Constantly pushing the boundaries of his own sound, he uses his own influences to explore new reaches of the worlds he creates while in the studio and constantly delivers music that takes listeners on a journey.
His debut album on Colorize, Contrast, was an absolute stunner back in 2017 and left his growing fanbase craving more of his infectious stylings. So, after a remix album and other releases on a variety of labels including the likes of Anjunabeats and Armada Music, he returned to the label for his sophomore album Progressions.
Filled to the brim with fantastic tracks, Progressions is an album suited best to listen to from start to finish as it takes listeners on a ride filled with emotional, sweeping soundscapes. Looking to gain more insight on the release, we caught up with Matt Fax to discuss the album, his journey as an artist, and more.
Listen to Progressions on Spotify below, download or stream the album on your favorite platform, and read on for the full conversation with Matt Fax!
Stream Matt Fax – Progressions on Spotify:
---
Hey Matt, thanks for taking the time to chat with us today. Let's start off by getting the elephant in the room out of the way, how have you been holding up during the quarantine so far?
Thanks for having me. I've been good so far, I'm used to staying home and not going outside so it doesn't change much to me. This allows me to work more on music and spend some time with my family, which is great!
Aside from broadcasting yourself, I've also seen you pop into a few other streams on Twitch like Club Quarantine. What are your thoughts on the current shift to livestreaming platforms? Can we expect to catch you more often in the future?
I think this is one of the only great parts of this whole situation. You are able to see artists that you couldn't probably see in your hometown or in your country. You just have to log into Twitch and you can see anyone you want. I'm definitely going to stream more, I want to do a weekly DJ mix session and also a few production streams. I need to schedule them
and stick to it.
Livestreams and the coronavirus aren't the reason we're chatting today though. In fact, you just released Progressions, a solid follow up to your debut studio album Contrast that you dropped back in 2018. While you've mentioned that for Contrast you went through numerous restarts in direction, was the process similar for Progressions?
The approach to Progressions was indeed different from the one on Contrast. I wanted to do make as many demos and tracks as possible to be able to select the best ones only. I definitely knew the sound I wanted for the album, unlike Contrast, which is why I've restarted it so many times. On Progressions, I wanted to produce tracks as if I was a nobody in the scene and I had to prove myself.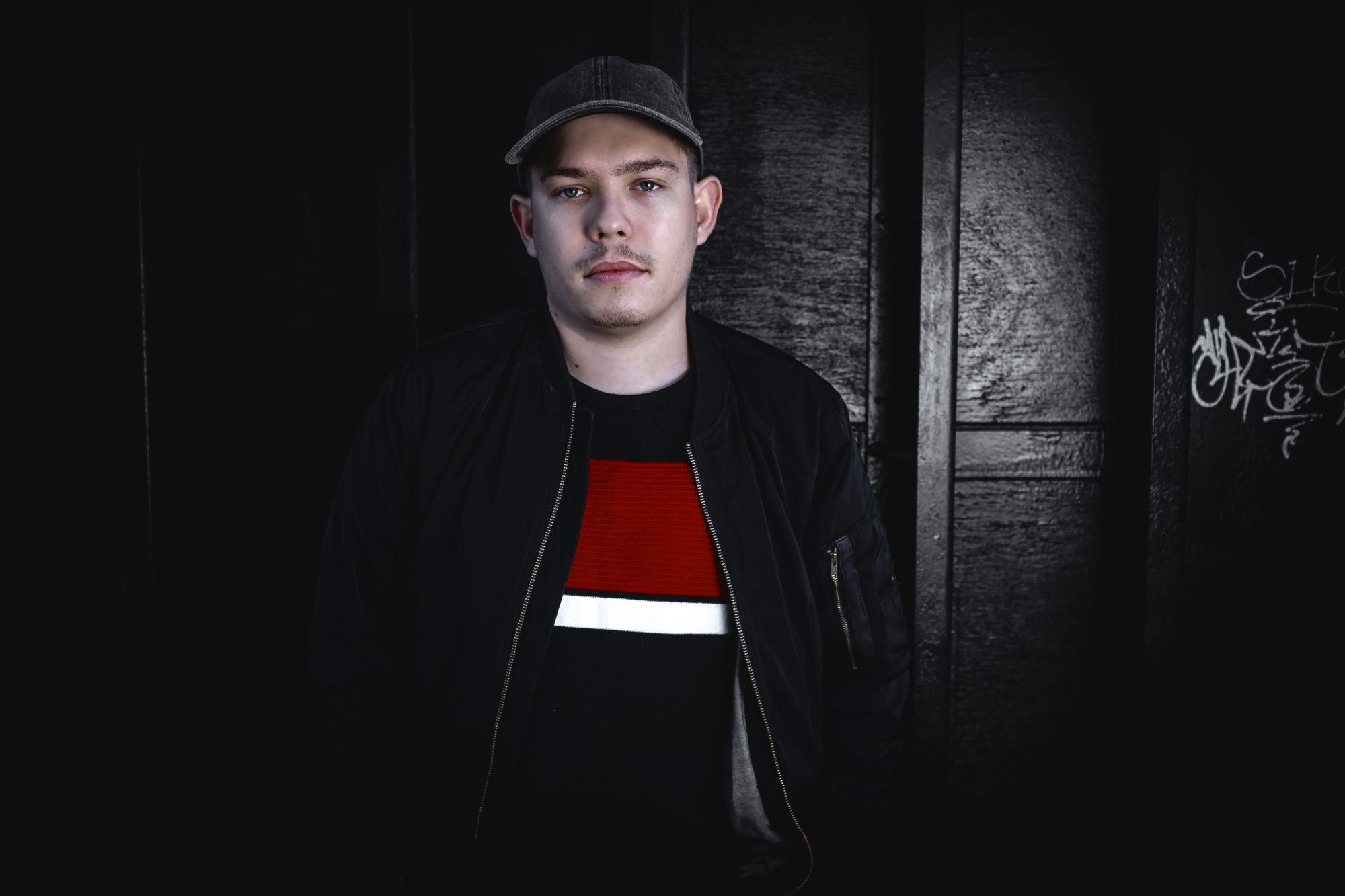 It's nearly impossible to not get lost in the immersive soundscapes you created on tracks like "Autotron," "Risen," and "Shibuya." When you're sitting down in the studio to produce beats like these, what gets your creative juices flowing to create these unique worlds within your music?
I don't really know, I just sit there and make random things until it sounds good to me. Usually, I'd make music after listening to some music or tracks that I like or go to a certain place, just to get inspiration. These things help me to write a track. Also, nowadays when producing, I have a tendency of starting a track, finding an idea, replacing with another one, which I save under a new project in the same Ableton folder. Start again, finding a new idea, save it, etc. And it can go like this for 10-15 versions!
Additionally, you've worked with singer/songwriters over the years like HALIENE and more recently Richard Bedford, Trove, and Mingue. How do you approach releases like these? Do you find yourself drawn to specific vocalists to build tracks around their lyrics or is the process more collaborative?
I first start an instrumental, which is often a DJ friendly version, and sometimes the label comes to me like "yo, a vocal on this tune would take it to the next level," and then they send it to a bunch of singers.
The only exception here is on the Richard Bedford track. I got contacted by his manager back in 2013 to work on the track, but the challenge was too big for me and I never finished the track until I came back and did a fresh version last year.
You've also become renowned for your remixing abilities and recently wowed us with your take on Jason Ross' "1000 Faces." What draws you to the songs that you rework and can you walk us through how you reimagined that track specifically?
When remixing a track, I like to take the main element out of it and building a new track all around it. Sometimes it even leads me to create a brand new original track! For 1000 Faces – knowing the original was Dubstep/Melodub and very happy-sounding, I told myself « ok, let's put it a darker treatment ». I remember starting with the drums first, then playing with the vocals to have an atmosphere to put throughout the track. The first version didn't have that reece bass but a more plucky melody, but I got bored of it eventually.
Earlier this year you put together a stunner of a mix for us to feast our ears on. What's your curation process like when approaching mixes or livesets? Is there any difference between the two for you?
Firstly thank you, I'm glad you enjoyed my mix. When doing a mix for a blog or a radio show, I try to make a harmonic mix to make it enjoyable. It's also the way for me to play tracks that I like. When I'm doing a live set, it's more about playing my own music as it's like a showcase of what I can do music-wise. I also try to play unreleased and upcoming releases of mine, as well as tracks intended to be played live only and that are not
intended for release.
Over the years you've caught the ear of many major artists in the scene including Above & Beyond, Armin van Buuren, BT, and plenty more. What has been the biggest lesson or piece of advice you've learned from working with these artists and their labels?
I think the most important lesson I've learned from these guys is kindness and humbleness. It's extremely important to be down to earth and not take things for granted. Another thing I've learned is that it can take time to get to a certain level, but as long as you want it, you'll get it at some point.
As someone who has been involved in the scene for over a decade now both as a fan and an artist, what do you feel has been the biggest change you've experienced? Is there anything you miss from those early years?
I do miss the times where making music was not so accessible and easy, because it kind of oversaturated the market and new artists pop up every day. It's also not such a bad thing, as it can push you to be better and find a sound the others haven't tried yet. I also think the streaming services have been a big change for us artists, in a good and a bad way.
You can have your music heard by millions of people, and gain new fans every day, but on the other hand, getting 1 million plays is not much of an accomplishment and is not as « exciting » as it should be. Back then when you sold 1 million copies of your album or single, it was something totally incredible and it'd boost your career. Nowadays numbers don't mean as much as they used to.
Finally, if you could share an inspirational message for your fans around the world during these trying times, what would it be?
Stay home, enjoy your family, take care of each other, it might take some time before everything goes back to normal, but we will be alright as long as we respect the lockdown.
Watch your favourite artist's livestream, donate to them when possible, send them as much love as possible. And to all the healthcare staff currently working against this virus, I admire you and thank you from the bottom of my heart. Thanks for saving lives.
---
Connect with Matt Fax on Social Media:
Website | Facebook | Twitter | Instagram | SoundCloud