Fresh off the release of her album Neon Jungle, we caught up with CloZee to talk about her artistic growth, her inspirations, and so much more!
---
When it comes to bass music, no one does it quite like CloZee. The French artist has captivated audiences across the globe with a captivating, ethereal style of music known as world bass. Marked by high energy, deeply layered sounds and infectious rhythms, songs like "Koto" and "Harmony" have propelled CloZee to massive success. Aside from her original tracks, she's offered up some truly mind-bending remixes of Ganja White Night's "Chak Chel" and Apashe's "Majesty."
After dazzling the bass music community with Evasion back in 2018, Neon Jungle once again proves CloZee's mastery of both composition and production. Over 10 tracks, CloZee bends minds invokes some deep imagery with her deep, rhythmic bass-lines and sweeping melodies. Tracks like "Amazonia" and "Winter is Coming" put her instrumental prowess on full display, while "Air" featuring Sauvane and "Us" featuring The Kite String Tangle demonstrate a seamless connection with the vocalists.
We caught up with CloZee and touched on everything from her background as a guitar player to the rise of livestreaming. While CloZee's tour is on hold due to the pandemic, we're eagerly awaiting the chance to hear Neon Jungle at a show or festival once it's safe to come together again!
Stream Neon Jungle below, download or stream it on your favorite platform, and read on to see how her career has changed over the past few years!
Stream CloZee – Neon Jungle on Spotify:
---
Hey CloZee! It's an honor to have you with us. We can't get enough of your new album Neon Jungle. Can you speak a little bit about your inspiration and creative process for the album? 
Thank you! <3 A lot of people tell me "when I listen to your music, I feel like I'm in a forest or a jungle." That's very often where my inspiration is coming from landscapes, nature, organic shapes, and sounds.The name Neon Jungle has both an electronic and organic feel, visually and aurally, so it was, to me, a great description of my music and vision for this next album (and the tour that will follow its release).
My creative process is always different depending on the songs: Usually, I go back home, between my travels or tours, I sit down in my studio and compose music remembering all those different experiences, images, and sounds I collected during those trips. Sometimes, I write some ideas down the road, but only the beginning of songs. The only song I fully composed on the location of its inspiration is the title track "Neon Jungle," that I wrote in Costa Rica.
Your third single from Neon Jungle, "Us," features The Kite String Tangle on vocals. Do you have a different approach for vocal tracks than for instrumental ones? What's the background on how you came together to create the tune?
I originally created the first version of this song in Australia in February 2019, inspired by my very first time and experiences in the country. It was just an instrumental at the time. About a year later and after playing it a few times as the introduction of my sets, I felt like it was missing something. So my team and I decided to reach out to a couple of vocalists to see if anyone would be interested to collaborate on it. The Kite String Tangle answered right away, with an AMAZING top line, and he's coincidentally Australian as well. It just felt amazing to wrap up a song with a full Australian feel.
Vocal tracks are definitely a different approach. In fact, I edited and deleted many elements from the original instrumental to let room for The Kite String Tangle. It was the same thing for the other vocal collaborations of the album ('Air' feat. Sauvane, and 'Long Live The Chill' feat. Sir Bishop).
Was the production process for Neon Jungle similar to Evasion or did you focus on other aspects of your music? 
Evasion was a way more intimate project. It was also composed during a different part of my life, where I was questioning a lot myself about what I want, where I want to live, how I could improve certain aspects of my personal life. Since then, I decided to move to the US and definitely got some answers. I'm more certain about where I want to go.
For Neon Jungle, I focused way more on the imagination and the creation of a new world, both visually and aurally. The visual aspect of the album is more defined compared to my past work. The artwork, the videos, the live show (hopefully presentable soon): I really wanted to have this particular atmosphere and this safe place for the listeners. I was feeling more free from my feelings in a way.
Since the release of Evasion how do you think you've grown as an artist?
Evasion was my first album and it was released during my first headlining tour (Evasion Tour – 40 shows in 2 months). The whole experience was super intense and hard, but I grew so much as an artist and person! Bringing my own vision, stage production, story, growing with a new team, trying to put out the best show every night for so many people, and seeing how much everyone was excited every night… I learned that I needed the live aspect so much in my life and career.
Neon Jungle is my second full-length album and the particularity of it is that I created the album while also thinking about the live show, the stage design, the visuals, etc. That was a new way of creating for me, and I think I'll always do that until I stop touring (if I ever do, haha).
You've created some incredible remixes as well, including Apashe's "Majesty" and Ganja White Night's "Chak Chel". When building your remixes, do you focus on one aspect or do you prefer looking at the song as a whole?
I think I always look at the original song as a whole. I analyze the theme, the main feeling, and the essence of the original track, and I just tell its story with my own sound.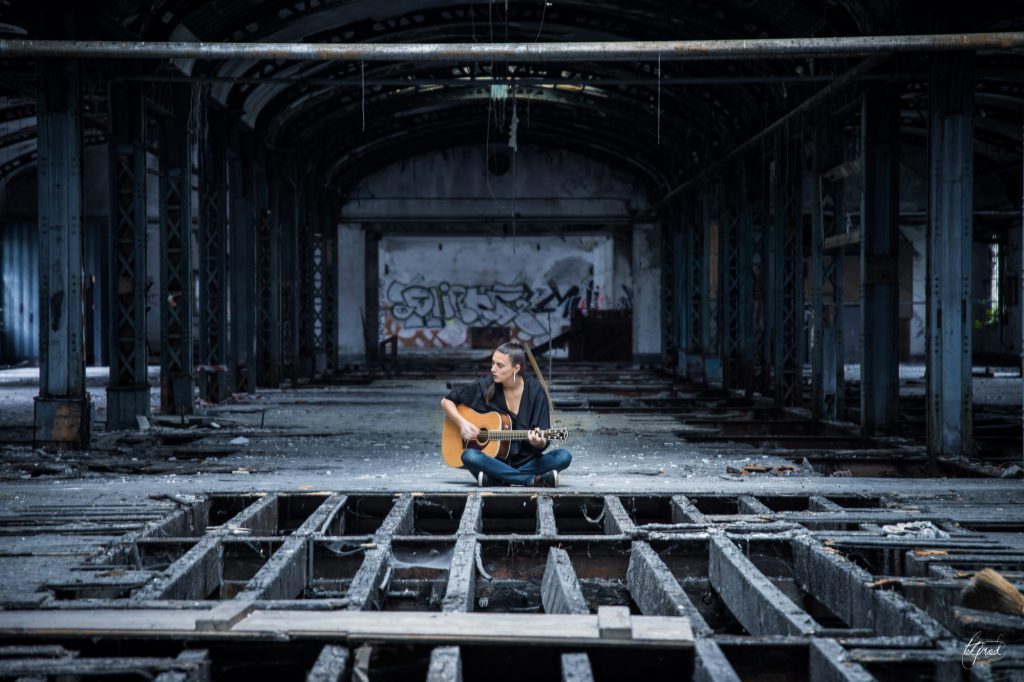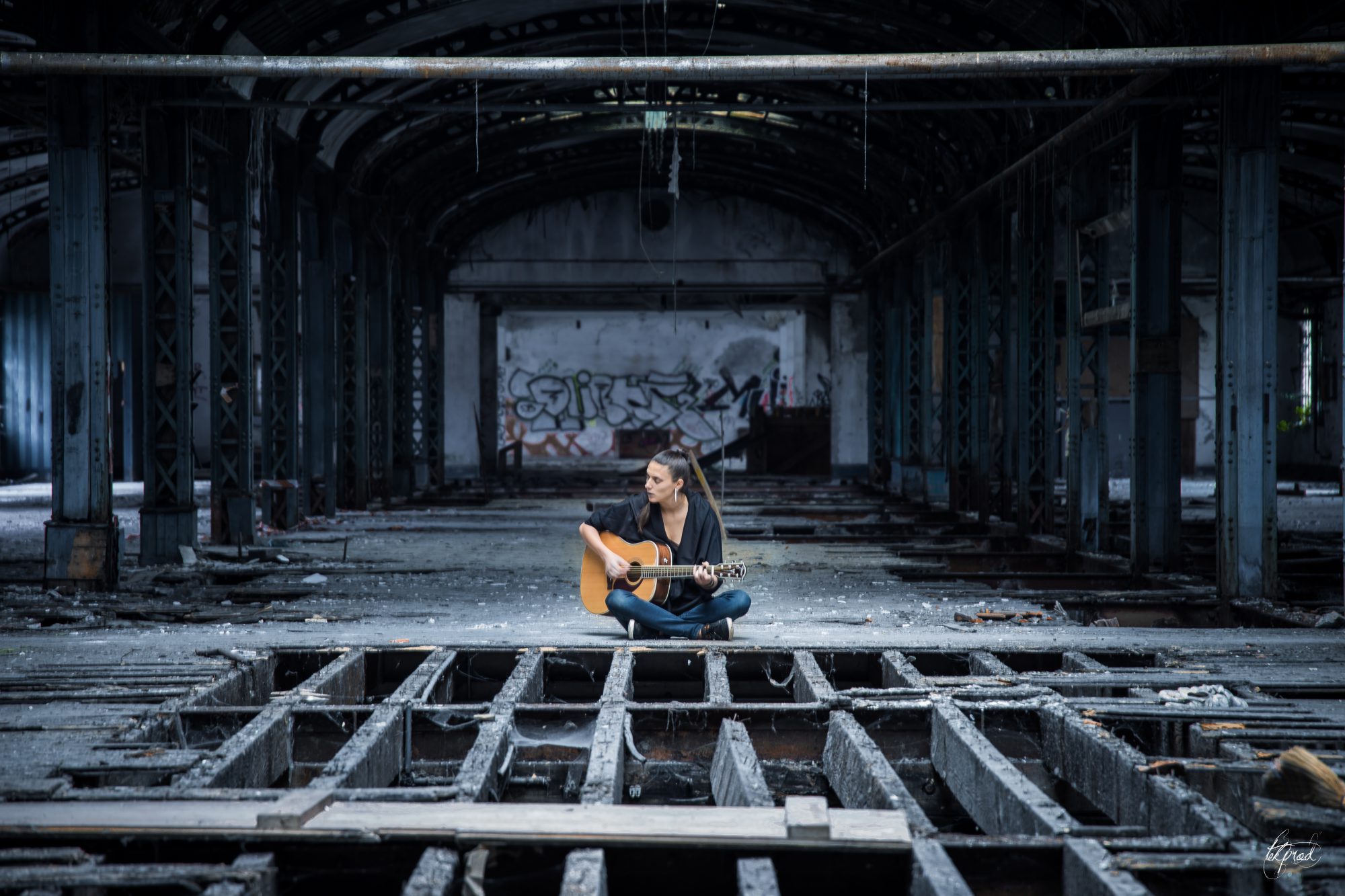 Aside from producing, you're also an excellent guitar player. How has that background influenced your production? 
The guitar is the instrument that brought me into music production. I started playing the guitar when I was 11. When I was 16, I wanted to record my guitar compositions so I bought all my music gear with the money I had from babysitting (PC, FL Studio, sound card, microphone). At the time, I was really into electronic music, inspired by The Glitch Mob, Pretty Lights, Eskmo, Bonobo, Amon Tobin. I naturally started to add some electronic elements to my guitar compositions. Since then, I'm still using my guitar as the main tool to compose, research melodies, chord progressions, etc.
How has quarantine affected your production? Do you feel like you have more free time or do you feel more pressure to create music? 
I actually haven't written anything during quarantine, I just worked on the livestreams and wrapping up Neon Jungle and the promotion around it. My inspiration was down from being locked down for so long in the same place. I need adventures, travels and live music to feel inspired again. Hopefully soon, it's already better for a few weeks! 
In a similar vein, how do you feel about the rapid rise of live-streaming over the past few months? 
A lot of really cool ideas came out from those livestreams. Some artists are really trying to bring some original stuff to entertain people, like I'm thinking Chet Porter's underwater set or San Holo's slow-motion set. I definitely enjoyed watching many of them. I think it's definitely a quarantine thing though, I don't think people will continue watching livestreams as much when the shows are back.
The excitement for livestreams are already fading out. Nothing can replace the vibe and energy of a real show. The first livestreams I've done were fun but also kind of strange, to pretend and act like you have thousands of people watching you play in your room when there is actually only your girlfriend and dog listening at the moment [Laughs] which is great too, but just very different.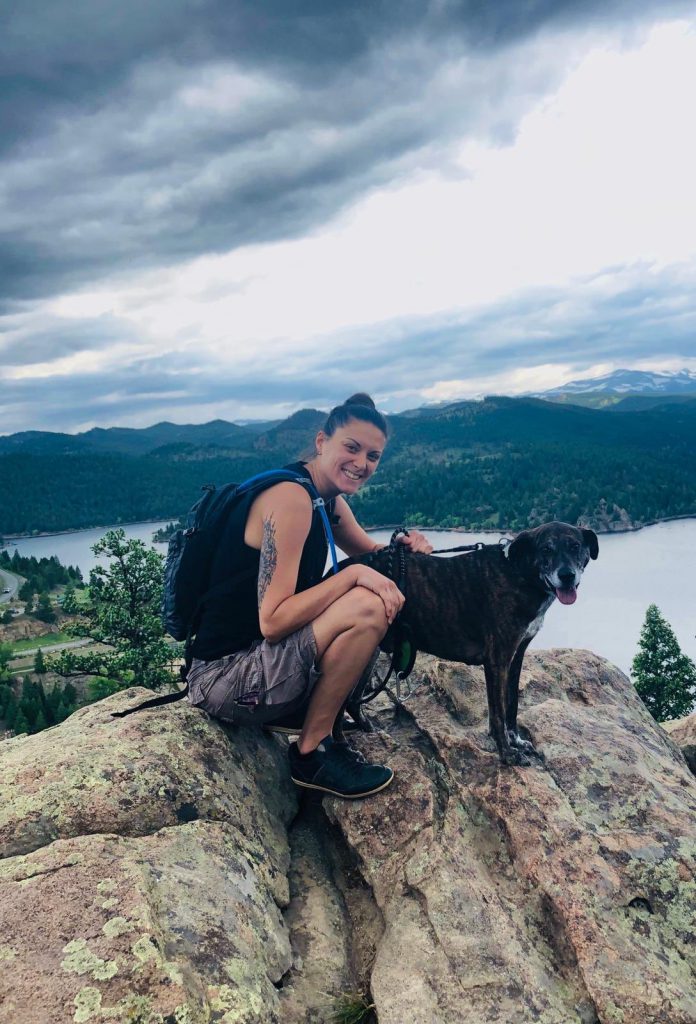 What have been some of the biggest obstacles that you've faced so far in your career? How did you overcome them? 
I think just wondering if I can make a living or a career with my kind of music. As a french girl living in the south of France, and being one of the very few people who make this type of music in Europe, I was always doubting. Big thanks to the internet and a lot of hard work, my music reached to the right listeners and people. I think when I had my first USA Tour in September 2014, I really realized there was a way to make it, which was most probably impossible or way harder if I had only a few opportunities in Europe. 
Let's end with a fun one: you recently posted a picture of you and your dog enjoying some fresh air on a hike. What's your favorite hike that you've ever done?
My favorite hike ever was in Les Pyrénées (France) to go to L'étang du Laurenti. The second was one in Hawaii (on Oahu), but I can't remember the name. 
---