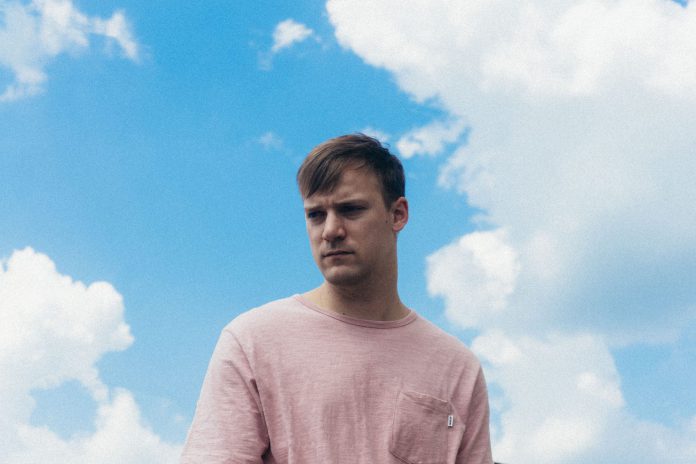 After a string of fantastic releases in 2019 Paraleven is closing out the year by returning to This Never Happened with another solid offering, the Soloma EP.
---
If you love the melodic styles of dance music then there's no doubt that releases on Lane 8's imprint This Never Happened have graced your speakers. Constantly on the hunt for fresh faces who create music that tugs at your heartstrings, he's delivered time and time again with talented artists. One of those artists who has left a lasting impression this year is none other than Paraleven.
Based out of Atlanta, Paraleven really began to carve out his space in the dance music scene in 2019. Debuting on This Never Happened back in July with the Ripples/Siphon EP, he then remixed Lane 8's "No Captain" before returning to the label for another round of beats before the year came to a close. Dubbed the Soloma EP, it features three new stunners from the depths of Paraleven's creative mind.
Kicking things off on the EP is title track "Soloma" that features progressive riffs and a booming bassline that gets your blood pumping and feet moving immediately. With layered chords and drums that keep you from floating away into a dreamlike state, it's a track that will surely find its way into sets for some time to come.
"Keep Going" continues the theme of progressive vibes as the track builds up and releases an amazing amount of energy as the beat drives forward. A shuffler's delight, it's filled with moments where you simply want to get down on the dancefloor but also serene breaks to take a breather. On"Hide," Paraleven teams up with Mont Blvck to guide listeners into a state of electronic bliss yet again to close out the EP with a track that is delightfully captivating from start to finish.
Take a listen to Soloma on Spotify below, download or stream it on your favorite platform, and let us know what you think about the latest release from Paraleven in the comments!
Stream Paraleven – Soloma EP on Spotify:
---
If you loved the sounds on the Soloma EP then you're in luck because Paraleven will be touring in 2020.
That's right, Paraleven will be joining Lane 8 for 12 of the stops on the upcoming Brightest Lights tour that was announced earlier this fall. He'll be gracing the stage in cities like Dallas, Portland, Salt Lake City, and Orlando to warm up the crowd and get everyone grooving. Head over to his Facebook Page for the full list of dates he'll be appearing!
---
Paraleven – Soloma EP – Tracklist:
Soloma
Keep Going
Hide
---
Follow Paraleven on Social Media:
Facebook | Twitter | Instagram | SoundCloud