2018 was without a doubt a standout year in the world of electronic music, with a multitude of remarkable albums gracing our headphones. 
---
2018 was truly an exceptional year from an electronic music perspective, with a multitude of singles, EPs, and albums released that pushed the boundaries of what was possible within the genre. From house to trance to experimental bass and more, there were more albums that we loved than we could possibly count, and picking just ten proved to be a bigger challenge than ever this year.
Join us, then, as we round up our ten favorite albums of 2018, and relive some of this year's most best musical moments.
Our 10 Favorite Electronic Albums of 2018
---

10. G Jones – The Ineffable Truth
If there's one bass music release that made the masses sit up and take notice in 2018, it was without a doubt G Jones' debut 12-track album, The Ineffable Truth. The album set a new bar for innovation, weaving a multitude of different styles together for an album that still manages to be surprisingly cohesive while expressing a huge amount of creativity in a genre that is all too often plagued by formulaic sounds.
The Ineffable Truth contains a vast array of styles, from the incredibly relaxed, ambient tune "Everything All at Once", to the incredibly heavy "In Your Head". The real standout, though, falls somewhere in between, as the changes in rhythmic subdivision in "Time" make it insanely engaging and fun to listen to. It's one of those tunes that draws every ounce of your attention. G Jones is a true innovator, and this album showed that he's carrying the torch of the creative spirit in experimental bass music.
---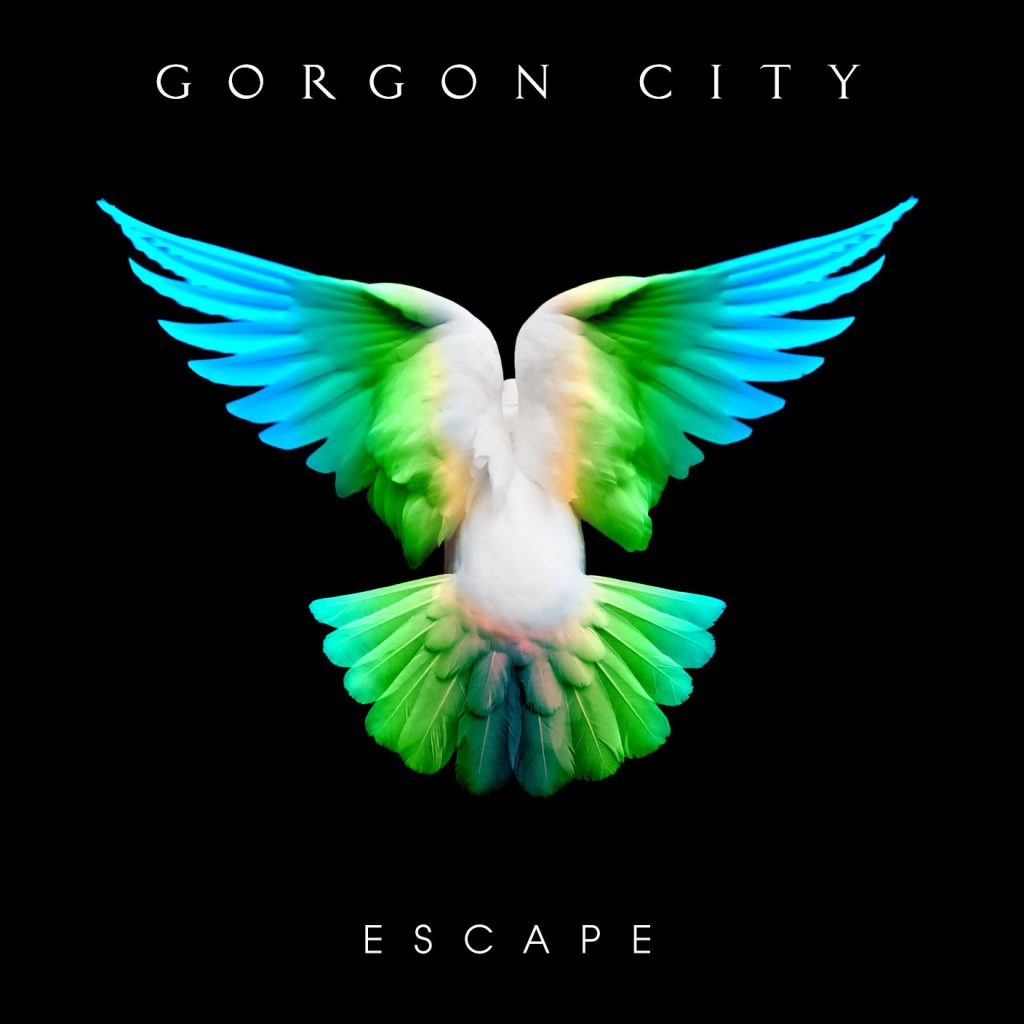 9. Gorgon City – Escape
It's hard to believe that Gorgon City has only been around since 2012, but ever since the duo got together and started producing some of the scene's most recognizable house music, to say they've been unstoppable might be a bit of an understatement. With the release of their debut album, Sirens, in 2014 and their Kingdom project on Spotify just last year, we weren't expecting another full LP so quickly–but that's what we got with Escape, and we've been loving it ever since it first hit our headphones.
Overflowing with beautiful melodies and vocal hooks that will be stuck in your head for days, Escape is a verifiable case study in all the things that make Gorgon City the unstoppable force in the house music scene that they have become. Featuring vocals and collaborations with acts such as Duke Dumont, Lulu James, and Josh Barry, the 12-track album has a number of standouts, but my personal favorite is the lead track, "Kingdom." And if you're in the mood for a more dance-forward flip of some of the tracks, don't miss the Terrace Dubs, especially the infectious redo of "One Last Song" that has held a prime spot on our playlists all year long.
---

8. Claptone – Fantast
With a touring schedule that rivals the hardest working in the industry, Claptone has been on a mission to spread the sounds of house through every nook and cranny on this spinning rock in the cosmos. Add to that his dedication to his Clapcast radio show and one would be left to wonder just how he found the time to deliver the spectacle of sound that we know as his sophomore artist album, Fantast–but he certainly pulled it off, offering up a musical escape full of romantic melodies and a divine vocal groove!
You may have become privy to the splendor of Fantast as fan favorite tracks "In The Night", "Under The Moon", and "Stay The Night" could be heard billowing through the big speakers at events all season long. But it's lesser-known tracks like "Wildside" and "A Waiting Game" that pull at the heartstrings with a clear focus on the many layers of love. A wildly passionate expression of house music in its most spectacular form, it should come as no surprise that Fantast is high up on the list of our favorite albums of 2018!
---

7. RL Grime – NOVA
Although we first discovered RL Grime under his alias Clockwork, when he began putting more emphasis on the trap side of his work, it was impossible to not fall in love with his larger than life sound. Dropping VOID back in 2014, he kept his fans waiting four more years for another album, and when he released NOVA this year it was clearly well worth the wait.
Clocking in at a total of 15 tracks, RL Grime guides listeners in an effortless manner through a variety of styles in the realm of bass music. Looking for some absolute trap bangers? NOVA has you covered with tunes "Feel Free" and "Stay For It" amongst others, but it also offers listeners his own exploration and growth. Tracks like "I Wanna Know" and "Shrine" bring in future bass elements and emotion while "Pressure" pummels you with heavy, chaotic beats that will leave anyone awestruck.
If you had to narrow this album down to three tracks that exemplify his mastery in the studio, they would be "Era", "Pressure", and "I Wanna Know". These three tunes specifically show off the diversity that RL Grime can bring to the table and execute in a perfect manner. This extends beyond just the home listening experience, as well, as he blends the tunes seamlessly in a live setting to create a dynamic journey that will make you want to catch every minute.
---

6. ZHU – RINGOS DESERT
If you're looking for something that breaks the current mold of electronic music and brings something remarkable to the table, look no further than ZHU's RINGOS DESERT. The formidable 14-track album showcases the uncanny depth and diversity of ZHU's sound, keeping us enamored from start to finish with his infectious melancholy beats.
Recorded in the desert outside of Sante Fe, Ringos Desert embodies the raw emotion and vibrations felt by ZHU and his band while out amongst the elements. With overtly dark undertones throughout the entire album, ZHU takes the listener on a tragic journey of heartbreak and betrayal that looks to the desert for the healing, which it finds by the final peaceful track "My Life" with Tame Impala.
Ringo's Desert is a true work of art, mesmerizing the listener as it transports you to the shadows of the desert through majestic tracks like "Desert Woman," "Guilty Love," and his collaboration with TOKiMONSTA "Light It Up." ZHU, thank you for taking a risk and creating something so unique and sincere. This one has been on repeat for months and will be for many more to come.
---

5. Jon Hopkins – Singularity
Back in our first half round up of albums you might have missed in 2018, we told you to check out Jon Hopkins' latest album, Singularity, and with good reason-–as we know now, Singularity is in the running for Best Dance/Electronic Album at the Grammy Awards this year. Hopkins himself is a bit of an enigma in the electronic world but sports a laundry list of achievements: five albums; film score work, including the film Monster; two albums with Mercury Prize nominations; and a string of songs produced for bands including Coldplay.
In 2018, Hopkins continued touring to support the album with a new live show and shared his style of relaxation and meditation prowess (see his BBC Radio 1 Mindfulness Mix). The superlative title track has also gotten the remix treatment, most recently with this gem of a remix by none other than techno darling ANNA. All in all, the 39-year-old producer can't say he's had a bad year by any calculation–but press play and let this singularly incredible album speak for itself.
---

4. REZZ – Certain Kind of Magic
2018 has been a hell of a year for Canadian DJ and electronic music magician REZZ. After taking her first swing at an artist album last year with Mass Manipulation, her sophomore album, Certain Kind of Magic, further cements her unique trademark in the world of EDM: music that seems to come from the far reaches of the galaxy and is unlike anything we have ever heard before.
The opening track sets the tone, building dark aural atmospheres and psychologically thrilling melodies, while the following track "Hex," features breakout producer 1788-L and continues with spooky, at first seemingly disjointed bass-riffs which coalesce into a magnificent paranormal ride into the depths of her mind and soul. "Life and Death" channels both REZZ's signature sound melded with unapologetic, unbridled energy and a trippy interlude in between drops.
Perhaps more surprising are the moments where the album departs from the norm, most evident in her collaborations with Kotek in "Teleportal" and Flytch in "Toxin." The former opens with REZZ's signature haunting, reverberating bass rhythms,  evolving into a grandiose melange of warped sounds. The latter achieves easy crossover appeal by slightly subduing REZZ's typical mind-scrambling sounds for a more head-bobbing, easily digestible mix of heavy harmonious bass and guitar riffs amid a softer, more streamlined sound. Give it a listen and see why Space Mom's second artist album is one of our favorites of 2018!
---

3. The Glitch Mob – See Without Eyes
See Without Eyes marks The Glitch Mob's first studio album since 2014's Love Death Immortality, and it was certainly worth the wait. The trio held nothing back as they presented this 11-track spectacle and later, a full visual companion. It was easy to tell that this masterpiece was created to listen to as a journey and was written as a full story to be interpreted by the listener.
With each track came an accompanying music video, which gave the listener a more holistic visual experience. The trio partnered with TheWaveVR to create an opportunity for the album to be consumed as a multisensory virtual reality experience. Aided by the beautiful visuals created by StrangeLoop Studios, See Without Eyes came alive on screen as a literal world to be explored by listeners.
Each track of the album has its own distinct sound, and vocalists including Rituals of Mine, Arama, and Elohim bring a lightness to shake up the heavy industrial and bass-heavy sounds. The standout track was "Take Me With You" featuring Arama, but in true The Glitch Mob form, each track is has something special about it. Give it a listen and check out the videos for an unforgettable full-body listening experience.
---

2. Lane 8 – Little By Little
2018 has been such an incredible year for electronic music albums that it's almost easy to forget what happened at the very beginning, but looking back to January, it's clear that one of the biggest standouts was Lane 8's sophomore LP, Little By Little. Clocking in at just under an hour, Little By Little features ten tracks of beautifully intricate instrumentation and atmospheric grooves that are steeped in the American producer's signature sound.
It's a bit of a cliche to call an album a journey, but lacking a better word to really describe it, that's just what Little By Little is. Press play at the beginning of "Daya," and you're transported to another world, getting lost in the unique character of each track. There are plenty of great tracks, but some of the album's best include "No Captain" featuring POLIÇA, "Coming Back to You" featuring J.F. July, and the gorgeous mid-album "Stir Me Up," all of which stand on their own as truly exceptional tunes in their own right.
If you can't get enough of Little By Little, make sure to check out the remix album, which features takes on some of the album's most notable tracks. Come for Dirty South's remix of "No Captain," but stay for Tinlicker's transformational take on "Clarify"–you won't be disappointed.
---

1. RÜFÜS DU SOL – SOLACE
When it came time to round up 2018's top albums, there was little doubt in anyone's mind that RÜFÜS DU SOL's incredible third album, SOLACE, would be at the top of the list. Even though 2018 has been full to the top with exceptional releases, SOLACE still manages to stand head and shoulders above the rest, bringing together sweeping soundscapes, supremely danceable beats, and raw, brilliant emotion in a way that only RÜFÜS DU SOL can manage.
For SOLACE, the trio opted to flip their strategy a bit, focusing on lyrical content instead of making purely dance music, and the results are evident. After moving to Los Angeles from Australia to write the album, the group spent some time together in Joshua Tree seeking inspiration, and from it came nine tracks that each have their own unique character, mood, and sound.
From the soft, warm opening chords of "Treat You Better" to the arpeggiated beauty of "New Sky" to the singular groove of tunes like "Eyes" and "No Place," there is hardly a track on the album we haven't listened to on repeat a million times. But SOLACE is truly at its best when it's at its most vulnerable, and nowhere is that vulnerability more apparent than in the LA-inspired "Underwater," which quickly became one of the album's standouts.
Regardless of which one is your favorite, though, you can't go wrong with this album–so give it a(nother) listen and relive one of the absolute best musical moments of 2018.
---
What were your favorite albums from 2018? Let us know in the comments!