Gorgon City is building off the release of their latest album Escape with a six-track rework package for you to explore some of their tunes in a new way.
---
Back in August, Gorgon City had us falling deeper in love and drifting away into a different world with the release of their latest album Escape. Coming after years of patiently waiting while being teased with singles like "Real Life" with Duke Dumont and NAATIONS, the album showed off some of their best work yet and has been well received by tastemakers and fans alike. Now, the UK-based duo has given us even more reasons to dance the night away with the release of the Escape Terrace Dub EP.
Featuring six remixes of some of the most popular tunes that were released on Escape, the Escape Terrace Dub EP puts a dancefloor-focused spin just in time for their upcoming tour. This club-ready rework gives listeners some solid touch-ups throughout, with a more gritty bassline on "Blame" and a deeper cut of "Overdose" that will have you falling head over heels.
Check out the Escape Terrace Dub EP below, let us know what your thoughts on the remixes are in the comments, and scroll on for the full list of their upcoming tour dates so that you can catch them live in a city near you!
Related: Read our in-depth chat with Gorgon City's Matt Robson-Scott for a look into their live tour, what goes on behind the scenes in the studio, and more!
Stream Gorgon City – Escape Terrace Dub EP on Spotify:
Stream or purchase the Escape Terrace Dub EP on your favorite platform!
---
Gorgon City – Escape Terrace Dub EP – Tracklist:
Kingdom (Terrace Dub)
Blame (Terrace Dub)
Let It Go (Terrace Dub)
One Last Song (Terrace Dub)
Never Enough (Terrace Dub)
Overdose (Terrace Dub)
---
Catch Gorgon City on the North America & UK Escape Tour: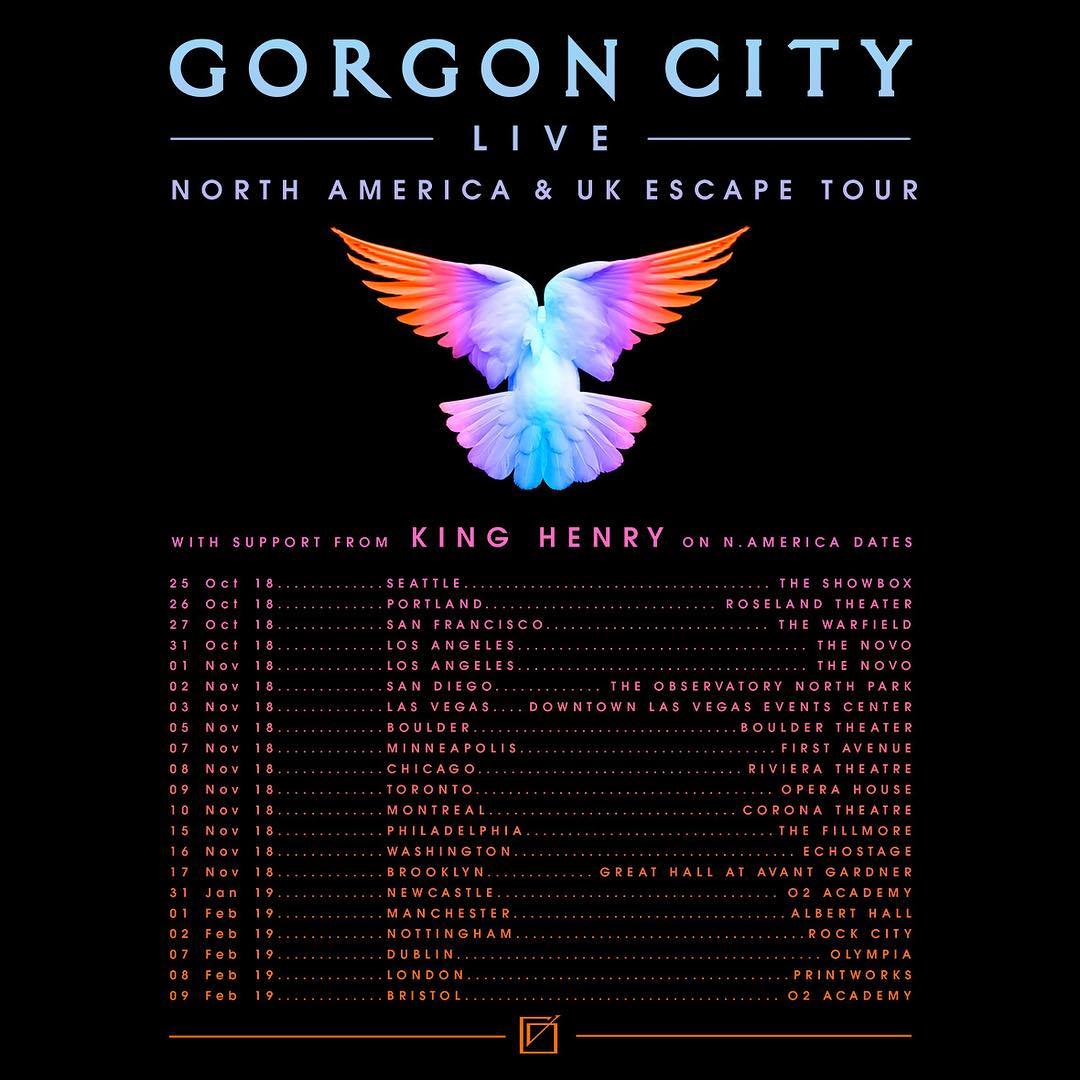 ---
Connect with Gorgon City on Social Media:
Website | Facebook | Twitter | Instagram | SoundCloud | YouTube