We had a chance to sit down with Tinlicker at Escape: Psycho Circus to discuss their latest music, working with some of the most renowned labels in dance, and what comes next. 
---
It was 2012 when the Tinlicker project officially came to life. The brainchild of Micha Heyboer and Jordi van Achthoven, the project was neither producer's first foray into the world of electronic music, but it's certainly taken off in epic fashion. The duo spent some time honing their signature sound–an unusual blend of progressive, techno, and house that makes neatly categorizing them a bit of a challenge. But it works, and Tinlicker is quickly gaining a reputation for producing some incredibly innovative, poignant, and downright gorgeous music that has captivated their fans along the way.
With a wide array of releases on renowned labels such as Anjunadeep, mau5trap, Armada Electronic Elements, and Feed Me's own Sotto Voce (the home of the pair's first release), Tinlicker is absolutely on fire of late, and it's exciting to see them getting their due. Some of their most recent tunes are surely ones you recognize, such as their transcendent original, "Nothing Without You" featuring Thomas Oliver and their remix of Gabriel & Dresden's "Underwater" off of their 2017 album, The Only Road.
We had a chance to catch up with Micha from Tinlicker just after a stunning main stage performance at this fall's edition of Escape: Psycho Circus. Read the full interview below to learn more about their new music, what it's been like working with some of the industry's best labels, and much more.
Check out Tinlicker's Escape: Psycho Circus 2018 Mix on SoundCloud:
---
Erin: First of all, congratulations on playing the main stage here at Escape–that was a big accomplishment! How did you prepare for your set and how do you feel now that it's done?
How did I prepare… I don't know, I just think of the tunes I want to play and how I can fit them into an hour.
[Laughter from everyone]
We constantly make music and make edits of things that we love, and this period of time is just a reflection of what we like right now. An hour is short, so you really have to kind of think about it because you can only play a certain amount of tunes. But it's not that I overthink it, you know, or over-plan it, I think I was just sitting here on the couch thirty minutes before going, "Oh yeah maybe this one, yeah, okay… done."
I really enjoyed the set. It was empty when it started and then it filled up. It was a nice setting and it was pretty cool, definitely rewarding playing the main stage.
Erin: It was an amazing set.
Oh, you liked it?
Erin: I did. I absolutely loved it.
Grant: What's your preferred amount of time for a set?
Probably two hours. Two hours, maybe even more, but with two hours you can play tunes that you might not play on a stage like this. Like the chapters that you can basically take out of a book but are still really nice and it gives more depth to the set. Sometimes, I guess you kind of have to play the tunes that people really want to hear. It's harder to surprise them. But it's nice to see when you play the tunes they really want to hear and they're happy. Sometimes, you want to play a tune and they're like, "What the hell is this?" [Laughs]
Erin: So you've released a lot of music this year including "Nothing Without You" and your recent edit. What can you tell us about the inspiration behind that track?
Well, I come out of Drum & Bass and I've known Thomas Oliver from Drum & Bass, like he's done a few songs for Black Sun Empire. So we've been in touch for a long time. He lives in New Zealand, which is basically the other side of the world since we're in Holland, but he's an amazing singer and he's just open to trying new things and so are we, so that's the thing that kind of connects us.
We're both not from this genre and that creates something really special, I think. He came up with the lyrics and they even touch me. It's a special tune. When we heard his voice on it, we were like, "Yeah this is a special tune," and that's why we re-did the tune at the end because it deserves even more attention. This is more like a dancefloor version and the other one is more like a radio thing.
Erin: You've done some previous work with Thomas Oliver in the past, so how did that relationship come to be?
He's a Drum & Bass fan. [Laughs] That's basically it. I met him at a show in New Zealand and then he wanted to do some vocals. So we tried and it worked, and we stayed in touch. He lives in Berlin now because his own band is getting more and more successful. If you haven't checked it out, check out his own personal work–it's amazing too.
But yeah, we sometimes just send each other music and then try something, because his voice is just golden. I wish I could sing like that. It's just knowing someone, being friends and having the same kind of vision about music that makes it work. We don't want to be super commercial, we want it to touch someone.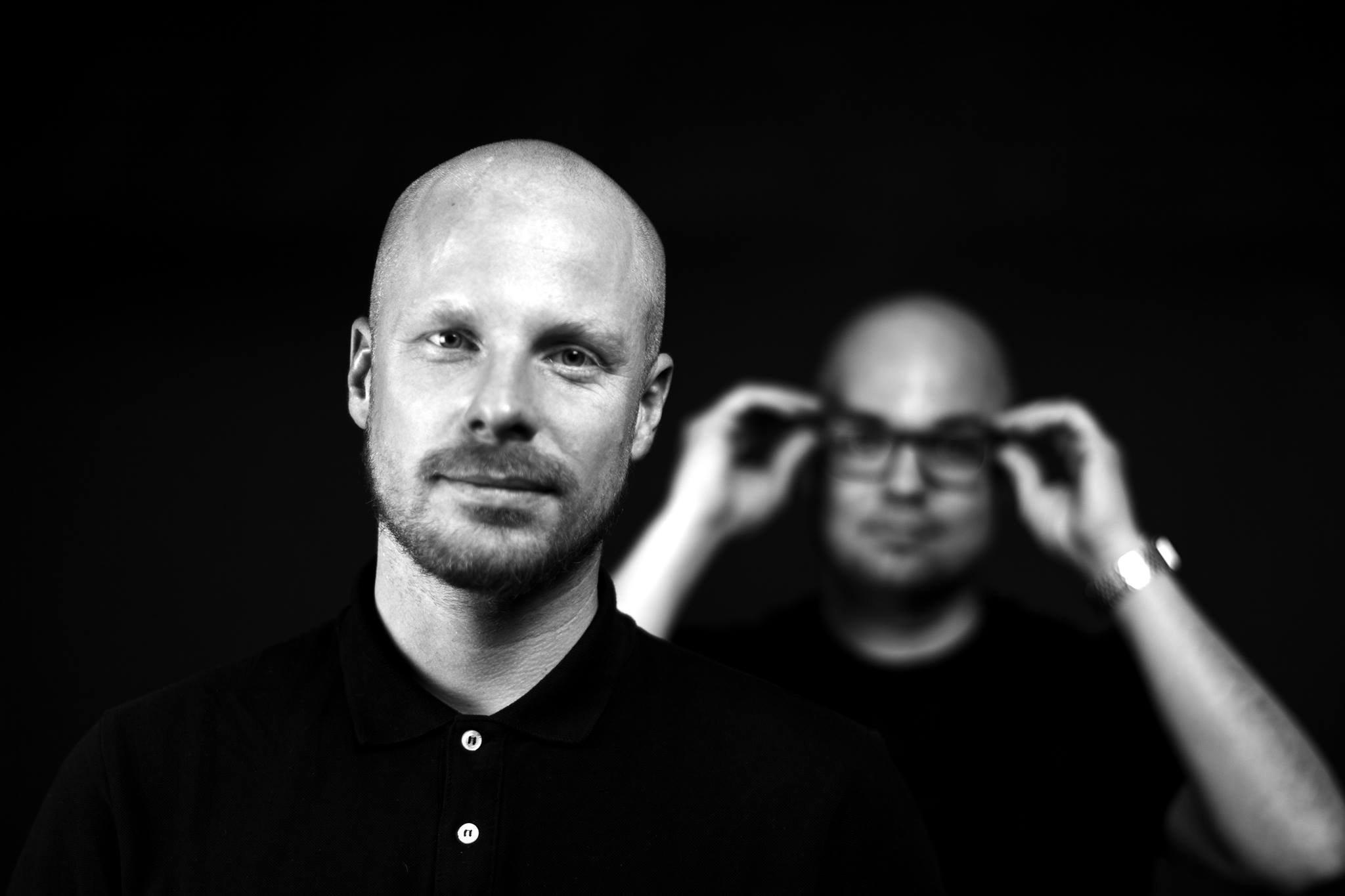 Erin: Coming from the world of Drum & Bass, how has shifting over to the Tinlicker project been different, and are there any ways it has been the same?
The Drum & Bass project is still there, I do it with my brother and high school friend, so I'm still playing Drum & Bass a lot as well, but the energy is so different. My Drum & Bass is really hard and I play a lot of tunes in one hour, and people in Europe even go into moshpits… it's almost like a metal fest. And then this is like the opposite of that, like a really calm ocean, and the other can be scary if you don't know the music. That's what I really like, the contrast in both.
So yeah, I had to get used to not playing many tunes in an hour because in a Drum & Bass set, I'll play 40 tunes in an hour, and here it's about twelve, you know? So I have to be patient, but you can't let these tunes not finish, you know what I mean? Because otherwise, you'll just fuck up the story. [Laughs]
Grant: Yeah, you've got to let it develop a little bit.
Yeah, and that's the interesting part. It's not about playing as many tunes as you can, but creating an atmosphere. With Drum & Bass, it's more about short attention spans, there's a drop, there's a drop, there's a drop, but here, it doesn't really have to drop, it just has these slow wave peaks.
Erin: You've had some pretty big remixes this year, too–the Gabriel & Dresden remix, the recent one of Lane 8's "Clarify". What was it like remixing some of those artists, and how did you approach updating what were already some fantastic tracks to start with?
Well, sometimes you fail. [Laughs] For instance, with Gabriel & Dresden, we did a different tune first and it didn't work out. We were like, "Nah, it just isn't adding anything to the tune," so we asked to do "Underwater" because we had an idea. That was not a dancefloor tune and it felt like Underworld to me, the original English band, that vocal. So I thought we could try to do something like that with the repetitive vocal and then turn it into something for the dancefloor.
That turned out really well. They really loved it, which was interesting–that's basically your main goal is don't piss off the original artist, but actually make them happy. We're quite good at making sure that if we don't like it, we don't really want to release it, so that's why we asked them, "Can we please do something else? Because we've been trying for a couple of weeks, and this one is not the one."
And with Lane 8, he approached us and he's an amazing artist, as well. You just try, and sometimes it works, and sometimes it doesn't, and this one turned out really well, I think. He was really loving it, so that's basically what makes us happy–if the original artist is happy. But yeah, it's not always golden, people don't see everything, which is also good… maybe I shouldn't tell you this. [Laughs]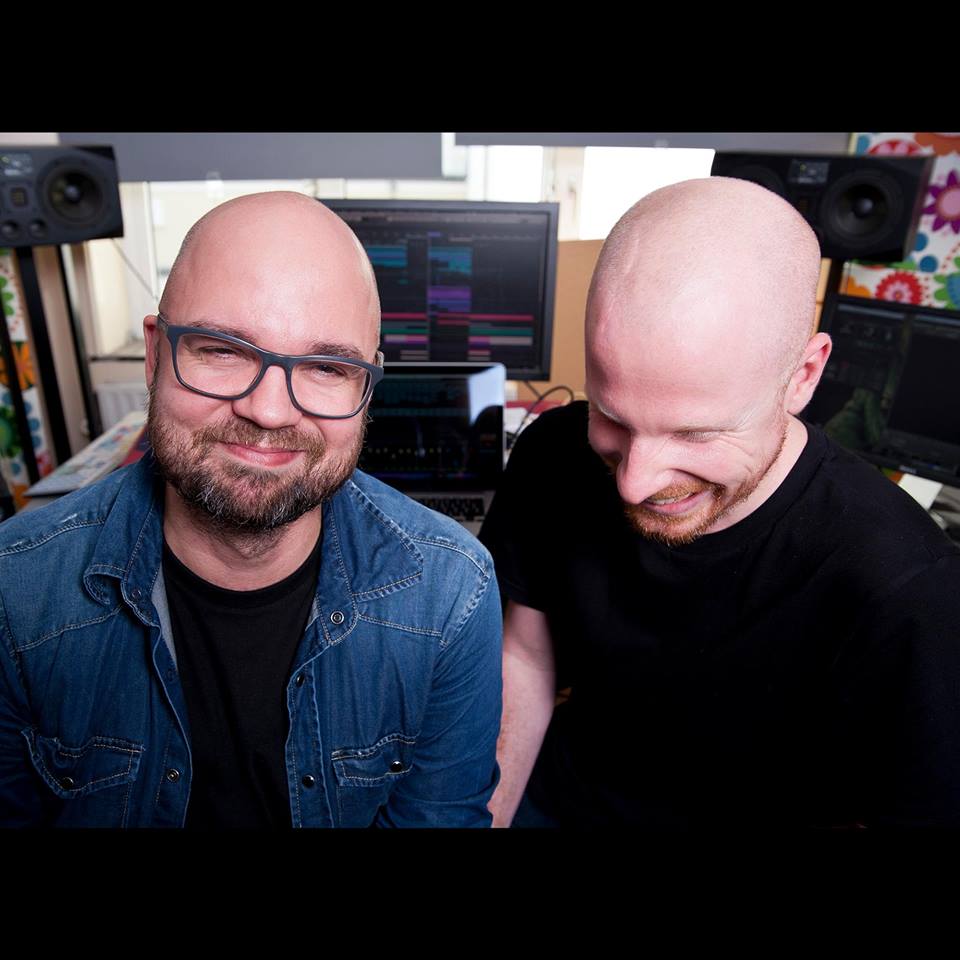 Erin: You've released on a ton of labels like Anjunadeep, Zerothree, mau5trap, and more. What has it been like working with such renowned labels?
Interesting. It's been a bit of journey because our music is in between a lot of things, in between techno and progressive and a little bit of house. We don't like to box it and a lot of labels do box things. Because we've made a few techno-sounding tunes, we tried to approach techno labels, but they were like, "The rest of your music is a bit too progressive, we shouldn't connect."
First, of course, it was Sotto Voce, Feed Me's label. He was open to the stuff we did, and then deadmau5 with mau5trap… he liked it as well. Slowly, we found labels that were willing to commit to the sound that we did, and now, finally, we have a few labels that are open to what we do. Now it's actually going somewhere pretty quick. So yeah, it has been amazing to get support, but it has been a bit of a search.
To be honest, in the beginning, I'm not really sure if I thought we were going to be on Anjuna[deep], because we make pretty heavy tunes as well. But now it feels like it really fits. It's good that the scene is changing and good to have open-minded people.
Erin: On that topic, the scene has definitely changed since you've started and you've gone through a number of genres and labels. What are your thoughts on the landscape of electronic music and where you think it might be headed?
I wish I knew. [Laughs] I don't know. It seems like the route we're taking is pretty popular at the moment, like a lot of people have become more melodic and you can actually do melodies again both in techno and progressive. I don't know, I think the boundaries are kind of disappearing, which is great. I'm not sure if that's where it's heading, but people were searching for it. Do we need to find an answer or are we just going to continue on with the search? That's the way we work, I guess, is do what we love and not really think about where we should go.
Erin: So, fun question. Since we're here celebrating Halloween this weekend at Escape, who is your all-time favorite horror movie character?
Oh… Well, he's not my favorite but he's probably the scariest one to me is probably Chuckie. [Laughs] Does it have to be your favorite or the one that haunts you the most?
Erin: Maybe that makes it the best.
Erin: So what else can we look forward to from Tinlicker in the future?
We just finished an EP for mau5trap that is coming at the beginning of next year. We have an "Always" remix for Above & Beyond that is coming out, I'm not sure when, but they're the boss, so it will come eventually.
Grant: They'll let you know. [Laughs]
"Oh, it was out yesterday." [Laughs] No, they've been really so supportive it has been crazy. What else… we're working on a lot of tunes we don't really know what we're going to do with them, but probably a lot more music for Anjuna.
Grant: That's exciting!
Yeah, they have such a big following and fan base. It feels like everyone wants to be part of the family and everyone is part of the family, and not a lot of other labels have that, I guess. So that's really amazing how they accomplished that.
Grant: I feel like compared to other labels, Anjuna and mau5trap have the most familial-type following where everyone wants to be on the label and the fans are a part of the label in some capacity or another. It's really cool to see that happen.
Yeah, and mau5trap is quite the American/Canadian focused, I think, while Anjuna is also European, so it is crazy how big Anjuna is over here. You see everyone in the crowd wearing the logos and everybody hugs each other, it's a community thing.
Erin: The Anjuna Family.
It's crazy, I've never been a part of a family. [Laughs]
Erin: Well, welcome!
---
Connect with Tinlicker on Social Media:
Website | Facebook | Twitter | Instagram | SoundCloud | YouTube