After waiting four years, The Glitch Mob returns with an album that improves on every level imaginable.
---
Drink The Sea and Love Death Immortality cemented The Glitch Mob's rightful position as pioneers in the modern electronic music scene. Now, with their newest album See Without Eyes they have blended the best of both worlds with improved sound design, writing, and production. It's a conceptual album that feels like a body of work that was carefully crafted as the rightful successor with their third studio album.
It's noticeably more psychedelic, but it still contains their rock influence and of course, glitch. They introduced enough new sounds to keep it fresh while maintaining their signature style. It meets the middle ground between their previous album, which was compromised mostly of dance tracks with their at-home listening experience debut album.
Be sure to listen to the new album on Spotify and secure your vinyl copy over at TheGlitchMob.com.
Listen to See Without Eyes on Spotify:
---
See Without Eyes flows so well together, bringing listeners on a journey through eleven tracks ranging from atmospheric ambient to dance floor slayage.
There are several high energy tracks that showcase their evolution in sound production. Each element can be distinctly heard and the layering and complexity showcase how expertly mastered the album is. The album does bring back the pace a bit, and each synth and beat feels crisp with depth that shows the love during every second of the album.
On the harder spectrum, "Disintegrate Slowly" has an industrial, stomping beat that drops into an electric guitar riff with a fantastic filthy bass line that is teased throughout the song. "Come Closer" is another high energy track that gives me vibes that we'd hear on a Tron: Legacy movie sequel if the trio were given a chance to produce its soundtrack. Take note, Hollywood.
The majority of the vocal tracks were released as singles leading up to the album release. The exception was "Keep on Breathing" featuring the vocals of Tula, who we were treated with "How Could This Be Wrong" earlier this year. "Keep On Breathing" is an alien abduction experience featuring traveling spaceship-like bass blended with Tula providing the angelic vocals for this mid-tempo tune.
"Interbeing" showcases the softer side of The Glitch Mob with their take on an ambient, melancholy feel that shines with its melody that pulls at the heartstrings. Closing the album out is tune "Way out is In", an unexpected surprise that wasn't originally announced as part of the tracklist. It's an introspective journey with five minutes of beautiful synths that brings the album to the finish line.
Overall, the album is a treat for The Glitch Mob fans and sets expectations even higher for their future work.
As is the case with many artists in the electronic scene, experiencing them live is almost required to truly get the full experience. In this case, however, the standalone album is high enough quality that the work stands on its own.
With that said, The Glitch Mob have released several music videos that give you a chance to experience their visual storytelling elements that pair perfectly with their sound. They are hypnotic and elevate the mood that gleams from each track. Fans can expect a virtual reality experience to come with TheWaveVR later this year and The Blade 2.0 is currently on tour integrating their new visuals.
Before an initial listen to the album, I had high expectations that the trio would show growth as artists and was curious how they would push forward. I think they've given an honest effort to grow beyond their comfort zone with See Without Eyes. This is the best of both of their previous albums put together and is the culmination of their hard work and dedication.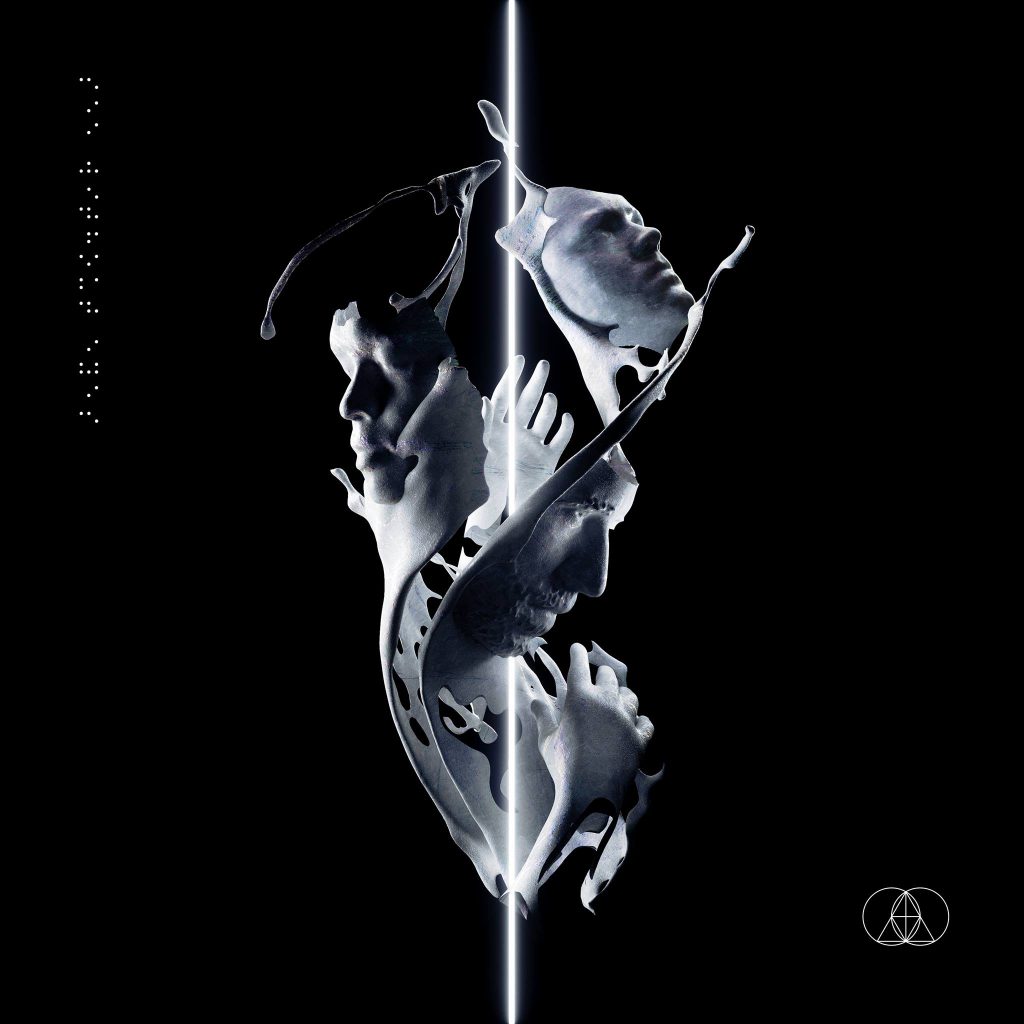 ---
Connect with The Glitch Mob on Social Media:
Website | Facebook | Twitter | Instagram | SoundCloud