With the year halfway over, we're taking a look back at some of the artist albums that have been released so far that you may have missed out on! 
---
Packing the year with festivals, club nights, and weekend parties while keeping you up to date on all the breaking music out there just meant some efforts slipped by the side.  However, the plethora of albums blooming onto the scene this year requires us to embark on a grander expedition. In that spirit, here we are, ready to share some amazing musical landscapes so many great talents have brought us throughout the year to date.
Did you miss our top albums of last year? Check out the Best Albums of 2017 to catch up! There were also some diamonds in the rough in 2017 you may have missed as well, dive into some of the best of the rest from last year!
13 Albums from the First Half of 2018 You Need to Hear
---

Jon Hopkins – Singularity
If you are ready for a sonic adventure in the more Ambient and Downtempo realm, check out Jon Hopkins' fifth album.  Singularity is an opus – beautifully tantalizing the ears with a sphere of sounds to lose one's self within.  The longest track on the album is a tour-de-force of nearly twelve minutes, but as a whole, the album ebbs and flows as easy as the tides creep around the planet.
If you want to take a dive, this is the soundtrack you need.  Certain elements would feel right at home in the soundtrack of Interstellar by Hans Zimmer, and that is nothing to brush off at a passing glance.  As Stephen Carlick of the publication Exclaim! put it, "It's an album that, in its best moments, finds one of electronic music's great minds operating in peak form."
Listen to Singularity on your favorite platform today!
---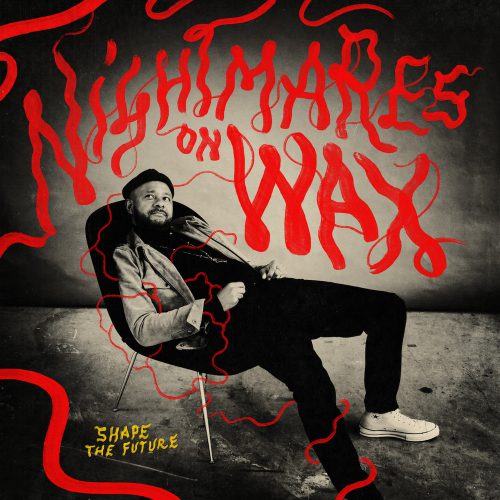 Nightmares On Wax – Shape The Future
The man known for being a master of the bump card (think those black cards that show up on Adult Swim with some background beats) returns with a new album in 2018.  Shape The Future offers listeners the polish of his production know-how (he's been in the game for twenty-seven years!) while remaining resoundingly fresh.
The album has a flow that grooves closer to a traditional hip-hop album – think along the lines of interludes and chapters.  There's a section that feels very jazz influenced including my favorite track on the LP "On It Maestro", and then the album morphs into a Hip Hop oriented sound at the end.  Through it all, you'll hear plenty of his signature use of electronic elements and broken beats to weave a sonic tapestry.
Grab your copy of Shape The Future on your favorite platform today!
---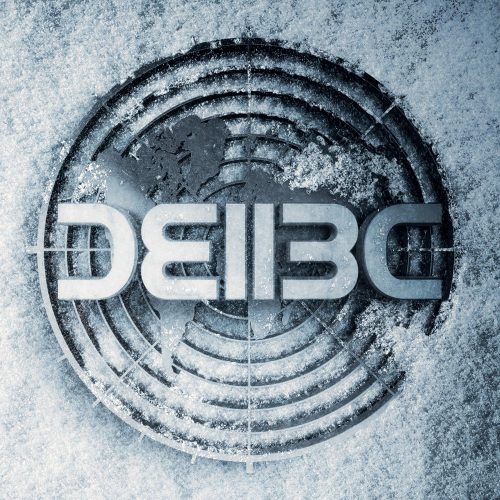 Bad Company UK – Ice Station Zero
Legendary UK Drum & Bass act Bad Company touched down with their first album in sixteen years and it is a fresh take on their signature style of Drum & Bass music.  We featured the title track in a segment of The Landing when the album dropped, but fans will enjoy the tones and energy throughout the album.
There is a certain level of cinematic mood that permeates the album – which is something used to describe their collaborative style of Drum & Bass.  The rolling bass lines, gritty distortion, and furious drums give way to stunning guitars, soft vocals, and absolutely emotional musical composition choices that help catapult the album to stand on the shoulders of the four members – each of whom have been a torch-bearer for the genre as individuals.  Seeing the project lit the flame again not only satisfies this fan but excites him for what's on the horizon from this iconic group.
Grab your copy of Ice Station Zero on your favorite platform today!
---
Aeron Aether – Landscape & Dimensions
Hungarian producer Gábor Kovács, better known as Aeron Aether, released his debut album on Silk Music back in April… and it is so worth the wait.  A staple producer of the progressive house focus label, Aeron offers a unique sound blending ethnic instrumentation (take the Asian influenced strings on "Florescence" as an example) and cinematic motifs throughout the album.
Stunningly wrapping the mind in a calming atmosphere early in the album, it never really releases you from the listening experience.  There are moments inspired by breakbeats, moments inspired by downtempo chillout, and moments that show the producers teeth in trance.  Fans of the Illenium sound may dig Sparks and fans of drum and bass will find Pulsaar intriguing.
In short – the debut album of Aeron Aether paints a diverse soundscape that should captivate any listener willing to extend themselves beyond a singular sound. Heck, it may even take the best album of the year for its creative approach – yeah, it's that interesting!
Listen to Landscape & Dimensions on your favorite platform today!
---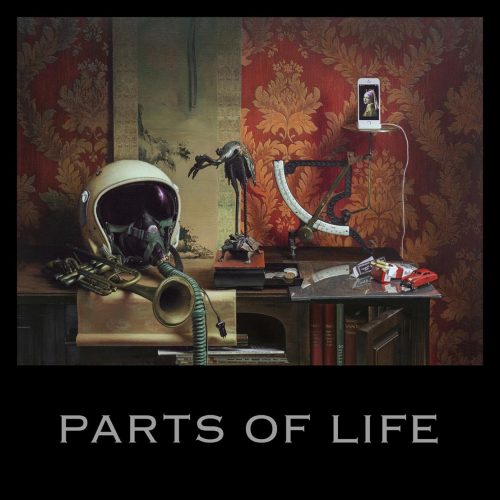 Paul Kalkbrenner – Parts Of Life
Paul may not be the most well-known name in the US, but his following in Germany, Belgium, and The Netherlands cannot be denied.  His fifth artist album, Parts of Life, offers a follow-up to the 2015 Germany & Austria chart-topping 7.  Paul's unique style of performing comes across instantly on the album – blending samples with a more analog, distorted feel just as he does with his numerous synthesizers in his live sets.
Fifteen tracks encapsulate a journey throughout the album and vary from some jazz influences to full-on house and techno.  If you want a fun romp with some good eclectic beats that remains four-to-the-floor, check in on Parts of Life and reap the experience.
Listen to Parts of Life on your favorite platform today!
---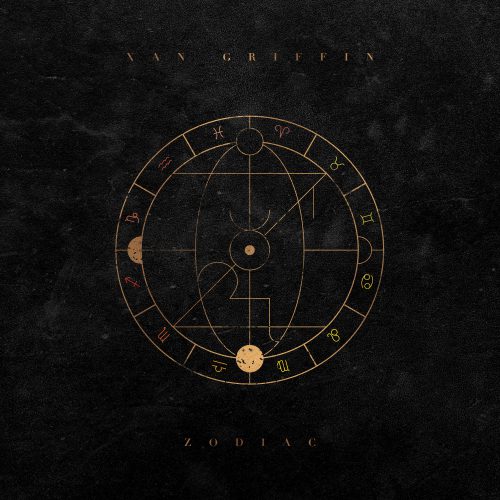 Xan Griffin – Zodiac
In what may have been one of the biggest projects I could not wait to see completed, we finally got the collective experience in the completed Zodiac from Xan Griffin.  Fans of future bass, future house, future whatever your term is… can I mention how much I hate that genre title, I digress – will certainly find a smorgasbord of treats on Zodiac.
Xan's project began on 21 May 2017, finally reaching its culmination in the release of the album on 24 May 2018.  Side note – our plucky producer turned 18 on the day of the album's release.  Diversity is the key on this project – while all tracks scream Xan's style, not a single one feels like it's retreading the path laid by another.  Fans or Porter Robinson and Illenium, maybe even Said The Sky, will find much joy on this sonic journey.  Dive through the fourteen tracks for a solid sonic experience.
Listen to Zodiac on your favorite platform today!
---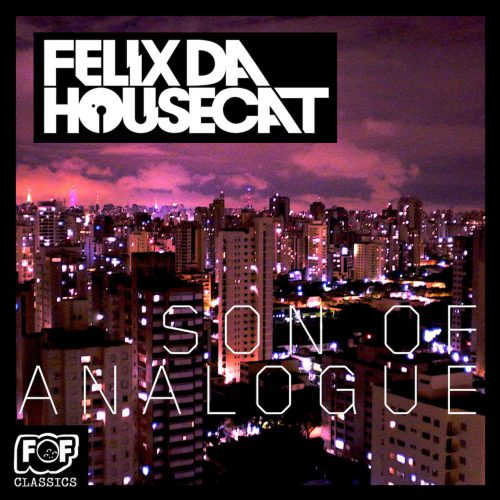 Felix da Housecat – Son of Analogue
46-year-old DJ and producer Felix Stallings Jr, aka Felix da Housecat, has been rocking stages for almost as long as I have been alive.  As a member of the second wave of Chicago house, he's been instrumental in the modern push of house beyond the underground. A signature blending of styles remains his calling card – whether acid, techno, or electro.  With Son of Analogue, Felix set out to rekindle the sound he loves and distribute it in a new manner.
Mounted originally as a cover CD on Mixmag, Son of Analogue is a romp through sound as only Felix can pull together.  The opener, "Don't Stand (Dance If You Want To)" is a warm house track, but it's followed up by an ambient affair that feels more out of left field electronica than a house producer.  "Wargames" goes fully into micro funk drum and bass, and the title track almost goes full 1980's in its distorted sound.  Can we speak about diversity? This album has it.
Listen to Son of Analogue on Spotify today!
---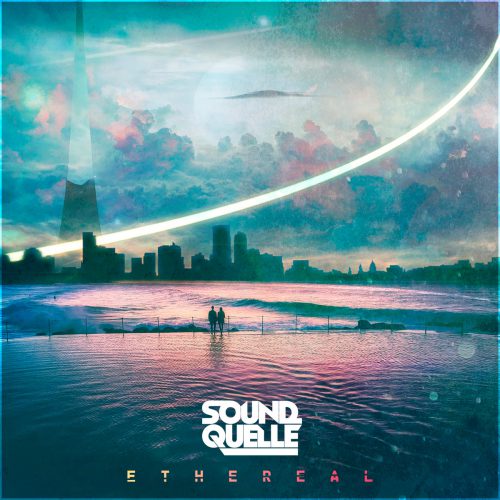 Sound Quelle – Ethereal
Is it an extended play (EP) or a long play (LP)? For the purposes of this piece, we are treating Ethereal by Sound Quelle as an album (LP).  The second choice on this list from Silk Music, this album feels much less diverse than the predecessor but no less stunning.  Settled into the sounds of progressive house, the experience retains much of its beauty by focusing on soft beats layered again and again with wide sweeps panning to the frenetic heights of the frequency spectrum.
There's some retro-wave tossed in there (queue "LoMe" for a spell) and the album takes lefts and rights with ease as the journey plays out.  True, the seventh track is the extended mix of the fifth, but it helps bring the mood back down into serenity.  Take this for a spin down the highways or through the air this summer, you'll find what you are looking for in the journey, not just the destination!
Listen to Ethereal on your favorite platform today!
---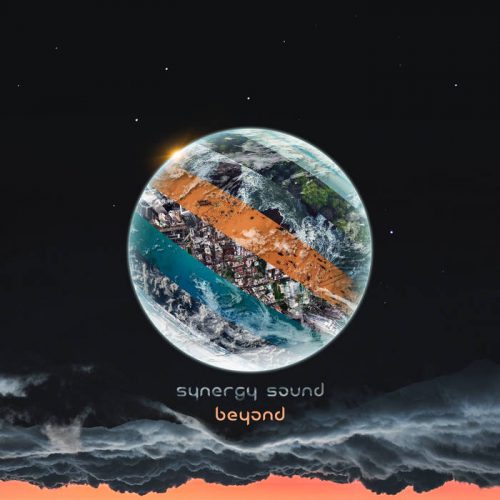 Synergy Sound – Beyond
Back when we reviewed Envotion's debut album we claimed that nostalgia was taken the industry for a ride.  Beyond by Synergy Sound and released on Night Owl Collective is yet another piece of evidence in that case.  Blending stylistic tones from Daft Punk (check out "Rise as an example), to old school breaks ("Comet" beckons that old breaks in the guitar licks), to jazz-infused underground Hip Hop ("Heavy Elements"), and even a dash of Chromeo ("Times Never Change" & "Killing Time"), the album is a retro-focused piece with its tones solidly processed for the here and now.  This is one we recommend listening through as intended, start to finish, to really enjoy.
Listen to Beyond on your favorite platform today!
---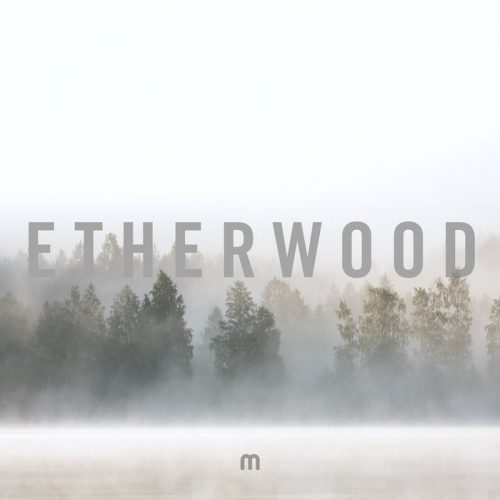 Etherwood – In Stillness
For Etherwood's third album you won't find a huge deviation from the groundwork laid before.  It's not an instant classic like his second album Blue Leaves. Yet, it does not feel diminished in any manner.  Cinematic, moody Drum & Bass from a snow-covered landscape and a log cabin just layers itself softly on the psyche as you diverge the waves of this long play.
There is an unwavering calm that emanates from repeated listens through the album – and it's been a regular rotation for driving to and from locations this year.  He's even released two acoustic renditions of album tracks, "Climbing" and "Everything You Are," which proves the production prowess the album resonates.  He's even started a live project now, a result of the journey through sound he's offering.
Listen to In Stillness on your favorite platform today!
---
Sebastian Davidson – Atlas of Adventures
Debuting on Armada Chill earlier this year is this gem of an album by Dutch producer Sebastian Davidson.  Producing since 2006, Sebastian's debut adventure is a sonic panorama of light beats, vocal tidbits, and deep house sensations.  Underlying each track is a foundation of wonder, exploration, and whimsy.  This is an album that follows heartfelt passion without the fever of "la amore." Strings play an important role – plucked like a harp on "Alpenglow" or played in harmony on "Atlas of Adventure" or "Hygge."
Mood is the temperament throughout the listening experience and it's in the moments of clarity, where sound is laid bare, that the album provides its sublime beauty.  This is no racket; it's sharpened, focused, and honed to mean more.  As to which adventure you'll hear, well that remains something only you can experience.
Listen to Atlas of Adventures on Spotify today!
---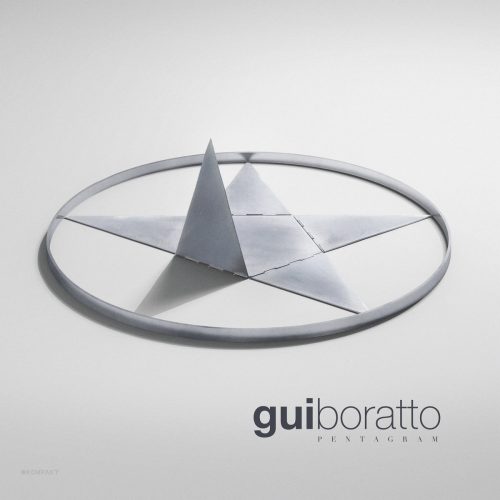 Gui Boratto – Pentagram
The blending and blurring of lines between house and techno stabilizes the sound of Gui Boratto.  Gui, a musician since the 1990's, really found his calling and groove in his personal works throughout the mid-2000's.  Pentagram offers a pleasant listening experience that is both varied stylistically and yet so coherent.  Example: vocal track "Overload" offers a simple percussion run production with vocals that remind this listener of Andy Hunter. It also feels like something I would hear Blue Man Group play in their show if they teamed with other producers.
Both "Forgotten" and "Forgive Me" offer a more melancholy sound that tears into the soul the way Hans Zimmer's Interstellar soundtrack does.  One interesting aspect that makes this album rise a bit higher over the competition is its presentation.  In old-school form, it plays more as a cassette, distinctly programmed in two halves, just like when you had to flip the tape in the deck. Pentagram is a solid listening experience for those who want to dive into a seasoned sound.
Listen to Pentagram on your favorite platform today!
---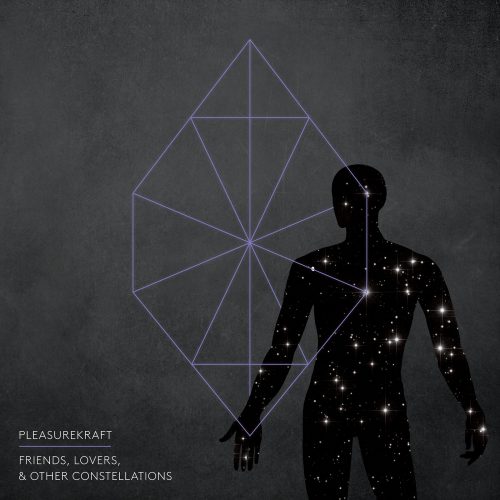 Pleasurekraft – Friends, Lovers, & Other Constellations
When Kaveh Souroush and Kalle Ronngardh decided to jump into a project in 2009 who knew where it would take them.  Roughly ten years later, after all the hype from "Tarantula" and their remix of Green Velvet's "La La Land" has simmered down, the duo released their debut album.  A shaking blend of techno, tech house, and progressive house, the album, titled Friends, Lovers, & Other Constellations embarks on a journey through the soul to the heavens.
By juxtaposing the dark beats the duo is known for with cinematic vocal samples the work lays a properly thought-provoking soundscape.  Titles like "The Day The Earth Stood Still," "G.O.D (Gospel Of Doubt)" and "Last Transmission (From a Dying Constellation)" display the reverence for the way movies and stars interact of the duos mind.  Expect darkness, expect philosophical, and expect to be lost by the album's end… and realize that's all okay.  Flock forward and journey on with Pleasurekraft on this one.
Listen to Friends, Lovers, & Other Constellations on Spotify today! 
---
Is there an album we missed out and should have mentioned?  Did someone craft a musical experience that you love and we have yet to discuss this year?  Comment below and see if we mention it near the end of the year!