EDM Identity has grown in size in 2016. In this post, we will look back at some accomplishments the team made, while also sharing some new projects that we are working on for the future.
---
As the year winds down and we start our push towards the new year, I find myself a few brief moments that I can reflect on what has happened and where things are going. I say brief, because in this fast-paced industry it can be difficult to find the time to keep everything rocking and rolling on all cylinders. Between the event coverage, interviews, content development and more, sometimes keeping our loyal fanbase updated with the status of this site falls to the wayside. Going forward, to keep you up to speed on everything EDM Identity a yearly address will be made to discuss just that. Since 2016 is nearly closed, I felt that now would be a great time to reflect and give you all a look into 2017 and beyond.
The EDM Identity Team and I have worked harder than ever in 2016 to bring quality content to our readers. Whether it was launching quite a few successful series, covering events as often as possible, or providing unique takes on the scene that may actually hit home, I hope that you've enjoyed the content we have published. This year, for me at least, was all about growing the site to better serve the electronic dance music community as a whole. Spreading across the United States and Canada, we continually expanded the EDM Identity team to reach more communities in the scene. New York, Michigan, and Arizona are three specific regions I can say that we have grown an immense amount in, and more will continue to be added as we continue our mission.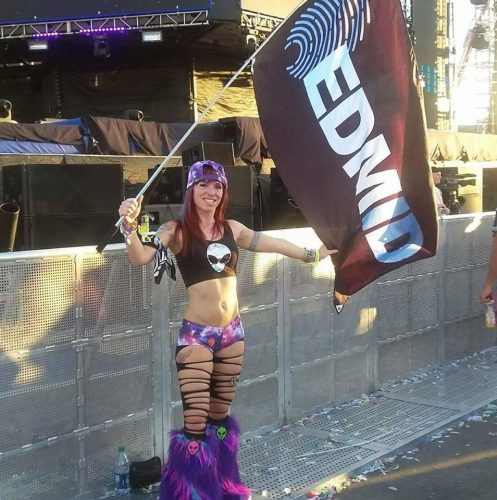 In 2016 we have stayed true to our mission of providing a real take on the scene by ravers and for ravers. Trust us, we know that there is beef between this artist and that artist on twitter. We also know that there are plenty of outlets that already are talking about said drama, so regurgitating the same headline is trivial to us. Each and every member of this team believes in our mission, and we take pride in the work we publish. Beyond the event coverage that we produce internally, we have also included many stories and experiences from our own readers and fellow ravers. This is something that is important to me and will continue well beyond 2017. Very few, if any, outlets give the ability for those outside of their teams' voice to be heard. We love hearing your positive experiences, learning more about your negative ones, and giving a voice to passionate members of the scene. In our efforts to serve the community, we also will continue our weekly series ID Spotlight which highlights any lover of electronic music. In a world that seems to continue to become ever divided, we open our arms to those who are looking to have their story told and voice heard. Since the site's inception, we have told the stories of 111 ravers who are involved in the scene and that number will continue to grow. It does not matter if you started raving yesterday or have raved since the 90's, we are all connected by the electronic beats that bring us pure bliss.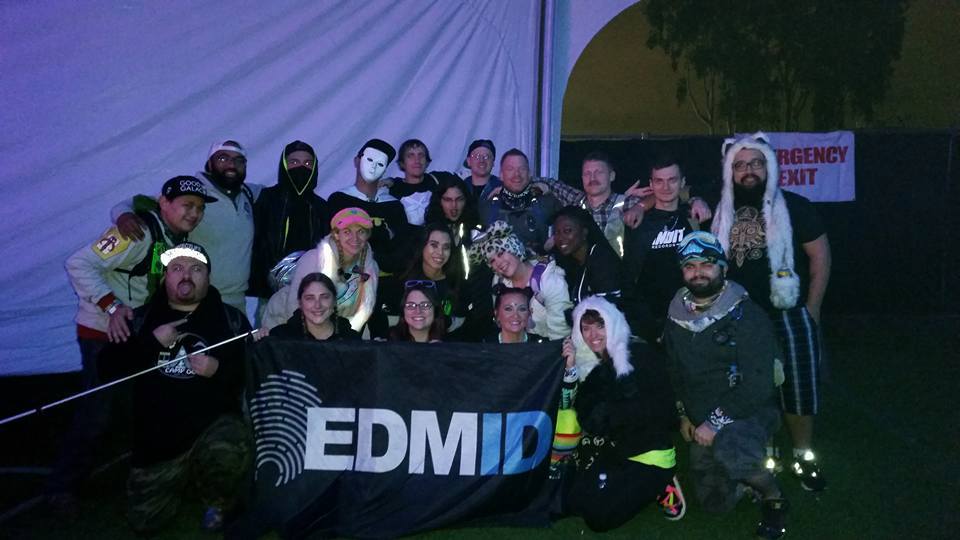 Aside from that mission of showing the world real takes from our scene, there was also a push to increase content we thought you might like to read. Two specific categories come to mind here, and that would be Interviews and Artist Series. First, we have grown in the number of interviews that have been conducted overall. This year will clock in with 50 Featured Interviews alone, ranging from artists like Shaun Frank and Seven Lions to Markus Schulz and Figure. Aside from that, we have loved highlighting up and coming artists in our Artist Spotlight segment that runs weekly too. Notable members of this series who we saw brilliance in include the likes of ARMNHMR, Mark Lizaola, Alan Walker, HVDES, Fransis Derelle, Donald Thump, Mr. Smith, and Triceradrops. The list could continue on and on to cover everyone, simply because we believe in the artists that we shine a spotlight on. It has been exciting to see many of these acts take their work to the next level and we hope to grow with them going forward.
Speaking of which, the MLA Guest Mix series has now hit a grand total of 42 exclusive mixes for your listening pleasure, which all can be found on Mixcloud, HERE.
We didn't want to limit ourselves in who we spoke with, so to accommodate for more we launched two new segments as well. In-Depth allows for us to take a deeper look at the artist and go further down the rabbit hole with them, while The Lowdown focuses on rising talent and artists we feel you should know about. While these segments launched later in the year, they have become amazing additions to our weekly lineup here on the site. Artists aren't the only focus too, as our chats with industry leaders like Glenn and Madeleine Goodhand from IRIS Presents, Rafi Leibo from The Groove Cruise, and Emanuel Sferios from Dancesafe/MDMA The Movie all were fantastic and hopefully shed some light on their work in the scene.
While some event websites give you a basic rundown of the artists playing events, we took it upon ourselves to bring you two major artist series this year surrounding The Groove Cruise Cabo and Dreamstate SoCal. Highlighting the artists that were playing the upcoming event, this became a source of knowledge for our readers. Inside each segment, we gave information, our thoughts, and some sounds so that you could familiarize yourself with artists both big and small. I speak for everyone on the team in saying that we hope you enjoyed learning more about these DJs as much as we had while digging up the information. Stay tuned for more of these in the future!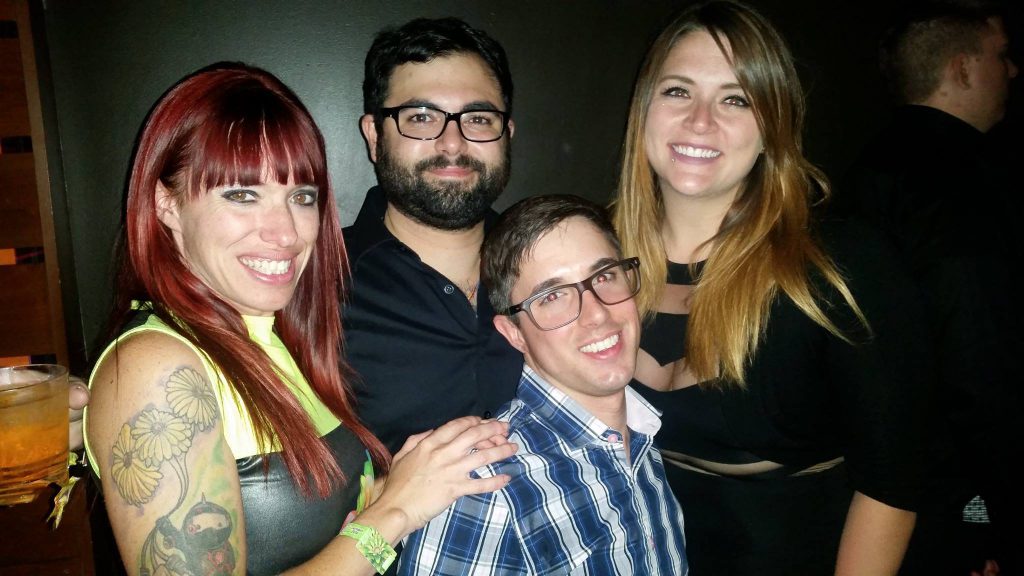 Outside of the redesign of the website in July, those were the most major changes and additions that were made, so what is in store for 2017 and beyond?
Well, I cannot disclose everything that we're working on, but I'll divulge some for you now. Expect us to continue on with our current commitments to the community, and bring even more to the table next year. While we do love the culture, the music is what brought us together and so there will definitely be a large emphasis on expanding further in that spectrum. A segment we have run recently that I feel has become a great addition is The Launch, which highlights five tracks that are on our playlist. Bringing you new music doesn't always have to be about news type pieces as not every artist has a team behind them and natural music discovery is still one of my favorite things. Expect to see more music-inspired posts with sets, tracks, and more.
Next up, is the announcement of a brand new segment called What We Like, which is launching in January of 2017. Set to inform our readers on genres that may be new, or ones you already know and love, we intend to help you in your exploration of new sounds and artists. Tackling genres both large and small, you'll find pieces on everything from techno to hardstyle and more. More updates on this series will come as we get closer to the new year, so get ready for this because we know it will be great.
The last major push I am announcing today will be a focus on health and safety. It goes without saying that something that we need to do in this scene to make it last is to take care of each other. I feel that there is a responsibility to discuss and inform members of this scene about the various issues that have risen over the years. Topics such as hearing loss prevention, drug safety, personal responsibility, and more will all be discussed both on this site and in our facebook group as well. We hope to provide you with the resources you need to be informed and able to assist other members of this community if need be.
So that, my friends, is all I have for you today, just a look back at the year we've had here at EDM Identity and a glimpse into the future. Keep up the PLUR, and be safe.
---
Connect with EDM Identity on Social Media:
Facebook | Twitter | Instagram | SoundCloud | Mixcloud | YouTube