Shaun Frank has become a rising star in Electronic Music this year. Riding off his recently released tracks "Heaven" and "LA LA Land" that have received he has really set the tone for 2016. Shaun has a string of new collabs to be released and recently completed the "New Order" tour with Dr. Fresch and SNBRN. He is constantly keeping his sound fresh for audiences across the world and is all about the feel of a track versus how it drops. We loved chatting with him back in December and caught up with him to chat about his latest and greatest!
---
Since we last talked in December you've grown as an artist, how have you grown so quickly?
I kept putting out music I love and that I'd want to listen to. Since then I put a few tracks, I put out a track called "Heaven" which was one of my favorite tracks I've ever made, the vocals really spoke to me when I wrote it. Putting out lyrics that matter and that people can relate to has been the number one reason I've been succeeding in the last few months.
You did vocals on your new track and I was wondering if you were going to keep doing vocals and keep going that direction?
I've been working with Delaney Jane a lot the last 4 singles and we actually have a couple more that are finished. I also have a club record with Steve Aoki coming out in soon and it's a deeper underground sounding record. I have the New Order track, and when I make those records it's really exciting for me because it helps me play all these club shows I'm doing. But definitely vocal records will continue in the future.
Last time you also mentioned collaborations with The Chainsmokers and Steve Aoki?
The Steve Aoki track will be out soon. The Chainsmokers record, we're going back and forth on it, we're both touring like crazy so we haven't had a lot of time to get in the studio together. I'm back in LA next week so we should be finishing it up.
What was your favorite moment from playing in India?
The first night being there, dropping "Heaven" and realizing people half way around the world know the words to that song. It's pretty surreal to travel that far and have people come cited to your music and have people buy tickets to come see you to hear that song. So that was a pretty cool moment.
What's the difference you see in the crowds in America versus India?
The cool thing in America is the crowd is so different from place to place, but over there they are a little more staving for it. They don't get as many tours coming through so they are very appreciative when it comes through and they are super thankful you traveled 20 hours to be there. Once or twice a year I can probably handle it [the travel].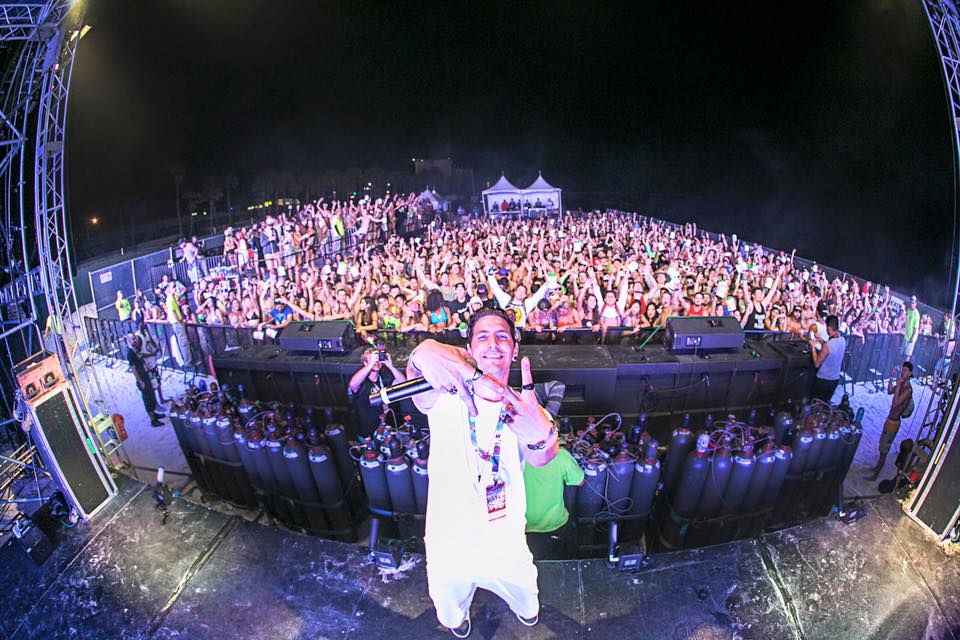 You played Halfway to EDC and some of our correspondents saw you there and we were wondering if you will be at EDC Las Vegas?
I believe I am, I think that was a precursor but I will be at EDC Las Vegas this year.
Do you have any other collaborations you're working on that you haven't announced?
Tiesto reached out to me last week and he really wants to do something with me so we've been bouncing around a couple of ideas for something that would fit our styles. There has been some remixes and that is the latest. I'm building up a catalog of originals I have about 5 -10 that I'm working on right now. I'm not sure if I'm going to release a single or EP and I've been making some original stuff for Delaney Jane's solo project which is really exciting because her new music is really great.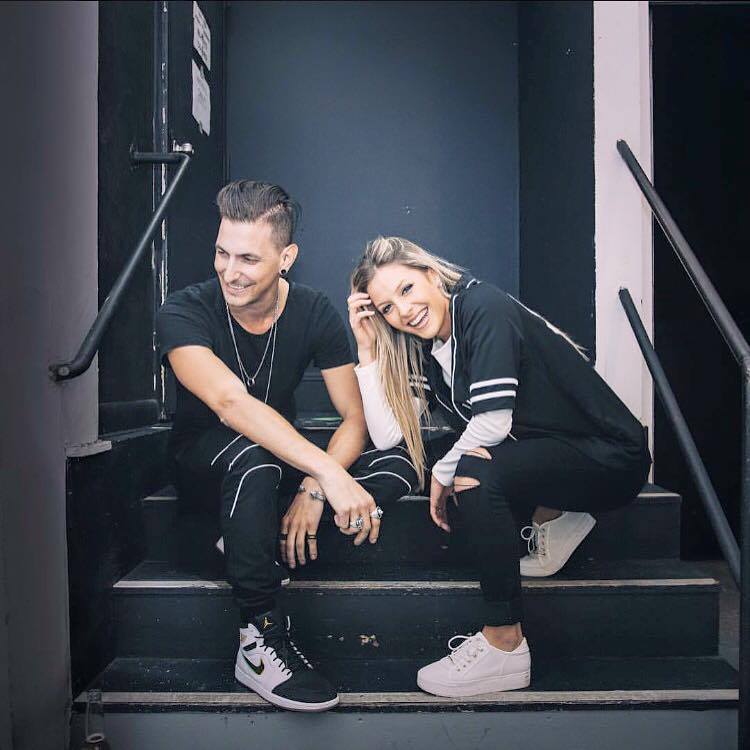 Do you have any festivals you'll be playing this summer?
I can't talk about them now, but I have almost ten booked so far. I'm going to be on the circuit this summer.
You're currently on the New Order Tour, can you tell me a little about that?
It's called the New Order Tour. It's myself, Dr. Fresch, and SNBRN. We launched the tour in LA in the beginning of February and it's a tour that we put together ourselves. We've had like 6 out of 7 so far that have been sold out, the three of us have been bringing in the new era of dance music. We do very specials sets for the tour.
Are there any artists or tracks that are not your own that we should be checking out?
The new Mat Zo record is really cool I've been checking that out. Rezz is killer right now. My friend SNBRN has a really dope record coming out, a new track with The Chainsmokers and they even have more tracks coming out. So all the homies are doing real good right now.
What keeps you motivated on the road, and how do you keep yourself inspired?
Just the shows and keeping them interesting and putting the work in before I play to discover the new music I'm going to play and to discover new moments. I never play the same set twice. I stay excited because if I'm excited and inspired, and I'm not going through the motions, then the crowd can feed off that. I also like to take risks and not prepare at all, I either like to prepare special moments or not prepare at all.
---
Follow Shaun Frank on Social Media:
Facebook | Twitter | Instagram | SoundCloud | YouTube