Over the past year, Donald Thump has established himself as a DJ in the underground house and techno communities of San Diego and Los Angeles. His relentless passion and love for the festival scene and the music he shares is contagious.  An acclaimed teller of stories when he is not on the decks, Donald Thump's sets and mixes are sure to take his audience on a deliberate journey from start to finish. With bass-heavy kicks, seductive samples, dark menacing synths, and funky psychedelic elements, his music has a distinct sound that has grabbed the attention of the growing web of house/techno fans. Among the most significant influences on his music are Claude VonStroke, Green Velvet, Justin Martin, Maceo Plex, Joeski, Olivier Giacomotto, Hot Since 82, Gene Farris, Kill Frenzy, Thomas Schumacher, and Kyle Watson.
While he spends most of his time at home in Southern California, Donald loves to travel and has enjoyed recent opportunities to bring his music across state lines and abroad.  Most notably, Donald Thump was a guest resident at Playa del Carmen's premier House venue last winter, and he is very proud to have played a two-hour set in Baja on the main stage at the magical Genius Loci Fest 2016.  His craving to fill his memory books with fantastic moments, and to be a part of yours, is unfettered.
Stream EDMID Guest Mix 029 || Donald Thump on Mixcloud:
---
What was your inspiration in becoming a DJ?
I've been obsessed with house music and music festivals for a while, and have supported many of my DJ friends over the years. I was at a festival and was afterpartying with a bunch of new friends, and people were getting tired of horrible songs being played by my friend's girlfriend. I had been secretly teaching myself how to mix using my iPhone and a DJ app that mirrors Traktor, over the past month, and volunteered to take a stab at providing tunes. I had a 30 person party going nuts, cheering and dancing, to all my favorite house/tech house tracks. I was hooked.
Having a specific "sound" is important in the EDM world. What would you describe your sound as?
I spin only house and techno, and am most known for my tech-heavy, funky, seductive, house music. Long deep synths and relentless basslines with catchy/sexy samples.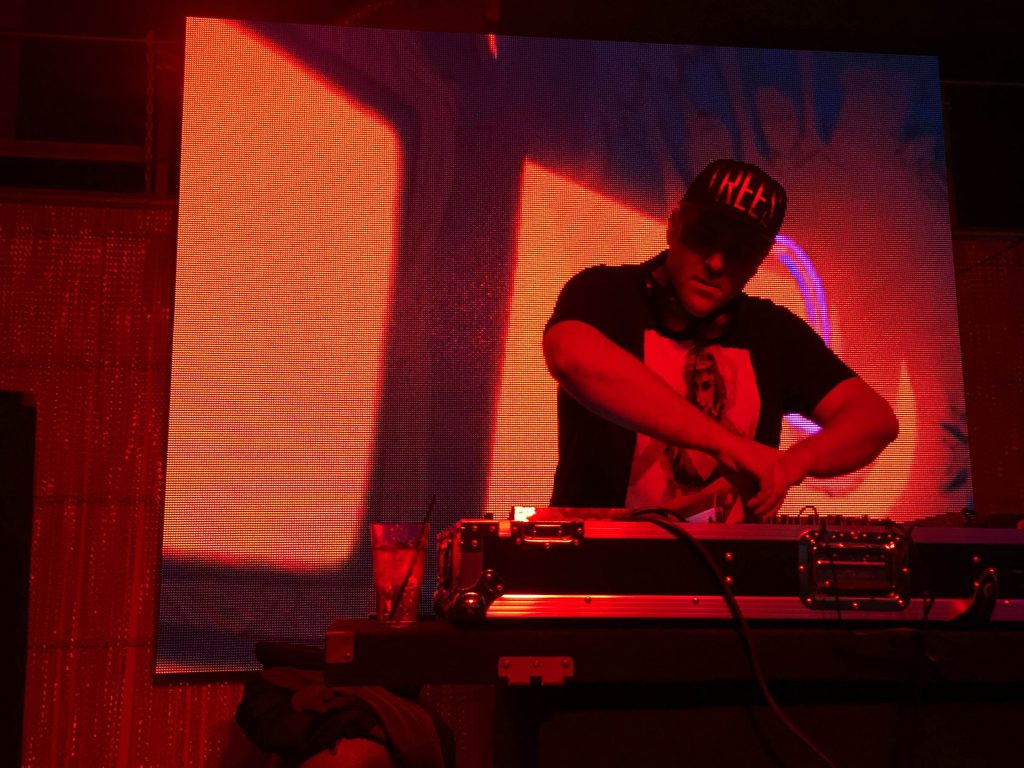 If you could play a b2b set with any artist, who would it be and why?
This is impossible, so I will cheat. I would love to Spin with Papa Claude (Vonstroke) since I am a huge fan of his work and DirtyBird; Kill Frenzy for his fun/playful/sexual vibe on stage and his command of the decks and mixer is an art; and Maceo Plex, as playing his dark, menacing techno late at night is the type of festival experience I enjoy most.
Do you have a favorite event that you've been able to play?
Genius Loci, no question. I played from 2-4 am at this small, intimate, incredible festival in Baja, Mexico. I got to mix into the end of Saaands's set, had a beautiful stage, amazing visuals and the best sound team, playing at my favorite time with beautiful people dancing, cheering, and spinning fire, with the stars looking so close we all felt like we could touch them. I think about it most days.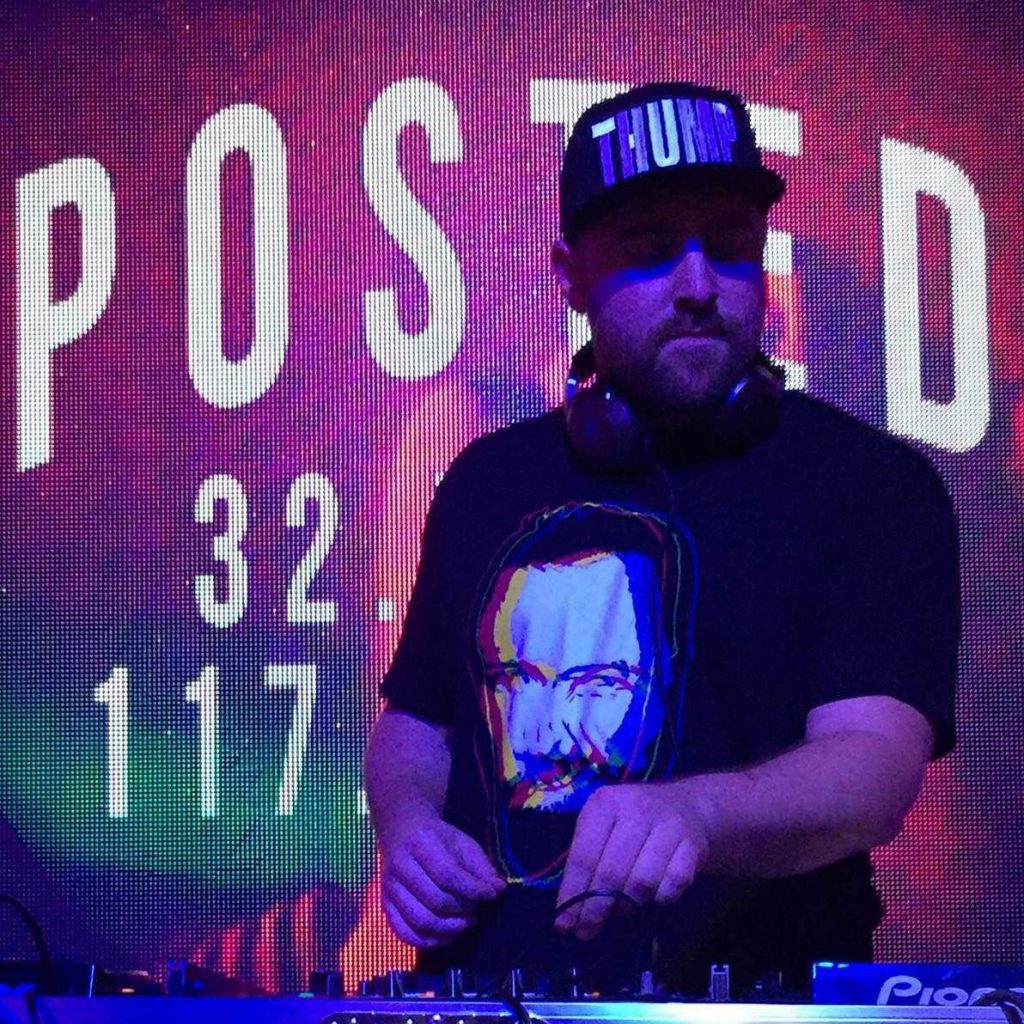 What about the Electronic Music Scene specifically speaks to you?
The community. The example of how humans should act, and how our world could be. People on the outside, or who dip their toe into this scene assume its all about go go dancers, drugs, and running from responsibility. The electronic music scene, specifically with festivals, is a community that has more respect for fellow humans and the planet that nurtures us than any other organization of people I have ever witnessed – and it's not close. An example when I watched videos of Tomorrowland in Belgium two years ago, seeing a man waving an Israeli flag, hugging a man with a Palestinian flag on the shoulders of strangers, is a perfect snapshot of what many of us experience throughout the year at these events – especially the smaller transformational festivals.
If you could pick 3 artists to listen to for the rest of your life, who would they be and why?
If I only had 3, I would pick Claude VonStroke, Claptone and Moby. Claude and Justin Martin are two artists I can listen to any time of day, whether I am looking for something chill and beautiful or something that get's me pumped up before I play sports. Claptone has a sound that I can listen to at any time of day, with anyone around me. He's capable of going harder, as I witnessed at HARD DOTD last fall, but he plays some really beautiful music that even those who "don't like house music" can appreciate and sing along to. To me, Moby is one of the most talented geniuses who ever touched instruments. He combines elements of Motown, 70s funk, dance music/house, rock'n'roll in such unique ways. If you don't like Moby, you don't like music.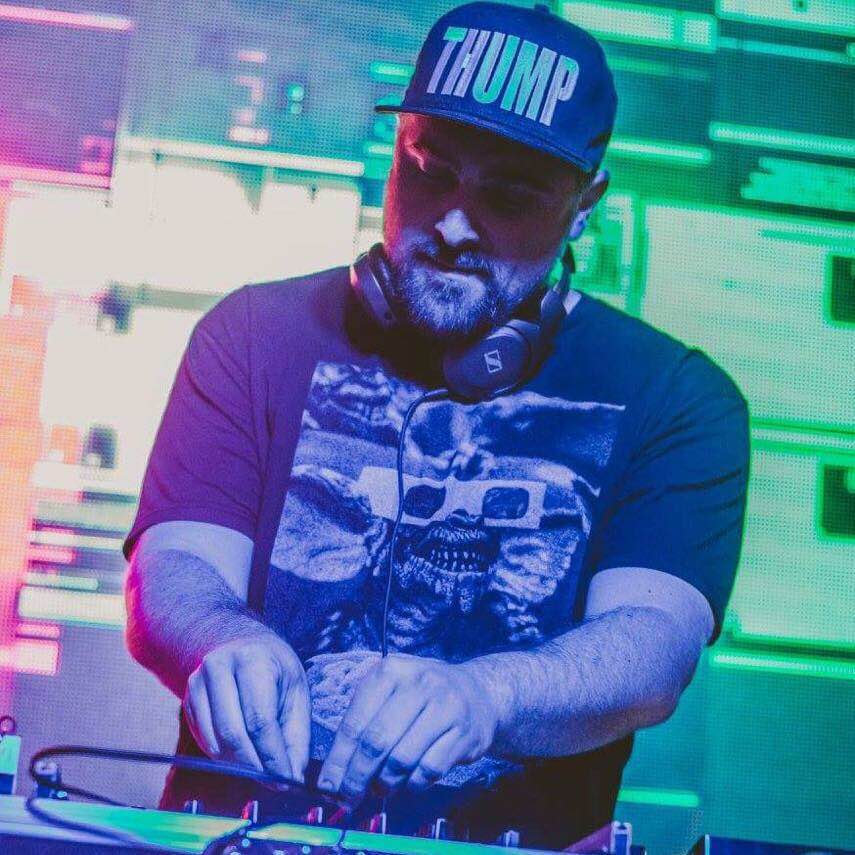 Which artist was your introduction to Electronic Music?
ATB, Paul Oakenfold and Tiesto were some of my early influences in 1997, I think I would say ATB or Kernkraft 400 was my first taste. I loved electronic music from then on, but I really got sucked in deep when I went to Coachella in 2012 and was blown away by electronic artists – most of which I grew out of by 2014.
What is your favorite event that you have attended?
This is so tough. Electric Forest and Genius Loci are my two favorites. I more recently went to Genius Loci, and it was my first festival DJ set, so I am leaning that way!
What is your favorite ice cream?
Ice cream is my dessert of choice for sure! Lappert's in Hawaii has my favorite ice cream, but as far as what I have access to, I really love Ben and Jerry's Chocolate Chip Cookie Dough or Boom Chocolata with the cookie core if I'm getting ridiculous. I've also never turned down a Drumstick or Choco Taco.
---
Connect with Donald Thump on Social Media: