I am honored to introduce you all to HVDES. Fairly new to the game, this producer/DJ has gained some serious momentum as of late and doesn't seem to be slowing down anytime soon. Bringing a dope G-House vibe while having deep, dark sound definitely brings the emotion in the tracks she produces and sets she plays. She first reached out to me after unleashing her track "No Games" on SoundCloud and I immediately knew that an artist spotlight would be in the cards. HVDES met Hector, Justin, and I at a California Pizza Kitchen in Hollywood to grab a bite to eat and chat about her story as an artist.
Stream HVDES – So U Wanna (Tribute To B.I.G.) on SoundCloud:
---
How did you decide on the name HVDES?
I like the aesthetic that comes along with it. It's dark and kind of demonic, you know what I mean? But I felt like "Hades" was very masculine, because you think of Hades the Greek God. A guy, especially the guy from Hercules, so I took the a and flipped it to a V and just kind of went with it. I was actually planning on changing it for a long time because I didn't like it. I thought it was too manly but once my brand developed as an artist, and the people who were following me started seeing it as more of a female thing, it kind of turned into more of a chick thing and I stuck with it. My name used to be Amy Traphouse, and I mean it was cool, it honestly was a cool name but it was too confining genre wise. I do produce some experimental trap as well but I don't want that to be the only thing that people think I make. By looking at the name Amy Traphouse you think it's going to be either a trap or dubstep producer. I don't want that and I feel that HVDES is not only gender neutral but also doesn't confine me to any genre.
What was your inspiration behind becoming a DJ?
When I fell in love with dance music I also kind of fell in love with audio at the same time. It just clicked and I started to really like to make music. I started making hip hop beats and my beats always sounded a little bit more "dancey" and a little bit more EDM than normal. I gradually started to fall in love with techno, house, and all different genres of EDM like dubstep, electro and stuff like that. I wanted to form my own thing, you know? I respect artists like TroyBoi and Gesaffelstein, Rezz and Destructo. I really love old school hip hop, I'm from LA, like the inner city LA and I want that aspect of myself to come out of my music. I was the weird one out of the LA recording school. Everyone else was a hip hop producer and I was that one weird person in the corner that made dance music and would ask questions about sidechain compression and stuff. I kind of just kept being that one person, now there are a lot of people making g-house and a lot of people who are on it. I definitely was influenced by Boys Noize, Drezo, Alok, & Ryan Collins too.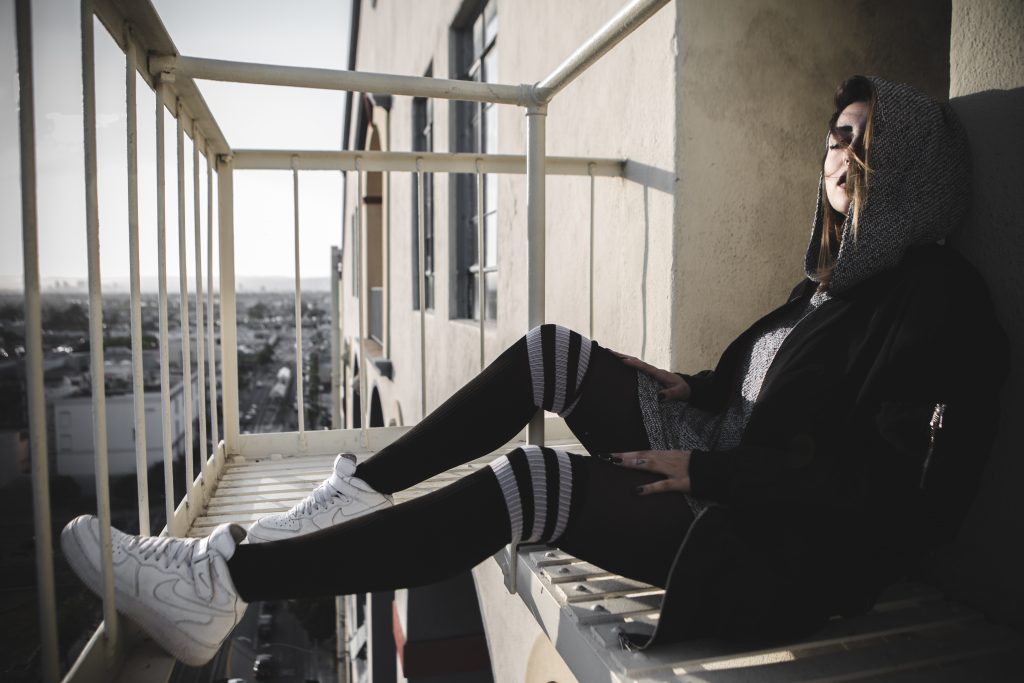 Having a specific sound in EDM is important, what would you describe your sound as?
Dark. I would describe it as dark or heavy. Its emotional too, I want my music to touch people emotionally and make them feel a certain way, whether its super pumped or really fucking pissed or whatever emotion it may be. I want them to feel and feed off of the energy on almost like a primal level.
I definitely felt the emotion in the "No Games" track…
That actually was a diss track to this guy, yeah so haha, that's where that emotion came from. That was totally a diss track. Honestly before that, before I released "No Games" I had a lot of unreleased music that I was just sitting on. I didn't really have the confidence to finish it or put it out, and when all this stuff happened between me and this guy it made me feel really low. But I was just like, you know what, I have this ability, I have this skill, and people are telling me it's good. So I said to myself, "okay I'm not getting attention for it, but the reason I'm not is because I'm not putting myself out there. So you know what I'm just going to do it." I put my music out there and I'm just going to keep doing that. I've been super inspired since all that stuff happened and I have so much music that I plan on releasing in the future..
https://soundcloud.com/hvdesmusic/no-games
If you could play a b2b with any artist in the world, who would it be?
I have to think about this for a second, that's a great question. Could it be a b2b or a b2b2b2b?
It could be whatever you want.
Okay, I would go b2b2b2b with Deadmau5, Wax Motif, and Boys Noize!
Have there been any favorite shows you've been able to play so far?
Oh my god, I got the Globe Theater evacuated on Saturday.
Oh?
Yeah I played this show that got so insane on Saturday, this has never happened to me before, this is all brand new to me, it just happened. I went to the Globe Theater and played this show. People just were so insane. They were hanging from the rafters chanting my name and like there was this guy…I don't know what compelled him…but he grabbed a fire extinguisher and started spraying everybody down. Then the fire department showed up and shut the whole thing down right after my set. And it all happened when I dropped my new remix of course.
It was so fire…
It was literally lit, but yeah that would be the most insane. Biggest for people-wise would be the 710 Festival last year at the NOS Events Center. It was a pretty big show with Killah Priest and a bunch of big hip hop artists. I played super awkward though. I had never played live before, didn't have a mic, so I just went up there and finished my set and was like ….bye…and I left right after. It was cool though, it was a good experience, and it taught me a lot about performing live.
https://soundcloud.com/hvdesmusic/disvrm-you-rmx
Which programs do you use to produce your music?
I use Ableton, I use a lot of serum, plugin-wise, and I use a lot of massive and I do a lot of re-sampling and process a lot. I really like Ableton. I was taught how to use logic and Pro Tools but I like Ableton because its workflow is really efficient for me. Logic's factory instruments are amazing, I love the sampler, and I love the fact they have 20,000 loops built in. It just takes so long to set everything up and do anything in Logic that my creativity would go away. So when I learned Ableton I was like "yes, finally" because I could keep my ideas going and I could bang out a track in like 2 or 3 hours and not have to worry about the entire setup you have to go through with Logic.
Do you use any hardware? What is your first step in production?
Right now, most of my stuff is in the box because I don't have the funds to buy hardware equipment. I do record samples and I also play the piano. Sometimes I'll take my mic and bring it around the house. If I hear something cool that sounds cool I'll record it and use it in my music. I like having the genuine, real sound regardless of what it is. Whether it's one synth or reverb or something that sounds real or actually there it could make all the difference in the track.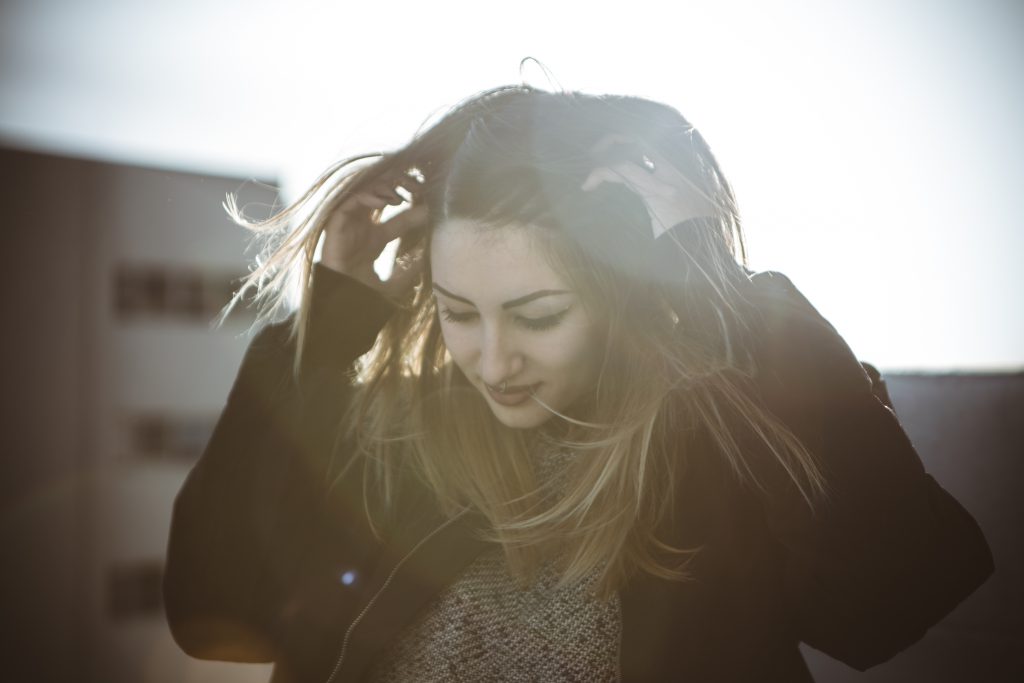 Do you go for an organic sound or do you go for one that is more electro? Because if you like the harder stuff you'd really like a more electro sound, right?
It's hard to say because the thing about G-House is that its hip hop and its house, and the thing about hip hop is that the claps and snares are like, really real. They sound real, so a lot of the times my subs and my synths that I want to be electronic sound really electronic, but I like to have a lot of my percussion sounds as analog as possible. I want them to sound like real instruments.
What about the electronic music scene specifically speaks to you?
I love the community, the people. I grew up in the punk scene. Throughout my whole teenage, middle/high school time I like always had my guard up because of that. There was so much negativity in the punk scene. My friends were getting shot and stabbed, getting hurt and fighting all the time, it was always something. I was a negative person attracting negative people. I didn't understand the law of attraction or anything like that yet. I went to, you could call it a rehab, but it was for underage kids like 16 or 17 year old's. When I went there I finally opened up to all these people and kids who weren't into punk music. They showed me hip hop and all these other genres that I was completely new to. I came back to LA and kind of felt weird because I was just lost. I didn't know where or what to go to, or what I was really into and stuff like that.
Then I went to Escape for the first time. When I went there I was like opened up to a whole community of people that don't glare at you when you stare at them, they actually smile at you or actually treat you well. I don't know, it was really eye opening to me and I was like…"whoa, dude this is awesome." It was a really positive experience. I went to EDC Las Vegas for the first time after I turned 18 and that was really awesome too because I had never ever experienced anything like that. I think that it is mainly what it was, the community. Ever since I started producing dance music and being a part of the dance music community my life has been really positive, I've never been happier. The people in my life have been real friends, like genuine, you know what I mean?
But that's mainly the thing for me, I feel like I get something back out of it. Right now, even though my following is small the people that do follow me are dedicated to me. They love me, they care, and I like that a lot. I feel that there is a level of realness in people that there is not in a lot of in other scenes. Even the hip hop scene and punk scene, they all just want to fight each other all the time. Everyone is just trying to get down with each other, I don't want that. I like being able to show up to a show and talk to anybody and be cool with everybody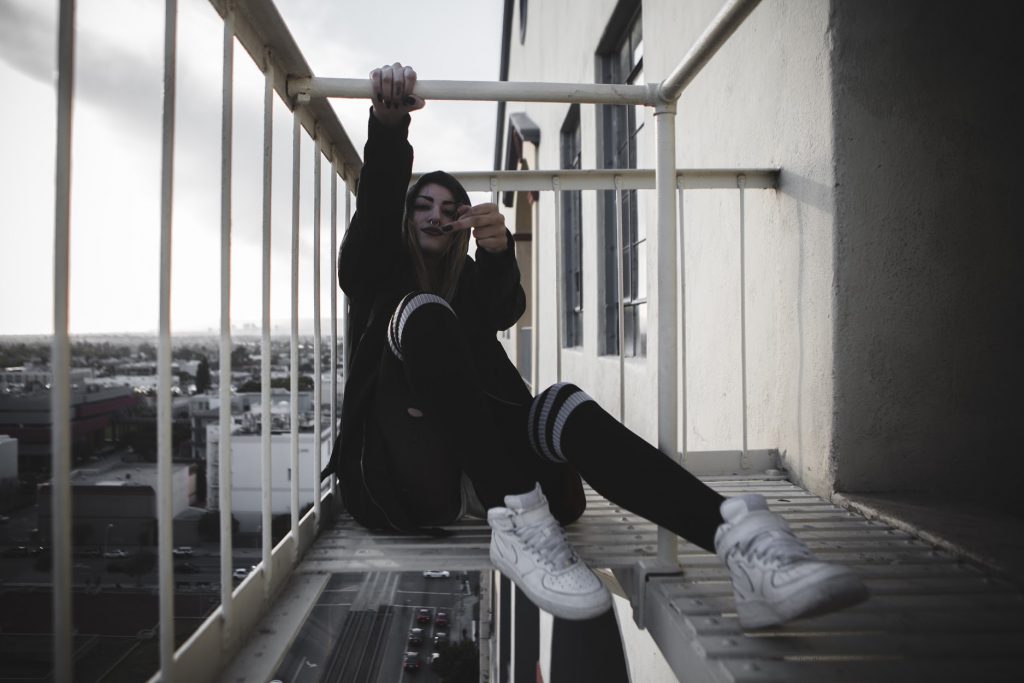 Who was the artist that was your introduction to electronic dance music?
My friend showed me Daft Punk when I was really young, like 14 or 15, and I kind of liked techno low-key when I was in the punk scene but I didn't tell anybody because I would be really judged for it. I was like 15 at the time so, I only openly listened to punk rock. My friend showed me Daft Punk and I liked it for a little bit. When I was younger I was really into harder punk like hardcore and skate punk, street punk, thrash and stuff which led me to dubstep. I really liked DnB and stuff like that too. The heavier, bass genres of dance music, but I never really fully got into it. I wanted to go to EDC and other raves but I was only 15 and they just made all Insomniac Events 18 and up. It forced me to wait a bit until I was old enough to attend. So because I never was able to go to the events, I just fell into the punk scene because it was there. It was accessible and it was a community that I didn't have to be 18 to be a part of.
If you could only listen to three artists for the rest of your life, who would they be and why?
Deadmau5 would be one of them. Deadmau5 is like, his production just blows my mind, absolutely 100%. Yeah obviously you can use waves, you can use any analog emulator plugin that you want to, but when you really use analog synths and equipment you can hear it. I feel like Deadmau5's music really has that warmth that a lot of producers lack because all their shit is digital. So Deadmau5 definitely would be one of them.
And then Doctor P, and Destructo.
What is your favorite event that you've been able to attend?
EDC Las Vegas 2015, the first year at EDC for me and it was mind-blowing, life changing. I have never experienced anything like it before. I had only been to two events before and I really wanted to go to EDC last year, so I saved up and went, and had the time of my life!
What are your favorite pizza toppings?
I really like BBQ pizza…but no chicken. Just straight BBQ sauce
---
Follow HVDES on Social Media:
Facebook | Twitter | Instagram | SoundCloud