Seven Lions is an artist that I have been following for quite a while, specifically since around 2011 when I first caught his melodic dubstep remixes of some Anjunabeats classics. Those remixes of a few of my favorite Above & Beyond tracks opened the doors to an entire new genre for me. As someone who loved both trance and bass genres, Seven Lions was that intermediary that tied everything together and put a bow on it.
Coming off the release of his latest album 'Creation', he has truly cemented himself in the scene with fans who are as dedicated to him as ever before. Known for his "epic" music, his live shows are nothing but spectacular. If the visuals don't get you going the music definitely will. Playing both the kineticFIELD at EDC20, as well as a surprise psytrance set as DJ Sven on the Kalliope Art Car, I hope you had the chance to catch him live!  I had the pleasure of sitting down with the master of melodic dubstep on the speedway before his main stage set, check it out!
Did you miss Seven Lions' set at EDC Las Vegas 2016? Click HERE to check it out!
---
Are you excited to be playing EDC Las Vegas for its 20
th

 Anniversary, and do you have anything exciting in store for your fans?

Definitely, and yeah just playing a good set for them for sure!
With the recent release of the 'Creation EP', how did it feel to go back to your roots in music?
Really good, but I think my roots are different from a lot of people who like electronic music so I think it was weird for a lot of people. But for me it made perfect sense so I don't know, I feel like I'm at odds with a lot of my fans in a way because I do stuff like that. But it felt good, writing "Leaving Earth" was probably one of my favorite things to do. Although I know that a lot of people who fell in love with the 'Days To Come' sound look at something like that and say "I don't get that", which is fine, I don't have a problem with it, but it's strange to have that disconnect I guess. But I love making music.
How do you balance your busy schedule and still produce amazing work?
Honestly the traveling and playing shows is the hard part, working on music is something I would do no matter what. I used to have more than a full-time job and I would still make music all the time. It's just what I do, there is no, not making music. So I think the more I tour and the more tired I am, I will just have to find time to make it.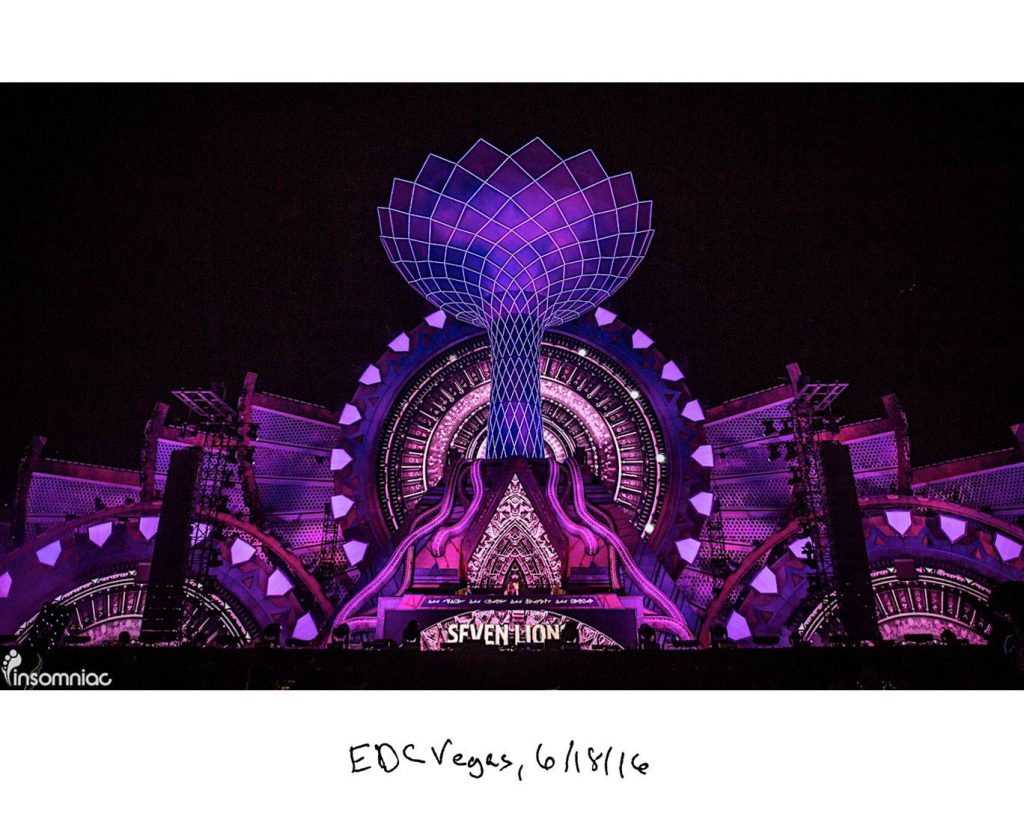 You have used some very unique visuals during your live performances, what is the process you use to determine which visuals to use? Do you pick a series of visuals you want to use going into a show?
So we have a visual guy, Ian, he's the first guy we hired. He's been on the team since EDC last year, it's been a little over a year. I basically knew what I wanted, it's trying to make the album artwork come to life so just epic fantasy landscapes and such. We hired this production company out of Oregon to film a bunch of stuff all throughout Oregon, and add a bunch of VFX and stuff like that. And some of it is our music video concepts.
Throughout your career you've created music that has inspired lots of DJs, which artists inspired you?
Above & Beyond for sure, the old Tiesto 'In Search Of Sunrise' Albums, those were always my favorite.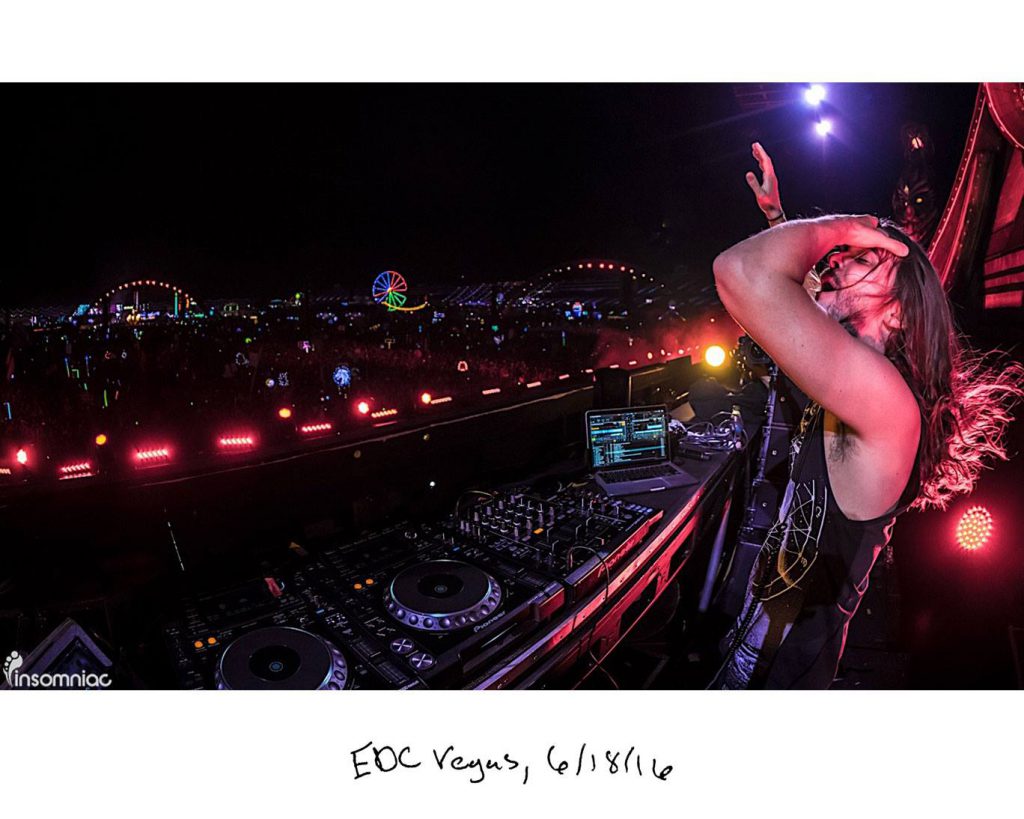 What was the spark that brought you to electronic music from your history in the rock genre?
Playing in bands and not wanting to wait around for my band members to show up *laughs*. Somebody gave me Fruity Loops and I started messing around with that. Then my cousin gave me a bunch of old, old Tiesto records and I was moving from Lompoc to San Francisco, leaving High School and going to College. He gave me a bunch of CDs and it was a long drive. I put them on as I was moving and I just kind of started listening to that music when I moved. Just a weird, random transformation I guess.
It's great driving music actually…
Yeah and I got into Industrial too at the same time. That was also something that helped the transition I'd say from metal to industrial to electronic music.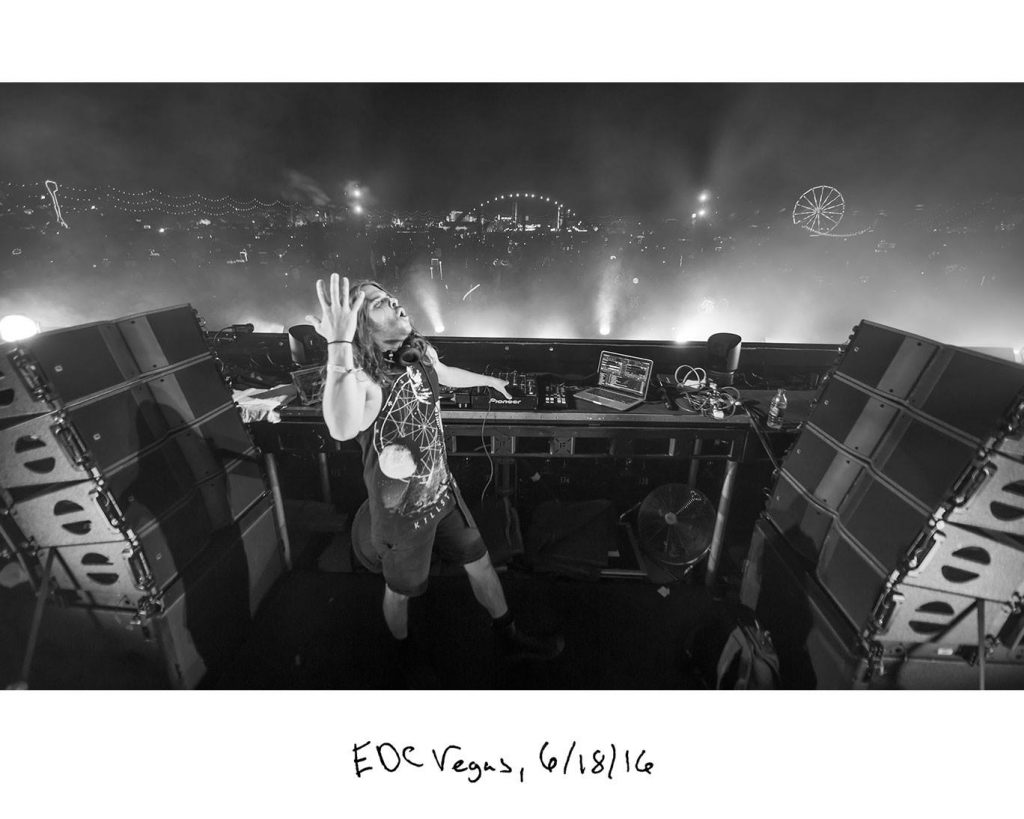 Can you tell us about a memorable fan experience you've had?
I do so many drinking with strangers, like I get to meet a lot of people who is really cool. Some of the people we've become really good friends with and talk all the time. Nothing too crazy, I mean generally the nice thing about what I get to do is that I get to meet a lot of people who are into the same things as me video games, books, and such.
If you had to pick three artists to listen to for the rest of your life, who would they be?
Opeth, Ensiferum, and Above & Beyond
Do you have any hobbies or things you do in your downtime to relax?
A lot of bouldering, used to do a lot of bouldering, I haven't in this last month too much, but bouldering for sure.
---
Connect with Seven Lions on Social Media:
Website | Facebook | Twitter | Instagram | SoundCloud