NotLö swung by to discuss her newest single "Catnip," her mission to bring inclusivity to the scene, her personal inspirations, and more.
---
After a wildly successful year for up-and-coming bass artist NotLö, it's safe to say she's only just getting started. While her personality and stage presence alone is hard not to fall in love with, her unwavering talent as a producer has been shown loud and clear in her sets and her recent releases. Having received well-deserved praise this year from bass music fans to highly regarded artists and labels within the scene, it's no doubt NotLö's following is quickly growing
This year has seen NotLö take the stages of major shows and festivals both solo and b2b with VEIL including Infrasound, Firefly, and Suwannee Hulaween. While we're still a month away from the new year, the 2022 announcements we've seen from NotLö thus far are nothing short of impressive as she's set to throw down at Gem and Jam, Okeechobee, and Ubbi Dubbi next spring. More recently, NotLö announced that she will be joining CharlesTheFirst as support on two New York tour stops in January. With all of these and more announcements on the way, we can only imagine we'll be seeing her everywhere next year, and we can't wait.
On the music front, NotLö rinsed out her newest single, "Catnip," in recent sets and it finally saw the light of day last month. This dubstep tune is a serious stunner that has made crowds holler and also caught the attention of artists like Truth and SubDocta who have rinsed it as well. After the release of "Catnip" we got the chance to chat with NotLö about everything from the new tune to her goals in 2022, along with the artists that inspire her, and more. Be sure to stream the track on your preferred platform and keep reading below for our chat!
Stream NotLö – Catnip on Spotify:
---
Hi NotLö, thanks so much for chatting with us today and congrats on the release of "Catnip." We know the track has received some well deserved attention from artists like Truth, as well as huge crowd reactions in your sets this year. Can you tell us a little about how this track came to life?
While making Catnip, I honestly had no vision of where I wanted to go with this track. I was initially just experimenting with different sound design from what I usually do. After working on the beat for a while (with my cat, Taco, playing around me high as hell on catnip) the track came to life. This is one of my favorite originals I've played throughout this summer, and I am so hyped that people are digging it!
It's no doubt the NotLö project has seen explosive growth in 2021 alone, not to mention gained support from the likes of WAKAAN, Gravitas and Deep Dark & Dangerous. As a rising artist, how does it feel to now be touring regularly and receiving support from producers you look up to?
Getting to play music full-time is a dream come true. I am so grateful for everyone who has supported my project and has helped me grow as an artist. Having releases on WAKAAN, Gravitas, Deep Dark & Dangerous, as well as other great labels, has given me the ability to share my music with a wider audience and connect with more individuals. Getting to share my creations with others is why I do this and I am very thankful for everyone that supports me!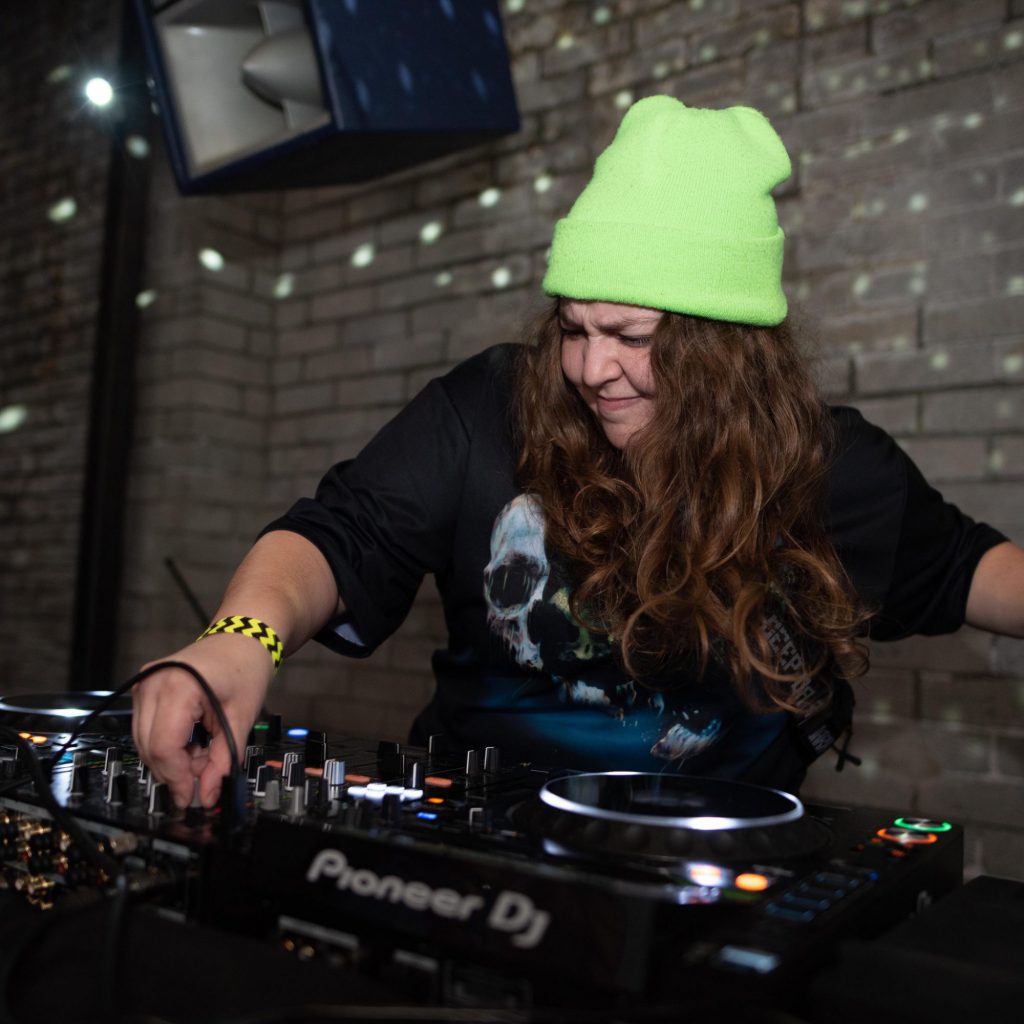 We know you're signed under the brand new Kompass Management team, which has a huge focus on changing the scene in a positive way. Can you share your own plans to help further the scene, raise awareness, and support artists who are currently underserved?
Inclusiveness is something I strive for, as well as the other artists on the Kompass Management team. I am grateful to be surrounded by like-minded people who care about bettering our scene. Personally, I will always be looking to aid people who are underserved and not represented as they should be. I strive to be a positive role model in this scene and I always want to be able to help others when I can.
There's so much talent in the bass scene right now, and you've been able to see and play alongside so many artists while touring this year. Who's sets have inspired you the most, and what are you currently listening to while you're home?
Being able to play shows with artists I have always looked up to is so inspiring. Meeting new artists on tour stops has also been amazing, there is seriously so much talent out there! There is such a huge list of artists who have inspired me this year, but a few artists who stick out are Truth, Clozee, Ternion Sound, Khiva, Black Carl!, and Mersiv. There are so many more artists who have inspired me to experiment with different styles and sounds and I am so lucky to witness such a huge growth in underground bass music.
Aside from your work in the studio, this year has seen you take the stage at some huge shows and festivals both solo and b2b with VEIL. What experiences have stood out the most this year?
This is the first year I have really gotten to play to bigger crowds, so this whole year in itself is extremely memorable. I am so lucky I got to go on tour with my best friend, VEIL, I love working with her and playing shows together. Getting to play huge festivals that I had been going to for years was so amazing. Experiences such as Firefly Festival, and Hulaween, are such big goals of mine and I am so thrilled that I was able to achieve those goals!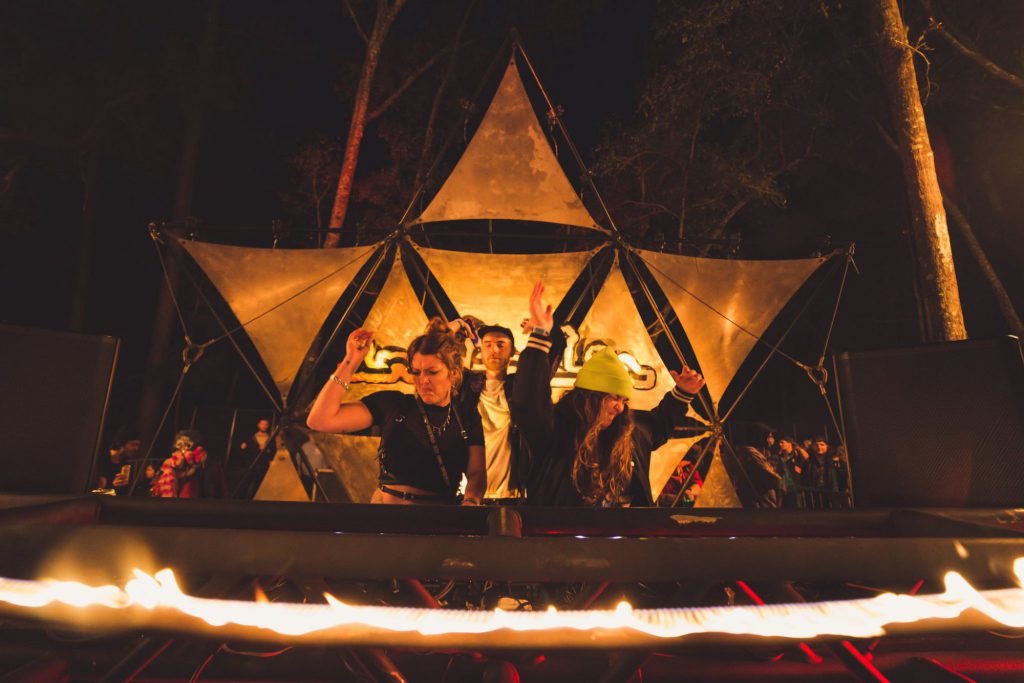 Considering how quickly you've gained a dedicated fan base, was there one defining moment or opportunity where you realized your career was taking off? What was it?
I have always been in the scene for the music, but being able to make a career out of it is a dream come true. Playing shows full time and getting recognition from artists I have looked up to forever, is so surreal. I am so grateful that others can see my vision as well and are coming along for the ride!
Beyond your solo work, we've loved your collaborations as well including "Mad" with Mythm and "Exoplanet" with VEIL. Do you have any future plans for collaborating with other artists? Is there any artist in particular you dream of working with?
I love working with other artists and sharing ideas. I currently have a few unreleased tracks coming out next year, including ones with Enigma Dubz, CONRANK, Bromosapien, and MATHENY. Some goal collaborations of mine include TRUTH, CloZee, Supertask, Mesck, and Alix Perez!
Finally, with the end of the year on the horizon, what goals do you hope to achieve in 2022?
I have a feeling 2022 is going to be a big year! I hope to gain a bigger fan base and share my music with even more people. I want to play even more shows and festivals this next year, release my first vinyl record, and another EP. I have a lot of new music in the works and I am so excited to share them with all of you next year!
---
Follow NotLö on Social Media:
Facebook | Twitter | Instagram | SoundCloud