Audiotistic Bay Area brought the house down with a phenomenal lineup, space to dance, and unmatchable energy for its 2021 return.
---
Known as a go-to summer festival in Northern California, Audiotistic Bay Area always brings the promise of fun in the sun with good vibes and the best music to go along with it. Although this year wasn't a summer edition, it returned just in time for an end-of-the-year rendezvous after a pandemic hiatus. With a new season, fresh faces, and unexpected dance space, it was quite the experience as many Northern California-based festival-goers were on the brink of FOMO after more than a year without events from Insomniac.
Having attended Audiotistic Bay Area in 2019, I was eager to return and experience the worry-free euphoria of dancing with friends at a festival like many others. The anticipation grew as the dates came closer and planning was underway for a weekend filled with house and bass. Finally, the weekend had arrived and moods were elevated, ready to take the dancefloor.
Entering the Shoreline Amphitheatre was quite the breeze, save for some unfortunate changes.
While there were some varied experiences with security and parking, the overall logistics were exactly what you would expect from Insomniac – safety precautions, security, and organized parking as usual. However, there was a change with parking that left many unhappy. In previous years it had been free, but this year's on-site parking was $20, which led many to park nearby and walk in to the festival itself. This year's entrance had some changes as well, including the COVID vaccination check along with the ID check. Unfortunately, security also had some inconsistencies, forcing some attendees to throw out freshly bought vapes and empty Camelbaks on the second day.
After getting past security, the rest of the event was a ride. Returning to the Shoreline Amphitheatre was like a breath of fresh, crisp air, walking through the gates to long-awaited freedom we hadn't felt in yet in 2021. Attendees didn't miss a beat, walking with a bounce in their step, ready to pay those festival prices for an AMF fish-bowl drink we'd all secretly regret, just to get the festival experience again.
The short walk from Frequency 1.1 to Frequency 2.2 stages ensured a fun time.
This year's setup was perfectly planned and more than appreciated. The two stages, Frequency 1.1 and 2.2, were laid out in different areas entirely, avoiding the sound bleed that occurred back in 2018 when the stages were almost next to each other. While the short walk was an easy transition, it also gave the opportunity to grab a bite, hit the bathrooms, or refuel on drinks on the way. The best part of the festival offerings had to be the plethora of options, with few or no lines at any bar, food vendor, or bathroom.
While Audiotistic isn't necessarily one of Insomniac's more visually-focused brands, the production was still more than fans could ask for. The Frequency 1.1 stage remained the main stage with an enormous setup, impressive laser lights, and massive production. Meanwhile, the Frequency 2.2 stage was not far behind with a smaller space and stage, but much more room to dance. It was truly the stage to be at if you were trying to get down to the music.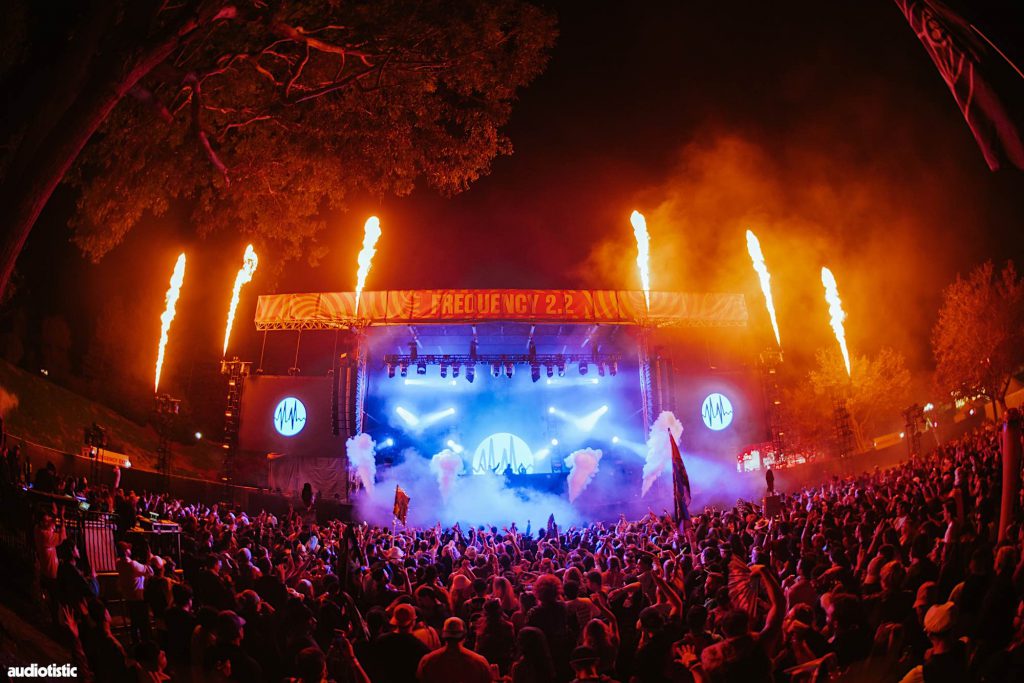 Surprises were sprinkled throughout the sets all weekend, leaving no room for indifference.
Since this year's lineup was more diverse with women and a young nonbinary artist, I was excited to see new faces take the stage. Arriving just in time for the second set of the day, Saturday kicked off with a bounce at the Frequency 1.1 stage. I finally got to catch Blossom bringing the house in all her glory. It was impossible not to be won over and made to dance during her set with her signature pink hair, bouncy energy, and matching visuals
Heading over to the Frequency 2.2 stage, the bass was already knockin', and it was only 4pm. Rounding the corner to the 2.2 stage, it was easy to see why the crowd was going wild. Level Up was on stage, throwing some classic dubstep and trap tunes, and bringing the mayhem. While she may be small, she sure is mighty, and there's no denying she throws down harder than most dubstep DJs today. Her energy and stage presence was unlike anyone else's the entire weekend.
Up next, Moore Kismet took the 2.2 stage. Mixing some of their personal tracks, along with house, bass music, and more, it was like a dance party that you never wanted to end. While the crowd thinned out some at the start, many stayed and showed newfound love and appreciation for the young artist. One thing is certain, those who gave the rising star a chance to impress, were not disappointed and will surely return for more of their sets in the future.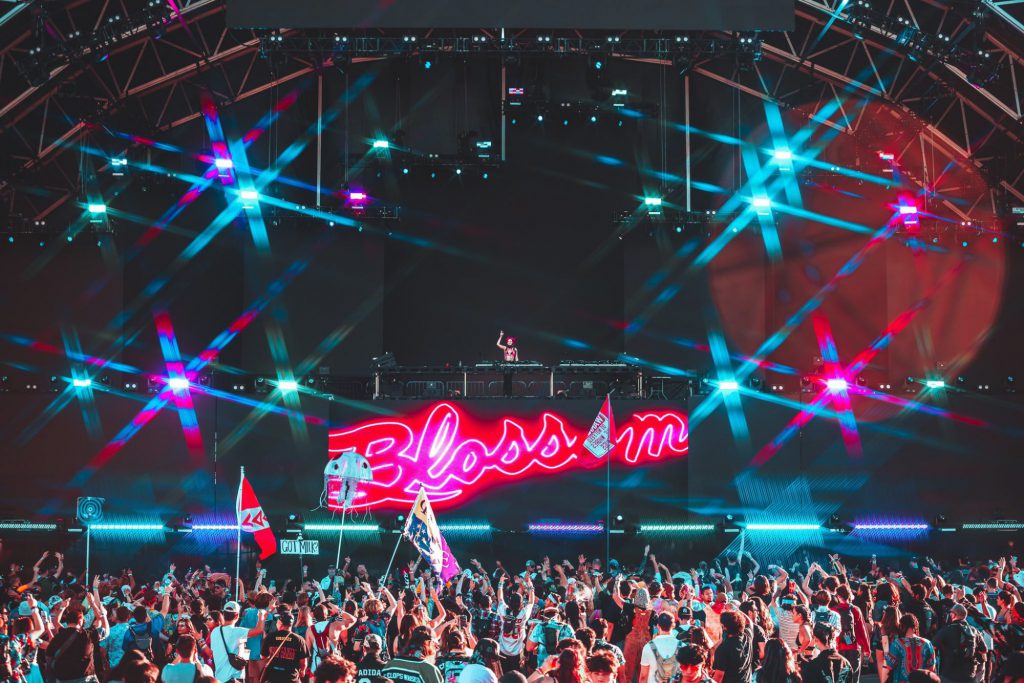 The second day brought house vibes and people brought their dancing shoes to shuffle away.
While the first day featured more bass music for the headbangers, the second day demanded that everyone have their dancing shoes at the door. I was personally stoked for the 2.2 stage, with a house takeover consisting of artists such as Meduza, Claptone, Dombresky, Dillon Nathaniel, Kamino, and Eli Brown. Arriving just in time to kick off with Dillon Nathaniel was a dream. It was my first time seeing him live and it was just the perfect set to start with while slowly swaying to the beat and warming up.
While many waited in anticipation for Svdden Death's set on day two, it surprisingly fell slightly short of expectations. It seemed, however, that the main issue was volume. The production crew must have not realized that the volume was low throughout the entire set, which was an unfortunate occurrence as he also brought out Sonium Sounds in the first five minutes.
Some of the standouts on the second day consisted of Meduza, Claptone, and the legendary Tchami at the Frequency 1.1 stage. All artists brought the best vibes and upbeat energy to the stage, but these three acts just captivated the crowd, manipulating us as one, moving to their kicks. The Frequency 2.2 stage was truly the place to be on day two, with the house music taking over our bodies, minds, and souls. The energy was immaculate, and the dance space was plenty, filling in more and more as day two went further into the night.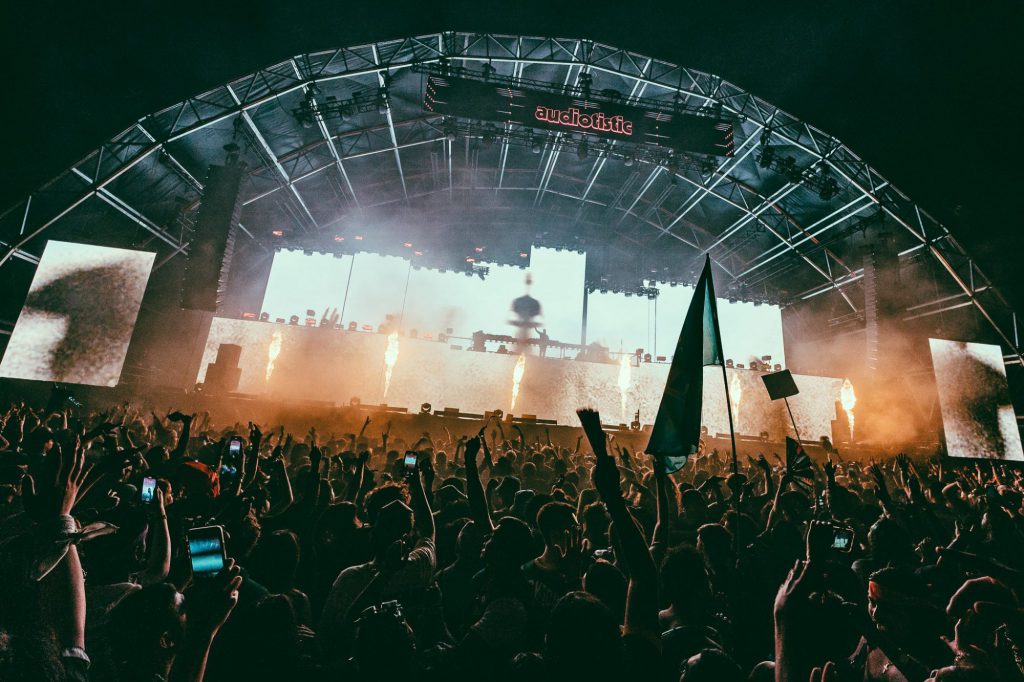 Audiotistic Bay Area's long-awaited return revived our love for house, bass, and dance.
The wait for Audiotistic Bay Area to return was lengthy but well worth it. The only downside was it ended far too soon and the battle with post-fest depression began again. But now, we can look forward optimistically to next year's edition with even more anticipation for some new faces, more dancing, and even groovier music.
Whether you came for one artist or one genre, you were guaranteed to have a good time and expand your palette. We can't wait for Audiotistic Bay Area's return to its Shoreline stomping grounds as they bring friends, music lovers, and dancers all to the same dance floor together once again.
---
Connect with Audiotistic on Social Media: