CloZee has awed us once again with 15 eclectic tracks spanning soundscapes of all artists including NotLö, Esseks, Fakear, and more!
---
French producer and musician Chloe Herry, also known as CloZee, has proven to be one of electronic music's greatest pioneers in the world bass genre. Since 2013, listeners have been graced by her musical endeavors such as Harmony, Evasion, and Neon Jungle along with stunning live performances as well. Now she has returned to her roots to help raise up the next generation of artists who have established their unique sounds in the world of bass music.
In collaboration with Gravitas Recordings, CloZee has curated her first-ever compilation titled Emergence, shedding a much-deserved light on up-and-coming artists in the bass scene. The release is a free space to explore and celebrate this new sound in bass music, symbolizing the beauty of a collective through hopeful music with 15 vastly colorful submissions from artists such as Esseks, NotLö, and Dysphemic, to name a few,
Go ahead and give Emergence a listen on Spotify below or via your favorite streaming platform today, and make sure to keep reading to get a track by track take as you listen along!
Stream CloZee – Emergence on Spotify:
---
Emergence introduces itself with "Galactic Ambassador" by Dreamers Delight.
With an old school, space-time feel, "Galactic Ambassador" quickly takes hold of the listener's senses, using synth-like buzzing and whirring building up to a smooth-sailing bass drop met with keyboard flourishes and whimsical energy. The second drop from Dreamers Delight is much more pronounced, using deeper and heavier bass synths to weigh down the atmosphere before diminishing once again.
Next up is "Ellie's Nap" by Esseks. Keeping true to the tone of the name, Esseks uses light and airy flourishes to create a dreamlike lullaby world before introducing a melancholic melody and calm beat that remains present throughout the piece.
Then, Fakear takes us to a "Sanctuary" with an energetic change of tone.
"Sanctuary" takes a more world bass-inspired twist as Fakear utilizes percussive and vocal elements to emphasize the global influence on the piece. The piece features a triumphant break, allowing for the listener to truly get lost in the beautiful world before Habitaat's "Down For It" enters the fray. This tropical house-esque tune features smooth vocals and a bouncy beat that begs for warm weather and palm trees – it's sure to be a spring-summer anthem that adds layers of wanderlust.
Coming in soon after is capshun and Floret Loret's bouncy trap bass contribution, "Wisteria." A beautifully complex and multi-layered piece of work, this song teases light-hearted and melodic flourishes with a dense bass line beat that acts as a gravitational pull to bring the song back down to Earth. The contrast works perfectly with itself, and sets this track up to be one of my favorites from the compilation!
Next up is "Yours" by Lil Fish, who starts off his track with an ominous build and cultural world bass sounds to explore. Lil Fish wastes no time building the auditory environment he wants to immerse us in, quickly dropping us into a deep, dark, and beautiful place of bass and synths. Following that ride is, "Kailasa" by Skysia, a track that acts as a beautiful change of pace. Honing in on its strongly syncopated beat and fascinating vocals, I found that this piece begged to be listened to on repeat and explored closely to fully grasp its beautiful complexity.
The possibilities of world bass are endless on Emergence
"The Source" by An-ten-Nae and "Jungle Groove" by Ahee and Morillo both highlight natural soundscapes in their unique works. Also featured on Emergence is Dyphsemic's "Fire Breather," which showcases his signature guitar plucks and a driving bassline. Rising star NotLö can also be found on the compilation with the massive track "Abysmal", which introduces ground-shaking basslines and an ominous string instrumental that ties in beautifully the cohesive nature of world music and bass music elements.
And as we come to the end of the compilation, nok nok brings us "Dragonfly," a mesmerizing track that kickstarts the senses with massive bass and beat. "Virah" by Orenda is up next and wastes no time in creating the soundscapes and spaces for the listener to engage with. From sweeping percussive flourishes to a vast and echoing sound environment and string flourishes, this tune is a beautifully illustrated work. It's followed by Bass Temple's "Let's Do This", the penultimate track which brings an energetic kick to the tracklist.
Rounding out the album, CloZee ends with the track "Fall of Nature" by Klasey Jones & The Wildcatz
With a signature triumphant sound, "Fall of Nature" is magnificently built to end off the Emergence compilation with Klasey Jones & The Wildcatz at the helm. What a fitting end to this fantastic journey from CloZee. If she hasn't already won over your heart with her sensational music then her curation efforts might do the trick. Stay tuned for more from her in 2021 and beyond, we can't wait to see what she does next for the growth of world bass.
---
CloZee – Emergence – Tracklist:
Dreamers Delight – Galactic Ambassador
Esseks – Ellie's Nap
Fakear – Sanctuary
Habitaat – Down For It
capshun & Floret Loret – Wisteria
Lil Fish -Yours
Skysia – Kailasa
An-Ten-Nae – The Source (Jaguar Edition)
Ahee & Morillo – Jungle Groove feat. Evan Fraser
Dysphemic – Fire Breather feat. Yiani Treweeke
NotLö – Abysmal
nok nok – Dragonfly
Orenda – Virah
Bass Temple – Let's Do This
Klasey Jones & The Wildcatz – Fall of Nature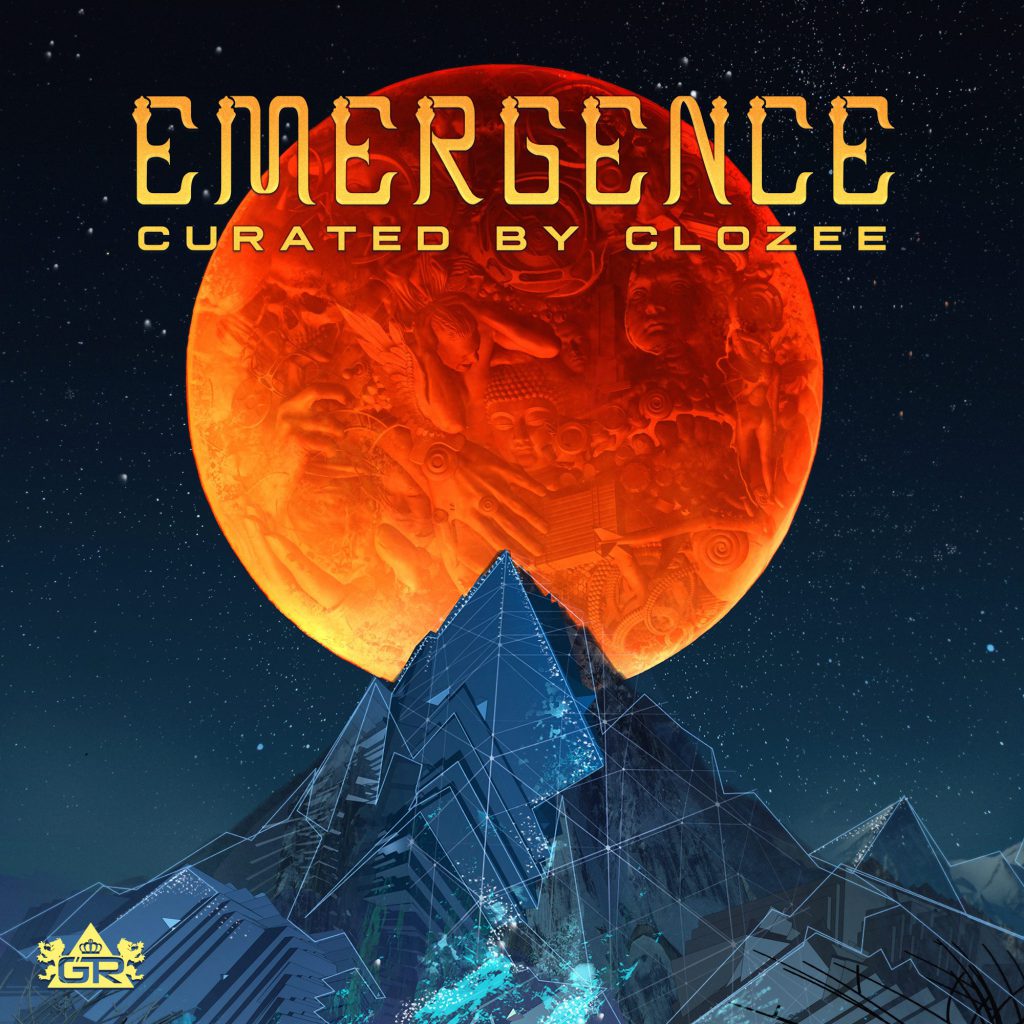 ---
Connect with CloZee on Social Media:
Facebook | Twitter | Instagram | SoundCloud | Bandcamp