Hulaween is officially less than a week away, so to help you prepare we've compiled a list of acts you won't want to miss.
---
With fall weather and spooky season upon us, we're less than a week away from this year's Suwannee Hulaween, set for October 29 – 31. Hulaween lineups are known for showcasing a little bit of everything, and this year's edition is certainly no different. With a variety of genres from jam bands to bass and house music, there really is something for everyone at the Spirit of the Suwannee Music Park this Halloween Weekend.
While this year's lineup boasts exciting names like Skrillex, an entire Deadbeats Stage Takeover, and three nights of The String Cheese Incident, the undercard is also bursting with talent. It was difficult to narrow down, but we've put together a list of our top artists, both electronic and non-electronic, to make sure you add to your schedule!
While Hulaween sold out in a flash this year, they've released a handful of passes on their website as well as through their official ticket exchange, so hurry there if you haven't locked yours in!
---
Hulaween 2021-Top Picks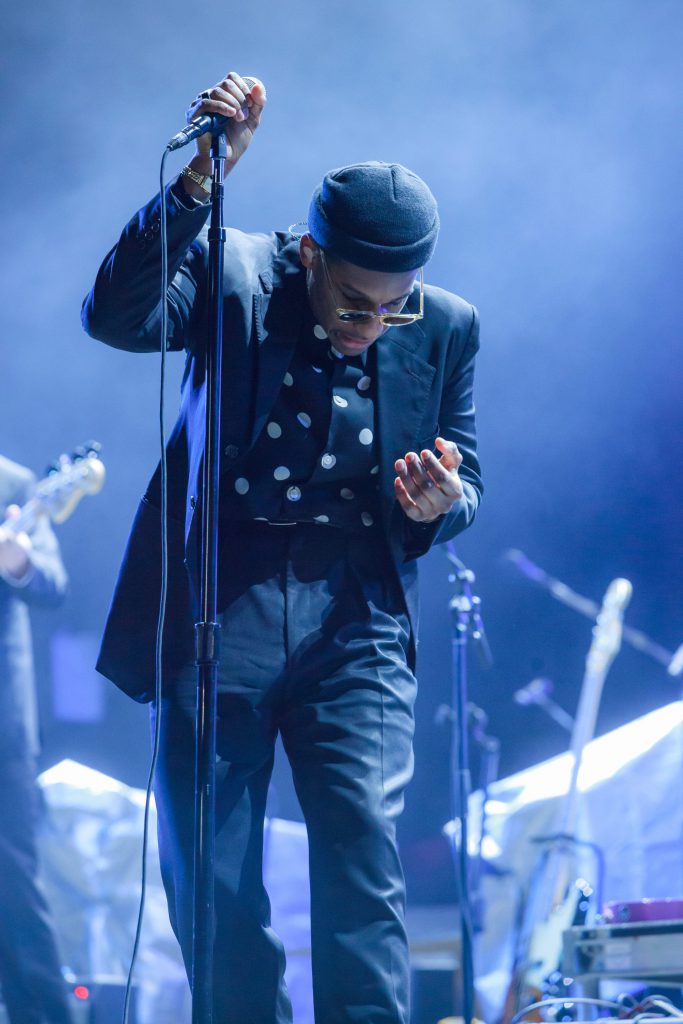 Leon Bridges
Facebook | Twitter | SoundCloud
Known for his soulful indie-style beats and beautiful voice, Leon Bridges is a singer-songwriter from Atlanta, GA now based in Fort Worth, TX. A true king of retro style both in music and in fashion, his set is sure to have us grooving this Hula-weekend. This year he played a headlining show at The Wiltern in Los Angeles and was recently announced to headline M3F, a nonprofit indie festival in Phoenix, AZ. There's no doubt this gem of a voice will be incredible and we can't wait to hear it live at Suwannee.
---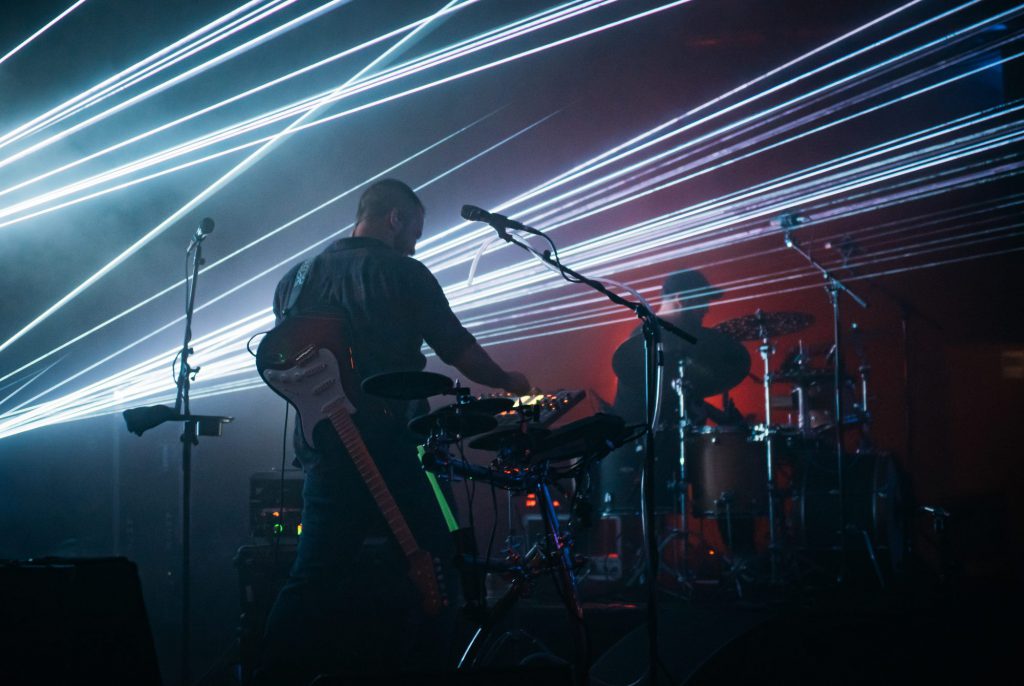 The Floozies
Facebook | Twitter | SoundCloud
The Floozies are a funk-electronic power duo who never fail to bring amazing production to their sets. Combining live instruments with a touch of electronic flair and plenty of lasers, their style is perfectly fitting for Hula and easy for anyone to love. Whether you're a fan of funky tunes, live bands, or bass beats, you're surely in for a little bit of all of that from The Floozies.
---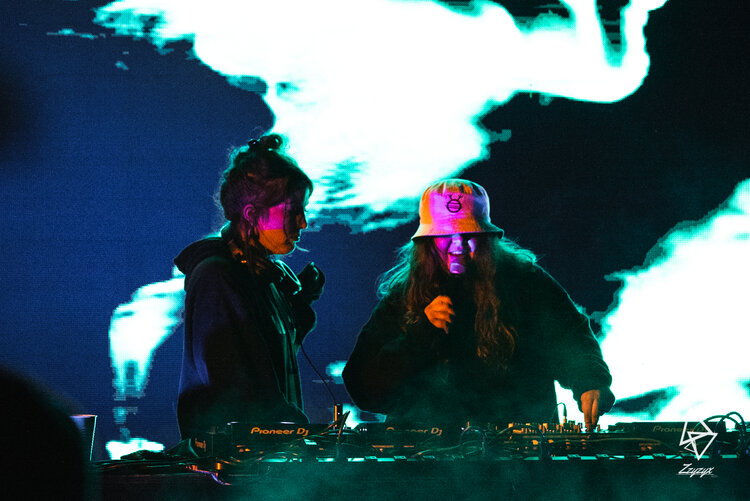 Veil b2b NotLö
Facebook | Twitter | SoundCloud
Having appeared at countless shows and festivals both solo and b2b, there's no doubt that 2021 has been Veil and NotLö's year and we're so stoked to see them again at Hulaween. These ladies have dominated the stages of Infrasound, Mad Mountain, Lost Lands, and The Untz this year, to name a few.
They've also appeared on some exciting announcements for 2022 already, including NotLö at Gem and Jam as well as the pair playing both b2b and solo sets at Okeechobee. With releases on big label favorites like Wakaan and Deep Dark and Dangerous, these queens of deep dubstep have been absolutely on fire this year and they are just getting started.
---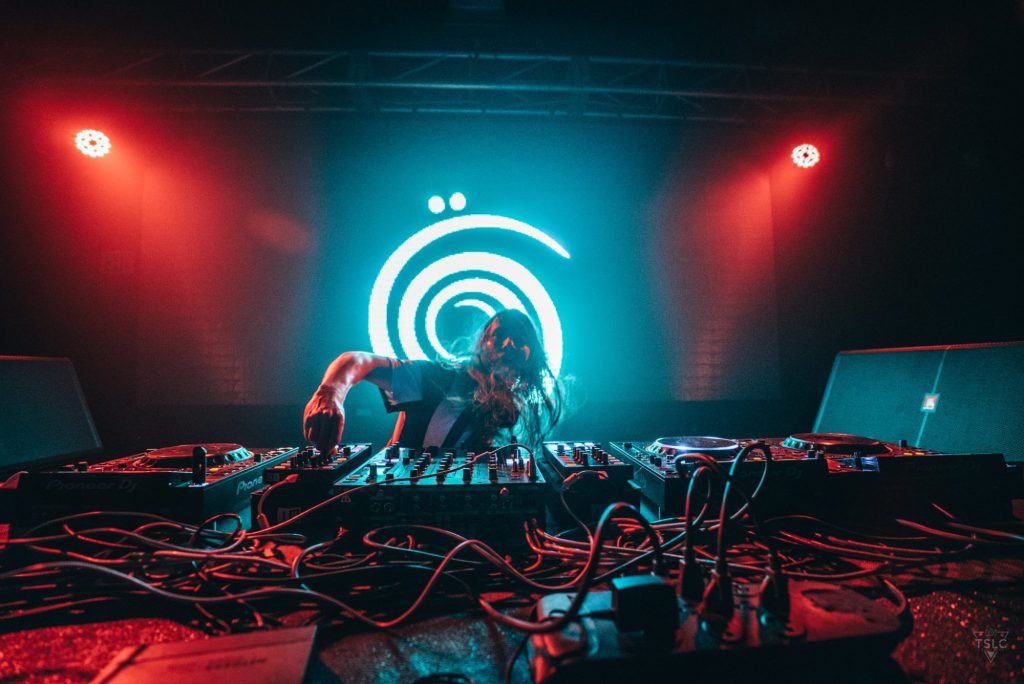 Mersiv
Facebook | Twitter | SoundCloud
Another bass music favorite who absolutely requires a spot on this list is Mersiv, who has also had an insanely successful 2021. Having performed headlining sets including Sound Haven Festival, Interstellar Festival, and Mishawaka Amphitheater, he also just dropped his first full-length album, Pretty Dark Loud, and it is nothing short of magical. With this album being fresh off the press and more massive shows – like his own curated NYE event on the way – Mersiv has proved to be an unstoppable force in bass music and we are stoked for his performance on Halloween night.
---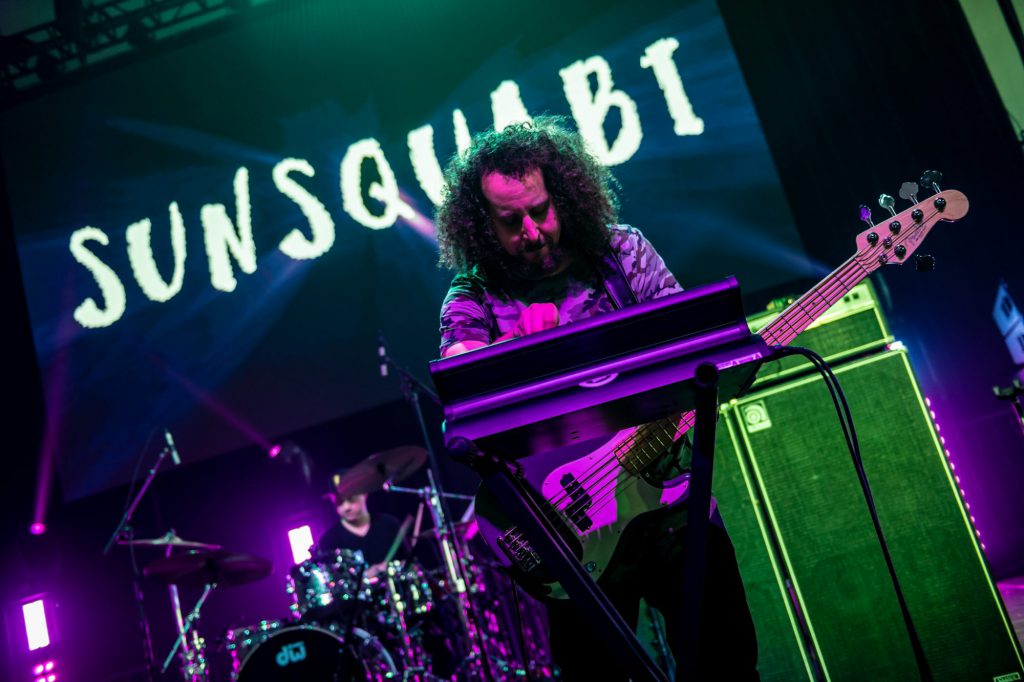 Sunsquabi
Facebook | Twitter | SoundCloud
Based in Denver, Colorado, the Sunsquabi trio is another band that is defying genre confines with their jam-band-meets-electronic music style. They describe their live sets as an "Electronic Hydro-Funk Experience" that is different with each performance.
After appearances at 2021 festivals such as Resonance, Backwoods, and Summer Camp, they most recently played a sold-out show with The Floozies at the iconic Caverns venue, a natural cave in Pelham, TN. The Hulaween crowd can't get enough of the electronic-funk-style bands, making Sunsquabi another perfect addition to the lineup and one you certainly shouldn't miss.
---
Follow Hulaween on Social Media: