ENiGMA Dubz lays down dirty, low-end frequencies from start to finish on the 40 Fathoms EP to mark DUPLOC's 50th release in style.
---
There are no ifs, and's, or buts when it comes to speaking on the talented mind of ENiGMA Dubz and the sounds he's been pushing out over the course of his career. He's without a doubt, one of the most versatile tastemakers to ever grace this corner of bass music. Heavier releases like Greedy Gutz, Duppy, and his "Tipsy" remix to more emotive-filled ones like "Haven" and Coming Down highlight ENiGMA Dubz's innate ability to create a multitude of sounds. Now, he's back with another DUPLOC release with his 40 Fathoms EP.
ENiGMA Dubz did not come to play with 40 Fathoms, from beginning to end he took his listeners on a journey consisting solely of dirty, nasty bangers. Each of the four tracks that make up this EP highlight those classic dubstep sounds that he perfectly crafts up, while also bringing something innovative to the table. This exhilarating release is clearly one that's meant to be rinsed out over massive systems so that the vibrations can shake listeners to their core.
Listen to 40 Fathoms on your preferred music platform, and read on for a more in-depth dive into the miraculous sounds that make up this release from ENiGMA Dubz.
Stream ENiGMA Dubz – 40 Fathoms on Spotify:
---
Take a breath and prepare yourself for the madness that's about to ensue with the tracks that make up 40 Fathoms.
"40 Fathoms" kicks off the release and sets the bar for the journey ENiGMA Dubz takes his listeners on throughout its entirety. Anyone who's a fan of those deep 140 sounds, and especially anyone who's a fan of his style, has likely heard the track played out – whether on a live stream or from other renowned underground dubstep artists. The track is immaculate.
Next up, listeners will reach the "Earth Giants" and its slow, seductive soundscape that will leave hips swaying and fans craving more of ENiGMA Dubz addictive beats. This track will pull listeners in and blast them right back out into perilous and experimental beats. Speaking about the track, he said that it "pays homage to the early dark garage days, the era that really pulled me down into the underground after years of studying classical music." But it wasn't ENiGMA Dubz who chose the name for this tune, it was actually his daughter, who felt that the elements found within it reminded her of the Earth Giants in Frozen.
"Silverback" comes in with a force so strong, even the bravest of Jedi would fear what awaits them when they face this track. ENiGMA Dubz puts what he knows best on display, those addictive, dense wobbles that go bump in the night. So if you choose to listen to this track in a place where light rarely brushes, be wary, because he will have you checking over your shoulder for what lurks far beyond what the eye can see.
Then, "Too Close To The Sun" brings 40 Fathoms to a close, and leans a bit more on the more melancholy and lighter side of the ENiGMA Dubz sound, much like his previous release, Cosmos. He pulls listeners through a galaxy of otherworldly elements and fills their ears with hypnotic beats to tie the beauty and madness found within each track on this release together in a complete package.
ENiGMA Dubz leaves jaws on the floor with each and every release, and this one leaves us looking forward to his creations in the future – especially when he's behind the decks. Now that his visa is in order, the US is about to get blessed, so make sure to catch him when he heads to a city near you.
---
ENiGMA Dubz – 40 Fathoms – Tracklist:
40 Fathoms
Earth Giants
Silverback
Too Close To The Sun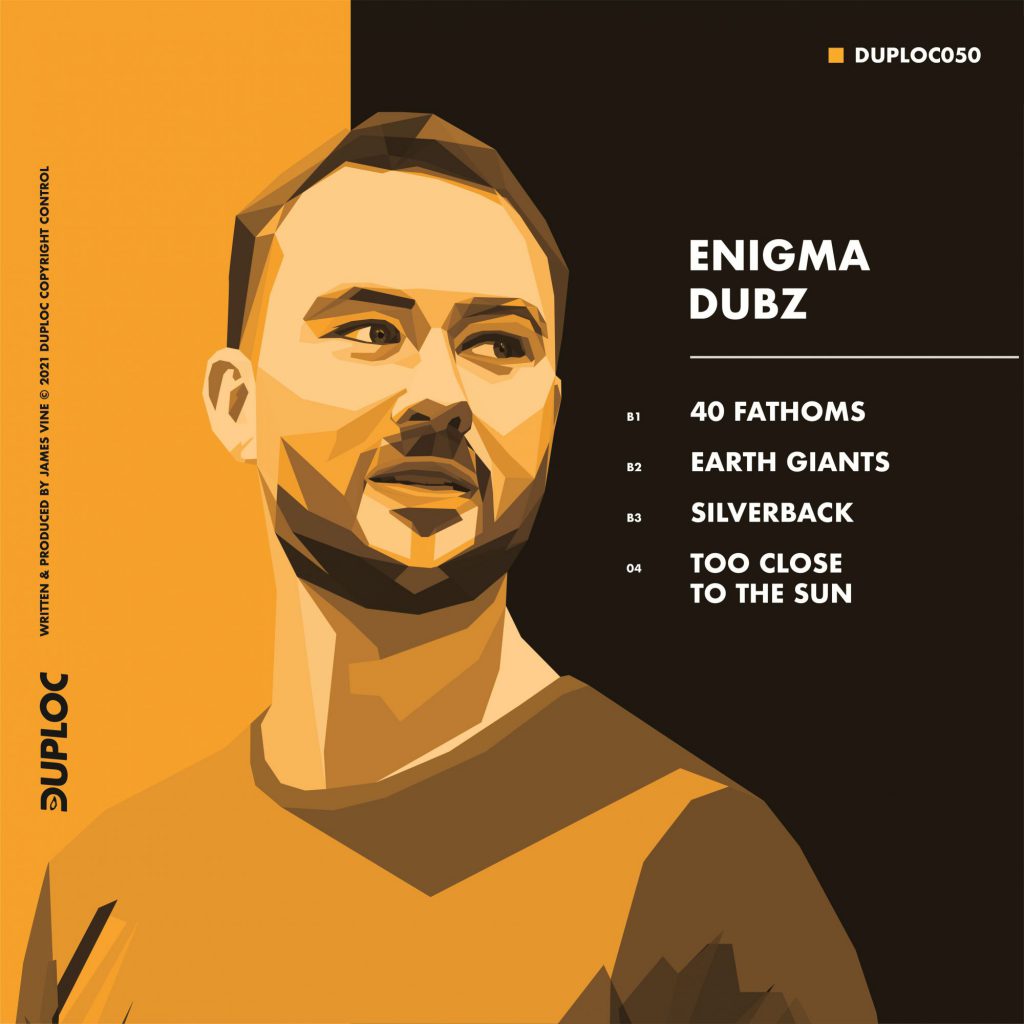 ---
Connect with ENiGMA Dubz on Social Media:
Facebook | Twitter | Instagram | SoundCloud | YouTube