2017 will go down as an incredible year in the world of electronic music. Join us on a journey through our favorite albums this year.
---
2017 has been an extraordinary year for electronic music. From the rise of emotional bass music to the continued dominance of house music labels such as Anjunadeep and Dirtybird, there has been a slew of exceptional artist albums released across the spectrum of electronic music.
In celebration of this year of phenomenal tunes, we've collected some of our staff's favorite albums from the past twelve months. Join us on this sonic journey, and let us know what your favorites were in the comments!
10 Electronic Albums We Loved in 2017
---

Bonobo – Migration
Migration has been appearing on a number of top album lists this winter, and for good reason – it is a complex, multi-layered musical journey that manages the near-impossible feat of being simultaneously upbeat and poignant. One listen through, and it's tough not to be hooked on its beautiful melodies, drawing influence from music all across the world.
At this point, the name "Bonobo" is basically synonymous with impeccably crafted, thoughtful music that is at home in a concert hall as it is drifting through your speakers onto your porch at home, but its versatility is only one more thing that makes it fantastic. If you've only got time to sample one track, "Bambro Koyo Ganda" featuring Innov Gnawa is an instantly recognizable tune that you'll have stuck in your head all day.
---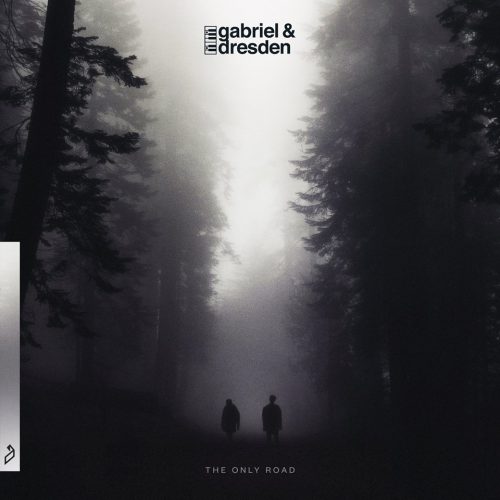 Gabriel & Dresden – The Only Road
Even though it only came out a little over a week ago, the jury is in – Gabriel & Dresden's The Only Road is without a doubt one of our favorite albums of 2017. We won't spend too much time freaking out about how incredible it is that it happened at all; instead, let's talk about the fact that this album is an emotive, nuanced masterpiece that draws you gently into its extraordinary depths and captivates you entirely, if only you'll let it.
From the opening chords of "Only Road" to the atmospheric majesty of "Waiting for Winter" to the haunting melody of "Hospital Piano," there isn't a moment wasted or a single note or sound out of place. If you only have time to listen to one track, bask in the gorgeous complexity of "Sequoia." Your ears will thank you later.
---

Illenium – Awake
2017 was the year that emotional bass music rushed the mainstream, and few artists exemplified that better than San Francisco native Illenium. His sophomore artist album, Awake, is 13 tracks of swelling, dramatic melodies that grab you right by the feels and don't ever let go.
From his highly sought after performances at festivals to his nationwide tour, the tracks play out just as well if not better in person, and have left many who witnessed them even bigger fans in their wake, if that were even possible. If you only have time for one, get a taste of what everyone has been raving about with "Beautiful Creatures".
---

Kölsch – 1989
For fans of contemplative, exceptionally crafted techno with an instrumental bent, Kölsch has probably already been on the radar for some years now. With 1989, he closed out his trio of autobiographical LPs with a study of his adolescence, a difficult period that is represented by a mood he sets that can best be described as gray.
If that sounds altogether too depressing, it's absolutely not. With a little bit of help from Gregor Schwellenbach and the Heritage Orchestra, Kölsch expertly illustrates a complex array of feelings and emotions, deftly delivering music that evokes sentiments that only strings can convey. If you can only listen to one, make it "Serij," the heart-rending second track that is arguably one of the most emotionally charged pieces of instrumental music released this year.
---

Maya Jane Coles – Take Flight
We waited years for Maya Jane Coles to come out with her sophomore LP, and once she finally did, she delivered a double disc behemoth that is more than just a record – it's a mood, perfectly encapsulated by 24 stellar tracks. Moody, intricate, and strangely fascinating, it's a masterfully executed journey that was well worth the wait.
As with most of Coles' work, she produces, sings, and even does the art for Take Flight herself, and the result is nothing short of perfection. If you only have time for one track, you'd be well advised to check out "Weak," a mercurial, tribal-influenced track sung by the artist herself.
---

ODESZA – A Moment Apart
It seems like no matter what ODESZA does, their legions of fans are waiting with bated breath – so to say that the expectations could not have been higher for their third album, A Moment Apart, would be a massive understatement. Insanely high expectations or not, they delivered and then some – A Moment Apart is undoubtedly one of the best electronic albums released in 2017.
Triumphant, effervescent, and powerful, the 16-track LP spans a wide variety of moods while staying true to the electronic-meets-live-music aesthetic that made them so insanely popular to begin with. The album is perhaps best known for its standout track "Late Night," so give it a listen and be prepared to be swept away by its insanely catchy melody.
---

Paul Van Dyk – From Then On
Paul Van Dyk is arguably one of the most iconic trance artists to ever take the decks anywhere in the world. When he suffered a horrific accident at A State of Trance in Utrecht, many feared the worst. Well, it took many months and a lot of hard work, but it's safe to say that PVD is back and better than ever, and his new album, From Then On, is living proof.
Drawing inspiration from the very accident that nearly ended his life, Paul Van Dyk has created a seminal work of art – a timeless classic dedicated to the celebration of life, looking forward, and moving on. The album's fourth track, "I Am Alive," was the first piece of music that he wrote after his accident, but it is perhaps "Touched By Heaven" that is the album's real standout. Give it a listen and give thanks for the return of one of trance's greatest performers!
---

REZZ – Mass Manipulation
2017 was the year of REZZ. With a new album, a massive tour, and festival appearances from EDC to Lost Lands and basically everywhere else you can think of, you'd be hard-pressed to go anywhere and not get a taste of the dark, industrial vibes that Space Mom was putting out this year.
Fans were ecstatic to get a full-length album this summer, featuring eight tracks of gritty, hypnotic bass-infused beats that were one part sci-fi, one part horror movie, and 100%, perfectly REZZ. If you only have time for one track, set your sights on the spectacular "Green Gusher."
---

Walker & Royce – Self Help
Walker & Royce are arguably the biggest breakout act from the Dirtybird label in 2017, and between their kinetic DJ sets and their fantastic new album, Self Help, it's easy to see why. Tech house aficionados everywhere were dying to get their hands on some of its biggest singles this summer, from the cheerful alien anthem "Take Me To Your Leader" featuring pal Dances With White Girls to the banging peak hour heater "Rub Anotha Dub" featuring none other than venerable techno legend Green Velvet.
These tunes were lighting up dance floors all across the country all summer long, and amazingly enough, the full album is every bit as good as they are from start to finish. If you've only got time for one track, make it the aforementioned "Take Me To Your Leader" – its cheerful organ and fantastic lyrical journey will forever be representative of some of the best moments of 2017.
---

Way Out West – Tuesday Maybe
Anybody who frequents our blog knows that we are big fans of all things Anjuna. Anjunadeep has been making particularly large strides these last few years – from their full day Brunch with Anjunadeep at ABGT250 to the label's wonderful Anjunadeep 09 compilation to the announcement of their first-ever solo festival, label head James Grant and A&R Jody Wisternoff have the Midas touch.
It's no small wonder, then, that this year's first Anjunadeep artist album is one of our favorites of the year. Way Out West, comprised of Wisternoff and Nick Warren, has always been a force to be reckoned with. Tuesday Maybe is an instant classic, featuring some of the most recognizable tunes from the label this year and flowing freely from start to finish like the waves of the ocean. If you've only got time for one track, listen to "Oceans" featuring Liu Bei; its emotive lyrics and alluring chord progressions will have you hooked.
---
What were your favorite albums from 2017? Let us know in the comments!