The third and final installment in Kölsch's series of autobiographical albums, 1989 is filled with lush, atypical soundscapes that keep the listener on the edge of their seat.
---
Danish techno artist Kölsch has made his mark on the scene by infusing techno with heart-rending, emotional melodies. The result is a sound that engages audiences in a musical journey that is as much akin to a full-blown symphony as it is a techno record. Such is the case with 1989, the third and final installment in his series of autobiographical albums.
1989 calls back to Kölsch's early teen years, a turbulent time in his life marked by the struggle of puberty combined with the divorce of his parents. It is reflected in the tone and tenor of the album, with multiple tracks bearing the name "Grey" in different languages and an overarching feeling of disquiet. Kölsch explains:
With 1989, we have arrived in my early teens, a difficult time in my life, where I mostly just remember the greyness of it all – grey feelings, grey weather and my own grey face. I would escape that grey world on my skateboard, listen to my Walkman as I explored the city around me. Music became my saviour – the only way to overcome my family's hard times. I found a soundtrack to my grey life, and suddenly there was color.
Like so much of Kölsch's work, the entire album is infused with meaning and purpose. I couldn't wait to see how it translated, and after listening to it start to finish no fewer than a dozen times since its release, I can safely say that this is one of my favorite albums of 2017.
Stream Kölsch – 1989 on Spotify:
Stream or purchase 1989 via your favorite digital platform.
---
Kölsch previously worked with Gregor Schwellenbach on his last album, 1983, and the exceptional collaboration continues in many of the tracks on 1989.
For several tracks, Schwellenbach conducts the 24-piece Heritage Orchestra, and the stunning orchestral arrangements underscore so much of the music with a vulnerability that can only be achieved by live strings. It is a musical choice that lands with a powerful impact; I frequently found myself moved to tears while listening, as the chord progressions and lush, powerful orchestrations captivated me so entirely.
The album begins with "1989", the title track and an introduction to this unique blend of new and old sounds. At just under a minute long, it's scarcely more than a teaser, featuring the sounds of an orchestra warming up with delicate, nearly imperceptible electronic sounds interspersed. Toward the end, a voice fades in – a snippet of Kölsch's own father, recorded, appropriately, in the year 1989.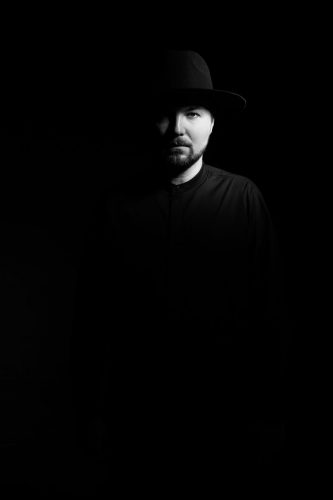 The subsequent tracks ebb and flow, almost as if living and breathing, the tenuous chord progressions expertly painting a picture that is as poignant as it is monochromatic.
The second track on the album is "Serij", and is perhaps one of my favorite productions on all of 1989. The track was co-written and co-produced by Kölsch and Gregor Schwellenbach, and it uses that familiar combination of strings and rhythmic percussion to great effect.
Here, the orchestral composition takes on a meditative, almost sorrowful tone. With the beats overlaid on top, "Serij" gives the feeling of moving along while mired in difficulty – the mind and emotions dark while the world around never stops, the ceaseless perpetual motion machine we all too often experience in times of sadness.
At points, 
1989
 sets a lighter tone, as is the case with "In Bottles", featuring Norwegian songstress Aurora.
The track's bright, arpeggiated synths and pounding, vaguely tribal bassline underscores Aurora's lilting, almost spooky vocals. It is the only track on the album that features any singing at all. Her voice soars effortlessly through the high register, singing the notes with an exceptional agility that perfectly complements the music.
The lyrics themselves are peculiar, matching up with the haunting quality of Aurora's voice. It is to Kölsch's credit that he has created such a perfect production to offset them.
Perhaps the most extraordinary thing about 1989 is how seamlessly Kölsch blends together driving, synth-driving techno and luxuriant, sweeping orchestral melodies.
On no track is this more apparent than "PUSH", the album's lead single. The track begins with an urgent, borderline industrial feel that quickly bursts into epic, powerful chords, conveying the feeling that something important is about to happen. The melody evolves, and slowly and delicately, that orchestral instrumentation for which Kölsch is so well known trickles in – first, a few piano chords, and then the sweeping, shimmering strings, painting that emotional picture again before receding back behind the synths.
"Liath" is another fantastic example of just that. The track begins with a more distinctly electronic, powerful feel than almost any others on the album. Kölsch then brings in the orchestra, this time more assertive than ever before with a staccato melody arcing over the top of the synths until it all falls away, creating ample space for a starkly beautiful, melancholy violin solo.
The final track, "Goodbye", is the perfect bookend for Kölsch's reflective journey.
Using his talent for multi-layered composition to expert effect, Kölsch strings together all the elements from 1989 in this final track for a stunning, plaintive conclusion. Moody, industrial-oriented synths lay the groundwork for a dynamic, fast-paced track filled with so many elements that it will take multiple listens to hear them all. It is truly the perfect ending.
1989 is not your typical electronic album, and in my mind, that is nothing but a good thing.
In a world where music is so frequently relegated to the realm of formulaic trend-chasing, Kölsch's third autobiographical installment is a tour de force – a gorgeous, complex expression of a feeling and a point in time so well-rendered that the audience can't help but be spellbound by its charms. I know that for me, this is a seminal work of art and one that I hope to see much more of in the future. Have a listen, and see if you feel the same.
What did you think of Kölsch's' latest album? Let us know in the comments!
---
Kölsch – 1989 – tracklist:
1989 (feat. Ludwig Kölsch)
Serij (with Gregor Schwellenbach)
Grå
In Bottles (feat. Aurora)
Grey
Grau
PUSH
Gris
14
Khairo
YKPI
Liath
Goodbye
---
Kölsch – 1989 – Tour Dates:
October 27 – Miami, USA @ Heart
October 28 – Montreal, Canada @ La Bacchanale
October 31 – San Francisco, USA @ Audio
November 3 – Cordoba, Argentina @ BNP Club
November 4 – Valinhos, S.P, Brasil @ Laroc
November 5 – Buenos Aires, Argentina @ Oasis
November 9 – London, UK @ Fabric (Live Show)
November 10 – Paris, France @ Faust
November 11 – Berlin, Germany @ Panoramabar
November 16 – Dublin, Ireland @ District 8
November 17 – Cologne, Germany @ Gewölbe
November 18 – Hasselt, Belgium @ Labyrinth
November 24 – Milan, Italy @ Volt
November 26 – Glasgow, UK @ Sub Club
December 8 – Melbourne, Australia @ Forum (Live Show)
December 9 – Sydney, Australia @ Greenwood (Live Show)
December 15 – New York, USA @ TBA
December 16 – Los Angeles, USA @ Sound
---
Follow Kölsch on Social Media:
Website | Facebook | Twitter | Instagram | SoundCloud