Seeing Illenium on his Awake tour was truly something special – a beautiful reincarnation of his album.
---
When I say I've seen Illenium a lot of times, I've seen him a lot of times. The count may even be at ten after this past week's show at Detroit's Royal Oak Theater, and each set just keeps getting better and better. Apart from his Lost Lands set which was invariably epic due to the awesomeness of the festival itself paired with Illenium's musical genius, this set in Detroit was without a doubt the best one I've experienced yet.
We luckily found a way to the venue despite a heavy snowstorm in Michigan that night, and settled in early to catch both of the openers – Dabin and Said The Sky. I thoroughly enjoyed Dabin's performance, his emotional future bass sound accompanied by some shredding on the guitar. Said The Sky brought the feels, as well, with his drum and synth sound, perfectly setting the stage for the main event: Illenium.
You could truly feel Illenium's presence in each and every element of the Awake tour; it felt as though he had finally fully come into his own in this show.
The entire set was focused on his Awake album – giving justice to the beauty of each song in its own unique and powerful way. As usual, Illenium brought the bass with some insane dubstep, including some unreleased bangers that went off with the crowd!
I noticed that he structured the set differently than the past times I've seen him. Instead of going hard for ten to twenty minutes at a time, he would play one of his tracks from the album, then bring in some bass for a minute or two, and then pull back for another more emotional track. This up and down made for an emotional rollercoaster of a night – but one that I thoroughly enjoyed! He gave the bassheads their fix while keeping things concentrated on the album and his other unbelievable tracks like "Rush Over Me."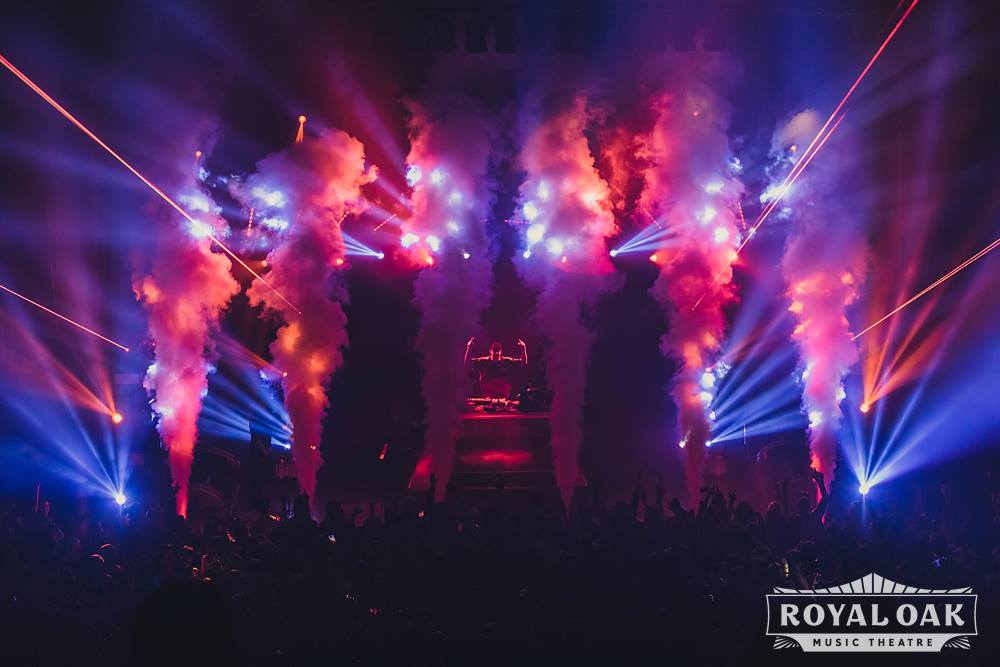 The production was absolutely insane, with lasers blasting all night and awe-inspiring visuals featuring beautiful landscapes from oceans to canyons galore.
Even Illenium's clear DJ booth had visuals somehow projecting through the center, making for a spectacular visual experience throughout the show. Illenium killed it on the drums while mixing up a storm, and Dabin and Said The Sky even joined his set on the guitar and keyboard!
With a wonderful crowd of Forest Fam and Lost Lands Fam alike, the vibes were on point all night. The Michigan bass crowd knows how to go hard but is also comprised of some of the kindest people I've met – I always feel so welcomed at shows out here! It was an unforgettable night at Royal Oak, filled with positive vibes, amazing music, and high-tech production. You better bet there's going to be an eleventh, and a twelfth time seeing Illenium for me!
---
Watch "Awake Tour: Still Dreaming" by Illenium on Facebook: 
---
Connect With Illenium On Social Media: 
Website | Facebook | Twitter | Instagram | SoundCloud