James Grant and Jody Wisternoff teamed up again for Anjunadeep 09, and the result is nothing short of spectacular.
---
Each and every year, James Grant and Jody Wisternoff pull together the best of the best of the Anjunadeep stable for a label compilation, and every year, I look forward to the compilation's release without fail. Over the past several years, Grant and Wisternoff have put out one of the most carefully curated compilations in the business, and the quality shines through in each and every track. Such is the case with Anjunadeep 09, the latest volume in the series.
Clocking in at just over two and a half hours and comprised of 36 tracks, the double-disc Anjunadeep 09 is a monster. That's no surprise to anyone who has taken the time to sift through previous volumes, as they are all of about the same length. Nearly twenty artists made their Anjunadeep compilation debuts on Anjunadeep 09, and 32 of the 36 tracks featured on this volume are exclusive to the compilation itself.
2017 has been a banner year for the Anjunadeep label as a whole, as well. With fantastic attendance at ABGT250's Sunday Brunch with Anjunadeep event and some of the artists hitting new heights, the label is getting some much-deserved recognition – something that I could not be happier about.
Stream Anjunadeep 09 via Spotify:
Stream or purchase Anjunadeep 09 via your favorite platform here.
Anjunadeep 09 is more than a compilation of the label's best tracks of the moment. It's the aural representation of a very specific mood.
When I listen to music, I'm generally looking to immerse myself in a feeling. This is the reason that, to me, so many albums come across as lackluster – they're merely a collection of songs that don't necessarily have much to do with one another other than that they were produced or remixed by the same artist. As a result, they lack a certain through-line that is essential to producing an experience that resonates with the listener.
This is not the case with Anjunadeep 09. From the very first filtered piano chords of boerd's "Void" on disc one to the last melancholy, unearthly tones of "Bloom – Safa Mix" by Leo Grünbaum and Aerial East, the entire two and a half hour journey is deftly orchestrated to draw upon a wide array of moods and feelings, times and places.
Perhaps one of the most impressive features of the compilation is how skillfully Wisternoff and Grant have interwoven even tiny pieces of tracks into its musical fabric.
With five tracks clocking in under two minutes and still another eight between two and four minutes, the speed with which the compilation flows from track to track is deceiving. If you weren't paying attention, you might never notice that you'd cycled between five tracks in under ten minutes, as is the case with the beginning of Disc 2. It's a sleight of hand that plays out more impressively than you might expect; even with the fusion of so many different tracks, the entire compilation flows seamlessly from start to finish.
For this reason, winnowing down the tracks to just the best of the best has proven difficult if not downright impossible. Almost each and every tune on the compilation has something unique and special about it worthy of praise, but alas, none of you probably have that kind of time. So, without further ado, let's delve a bit deeper into some of my favorites.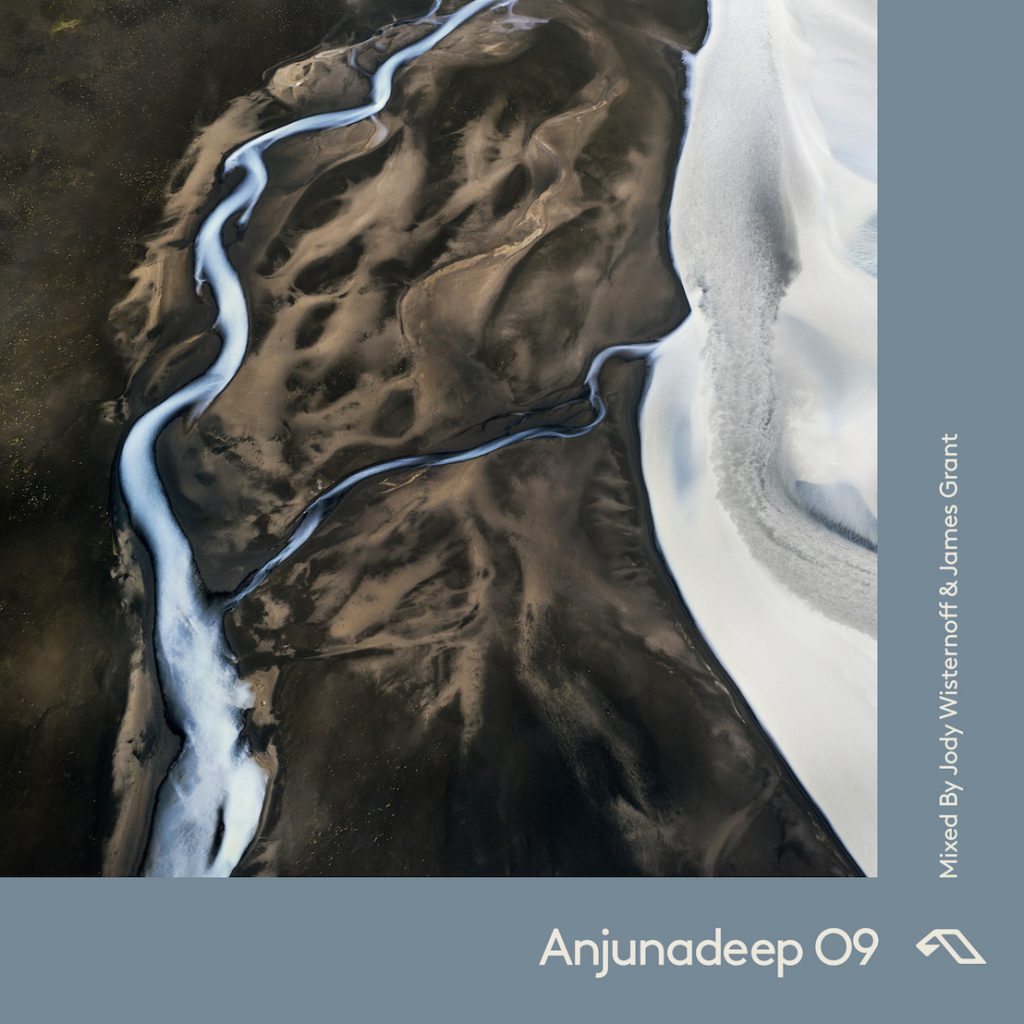 The entire beginning of the album is undeniably beautiful, but "Square Miso (Anjunadeep 09 Mix)" by Dusky is one that I have been anxiously awaiting since its initial announcement on the tracklist.
The original version of the track is one of my favorite tunes so far in 2017, and I might even like this downtempo version more than the original. The track features an infectious drum beat overlaid with a jaunty, energetic piano line and a rich, soulful vocal line that I just can't get enough of. Midway through the track, everything seems to pause for just a few short moments as a lush, orchestral layer soars, providing a perfect counterpoint when the beat eventually kicks back in.
Dusky are legendary in the space, and it's not hard to see why with this exclusive edit. "Square Miso" is a standout, even by Anjunadeep 09 standards.
Midway through disc one, "Branches" by rising stars Fluida provides another favorite moment.
Blending a gentle, uncomplicated vocal with a meditative, calming guitar groove, "Branches" calls to mind an afternoon spent in repose at the beach on a cloudy day. I've been low-key obsessed with Fluida ever since hearing their fantastic track "Not Alone", and "Branches" is perfectly representative of their signature style. They have a knack for infusing their music with an almost otherworldly feel, and this track does just that.
Nearing the second half of the first disc, "Drifting Spring" by newcomers Kieran Apter and Leon Power positively envelops the listener in its round, closed chords.
The eerie, high-pitched vocal reminds me of some of the musical stylings of Active Child, which makes an unexpected entrance over the wave-like layers. Combined with the kinetic energy of a Latin-inspired beat, "Drifting Spring" is like no other track on the compilation, and I mean that in the best way possible.
Jody Wisternoff has always been one of my favorite artists, so it is no surprise that I was immediately drawn to "For All Time".
Created in collaboration with Henrik Burkhard, "For All Time" is another of the compilation's best uptempo grooves. The complex layers intertwine to create a beat that is driven by multiple elements simultaneously, from the synth line to the arpeggiated xylophone to the understated but chunky bassline. Each time I listen, I find myself recognizing new elements. I can already imagine this one being played out at gigs on the Anjunadeep tour this fall and winter.
One of the few tracks that was released prior to the compilation, Luttrell's "Contact" is emotive, uplifting, and positively radiant.
This track was played in both Luttrell's solo set on Saturday at ABGT250 and his b2b with Yotto on Sunday, and it's not hard to see why. With "Contact", Luttrell skillfully directs the listener with his composition, gently swaying between thick, intricate sonic textures and a stripped down, almost bare feeling that leaves only the most important pieces intact. Perhaps that's intentional, as the track has a very deep emotion woven into its meaning:
"Contact" is about a love so powerful and a connection so deep that it can only be described as cosmic – written into the fabric of space and time. It's about two souls reaching out to each other through the stars – trying again and again to make contact.

-Luttrell
Beginning the journey into the second disc of the compilation, "The Flame" sets us off with a floaty, downtempo mood indigo.
Perhaps one of the most notable things about Jody Wisternoff and James Grant's remix of Movement Machina's "The Flame" is that it has very little in the way of overt percussion or bassline. It leaves the listener feeling suspended in space and time, almost as if observing everything in the world without interacting with it.
Like so many tracks on Anjunadeep 09, "The Flame" intermingles an exceptional number of different sounds to create what feels like one living, breathing song. No less impressive is how seamlessly it blends into the next track, Savvas' "Nostalgia – Intro Edit", and then again into Tontario's "Ambivalens" right after it. The three fit together perfectly, all drawing on the exact same feeling and moving as one.
Perhaps one of the most recognizable tracks from Anjunadeep 09 is Gallago's "Lost Signal."
Moving into a more groove-driven style, "Lost Signal" pairs a strong bassline with an arpeggiated piano melody that echoes in and out of the foreground as the track progresses. At various different points, new elements are introduced, leaving the listener breathless with their intricacy. The vocal line is unmistakable, and perhaps one of the most alluring on the entire compilation. I find myself returning to this track over and over again, drawn to its singular groove and its beautiful piano melodies.
No Anjunadeep compilation would be complete without a contribution from 16 Bit Lolitas, and their remix of L. Doblado's "Lie Alone" is everything I'd hoped for and more.
There is just something about 16 Bit Lolitas, isn't there? Their music always has a very specific feel to it, and their remix of L. Doblado's "Lie Alone" is no exception. The pensive chord structure, the unobtrusive percussion, and the airy, ethereal female vocal draped over the top of the production all hang so beautifully together.
Roughly a third of the way through the track, a male vocalist appears, his earthy tones juxtaposed against the airiness of the first and giving the track a whole new depth that I definitely did not expect when I started listening. Make sure you give this one a spin.
Leave it to Wisternoff and Grant to leave the real fireworks for the end, as their remix of Pola & Bryson's "Cinematic Fireball" with Tom Middleton blows us all away.
Combining a yearning, soulful female vocal with one of the most ambitious productions on the entire compilation, Tom Middleton, Jody Wisternoff, and James Grant's remix of Pola & Bryson's "Cinematic Fireball" is undoubtedly one of its best. Clocking in at just over 6 1/2 minutes, the track dazzles at every turn.
The tune fuses together layer after layer of sound for what has to be the biggest jam on Anjunadeep 09. What starts off as a fairly understated tune quickly builds in intensity, combining a driving bassline, assertive percussion, and lively chord progressions until it takes off, transforming into an unexpected peak-hour heater unlike any other. To say that this is my favorite tune on the compilation might be an understatement – this remix of "Cinematic Fireball" may be one of my favorite tunes of the entire year.
To round things out, "Bloom (Safa Mix)" by Leo Grünbaum and Aerial East bids a contemplative farewell.
The final track on the compilation is a perfect closer, leaving the listener with that mellow, moody feeling with just the right amount of poignancy. "Bloom (Safa Mix)" captivates the listener with a positively hypnotic composition comprised of a gentle, alto vocal, a slow, deliberate piano line, and an echoing, twinkling harp.
The effect is at once both spellbinding and mysterious; each time I listen to it, I can't help but feel a twinge of emotion. And that, to me, is so much of what music is about.
There are no two ways about it – there is something special happening over at Anjunadeep, and Anjunadeep 09 is proof positive.
From uptempo grooves to complex, multi-layered masterpieces, the compilation has it all, and the impeccable track selection and mixing have combined to make it my favorite edition yet. Make sure you pick up a copy or give it a listen – you will not be disappointed.
---
Anjunadeep 09 Tracklist:
DISC 1
01. Boerd – Void
02. Lycoriscoris – Flight
03. Gallago – Sun (Interlude Edit)
04. Dusky – Square Miso (Anjunadeep 09 Mix)
05. James Maloney – Angel Wings (Tontario Remix)
06. Modd – Abenaki
07. Fluida – Branches
08. Planète – Faded Memory
09. Xinobi – Far Away Place (Jody Wisternoff & James Grant Remix)
10. Luttrell – Wake Me Up Tomorrow
11. Compuphonic – Medicis
12. Aiiso – Gravity
13. Kieran Apter & Leon Power – Drifting Spring
14. SOHN – Lights (SQL Remix)
15. Jody Wisternoff – For All Time feat. Hendrik Burkhard
16. Fairchild – The Light In You
17. Yotto – Aura
18. Luttrell – Contact
19. Croquet Club – Night Lights
DISC 2
01. Movement Machina – The Flame (Jody Wisternoff and James Grant Edit)
02. Savvas – Nostalgia (Intro Edit)
03. Tontario – Ambivalens
04. Lycoriscoris – Blue
05. Kora – Nous
06. Hosini – Syna
07. Martin Roth – Hypno Seq
08. Gallago – Lost Signal
09. Neil Quigley – And The Sky Calls (Jody Wisternoff & James Grant Remix)
10. Gacha Bakradze – Contactless
11. Koelle, Jody Wisternoff and James Grant – On Air
12. Antic – Touch Of My Soul
13. L. Doblado – Lie Alone (16 Bit Lolitas Remix)
14. Luttrell – What You Are
15. Hola & Bryson – Cinematic Fireball (Tom Middleton, Jody Wisternoff & James Grant Remix)
16. David Hohme – Soft Landing (Jody Wisternoff & James Grant Remix)
17. Leo Grünbaum – Bloom feat Aerial East (Safa Mix)
---
Connect with Anjunadeep on Social Media:
Website | Facebook | Twitter | Instagram | SoundCloud | YouTube