On February 18th, Armin Van Buuren is bringing A State Of Trance back to Utrecht for an electrifying all-night musical journey that will take you to new horizons!
---
One of the things I've looked forward to the most when I knew I was going to study abroad this semester was experiencing the music here in Europe. I've heard tales of their electronic music scene here, and with legends like Tiesto, Armin Van Buuren, and Dash Berlin all coming out of the Netherlands, the shows are definitely top of the line. The rich history of electronic music in this area and of course a plethora of events to attend as well. The history, along with the reputation of ASOT events of being absolutely incredible made my decision for my first European festival easy — ASOT Utrecht here I come!
The 2017 edition of ASOT Utrecht will be held at Jaarbeurs, a massive convention center in Utrecht, just a 20-minute train ride outside of Amsterdam. Four stages with state of the art production and a lineup with the likes of John O'Callaghan, Astrix, and Ben Nicky will provide for an unforgettable night. I'm especially excited to see what Armin's Vinyl set will be like!
Tickets are still available, purchase them HERE!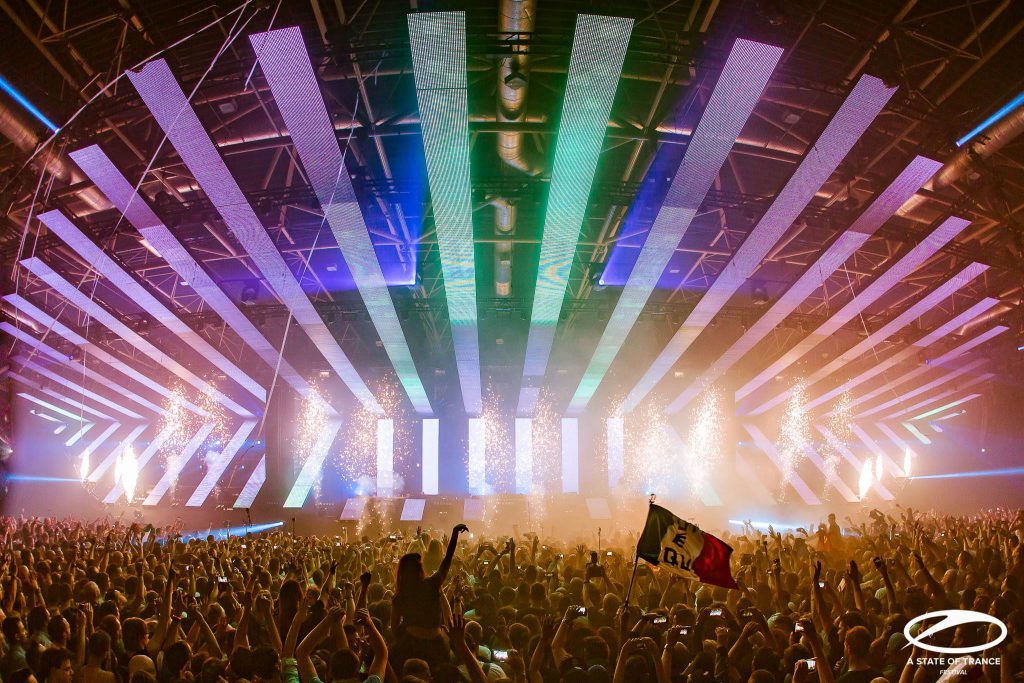 In order to make the festival as fun, easy, and worry-free as possible, ASOT Utrecht is offering travel packages, cashless payment cards, and lockers. The travel packages include festival tickets and hotels in Amsterdam or Utrecht for relatively low prices, most with shuttle transport services to and from the festival. In order to avoid dealing with loose coins and cash, the cashless payment cards will be used to purchase food and drinks at all venders inside the festival. You can load money on your card online prior to the event or while at the event, although it is recommended to do so beforehand. If you order one prior, it will arrive at your specified address 2-3 days before the event. There will also be e-lockers available– €7,00 for medium (share with 1 or 2 friends) or €9,00 for large (share with 2 or 3 friends).
Order your own personal cashless payment card HERE!
Check out travel packages HERE!
---
ASOT Utrecht 2017 Lineup:

Mainstage:
Aly & Fila, Armin Van Buuren, Armin Van Buuren Vinyl Set, MaRLo, Orjan Nilsen, Ruben De Ronde B2B Rodg, Super8 & Tab, Vini Vici
Road to 1000:
Chris Schweizer, Dan Stone, Denis Kenzo, Estiva, Genix, Omnia, Radion6, Yoel Lewis
Who's Afraid of 138?!:
Ben Nicky, Bryan Kearney, John O'Callaghan, Jorn Van Deynhoven, Mark Sherry, PureNRG, RAM
PSY:
Astrix, Avalon, Berg, Freedom Fighters, Liquid Soul, WAIO
Listen to these artists and more on ASOT Radio curated by Armin Van Buuren HERE!
---
ASOT Utrecht 2017 Event Details
When: Saturday, February 18, 2017
Festival Hours: 8PM- 6AM
Where: Jaarbeurs Convention Center; Jaarbeursplein, 3521 AL Utrecht
Ages: 18+
RSVP on Facebook: HERE
Price: € 55.50 EUR
Tickets: HERE
---
Check out the ASOT Utrecht 2017 Official Trailer:
---
Connect with ASOT Utrecht on Social Media
Website | Facebook | Twitter | SoundCloud