With 2021 in the books, we look to the future to highlight artists who will continue to elevate the hard dance community in 2022!
---
Last year brought a number of unforgettable memories to the dance music community as we saw the glorious return to live events after almost two years of Twitch livestreams. Despite all of the ups and downs of the past year, the hard dance music community pushed through, made their voices louder, and connected through the love of drifting screeches and crunchy kick drums.
The fast-paced genre was able to thrive in 2021 as ravenous fans sold out the Basscon Park N Rave in just 72 hours and wasteLAND made a return at EDC Las Vegas, featuring a stellar lineup of the best in American hard dance. Q-dance spent their year spoiling fans on the other side of the world with their second edition of Defqon. 1 At Home and Qlimax Distorted Reality, among other specials including POWER HOUR The Movie. Further, we also saw the creation of DYEHARD Records to give new and rising hard dance producers a platform to release music.
With a memorable year put to rest, it's time to look into the future of hard dance music to highlight artists that are sure to leave a big impression. As the hard dance scene continues to see new heights, tastemaker Josue Paredes has selected five artists you should be paying attention to in 2022. Check out the complete list below, make sure to follow them on social media, and let us know who you feel will be up to big things this year in the comments!
5 Hard Dance Artists to Watch in 2022
---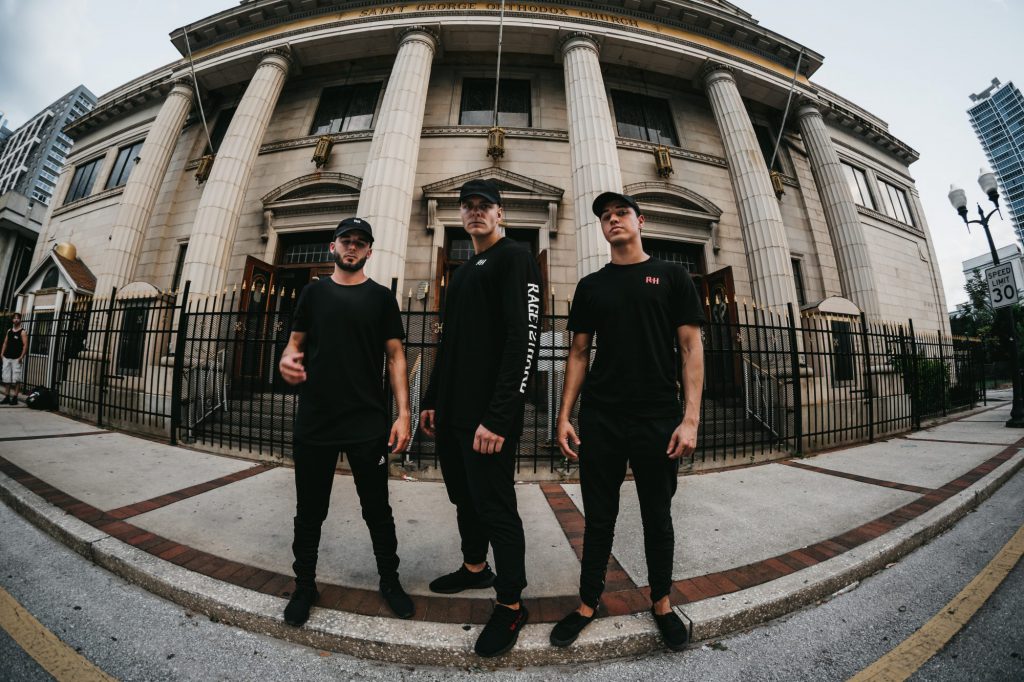 KAMI
Facebook | Twitter | SoundCloud
KAMI is a trio coming from all over the United States, consisting of Alex, Vinny, and Lucas. For a number of years, they've released music within a wide range of genres, including bass and "deadly" techno but have found a home for themselves in hard dance music. If there's one thing you should know about this trio, it's that they're the hardest in America and, quite possibly, the universe.
Last year was a great one for KAMI as they released their record, "No Mercy" on Gearbox Digital, solidifying themselves as one of the few American artists that earn the privilege of consistently releasing music on established European hard dance labels. The trio also landed a release on the first volume of Basscon's new Recon series. In addition, KAMI packed out the hardstyle stage by throwing down a vicious performance for their EDC Orlando debut to close out 2021. With this wave of momentum, there's no doubt KAMI will begin to take over the hard dance world in 2022 and beyond.
---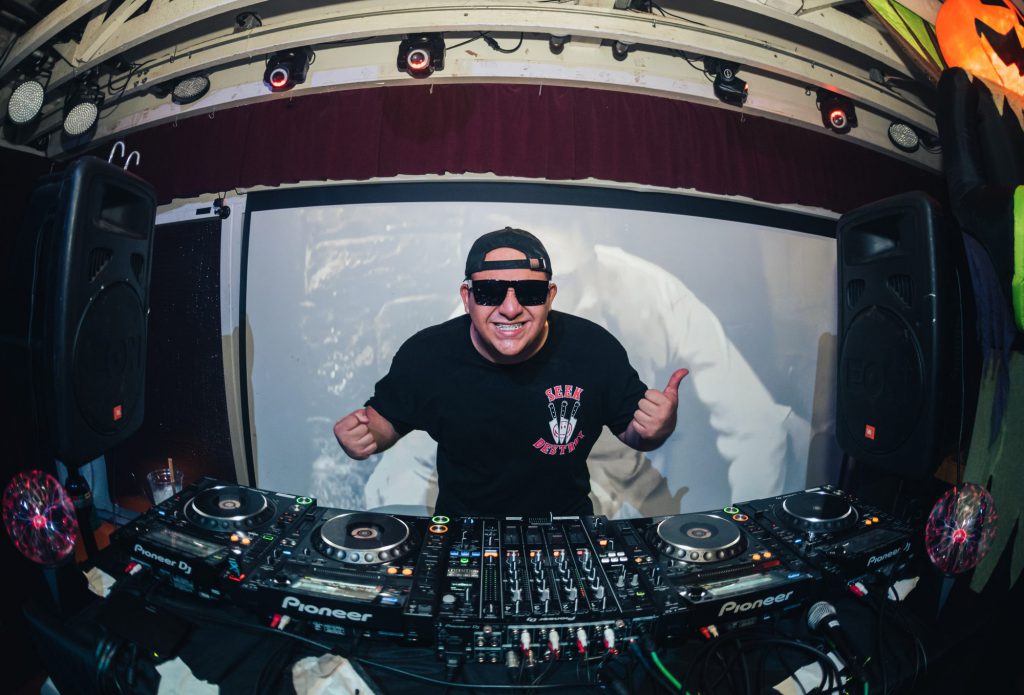 J. Slai
Facebook | Twitter | SoundCloud
Bay Area-based producer J. Slai gives his listeners a sense of mystery in the fact that they never know what genre is coming next. Throughout 2021, he dropped music in various styles like happy hardcore, speed house, hard psy, and trap on several labels, including Speed House Movement and Night on Earth Records.
It's no secret that J. Slai loves experimenting in hybrid genres, which many artists have been afraid to do because it doesn't follow cookie-cutter rules. The more he does this, the more he solidifies his spot as one of the leaders of artists that are containing and defining what the unique and crazy style of "American" hard dance is. Keep your eyes peeled as J. Slai will undoubtedly begin to dot your favorite lineups in 2022.
---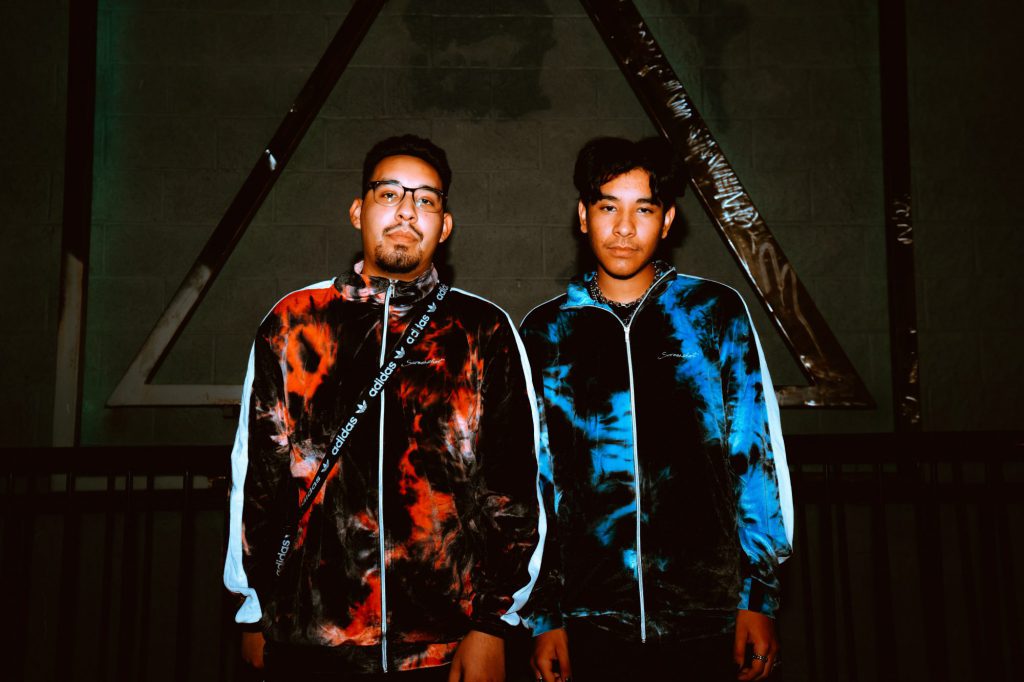 TYEGUYS
Facebook | Twitter | SoundCloud
Southern California duo TYEGUYS perfectly embodies the spirit of fun, energetic hard dance music to get the party started. But don't let this fool you; these two have been serious players in the world of hard dance music. Back in 2017, the duo inspired an entire generation of producers to start creating hard psy when their remix of "This Time" by Kayzo garnered massive support and truly proved these two belong in hard dance.
Last year was arguably one of the best for the duo as they launched their label, DYEHARD Records, and landed themselves a well-earned spot on the wasteLAND stage at EDC Las Vegas, where they packed the stage, front-to-back, at 7 PM on the first day! In addition, TYEGUYS are starting 2022 by opening for hardstyle legend DJ Isaac on the Road to Wasteland stop in Los Angeles. With an incredible 2021 under their belts, I can't wait to see what this new year brings to them and what they achieve.
---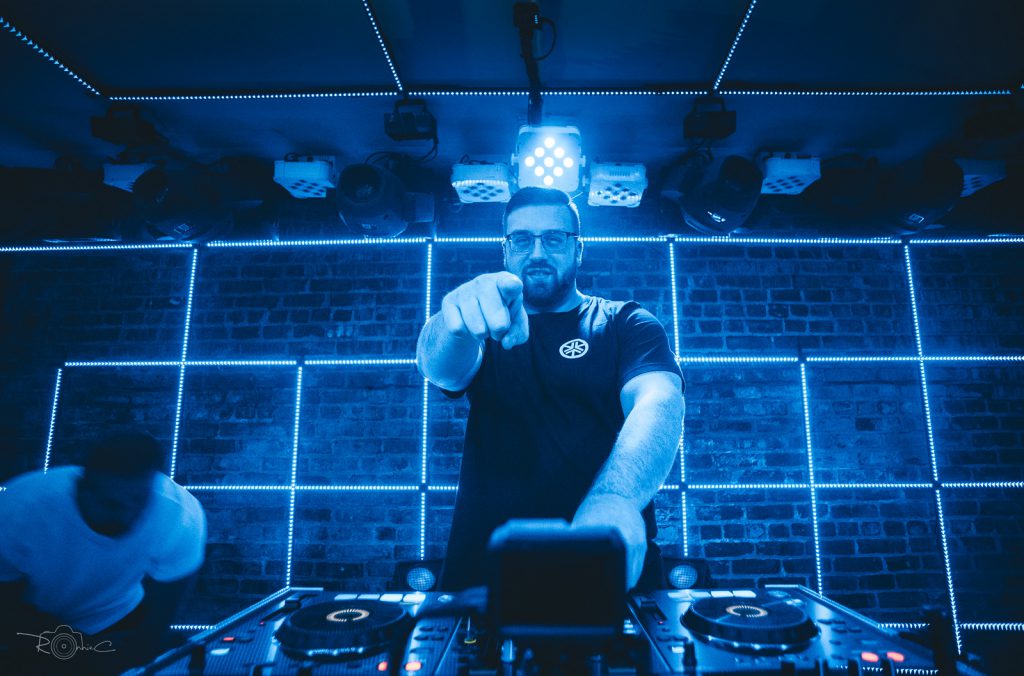 Pulsatorz
Facebook | Twitter | SoundCloud
Pulsatorz is one of the few artists who have been here since the beginning of hard dance making its way into America. His DJ career can be traced back to 2006, playing raves in New York City. He learned how to make music, created the Pulsatorz project, and even released music on Scantraxx Silver and X-Bone Records, now known as Scantraxx Prospexx.
Despite being undisputedly one of the best producers out there in the scene, Pulsatorz took some time off from releasing music at the end of 2019 after his Basscon Records release, "Hallucinations." In 2021, he finally reopened the gates and came out swinging with his record "#YABTFL," showcasing his music's newer, rougher style. He then went on to land himself a release on DWX Copyright Free with "Left Hand Path." Now, with Pulsatorz back in full force, there's no doubt that 2022 will be a massive year for the producer, all starting with his booking at the first-ever hardstyle takeover by Dirty Workz at Ultra Music Festival.
---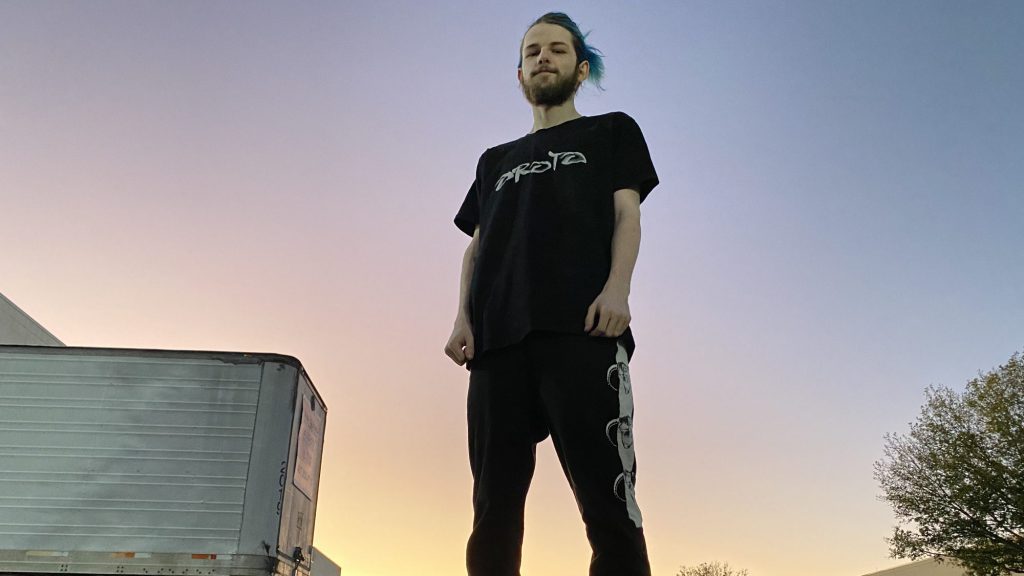 Oroto
Twitter | Instagram | SoundCloud
When you think about artists that are truly creating new lanes in hard dance music, Oroto is undoubtedly one that should come to mind. This rising artist is taking uptempo from Europe and creating an "Americanized" version at the same tempo but accompanied by halftime drums to give the illusion of a slower speed. He coined the term "USTEMPO" to describe this new subgenre brewing under the radar for the past year.
Oroto ended 2021 on a high note by releasing "Falcon" with The Freaky Bastard on Offensive Rage Records, a huge stamp of approval from the European hard dance scene. This also marks the first time USTEMPO gets released in an official capacity with a "Falcon (USTEMPO VIP)" included. The subgenre has also made its way to the wasteLAND stage at both EDC Las Vegas and EDC Orlando in 2021. With a new year ahead of him, the sky is the limit, and you won't want to miss out on his journey.
---
Which hard dance artists are you listening to that you believe are destined to reach the top of the mountain? Let us know!