Seven Lions and Jason Ross join forces on See You Again, a two-track EP bound to satisfy your trance and melodic dubstep cravings.
---
When Seven Lions and Jason Ross get into the studio together, you know magic is on the way. Over the years, this majestic unit has successfully created immaculate tunes like "Higher Love," "The Sirens," "Ocean," and "Foolish of Me." Their chemistry is out of this world, they work so well together, and we've been fortunate enough to see their special bond unfold right before our eyes.
You can say that 2021 was very kind to both artists. First off, Ophelia Records continues to climb up the ranks with a stacked roster of artists including Gem & Tauri, Wooli, and Kill The Noise. Both Seven Lions and Jason Ross played kineticFIELD at EDC Las Vegas, Jason Ross released his emotion-packed EP, Convergence, and Seven Lions closed out the year with his orchestral album, Opus, with ATLYS. Today, the dynamic duo returns with their latest project, See You Again, a two-track EP out now on Ophelia Records.
The title track, "See You Again," features a beautifully crafted melodic dubstep soundscape that will resonate with anyone dealing with loss or grief. Vocal heavyweight Fiora thrives like no other on this track in particular. The emotional grip on "See You Again" is unexpected, but even as the tears begin to fall, a sense of hope shines through the lyrics as Fiora says, "I could feel the spark and hold it, waiting for those days to end, knowing I would see you again."
"Orpheus," the second track, takes you on a sacred trance journey. It's packed with high energy and perfect for those who love to zone out or disassociate when listening to music. The build-ups found within its runtime are bananas and will give you goosebumps along the way, so brace yourself for pure gold and that second drop which is absolutely delicious.
Treat yourself to the heavenly sounds of Seven Lions and Jason Ross, stream or purchase See You Again on your preferred platform, and share your thoughts in the comments!
Stream Seven Lions, Jason Ross – See You Again on Spotify:
---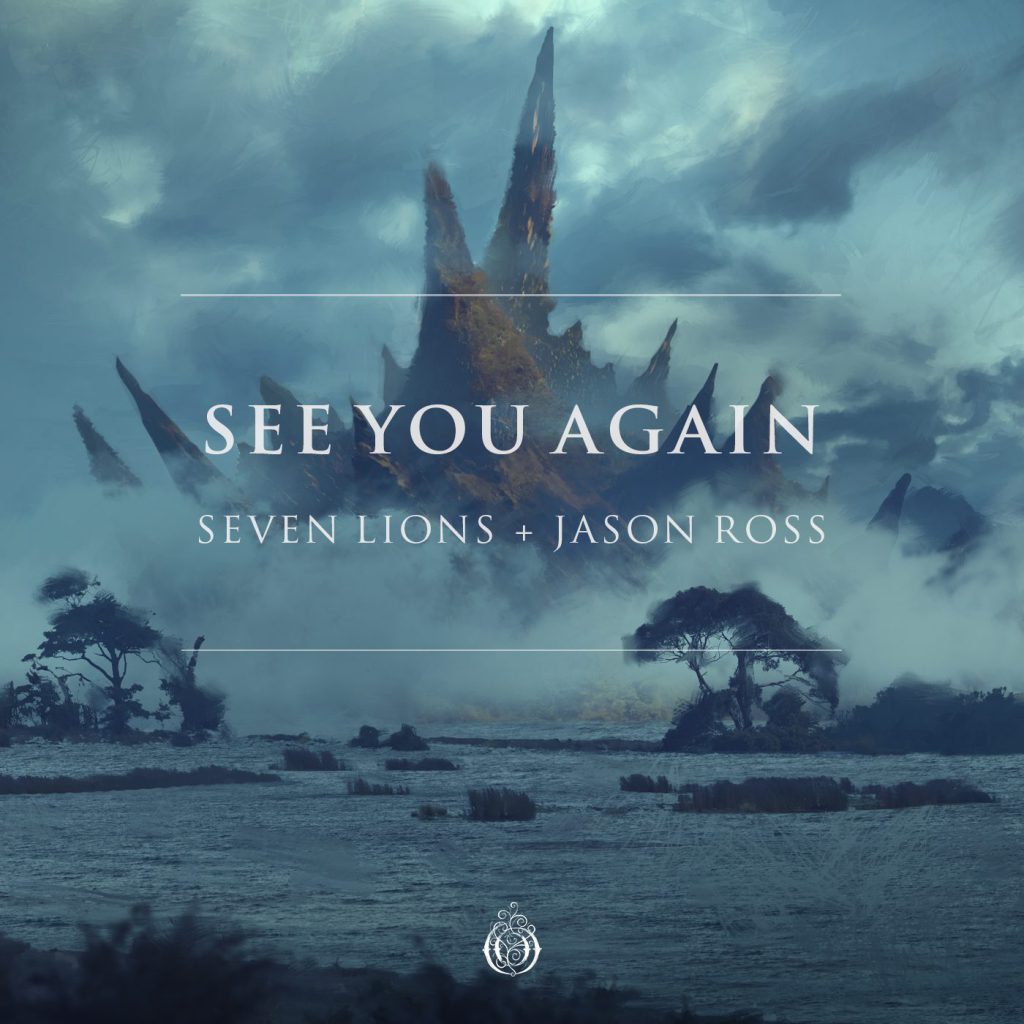 ---
Follow Seven Lions on Social Media:
Website | Facebook | Twitter | Instagram | SoundCloud | YouTube | Twitch
Follow Jason Ross on Social Media:
Website | Facebook | Twitter | Instagram | SoundCloud