After years of cooking, a feast of tasty, homegrown hard dance sounds from the American producers will be served at EDC Las Vegas.
---
For well over a decade, a unique take on hard dance has slowly been on the rise in the United States – but for most of its existence, it's been a tiny bubble for extreme fans and producers that don't fit the mold of European hard dance music. Tragically, the "American" style of hard dance has been rejected time and time again by purists in the genre and much of the global fanbase. However, that hasn't stopped American producers from pressing on and creating unique records that go against the grain and don't fit the cookie-cutter formula that many are used to.
American hard dance artists stray away from the typical sounds that permeate the genre and they've fostered their own community along the way. Now, what was once a tiny niche has become increased representation at the biggest hard dance stage in the US at EDC Las Vegas. This was a long time coming, but it didn't happen overnight.
Over the years, producers have twisted and tinkered with hard dance to create unexpected and unique records. Slowly, but surely, this led to artists beginning to dot the lineups of festivals, while the dynamic tracks also popped up from time to time in other artists' sets to further increase exposure. While it's taken time for many people to catch on, and it's still a work in progress, there's a homegrown hard dance scene that is now seeing success and is completely different from the one in Europe.
American Hard Dance is unlike anything Europe has seen.
Although it may have seemed crazy in the beginning, America is becoming a force to be reckoned with among the worldwide hard dance scene. Take one look at the artists who have been here since the beginning like GRAVEDGR. He took the rawstyle sound from Europe and made it into his own by creating the subgenre, raw trap. Fast forward to this year, and there's now a raw trap producer on the lineup for EDC Las Vegas, WSHNGTN.
Another artist that pushed the scene to new heights is Lil Texas with his own style of hardcore music dubbed Texcore. He infiltrated the scene with his speedy 200 BPM hardcore music and vibrant personality in tow and helped usher in a new wave of hard dance lovers along the way. More recently, Oroto created the ustempo subgenre and it's even getting attention from European hardcore producers like The Dark Horror and Cryogenic.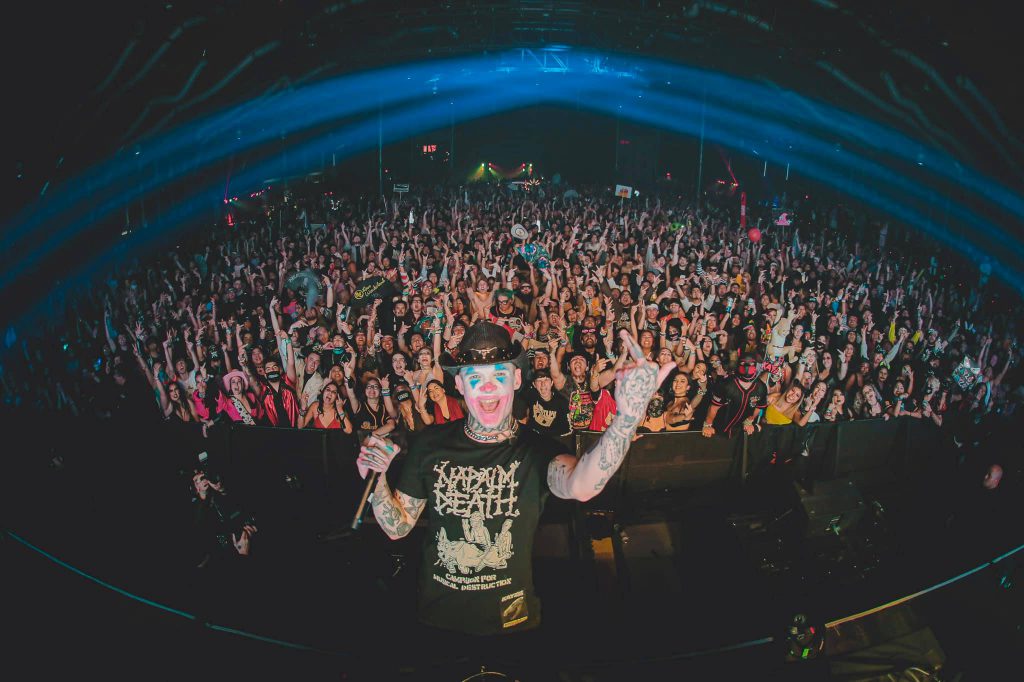 All of the twists, turns, ups, and downs in the scene have led to a bright spotlight on American Hard Dance at EDC Las Vegas.
In the past, there have been many Americans to grace the wasteLAND stage but never this many with this much momentum behind them. To quote combat sports announcers, there's a "big fight feel" to this event, not only to fans but to the producers as well. For so long, American producers have had to put their heads down to work and it seems that for a lot of them, they finally get to enjoy the fruits of their labor at EDC Las Vegas.
When asked about what it means to represent the American scene on such a big stage, Blvckjesus said, "It honestly feels amazing! I've been dreaming about this since my first EDC. Being able to represent hard dance at one of the biggest festivals in the world feels amazing, especially since this is the genre that helped shape me and my career." Another rising star, Water Spirit, echoed similar sentiments as well, saying "It's an honor to be able to represent hard dance and to be able to represent the LGBT community. I've always dreamed about playing this stage. It's literally a dream come true!"
While the aforementioned artists Blvckjesus and Water Spirit are taking the stage during the weekend, there are plenty more to check out. From TYEGUYS and Illuminize to hardcore hero Lil Texas and the queen of hardstyle herself, Lady Faith, there is no shortage of talent who will be pummeling the crowd with plenty of energetic beats.
This begs the golden question: Where does American Hard Dance go from here?
While it might be easy to dismiss this genre because there's little support for it relative to the grand scale of others in the "mainstream" side of the scene, it plays a crucial role in keeping the spirit of the rave alive. With increased support for artists who are crafting up vibrant tunes and exploring different styles, along with the backing of dedicated fans who continue to flock to their shows and spread the gospel of American Hard Dance, this will grow into the giant it's destined to be.
America has set the groundwork for a unique community that is driven by fans and artists themselves, and it's up to them to put each other on and embrace the evolution of hard dance music. So if you're looking to spice up your experience at EDC Las Vegas and escape the monotony for a moment, head to the wasteLAND stage and take in some infectious, homegrown beats. Maybe you'll love it, maybe you'll hate it, but at the very least you'll get a bite of something new and exciting that's brewing in the US.
---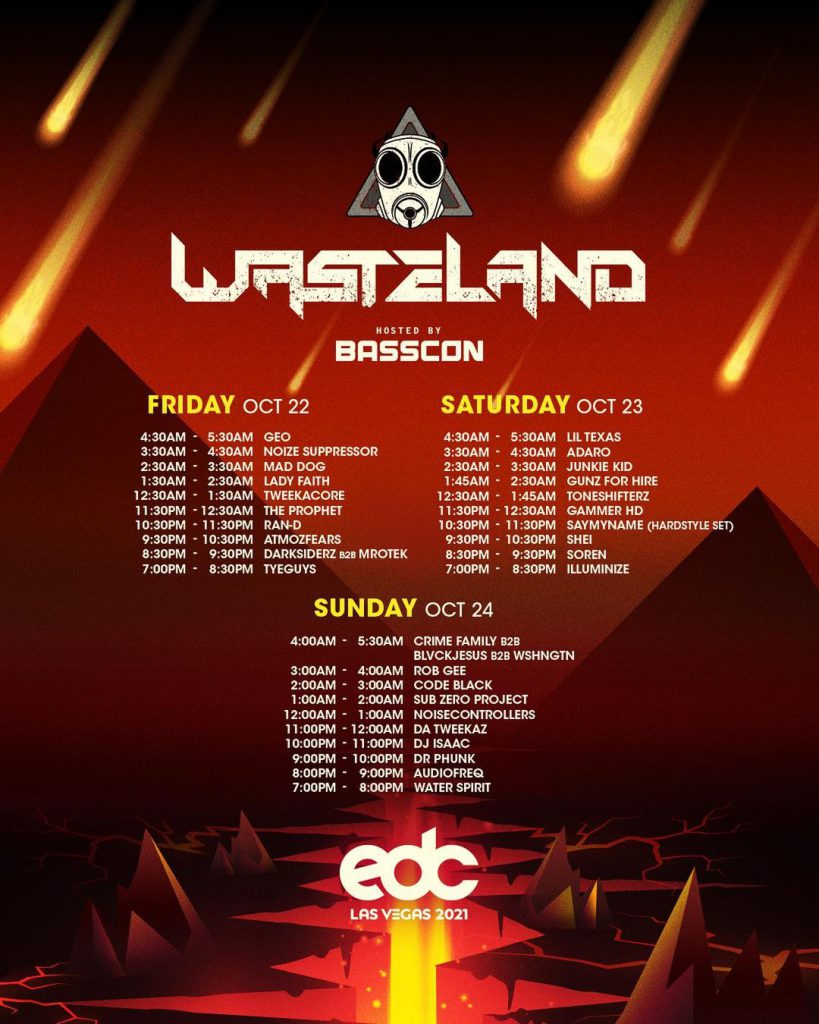 ---
Follow Insomniac Events on Social Media:
Website | Facebook | Twitter | Instagram | SoundCloud | Twitch | Spotify