Basscon Records unleashes the debut edition of their new compilation series, Recon, featuring fresh faces and veterans of the harder styles.
---
Since 2018, Insomniac Records' sublabel Basscon Records has made their presence felt with releases by names from all over the world including Frontliner, Deadly Guns, Kutski, and other leaders in the hard dance scene. Today, they're furthering their mission with the debut of their Basscon: Recon series. This compilation deviates from the norm as they searched far and wide for the next rising superstars in hard dance music to transport you to a world full of distorted kicks, crunchy bass, powerful melodies, and drifting screeches.
As the name of the compilation suggests, Basscon also did some scouting to find new talent and rising stars in hard dance music. Recon Volume 1 features music from veterans in the hard dance scene including X-Pander from The Netherlands and K1 from Mexico. On the rawstyle side, we also have Bass 2 Headz, Teknoclash, and Distrix delivering the roughest and toughest kicks known to man on each tune.
But what would hardstyle be without euphoric melodies? Luckily, Recon Vol. 1 has you covered with sweet tunes from the likes of Maxxus and Robbie Rosen, SOREN, and Illuminize. Personally, "Fight On" by Maxxus and Robbie Rosen was a favorite solely because of the powerful and uplifting melody that sent me to the pearly gates of Hard Dance Heaven.
Basscon also cranks up the tempo with speedy hardcore sounds from Hartshorn, Water Spirit, as well as KAMI and Orian.
The truly dedicated fans of hardstyle music know the next-level productions that Orian has released on Gearbox Digital under a different alias, so it's quite a treat that he is gracing fans with his sound in America on "Agents Of Rage" with KAMI. Water Spirit is also the first gender-fluid artist to release on the label, showing that hard dance is inclusive of anyone and everyone as we can all unite on the dancefloor for a proper dose of distorted kicks. Meanwhile, Hartshorn induces some UK / Happy Hardcore vibes in for good measure to kick this compilation up a notch.
Recon Volume 1 is filled to the brim with massive records from the up-and-coming producers in hard dance and solidifies that American hard dance is a force to be reckoned with. It also proves that the hard dance scene is being pushed forward by some of the most versatile and out-of-the-box producers, and we can't wait to see this niche scene blossom into the giant monster it's meant to be.
So grab a tracksuit, practice your Hakken, and make sure to listen to Basscon: Recon Volume 1 on Spotify or your favorite platform. In addition to the release of Recon Vol. 1, Basscon will be hosting a special livestream on Twitch to welcome in the new recruits on Wednesday, March 10 at 8 PM PST. You can catch all of this on the Insomniac website.
Stream Basscon: Recon Volume 1 on Spotify:
---
Basscon – Basscon: Recon Vol. 1 – Tracklist:
X-Pander – Coming Down
K1, Bass 2 Headz – Be Free
Maxxus, Robbie Rosen – Fight On
Harsthorn – Anyway
Teknoclash – My Everything
Distrix – Freaker Beatz
KAMI, Orian – Agents of Rage
Water Spirit – IMPULSION
SOREN – Temple of Sin
Illuminize, Bliin – Infectious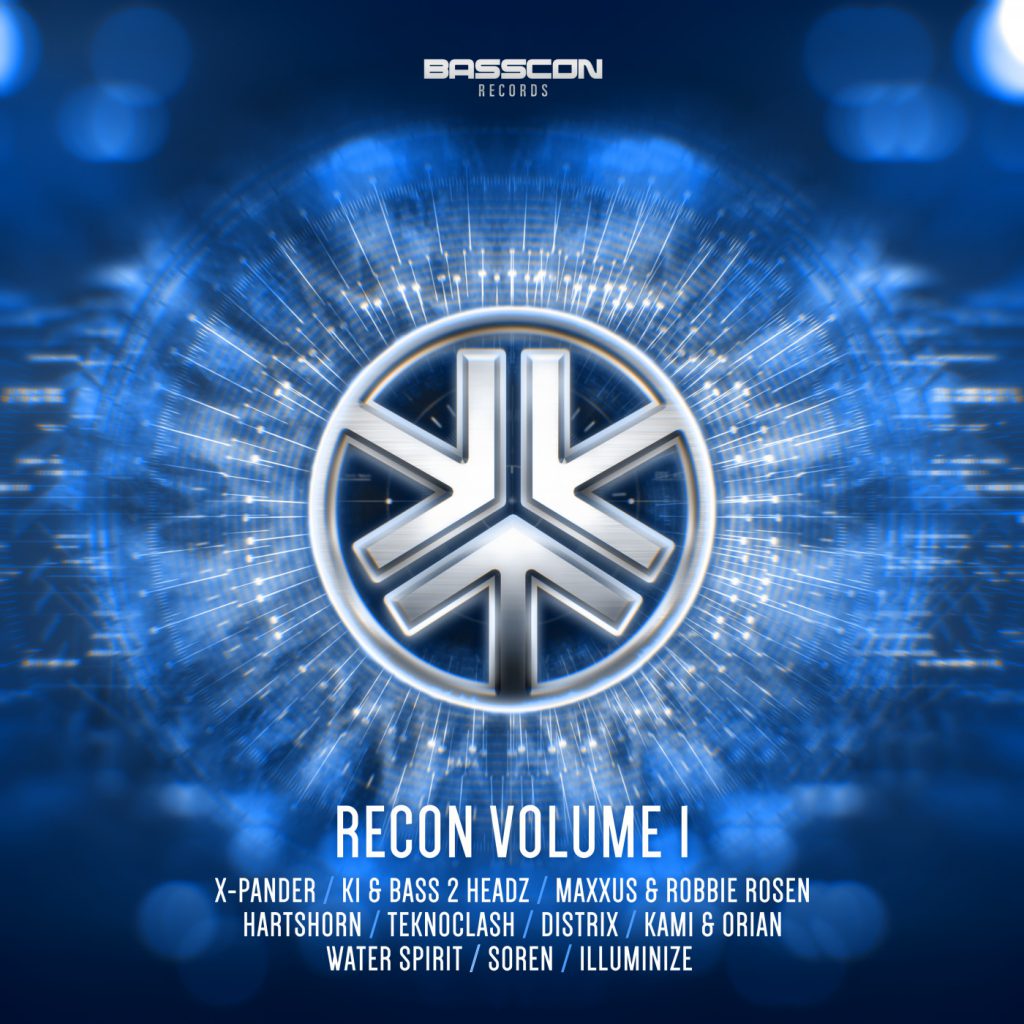 ---
Follow Basscon on Social Media:
Website | Facebook | Twitter | Instagram | YouTube | Twitch | Spotify