After the release of the monster collaboration "Hustlin' Hard," KAMI sat down to talk about the American Hard Dance scene and what lies ahead for the trio.
---
For a few years, the trio known as KAMI has been on an absolute tear through the music industry infiltrating every genre from bass to psytrance to hardcore. To no surprise, the trio has carved their space in the world of hard dance by cooking up the hardest beats in the universe. They shook up the scene in 2019 when they released one of the first instances of the cross-breed genre in America with their self-release titled "The Observer."
2020 has only treated the trio better starting with their release of the Deadly Techno EP on the European imprint, Footworxx Recordings. To the surprise of many, they followed up that monster EP with a hard techno release, "Wormhole." Today, they are back once again in the realm of hardcore with "Hustlin' Hard," a collaboration with the German producer NSTINCT that sees its release on Gearbox Overdrive. This record delivers everything you need in hard dance and then some with massive kick rolls, raw kick switches, and a sprinkle of drum and bass.
Although 2020 has quite the ride, to say the least, KAMI is still delivering the most unique music to ever come from American soil. Looking to gain more insight about the trio, we jumped at the chance to chat with them about their emerging careers, their latest release, and plenty more. Listen to "Hustlin' Hard" on your favorite platform and read on for the full conversation!
Stream KAMI x NSTINCT – Hustlin' Hard on Spotify
---
Hey guys! Thanks for taking the time to chat with us today. Your newest release, "Hustlin' Hard" is out now on Gearbox Overdrive. What can you tell us about the process of making this track together with NSTINCT?
Thank you for having us, and for the support! The process was pretty seamless. For those who don't know, NSTINCT is a German based uptempo hardcore producer/DJ. We've been big fans of him and his music not only as producers, but as fans too. In our eyes, he is one of the most talented upcoming producers in the uptempo hardcore scene. He's released some absolute bombs with DRS' label Triple Six Records, as well as with Q-Dance Records and Scantraxx.
We've stayed in touch over the past year or so sharing each other's music through social media. So when quarantine hit everyone hard at the beginning of the year, we felt like it was the perfect moment to take advantage of some free time we all had and combine our forward-thinking styles on a track together.
Releasing music on Gearbox Overdrive is quite an accomplishment, especially for American producers. What does this achievement mean to you, both as producers and fans of hard dance?
Gearbox Digital has been one of our favorite labels since its inception. They've always supported underground hard dance artists, and have been one of the leading labels in releasing music that is forward-thinking and follows no rules! It's definitely been a vision and goal of ours to eventually release our music through them at some point, and we couldn't be more excited to finally do that with "Hustlin' Hard." As Americans, we are definitely proud of the fact that we are representing the U.S. Hard Dance scene, and showing listeners around the world that we don't pack a soft punch with our sound.
This record is a rude awakening for the American Hard Dance scene and something to put you all on the radar. So let's take some time to introduce you to the world. Who is KAMI and what is the mission behind this unique project?
First off, as many greats throughout history [have taught us,] you have to believe that you are the best in your craft. So with that, we truly do believe we are not only the hardest in America but [also] the world when it comes to our style. We'll let our sets and mixes from the past few years back that statement up for us. We are a trio, and KAMI is an always-evolving concept when it comes to our music and style.
Since the birth of our project, the goal has been to create and release tracks that push the boundaries of your generic mainstream styles of EDM. Whether it's through the plethora of sub-genres that make up hard dance music, or techno, house, and bass music… there's no style that we won't explore when it comes to our tracks through the dimensions of dance music.
We feel like aliens all the time when trying to find our place in this scene. We've been told that either our releases are too hard for the average ear, or too experimental at times as well. In the end, we will always create and do what we want to do, and we know that our true supporters have our back and support on that motto.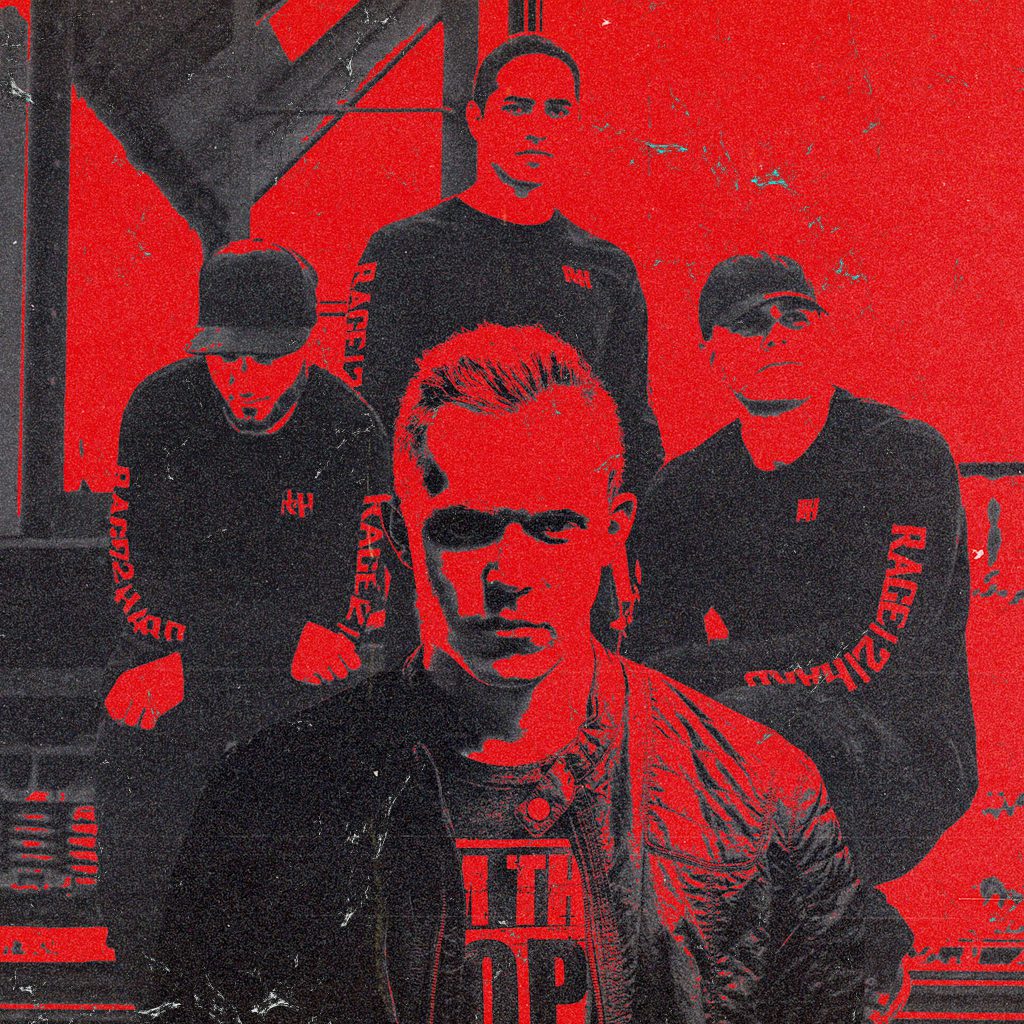 In such a short amount of time, you guys have collaborated with experienced veterans of Europe including Angerkill and eDUB. Who would you like to collaborate with next? Are there any upcoming collaborations you can tease to the fans?
We always try to collaborate with artists who we are actual fans of when it comes to their music and style. All of the collaborations we released so far we are very proud of and have definitely learned a lot along the way on how to improve the process of combining our ideas with another artist. The list is endless and always changing on who we would love to work with.
As of right now, our goal is to focus on releasing more solo tracks over the next year. However, over the next three months, we have a couple of collaborations that will be getting released that are each very different in their style. For our uptempo hardcore fans, we are in the works on a collaboration that is going to absolutely "Destroy The Subs" on sound systems everywhere when it's all said and done. We are all about the element of suspense and surprise, so that is all we can share right now.
This project has been marked by different eras starting with the release of the Deadly Techno EP. What can fans expect in this new era going into 2021 and beyond?
We don't really know, and we find excitement and inspiration in that. All we can control is the music we create, and let the rest take care of itself. The main goal is to keep pushing boundaries and ride or die with our "RAGE 2 HARD" motto. Listeners can definitely expect more releases of styles we have yet to experiment with yet in the near future, so be ready for that.
The music you've made has been played all over the world and Project: Z 2019 marked the festival debut of KAMI as well. What have been your favorite moments of your careers as artists so far?
The highlight for sure so far has to be the summer of 2019. From playing our first festival set at Insomniac's Project: Z in SoCal, to the very next week playing at Hard Island in Croatia from our victory during the festival's wildcard competition earlier in the year with Footworxx Recordings. It truly felt like we were living the dream of touring across the world as an act, and having the time of our lives doing it.
This year, nearly everyone has been affected by the pandemic which has led to swings of creativity and inspiration in the studio. How have you all remained motivated and passionate about their craft during these times?
Because we love dance music, and without it, there would be a massive void in all three of our lives. 2020 has brought on adversity in every aspect of life for everyone on earth. When it comes to music, we see it as a transitional period for everyone to appreciate how grateful we are to experience music festivals and experience the energy of this music live with all of our friends and loved ones. What has truly kept us focused is knowing that once the shows and big events come back it's going to feel like a renaissance for dance music again. We hope to be one of those pioneers as artists playing shows all over the globe.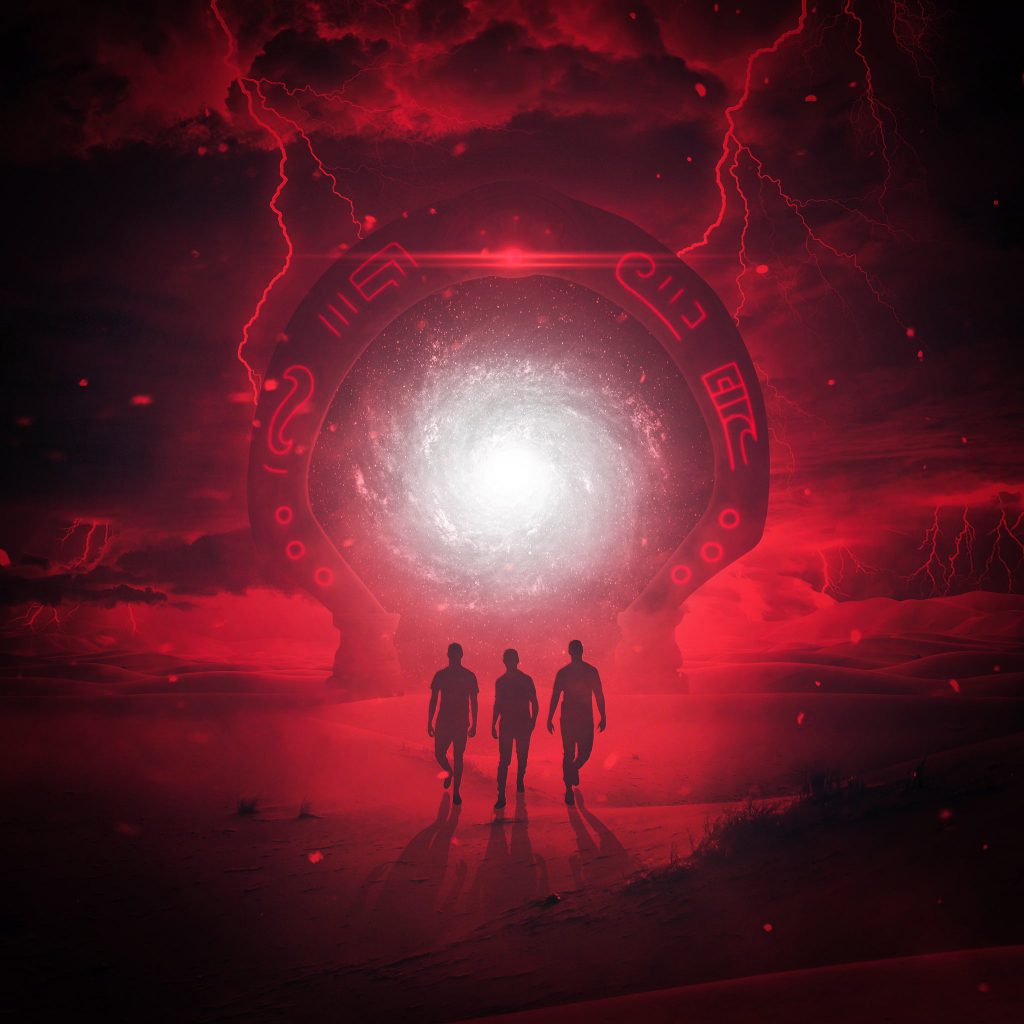 Every KAMI release is different from the last, only getting better in production quality. How do you stay so unique and in their own lane in a world where people only want to produce what's "in" at the moment?
It's the only natural progression in growth, and only over time from the sacrifices of trial and error does progress and success begin to manifest. Thank you for noticing the evolution of the quality of our sound. We are our hardest critics and never settle for anything mediocre when it comes to the creation of our music. Trends are definitely a powerful factor in dance music, so many come and go, and we can definitely say we have adapted at times to try and blend in. However, going forward now it's more about creating what we truly feel inspired by, and not worrying so much about what some head A&R person at a big label thinks about or wants.
Being one of the leaders of the emerging hard dance scene in America, where do you guys believe this sound and genre is headed?
Hard dance will always be part of our sound, and we truly believe that the natural progression of it is to continue to experiment on bringing it together with other styles. For us, you'll definitely see that in our future sets, mixes, and releases with a lot of tech being influenced. The sound has been one that DJs and artists, big and small, across the world of EDM are beginning to realize the power and energy it brings to a set and live experience. It will continue in that direction in our eyes. 
Finally, in two sentences, describe why people should check out a KAMI set at the next festival or event that returns safely.
Because we will bring energy like no other. When it comes to a trio in dance music, no one comes close to matching our style in the music that we will pump into your souls.
---
Follow KAMI on Social Media:
Facebook | Twitter | Instagram | SoundCloud | YouTube | Spotify